11 weird & wonderful facts about New Orleans, USA
*affiliate links: find out how we are funded and why this helps us remain free to use.
Tennessee Williams once said "America has only three cities: New York, San Francisco and New Orleans."
Our opinion? We'll take the Big Easy over the Big Apple and San Francisco every time, which is why we've decided to take a look at the sheer wonderful weirdness of New Orleans, 300 years after it was founded.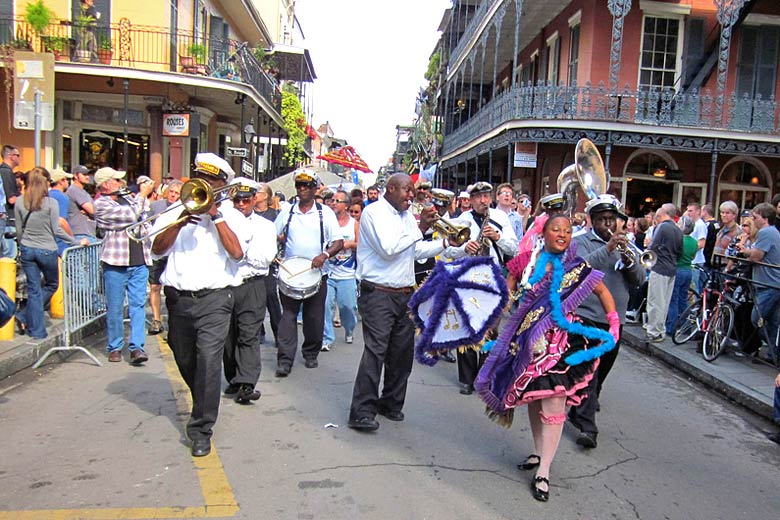 Does New Orleans tickle your fancy dancing feet? We have the very latest deals on nine to 15-day tours with Cosmos*, including stops in New Orleans as well as other big southern hitters like Memphis, Georgia and Savannah.
1. It's been French, Spanish and American
Frenchman Jean-Baptiste Le Moyne de Bienville founded New Orleans in 1718, naming it in honour of Philippe II, Duke of Orléans, who was the Regent of France at the time.
In 1762, France's Louis XV gave the city to his Spanish cousin, but 40 years later, Spain handed control of New Orleans back to France (talk about being ungrateful).
New Orleans became part of America in 1803, when Napoleon flogged the entire state of Louisiana to the US.
2. Louisiana is the only state without counties
Keeping up its reputation for doing things differently, Louisiana is divided into parishes, instead (64, to be precise).
The parish system is a church-based one, and dates back to the days when Louisiana was under French and Spanish rule, and was officially Roman Catholic.
3. It's the birthplace of opera in the US
And yes, we really do mean opera, despite the fact its status as the birthplace of jazz is much more well known.
The United States' first opera was performed in New Orleans in 1796. Jazz came a few decades later, courtesy of New Orleans barber Buddy Bolden, credited with inventing the genre in 1891.
4. You can get there via the world's longest over-water continuous bridge
The Lake Pontchartrain Causeway has a length of 38.5 kilometres - and makes one hell of a road trip.
The bridge, supported by 9,500 concrete pilings, crosses Lake Pontchartrain (unsurprisingly, given the name) and is used by over 12 million vehicles every year. You'll find the southern end in Metairie, on the outskirts of New Orleans.
5. It's home to the largest fixed dome structure in the world
The city's Superdome, in New Orleans' Central Business District, covers 13 acres and has a diameter of 680 feet.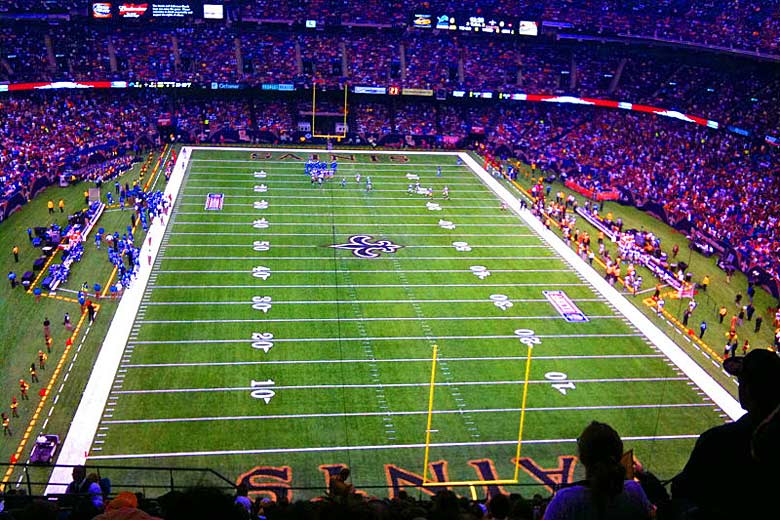 It can hold 76,000 people, and the pitch is America's largest indoor turf field.
6. New Orleans' residents are buried above ground
The city's position beneath the water table means that coffins buried below ground level will eventually float to the surface - not a good look.
For this reason, citizens are buried above ground, in breathtakingly beautiful ornate tombs. The city has dozens of cemeteries, and you can explore the most spectacular ones (including St Louis Cemetery No 1, aka the burial site of voodoo queen Marie Laveau) on guided tours.
7. New Orleans has unique alcohol laws
Louisiana was the last US state to raise the legal drinking age to 21. You can also drink on the street in New Orleans, using plastic cups known as go-cups to take your tipple from one bar to another.
Oh, and there are drive-through daiquiri bars in Louisiana, too. The first one opened in the nearby city of Lafayette in 1981.
8. There's a whole lot of history
New Orleans has more official Historic Districts than any other city in the US - 20, in total. Our favourites include the French Quarter, known for its historic buildings and stunning Roman Catholic cathedral.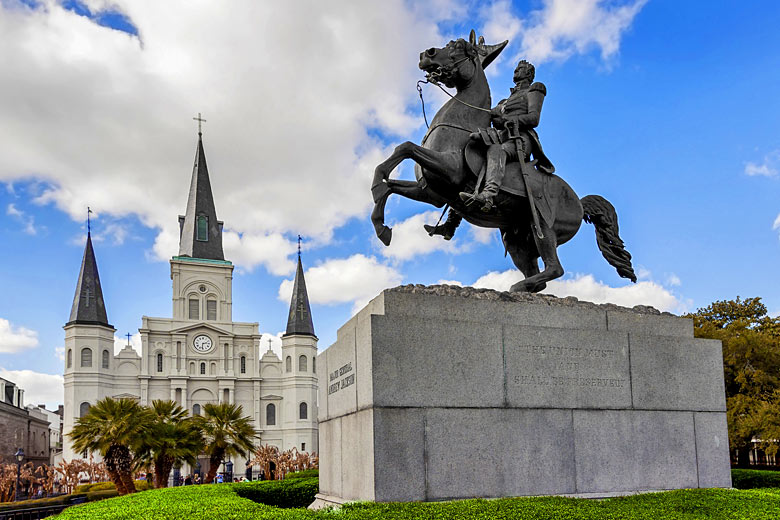 Then there's the Arts District, where some of the city's most iconic properties have been lovingly preserved. Head here to check out New Orleans' famous shotgun houses.
This term describes a narrow (and in New Orleans, incredibly colourful) house in which rooms are arranged one behind the other.
9. A history lesson
New Orleans' history is undeniably rooted in the slave trade. After the US banned slave trading in 1808, over one million people were forcibly moved from the Upper South to the Lower South.
Many passed through New Orleans which, at the time, was the largest slave market in America. Reminders are everywhere - for example, outside the St Augustine's Church, there's an upended cross. Dangling from it are shackles salvaged from a sunken slave ship.
Learn more about the city's past with a visit to the Whitney Plantation, a museum on the outskirts of New Orleans.
10. America's first pharmacist set up shop here
New Orleans' resident Louis Joseph Dufilho became America's first pharmacist in the early 1800s. Today his former shop, on Chartres Street in the French Quarter, is the New Orleans Pharmacy Museum.
Go for the enormous selection of medical equipment used by Dufilho at the time. This includes prescription files, hand-blown apothecary bottles, leech jars and bloodletting devices.
We'll never moan about the NHS again.
11. Beignets and Po'boys are regarded as individual food groups
Beignets are calorific, deep-fried choux pastries and they're a New Orleans staple, so we'd recommend making them one of your five-a-day whenever you're in town.
In 1986 they were designated the official food of Louisiana and today, they're traditionally served with café au lait.
The ones served by New Orleans-based coffee chain Café Du Monde are legendary, and our favourite branch is the one on Decatur Street in the leafy French Quarter.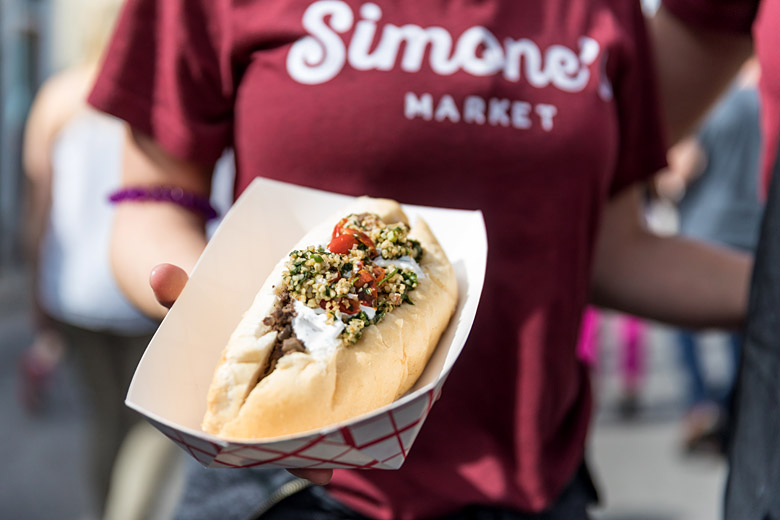 Po'boys, meanwhile, are traditional Louisianan sandwiches usually stuffed with beef or seafood (often crayfish). Try yours at Domilise's Po-Boy & Bar on Annunciation Street.
Does New Orleans sound like your kind of urban escape? Check out the latest deals from escorted tour leaders Cosmos with offers on various expert-led trips to the USA, including New Orleans.
Wondering what the weather in New Orleans is like? Perhaps you're deciding when's the best time to go to the Big Easy? Don't miss our detailed weather guide to the New Orleans, and the wider Louisiana state.
More about New Orleans
New Orleans by month
Jan Feb Mar Apr May Jun Jul Aug Sep Oct Nov Dec
Explore holidays in the sun for less
Be inspired
Get your weekly fix of holiday inspiration from some of the world's best travel writers plus save on your next trip with the latest exclusive offers
We promise not to share your details
Related posts