The ultimate guide to Cuba's cayos
Please note: travel restrictions remain in place owing to the coronavirus pandemic. Be sure to check the latest travel advice and explore current covid rules and regulations by country.
As Cuba's relations with the US improve, more travellers are seizing the opportunity to discover this long-elusive island for themselves. But as far as the Cuban people are concerned, all the sights traditionally bagged by visitors (such as enthralling Havana, the fascinating landscapes around Viñales, and the colonial jewels of Trinidad) are on the mainland. For absolute desert island downtime, taking a trip out to one of the sand-rimmed cayos (cays) or isles off Cuba's coast is essential. It's balmier, it's often prettier, and the journey is invariably an adventure.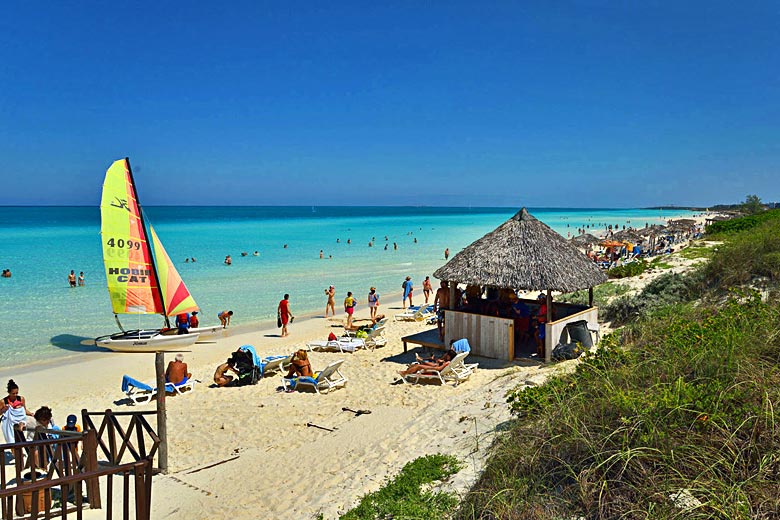 Ultimate guide to Cuba's cayos: the top five isles
It's easier than ever to visit Cuba thanks to more and more companies such as TUI offering holidays to this charismatic Caribbean. Here we run through our pick of Cuba's top five cayos, from dinky little isles to larger islands, and consider everything they have to offer which might tempt you to go from flamingo and turtle spotting to fabulous food and, of course, unrivalled sandy beaches.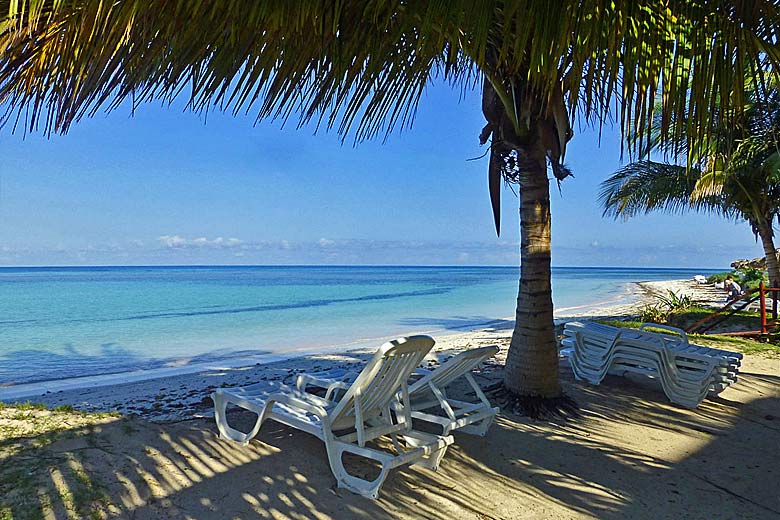 1. Cayo Jutías
The most western province of Cuba, Pinar del Río, has two tiny isles languishing above its northern coast that compete for the title of Cuba's best cayo. Contrarily, Cayo Jutías, the only one of these two to be connected to the mainland via Santa Lucia village some 60 km northwest of Viñales, is the least-visited of the two. It's mainly mangroves, a lighthouse and a lengthy ochre-coloured expanse of sand kicking off near the only facilities: the restaurant and adjoining diving centre.
Get there via an eye-opening road trip from the tourist hub of Viñales.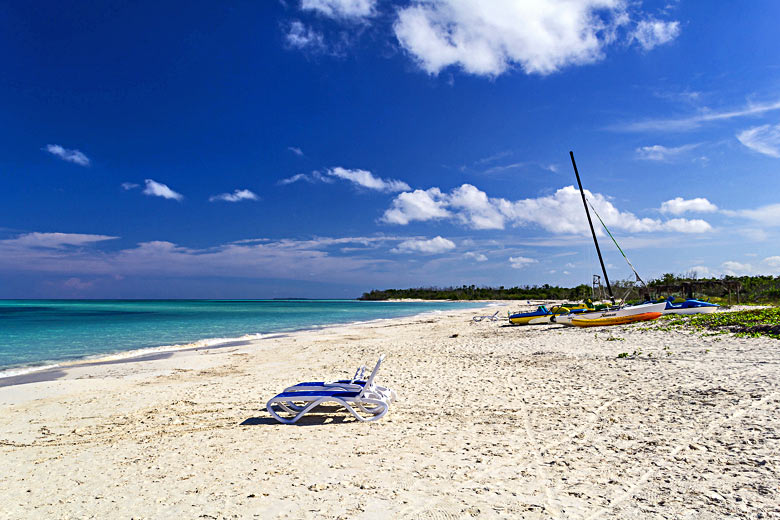 2. Cayo Levisa
A proper island paradise is in store on Cayo Levisa, where a reasonably luxurious hotel sits plum on a divine swathe of sandy coast. This is one of Cuba's cayos not connected by a causeway, so a sense of tranquillity descends when you dock with the daily ferry at the pier here. The peaceful feel is marginally disrupted by Cayo Levisa's popularity with visitors. But crowds are relative, and scant compared to the chaos of Havana: walking a few minutes away from the hotel still gets you solitude. There is a group of phenomenal diving sites near shore as well.
Get there via a bus-and-boat day excursion from Viñales.
3. Cayo Santa Maria
Cayo Santa Maria is the foremost of the group of islands known as the Cayerías del Norte, strewn off the north of Villa Clara province. The archipelago garners a lot of visits from Canadians, and a good deal of money has been thrown into developing the resorts here. It has the greatest range of accommodation of any of Cuba's cayos.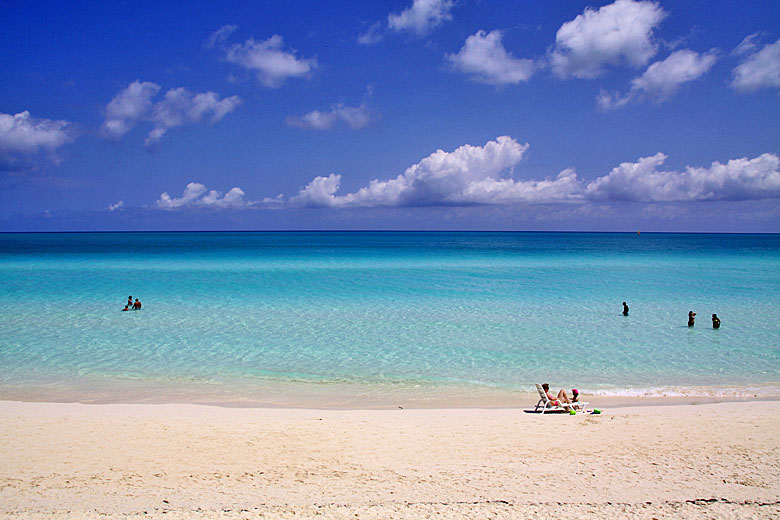 The drive out across the causeway from Caibarién on the mainland is spectacular but once you arrive it's not be all hotels and swim-up bars. There is an array of water-based activities including several different cruises, and one of the best locales in the Caribbean for spying flamingos at Playa las Salinas. Some of the restaurants here are incredible by Cuban standards, too.
Get there via a drive from the town of Caibarién or plane from Havana. You can also enjoy a break in Cayo Santa Maria with TUI*, which recently launched holiday deals direct from Manchester.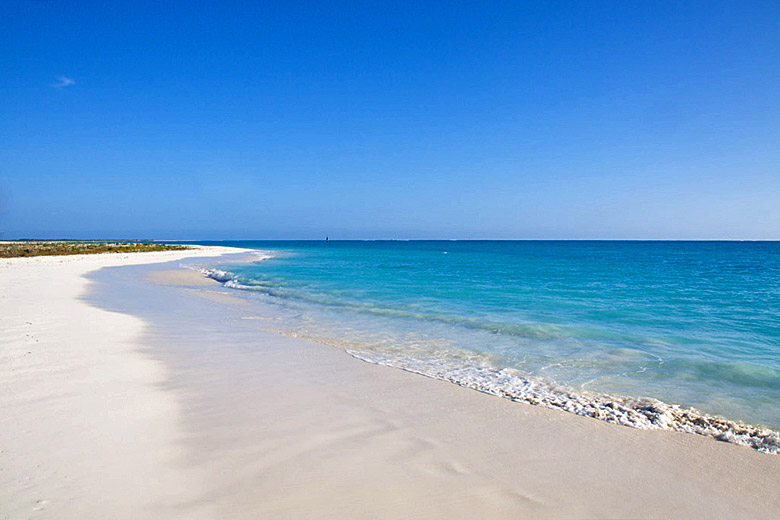 4. Cayo Largo del Sur
This remains one of the more elitist of the Cuban cayos, as it's really only accessible by fairly expensive flights from Havana. A few hotels flank the coast (although making reservations at some can be rather problematic), and the miniscule village of Combinado with its handful of facilities lies at the western end but otherwise, this long, narrow isle is all about the beach life. Cuba's most beauteous beach awaits at Playa Sirena in the west, whilst at the north-eastern end, remote Playa Tortuga is known for its seasonal sea turtle population. Combinado offers boat trips to some even more idyllic isles nearby.
Get there by plane from Havana.
5. Isla de la Juventud
'La Isla', as it is affectionately known, is the joker in the pack of Cuba's offshore draws. It deserves the title of 'isla' (isle) due to its size - it's actually the sixth-largest island in the Caribbean - and arriving on its pine tree-studded shores is a step back to Cuba at the height of the Special Period: a beleaguered ferry, hotels that have barely benefitted from a lick of paint in the last half-century and a lamentable food scene. But Isla de la Juventud may wind up charming you more than anywhere else in this archipelago.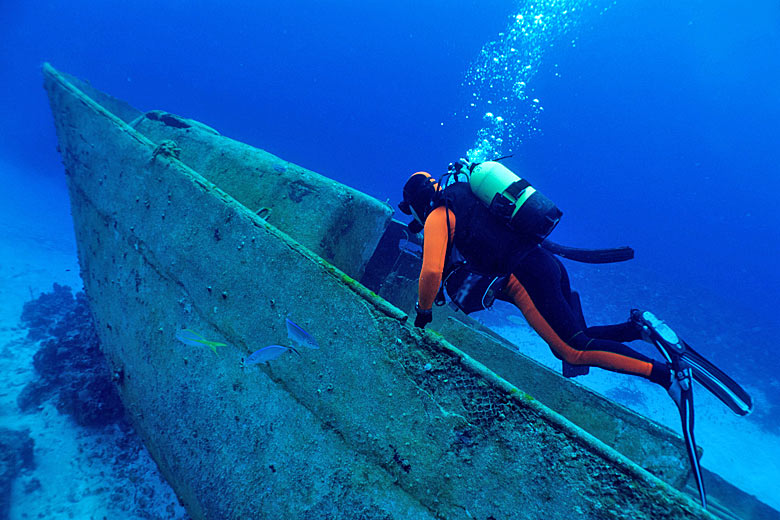 Its diving is legendary, and a reputed 70 shipwrecks, most of which are diveable, are scattered hereabouts besides wondrous walls of coral, sea caves, and a legion of sea life (arguably Cuba's best). Also, unlike many of Cuba's other cayos that have been tailor made into holidaymaking destinations, La Isla can boast a vivid history. There is the poignant association with its being the one-time prison of Fidel and Raúl Castro during the 1950s, and it has a swashbuckling past too as the former haunt of pirates like Sir Francis Drake. A true castaway destination, if ever there was one.
Get there by a laborious ferry ride from Surgidero de Batabanó in Mayabeque Province or by plane from Havana.
If Cuba's cayos sound like your kind of heaven, then look no further than TUI, where you can book holidays to Cuba departing from both London Gatwick and Manchester. Remember, you can also check the weather in Cuba, and compare conditions with destinations worldwide to make sure you go at the right time to get the best holiday weather possible.
More about Cuba
Jan Feb Mar Apr May Jun Jul Aug Sep Oct Nov Dec
Be inspired
Get your weekly fix of holiday inspiration from some of the world's best travel writers plus save on your next trip with the latest exclusive offers
We promise not to share your details
Related posts
*affiliate links: find out how we are funded and why this helps us remain free to use.