Top 15 long haul honeymoon destinations in 2024/2025
*affiliate links: find out how we are funded and why this helps us remain free to use.
If you don't often get the chance to go on a long haul holiday, your honeymoon might be the perfect opportunity to do exactly that. Perhaps you're just starting to plan your honeymoon or maybe you've got a few destinations in mind; either way, this collection of top long haul honeymoon destinations, along with advice on the best time to go for great weather, should provide you with just the inspiration you need.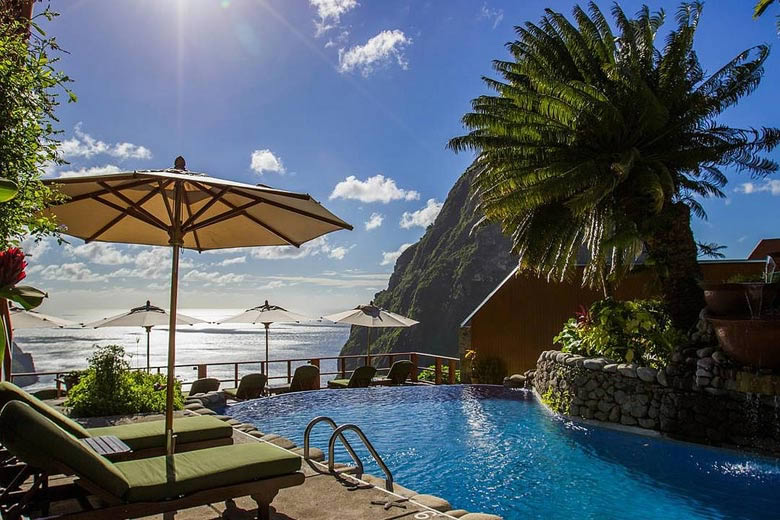 1. The Caribbean
With staggering waterfalls, dreamy sunsets, and tropical beaches, it's no surprise the Caribbean is a favourite long haul honeymoon destination. Each island has its own personality but St Lucia, Anguilla, Petit St Vincent and Nevis are among the most romantic.
Best time to go: you can visit most parts of the Caribbean all year round but if you want to guarantee your honeymoon isn't affected by a passing hurricane, go between December and May.
2. Mexico
For paradise beaches, otherworldly cenotes, and intriguing Mayan temples, consider jetting off to Mexico's Caribbean coast. Cancun offers lively resorts and waterparks while the Riviera Maya has some of Mexico's best beaches. For a hip, laid back vibe, consider honeymooning in Tulum.
Best time to go: much like the Caribbean, you can visit Mexico pretty much all year round, but go from January to April for the sunniest weather and lowest rainfall.
3. Kenya
Home to the Big Five, mesmerising scenery, and the fascinating Maasai culture, Kenya is a world class honeymoon destination. Pair your safari in the Maasai Mara with a few days relaxing in the likes of Malindi on Kenya's dreamy platinum coast.
Best time to go: December and January bring sunny weather and low rainfall while July to October promises the best wildlife viewing.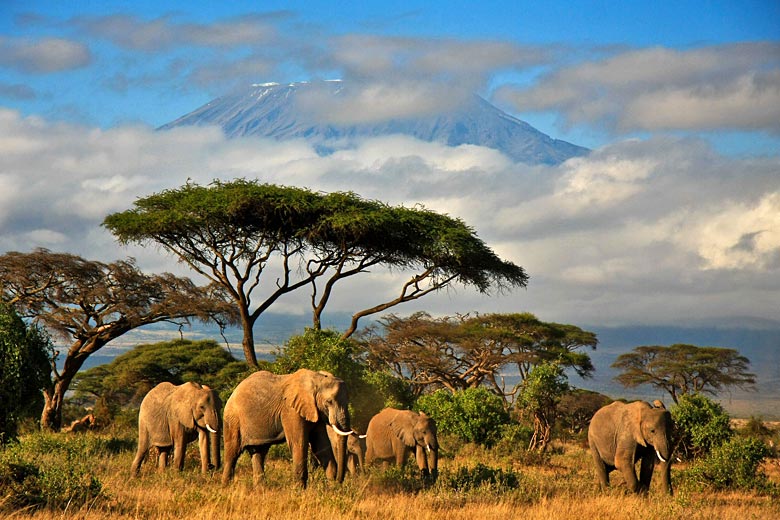 4. Maldives
Most honeymoon couples need little persuading to consider the Maldives for their romantic getaway. After you swoop down via seaplane into these 26 pretty atolls, you'll enjoy luxurious over-water villas and incredible diving. The beaches here are pristine.
Best time to go: visit from December to April to avoid the rainy season.
5. Hawaii
Hawaii is the nature and beach lover's dream. There are just eight islands - and a few uninhabited atolls - in the whole archipelago. A honeymoon here promises everything from rainforest zip lining and hikes across volcanic lava fields to hula dancing and mai tais on the beach. Maui has some of the most magical landscapes.
Best time to go: go during the dry season from April to October; July August and September are the sunniest months.
6. Seychelles
You'll need to start saving pronto if you fancy the Seychelles for your long haul honeymoon but its hefty price tag is worth it. The diverse wildlife here (think tree frogs, giant tortoises, and rare Coco de Mer Palms), and staggering scenery make this an Eden-like paradise.
Best time to go: go in April or October to enjoy the driest weather and avoid the strongest winds.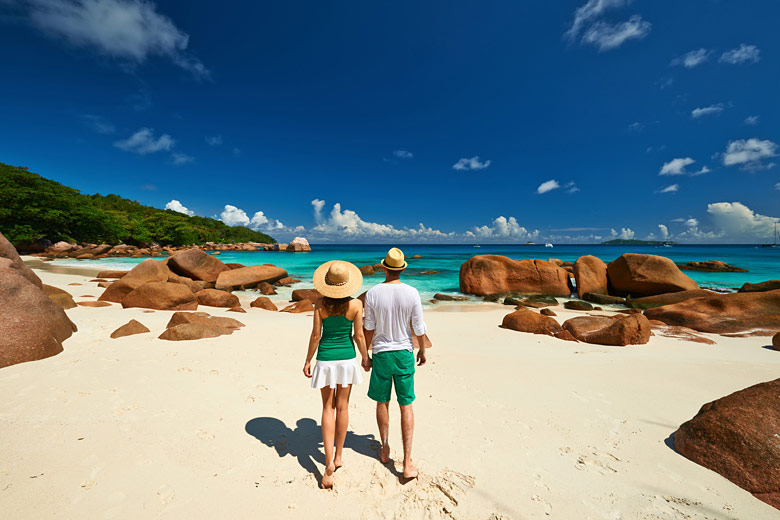 7. Vietnam
From mouthwatering street food to the staggering peaks of Halong Bay, Vietnam is becoming a popular long haul honeymoon destination. Factor in some beach time in coastal spots such as Nha Trang and Cham Island alongside city exploring in Ho Chi Minh or Hanoi.
Best time to go: visit between January and April for the driest, sunniest weather in the south. The north can be rather cloudy at this time of year and is generally at its best from October to December.
8. Thailand
There are many sides to Thailand, so it's a fantastic destination for honeymooners looking for variety. Frenetic Bangkok impresses with opulent wats and palaces while the Gulf islands - occupied by luxury beach villas and excellent spas - are the epitome of paradise. Meanwhile, Chiang Mai and Chiang Rai play host to their own unique culture, history and hill tribes.
Best time to go: best visit from November to March; January to March are the driest months.
9. Sri Lanka
Emerald green tea plantations, opulent Buddhist temples, and exotic flowers lure many honeymoon couples to Sri Lanka. With sweeping scenic beaches and mouth watering cuisine too (think coconut dhal curry, egg hoppers and rotis), this colourful country really is the stuff of dreams.
Best time to go: for the sunniest weather, visit from December to March.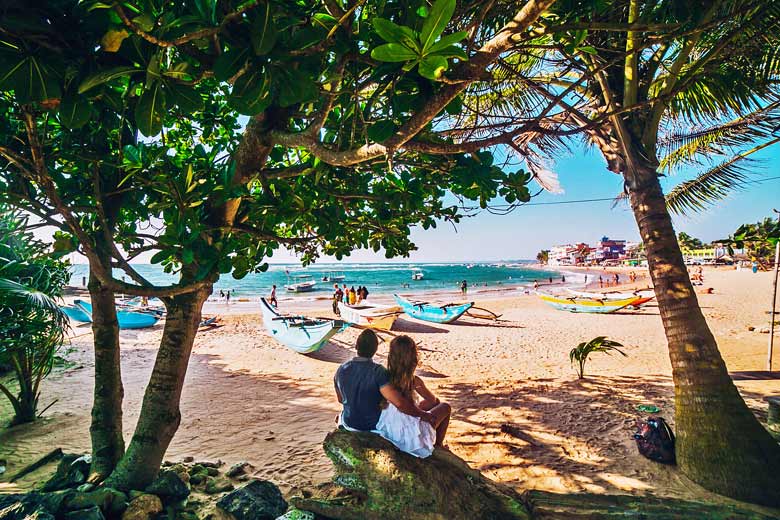 10. Las Vegas, USA
A grown up playground of blingy hotels, racy stage shows, and world class dining, Las Vegas will add plenty of fun to your honeymoon. Consider pairing it with a California road trip or Caribbean getaway. Don't forget to renew your vows with Elvis.
Best time to go: to avoid the extreme heat, visit in April or May.
11. New York, USA
From strolling in leafy Central Park to watching the amazing Broadway stage shows, there are loads of romantic things to do in the Big Apple. Consider pairing an NYC honeymoon with a trip to the beaches and vineyards of Long Island or a road trip through scenic New England.
Best time to go: you can visit NYC year round however, July promises the warmest weather and New England's famed autumn colours arrive from September to October.
12. Argentina
Home of world class steak, fabulous wine, and the sultry Tango, Argentina has all the ingredients for a romantic honeymoon. After soaking up the European café culture of Buenos Aires, consider flying to Patagonia for staggering glaciers and pine-fringed lakes.
Best time to go: Argentina is stunning year round but visit from October to March for the warmest weather. December to March is the best time to see Patagonia.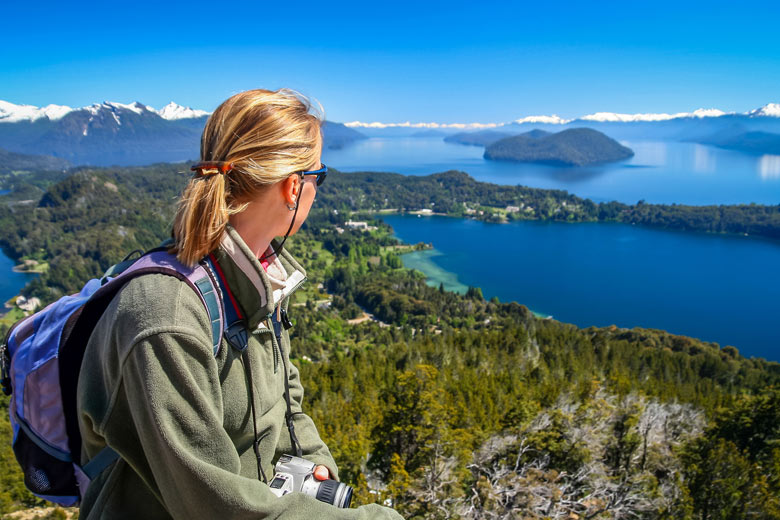 13. Japan
For an eye-opening fix of Far East modernity and ancient culture, consider a honeymoon to Japan. Elegant Geisha dancing and traditional Chanoyu tea ceremonies are just some of the sights and experiences that will stay with you long after your trip.
Best time to go: visit Japan between late March and early April for the famous cherry blossoms or in May, June and July for warmer weather even though it rains more in these months.
14. New Zealand
New Zealand has some of the most beautiful scenery on earth, and one of the best ways to explore its islands is to hire a car. You'll marvel at glaciers, volcanic landscapes, and idyllic vineyards where you'll enjoy top notch wine. If you're in the south from March to September, you may even catch the Aurora Australis.
Best time to go: go in February for the driest and warmest weather.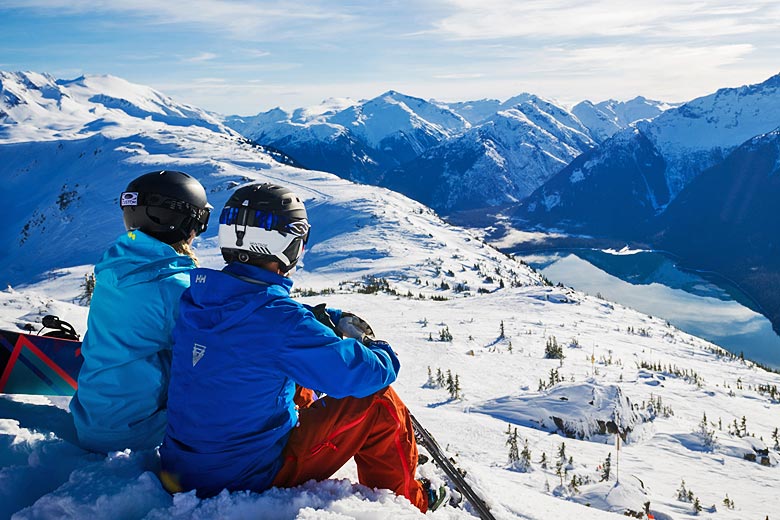 15. Whistler & Blackcomb, Canada
Fancy a ski-moon? If so, consider hitting the slopes of Whistler and Blackcomb in British Columbia. With over 8,000 acres of ski terrain and winter wonderland scenery, the region offers a fairytale setting for a winter honeymoon. Pair your ski sessions with romantic couple's treatments in the spa and evenings cosying by the fire. You could even tie in a few days in ultra cool Vancouver.
Best time to go: for the best snow cover, go between December and March.
Are you planning your honeymoon for 2024/2025?
Don't miss our ultimate honeymoon finder, which lets you search for your dream destination based on your preferred weather. We also have deals from leading holiday companies including the luxury, all inclusive Caribbean giant, Sandals, as well as British Airways, TUI, and Wendy Wu Tours, which offers trips that make for a memorable honeymoon.
Alternatively call our honeymoon experts on 0845 245 2547 for help with planning and booking your perfect honeymoon in 2024/2025.
Explore holidays in the sun for less
Be inspired
Get your weekly fix of holiday inspiration from some of the world's best travel writers plus save on your next trip with the latest exclusive offers
We promise not to share your details
Related posts