Top 10 things to eat in Sardinia
*affiliate links: find out how we are funded and why this helps us remain free to use.
You'll find a wonderful range of things to eat in Sardinia. Food is an extremely important part of island life and meals are leisurely affairs; time well spent with friends and family. While many of the dishes are old favourites familiar to any lover of Italian cuisine, from pasta and pizza to gelato and tiramisu, there are also some excellent dishes particular to the island that should not be overlooked.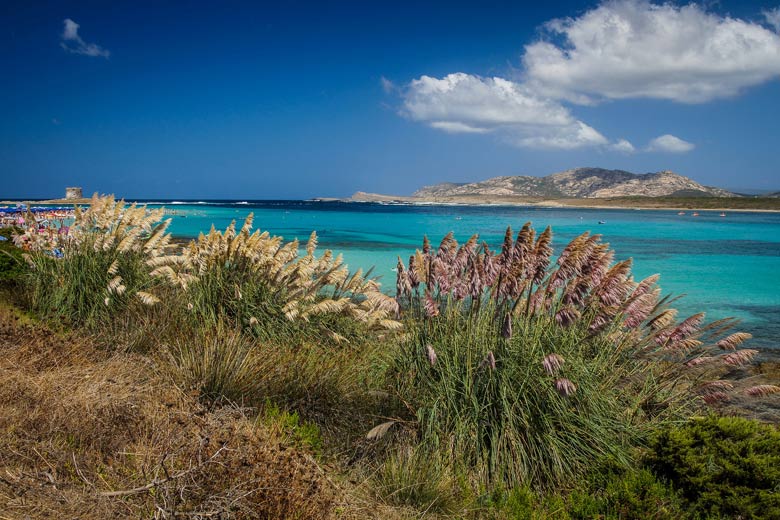 Top 10 things to eat in Sardinia: local cuisine
Much of what's on offer follows the seasons, as do the numerous food festivals held throughout the year, right across the length and breadth of the island, such as the 'Sagra delle ciliege' celebrating the cherry harvest in June or the chestnut festivals 'Sagre delle castagne' in October. However, most of the dishes from the following list of our favourite things to eat in Sardinia are generally available whatever time of year you visit.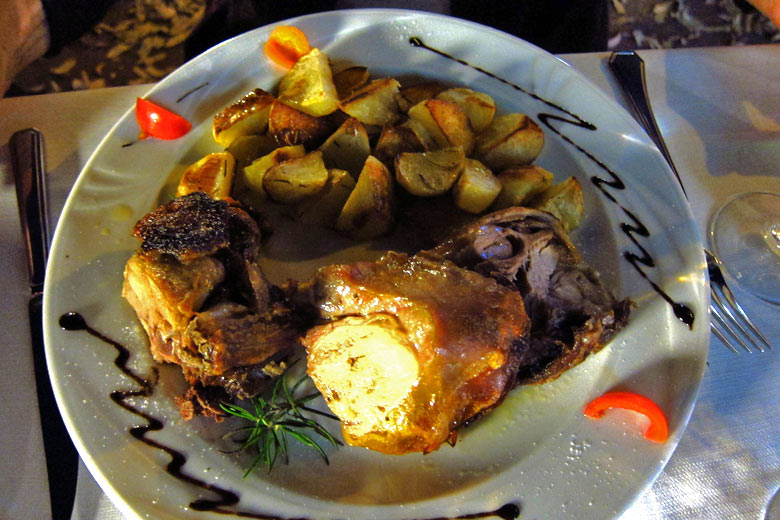 1. Su Porcheddu
Topping the list, slow roasted suckling pig is probably Sardinia's best known dish and is not to be missed. Popular across the island, it is spit-roasted over ancient fireplaces with myrtle and rosemary until the meat is ready to melt in your mouth and the crackling is golden and crispy.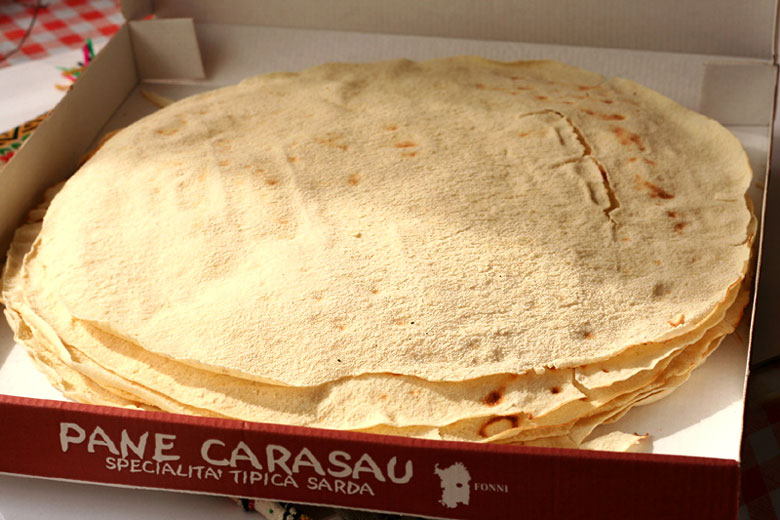 2. Pane Carasau
The wafer thin crispbread also known as Carta di Music (sheet music) is at its best served hot from the oven with rosemary, salt and a little olive oil. This bread was originally created to keep for a very long time, as it was traditionally given to shepherds who spent many weeks, if not months, away from home.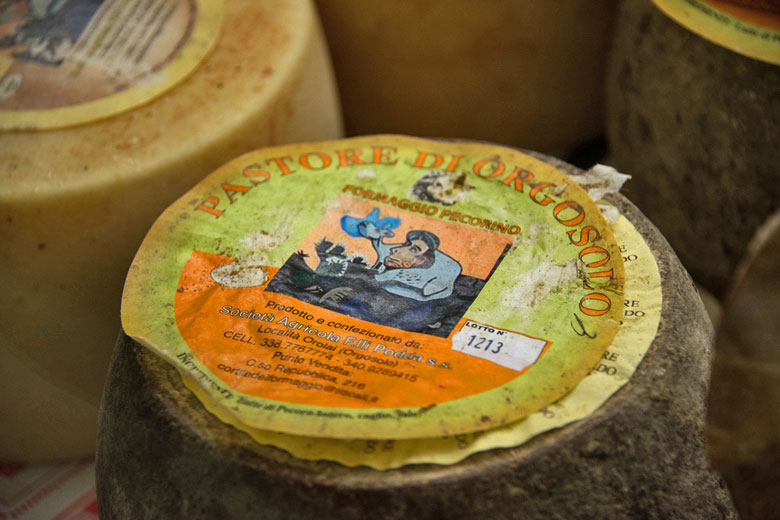 3. Pecorino Sardo
Sardinia has an age-old tradition of cheesemaking, and there are many fine examples to choose from, but this sheep's milk cheese is a firm favourite. It has a rich flavour which sharpens with age and is used grated on top of pasta, in dishes such as Zuppa Gallurese (see below), in bite size chunks with pane carasau or simply with a little local honey drizzled on top.
4. Zuppa Gallurese
A hearty, savoury dish made of layers of bread soaked in a meat broth, interspersed with layers of Sardinian Pecorino cheese and a mixture of herbs such as thyme, mint, basil and parsley. It is finished with a last layer of cheese and baked in the oven until the top is crisp and golden brown.
5. Pani Frattau
Five or six wafers of carasau bread dipped in sheep's broth and sandwiched together with layers of tomato sauce and pecorino cheese, then topped off with a poached egg. A simple dish from the Barbagia region.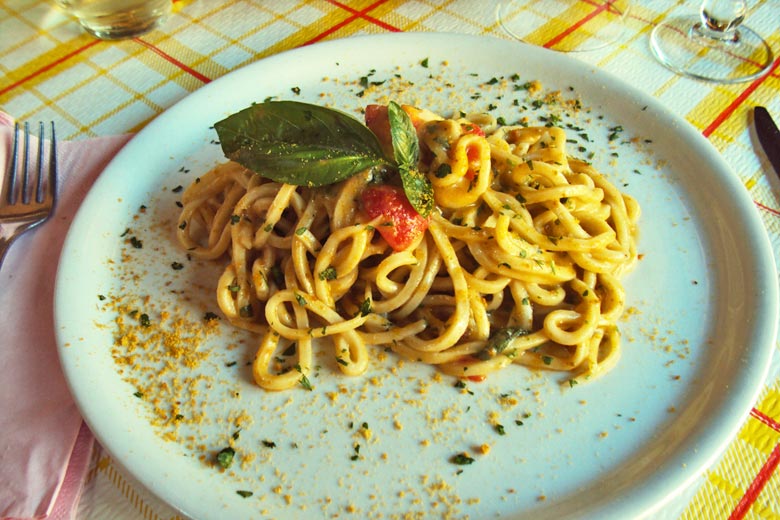 6. Bottarga
Known as Sardinian or poor man's caviar, bottarga is the roe of either tuna or grey mullet that has been salted, pressed and dried, then served in fine slices.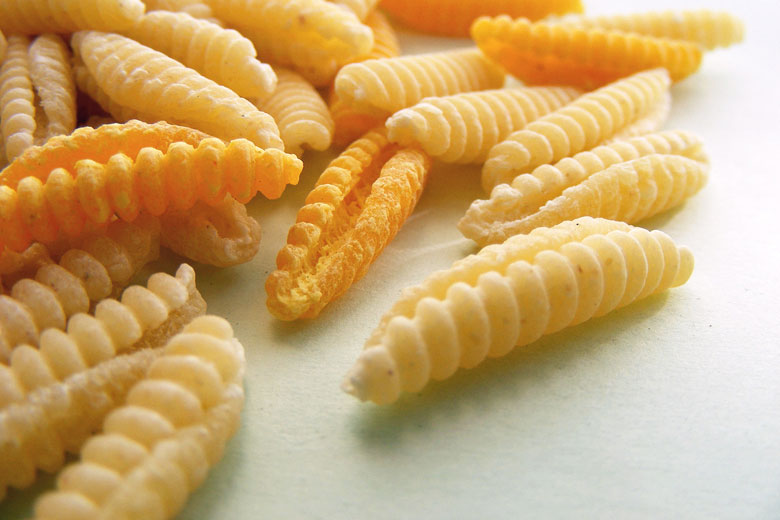 7. Malloreddus
This traditional saffron flavoured pasta is ridged and conch shaped to catch the tasty sausage and tomato sauce that it is most traditionally served with.
8. Panadas
These scrumptious oven-baked pastry pies are another signature dish of Sardinia and found all over the island with different fillings, such as meat, fish or vegetables.
9. Fregula Sarda
Another traditional Sardinian pasta where the dough is rolled into tiny balls and lightly toasted, not once, but twice until golden brown, giving it a wonderful nutty flavour. It is served in salads and soups or tossed with olive oil and herbs. It's also excellent used instead of couscous with a Moroccan vegetable stew, a clue to its north African origins.
10. Seadas
These tempting pan-fried pastries are filled with cheese, drizzled in honey and served still warm, so that the melted cheese oozes out onto the plate as you cut into them.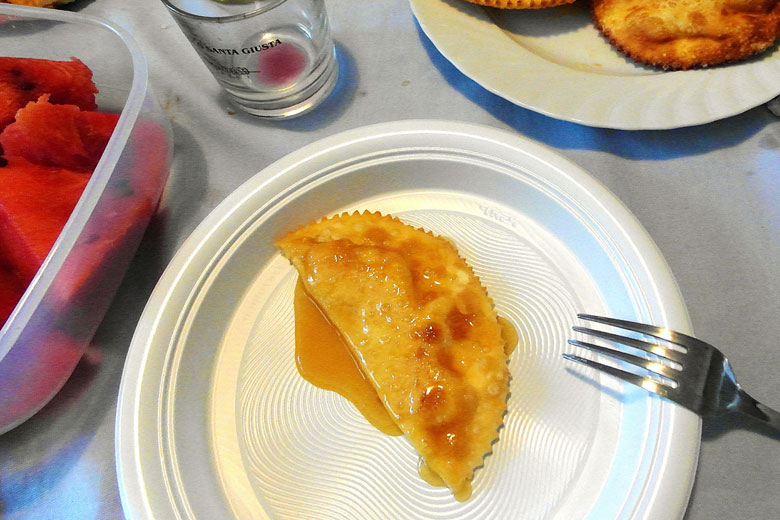 And if you are wondering what to drink with all these fabulous things to eat in Sardinia there are some very special local wines available. With fish try the white Vermentino or Vernaccia di Oristano wines, with red meats and more robust dishes or simply with cheese, the red Cannonau or Carigano del Sulcis are perfect. For dessert, the delicious sweet wine, Malvasia di Bosa is a must try.
No dinner would be complete however, without finishing with a digestive liqueur such as mirto, made from the berries or leaves of the myrtle plant or limoncello made from lemons. The perfect end to your Sardinian feast.
If you fancy trying these scrumptious things to eat in Sardinia for yourself, check out the latest deals from easyJet holidays and Neilson, which both offer breaks to the Italian island. You can also visit Sardinia's climate page to find out when to go, as well as our complete collection of travel discounts, with money off everything from cheap flights to car hire.
More about Sardinia
Sardinia by month
Jan Feb Mar Apr May Jun Jul Aug Sep Oct Nov Dec
Explore holidays in the sun for less
Be inspired
Get your weekly fix of holiday inspiration from some of the world's best travel writers plus save on your next trip with the latest exclusive offers
We promise not to share your details
Related posts