How to meet people on holiday: Tips & techniques
*affiliate links: find out how we are funded and why this helps us remain free to use.
One of the most exciting things about going on holiday is the opportunity to take a break from your routine, your comfort zone and your usual circle of friends to see new things, learn about the world around us and meet new and inspiring people - but working out just how to meet people on holiday isn't always easy.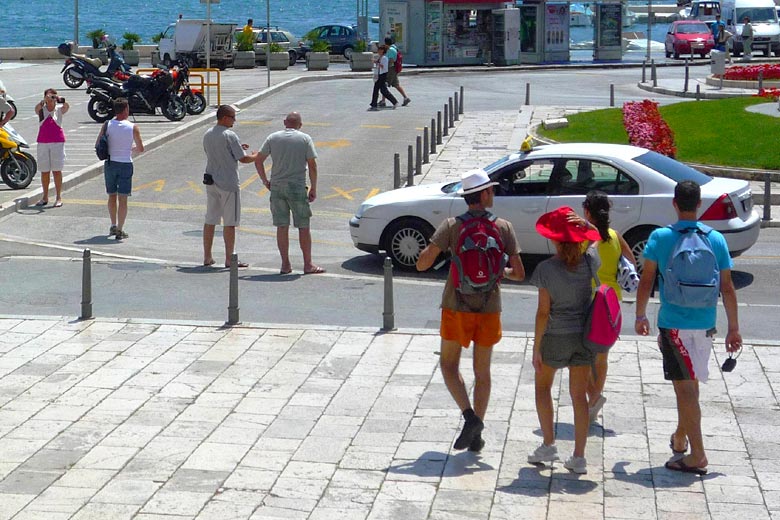 You can be in the most incredible place on earth but if you're travelling on your own and in the mood to share the experience you'll need to harness some techniques to make new friends fast. Here are some tried and tested ideas to consider when you're wondering how to meet people on holiday...
1. Save money, meet people
The first thing to note is that travelling stylishly and in the lap of luxury is often incompatible with being social and meeting new people; having your own private transfer from the airport, checking into a five-star hotel and dining in an expensive restaurant is great if you're on holiday as a couple or travelling in a group, but if you're travelling solo you might find swapping some of your holiday comforts is well worth it in order to seek out a more social setting.
2. Couch surfing and hostels
Sites like Airbnb.com* and couchsurfing.org will help you find local hosts anywhere in the world where you can trade the traditional faceless hotel room for a more authentic holiday experience. Not only is this a great way to save money, but it also puts you in touch with people in the destination who will probably be more than happy to give you an insider's guide to the area, and help you connect with others while you're in town.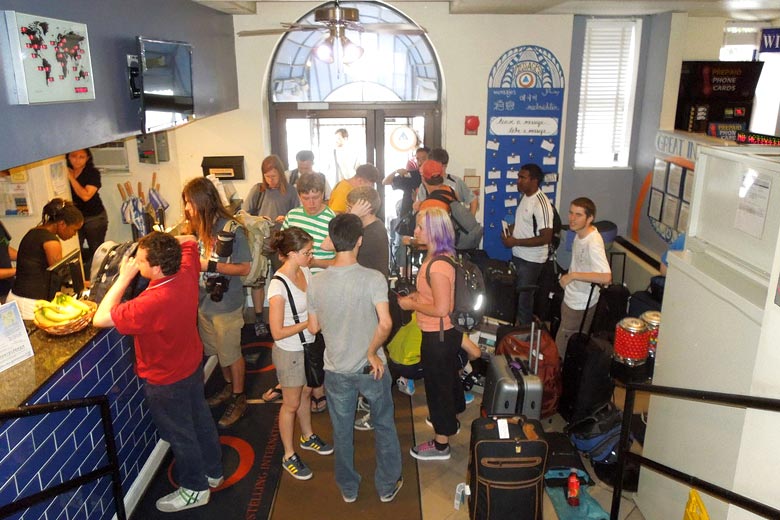 Booking a hostel rather than a hotel through sites like hostelbookers.com* means you'll have roommates on arrival, and hostels usually have a more social environment, with communal areas such as kitchens and TV rooms making an ideal setting for meeting other travellers. If you're on a business trip there are specialist sites such as Bizpora, which aim to connect entrepreneurs with like-minded folks all over the world, and set them up with somewhere to stay on their travels.
3. Co-working spaces
Similarly, freelance members' clubs like The Network Hub and Impact Hub give you a ready-made office environment which you can drop into for a small fee, and in where you can hang out, get online and meet other people, particularly if you work in the creative or social enterprise industries.
4. At the bar
We all know that it's easier to bond with new people over a beer or two, and the local pub or bar is a great starting point if you're wondering how to meet people on holiday.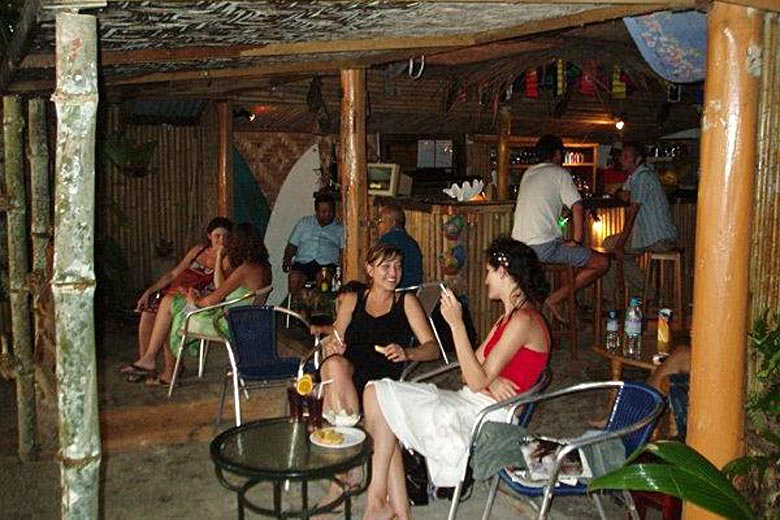 Sitting at the bar itself rather than at a table is a sure fire way of putting yourself in the middle of the action, and even if no-one else is about you can strike up conversation with the bartender who will probably have some good tips on what's happening in the area. Even better, if the bar has a pool table, dart board or other pub sports this is a guaranteed way to break the ice and get chatting.
5. Transport
Being in a confined space with fellow holidaymakers or trying to negotiate the peculiarities of a foreign transport timetable is another classic way to meet people on holiday.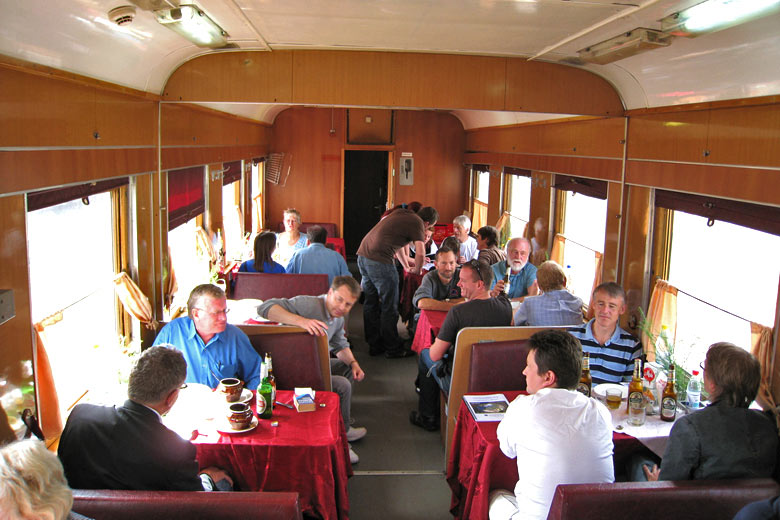 Long train and coach journeys pass faster and more enjoyably when you make a new acquaintance, and having supplies to share, from food and drinks to blankets, playing cards, tissues or magazines might help you get chatting to others.
6. Social media
Just a few years ago the question of how to meet people on holiday would have been answered with ideas like borrowing other travellers' guide books, and while the book swap is still a good back up, these days we get so much of our holiday information online that it isn't surprising this is where we should turn when we want to meet new people on our trips too.
Finding people via Twitter, Facebook, Foursquare and Instagram has the advantage that these are location-sensitive sites, and you may well discover that you already have friends, friends-of-friends or acquaintances in your holiday destination and didn't know it.
A simple tweet, Facebook status update, Foursquare check-in or Instagram image can help alert people to the fact you're in town and bring friends to you.
7. Shared interests
Pursuing shared interests is a great way to meet people in any circumstance, but if you're considering how to meet people on holiday, sites like Meetup.com, which allow you to find groups of like-minded folk based on interests, hobbies and activities are ideal.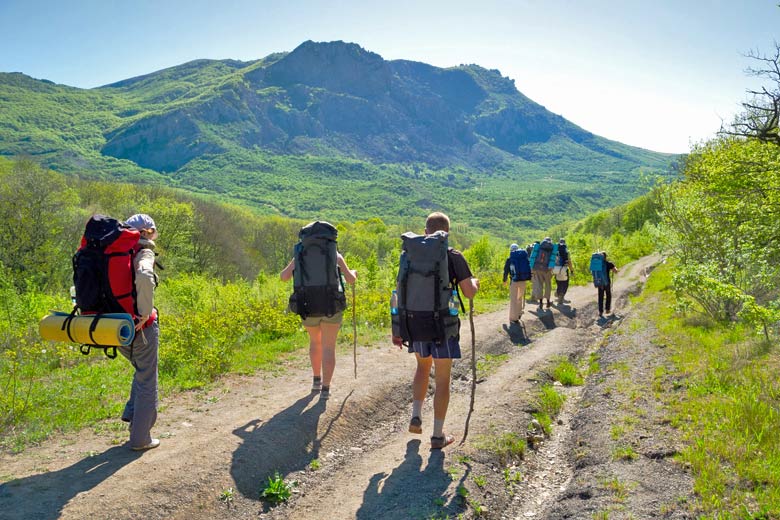 If you're already on holiday then a good place to start is the travel-related groups, but there are often excursions planned for everything from hiking to beer tasting in destinations all over the world - all you have to do is sign up and find the one closest to you.
In bigger cities, guides like TimeOut and TripAdvisor* will be filled with (often free) ideas like walking tours, which are a good way to get out and meet new people on holiday.
8. Excursions and tours
The internet may have revolutionised the way we meet people on holiday, but the good old fashioned holiday excursion still can't be beaten if you're hoping to find a hassle-free way to hang out with your fellow holidaymakers. So rather than making your own way to that temple, museum or market sign up for a group tour, as this has long been the classic answer to the question of how to meet people on holiday.
If you're thinking of heading off on a solo adventure of your own, check out our latest flight deals from British Airways and Virgin Atlantic, as well as holidays from the likes of G Adventures and TUI.
Explore holidays in the sun for less
Be inspired
Get your weekly fix of holiday inspiration from some of the world's best travel writers plus save on your next trip with the latest exclusive offers
We promise not to share your details
Related posts