Guide to Tobago: Top sights of this charismatic Caribbean island
*affiliate links: find out how we are funded and why this helps us remain free to use.
Situated in the southern region of the Caribbean, Tobago is a laid back, beach-packed natural paradise that's been the holiday-half of island duo Trinidad & Tobago since the British ruled both in the 1880s. The two islands couldn't be more different, with Tobago making the perfect pint-sized relaxed retreat and Trinidad providing a nearby cultural hub and heady urban excursion, as well the opportunity to party at the region's most famous carnival.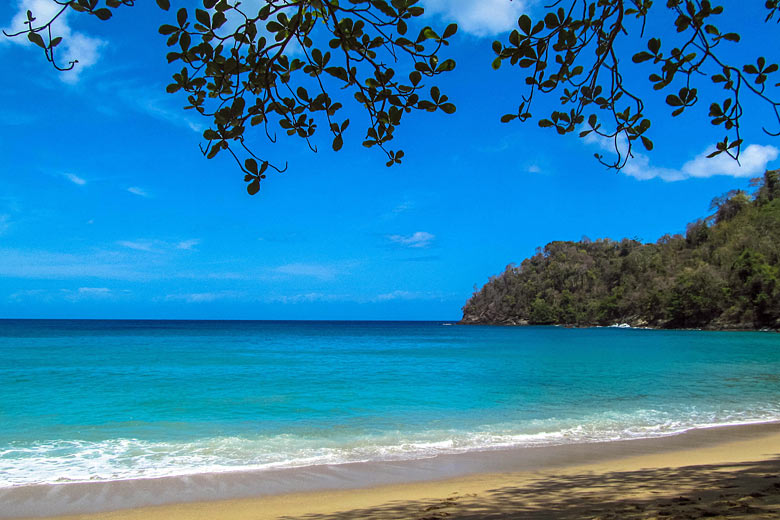 Secluded sands, quaint villages, nature and eco-attractions characterise a holiday to Tobago, with most tourists leaving their sun lounger for soft adventure activities from hiking and bird watching to snorkelling, diving and fishing - then spending their evenings with a rum punch or bottle of Carib in hand swaying to local steel pan and soca music.
Mini guide to Tobago: top things to do
Tobago is, of course, best known for its unspoiled beaches and quintessential Caribbean weather, and while you won't find many built-up resorts or overdevelopment on this 28 by eight mile isle, as our guide to Tobago shows, there is more to do here than simply laze on the palm-fringed coastline.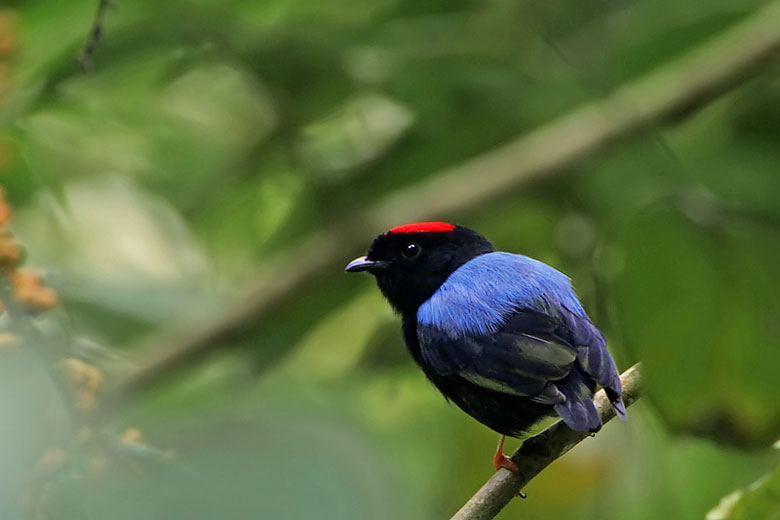 1. Rainforest rambling at Main Ridge
It is well worth setting aside some time to hike Tobago's lush interior, as the oldest protected reserve in the Western Hemisphere is right on your doorstep. The hiking at Main Ridge Rainforest Reserve is exceptional, especially if you choose to climb to the Argyle Waterfall, the island's most popular waterfall hike. You'll need to pay a small fee to enter the park, and once inside you can find a registered local guide who will make sure you get the most out of your trip into the tropical rainforest, spotting local flora and fauna along the way, such as rare orchids, hummingbirds, snakes, geckos and parrots.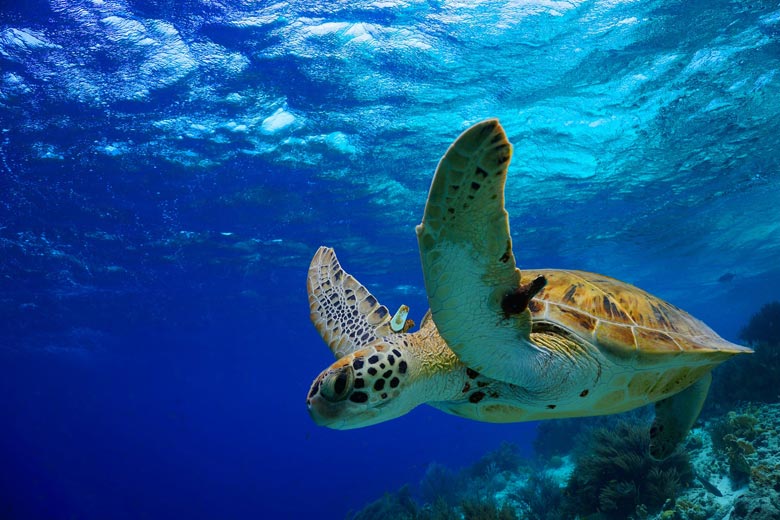 2. Make time for turtle watching
Tobago is a key Caribbean habitat for sea turtles and there's a large population of endangered hawksbill and green turtles amongst the coral reefs and seagrass beds off Tobago's coast. As it's home to 80% of the region's nesting leatherbacks, those who come to Tobago during turtle watching season (March to September) are virtually guaranteed to see giant sea turtles on the unspoiled beaches, particularly at Turtle Beach in Stone Haven Bay.
3. Wade into water sports at Pigeon Point
Tobago has a high level of underwater appeal with great conditions for snorkelling and diving, with amazing coral formations as well as countless tropical and exotic fish species. You can share the waters with barracudas, dolphins, whale sharks, turtles, porpoises, butterflyfish and parrotfish. It's also the location of the largest brain coral in the world, making this a great place to try snorkelling for the first time.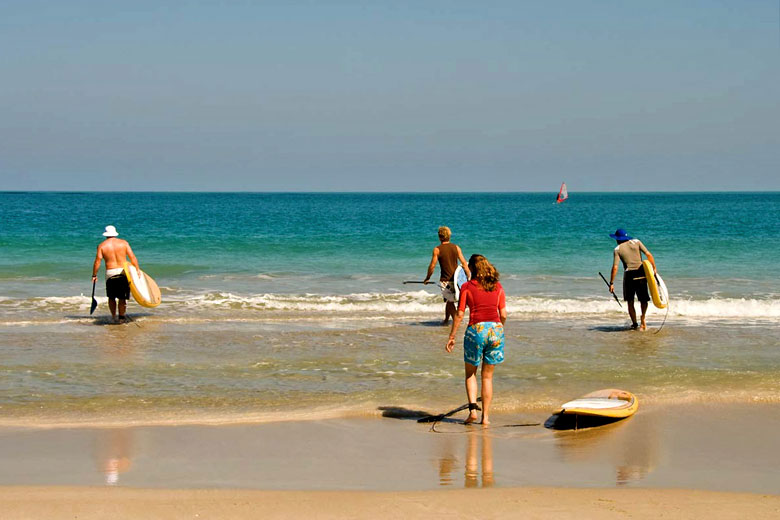 4. What goes SUP...
Stand up paddleboarding, or SUP, has taken off in Tobago big style. Here at Pigeon Point Heritage Park, where the thatched roof jetty is the signature feature in Tobago beach pictures, you can give it or other water sports such as kitesurfing or windsurfing, a try. Go to Radical Water Sports for lessons in all three.
5. Not a rum deal
If you're more interested in experiencing Tobago's waters in a slightly more sedate fashion, take a glass bottom boat tour from Pigeon Point through Buccoo Reef to the Nylon Pool. This popular day out includes a beach BBQ on No Man's Land, a small sandy island, and it's up to you if you'd rather swim, snorkel or just sip your rum punch in the sunshine.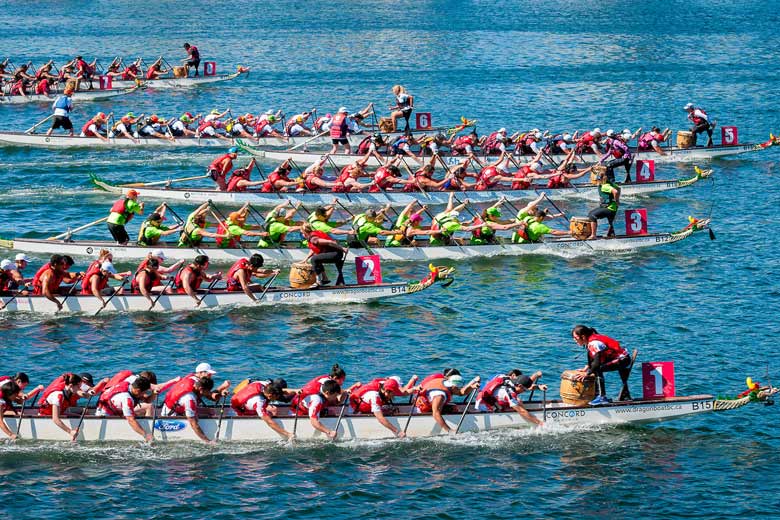 6. Dance with dragons
For those who happen to be holidaying here in June, the spot is also home to the annual Tobago Dragon Boat Festival a popular and action-packed day of dancing, magic shows, music, and of course Dragon boat races.
7. Give praise for Sunday School
Despite the pious name, Sunday School is probably the biggest and best night out Tobago has to offer. What started as a Sunday club night in Buccoo became so popular that it took over the town and became a perennial favourite for tourists and locals alike. Buccoo still comes alive each Sunday with craft and food stalls to the sound of steel drums, and the partying continues from 9pm well into the night.
8. A lesson in liming
We may have mentioned in this guide to Tobago that the island is laid back, but have we explained that chilling out is such an art form that they invented a special word for it? 'Liming' is a Tobago tradition which means socialising, relaxing and hanging out. You can choose where to go liming - it really can be done anywhere; on a street corner, at a beach or at your hotel but there's now an officially recommended liming spot - Buccaneers Beach Bar & Grill at Grafton Beach Hotel where happy hour cocktails kick off at 4pm and run until 6pm - perfect for liming at sunset.
9. Eat your way around the island
Trinidad & Tobago's culinary scene is influenced by its multiracial and multicultural heritage with everywhere from India and Africa to Europe and Asia represented, via Latin America and even the Middle East. This diversity makes Tobago a great destination for the taste buds and as the islands have a large population of both Hindus and Rastafarians, vegetarians can look forward to an exciting selection of tasty new edible options. No wonder Trinbagonians have been voted the happiest people in the entire Caribbean.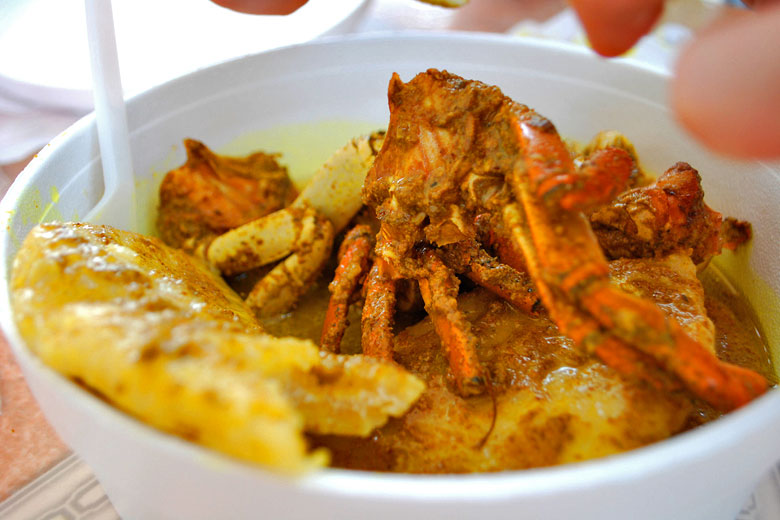 The absolute must try dish according to every guide to Tobago is curry crab and dumplings (or simply 'crab 'n dumplin'), a local staple and one that you can find at many of the restaurants and food kiosks on the island. It's best to do as the locals do and eat it beachside, with Store Bay Beach being the best concentration of options - be warned though: Tobago's crabs are quite small and it can take a lot of work to prize out the precious meat, so have patience. While your tummy is on Tobago time, here's a selection of other food options to try:
Doubles: these are street food sandwiches made with fried flat bread filled with curried chickpeas (known as 'chana') and best eaten with a fruity and cooling sauce of mango, cucumber or tamarind.
Roti: another street food with east Indian heritage (it literally means 'bread') that can contain split peas, meat or vegetables in curry sauce, wrapped up pitta-bread style. Roti may also be served alongside your curried goat.
Dasheen: for a taste of a unique native ingredient, attend the annual Tobago Blue Food Festival in October, which sees local chefs compete to cook with dasheen - a Caribbean root vegetable that turns blue after cooking. The cook-off is accompanied by performers to keep the crowd entertained.
10. Take off to Trinidad
Trinidad makes a great day trip from Tobago, and the best way to island-hop between the two is via short flight with Caribbean Airlines which depart every hour between 5am and midnight. Flights cost around USD $24 one way.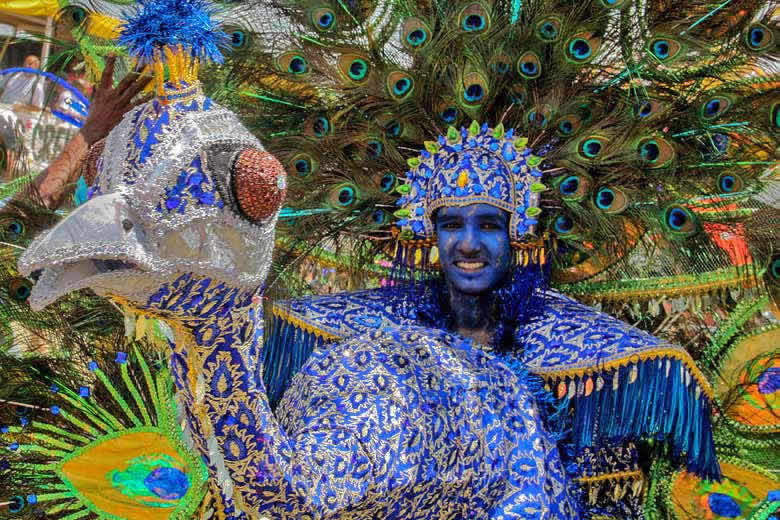 Another option is the Trinidad & Tobago Inter-Island Ferry Service, which is cheaper at USD $4 for kids and USD $8 for adults. Whether you're heading to Trinidad or staying in Tobago, download the new free travel app which is cleverly designed to be used offline. The app includes an interactive map with information, prices, reviews and contacts for hotels and restaurants, as well as listings of attractions making it an invaluable electronic guide to Tobago.
If you fancy putting our guide to Tobago to the test, look no further than Virgin Atlantic, which launched a new route from London Gatwick to Tobago via St Lucia earlier this year. Oliver's Travels also offers luxury villa breaks to the island, while British Airways has great deals on flights and holidays.
More about Tobago
Jan Feb Mar Apr May Jun Jul Aug Sep Oct Nov Dec
Explore holidays in the sun for less
Be inspired
Get your weekly fix of holiday inspiration from some of the world's best travel writers plus save on your next trip with the latest exclusive offers
We promise not to share your details
Related posts