Genoa travel guide: Main sights of the charming Ligurian city
*affiliate links: find out how we are funded and why this helps us remain free to use.
Any Genoa travel guide will tell you that this northwestern port's mild climate has long been a major factor in drawing people to this part of the Italian Riviera.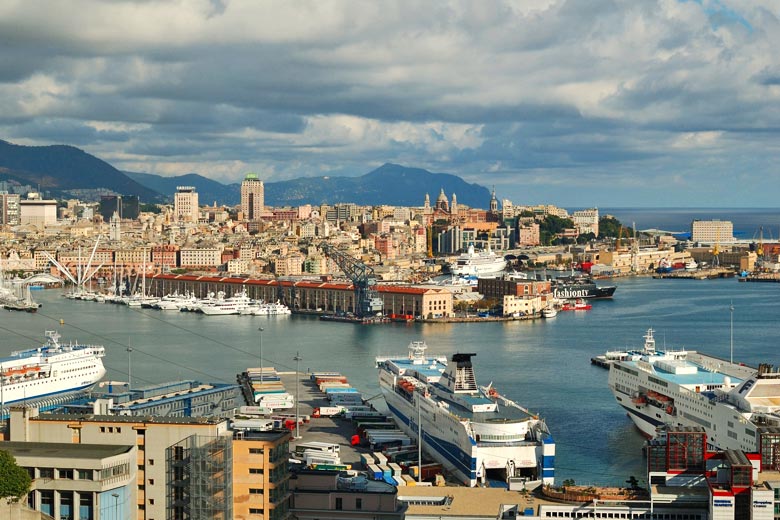 Yet despite being just a couple of hours' drive from the well-known Cinque Terre and offering a dock to many cruise ships, Genoa has always evaded mass tourism and is all the better for it.
Visitors can explore the maze of tiny lanes of caruggi, which are a mix of olde worlde charm, designer shops, atmospheric restaurants and bars, and statues and fountains, which guarantee a truly authentic Italian experience.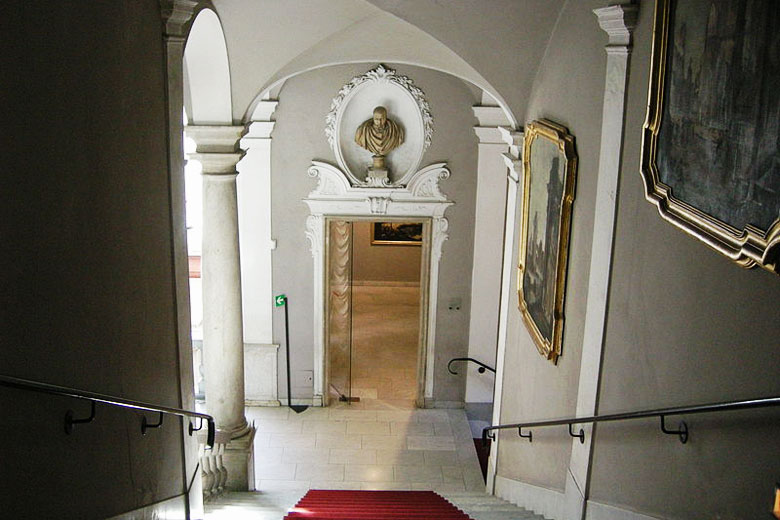 There's also a grander side to the city, from the aristocratic Baroque palaces of the Strade Nuove to Genoa's spectacular Cattedrale di San Lorenzo. Without the international profile of cities like Florence, Rome or Milan, Genoa is often overlooked, but if you scratch the surface of this port town with its rich maritime history you'll be charmed by a vibrant and elegant metropolis.
Genoa travel guide: where to go, eat, shop, and sleep
Here in our Genoa travel guide you'll find a selection of the best things to see and do on your trip:
The Genoa Aquarium
Down at the Port Antico, Acquario di Genova is Italy's largest aquarium and Europe's second largest, housing over 600 species of marine life, as well as hummingbirds and butterflies, and is the undisputed highlight of the city's indoor attractions.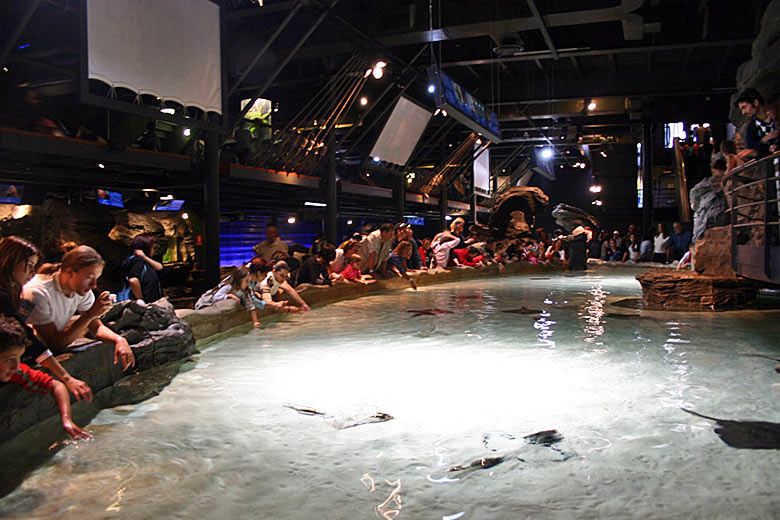 The building itself is also of real interest: Genoa's second most celebrated son, after Columbus, the architect Renzo Piano, designed the new aquarium in the 1990s, and later went on to use his signature glass style on London's Shard building.
Galata Museo del Mare
At this modern museum you can learn the importance of the sea to those living on this stretch of land with four floors of exhibits, taking you on a chronological maritime journey through the ages, culminating in a secret panoramic rooftop viewpoint.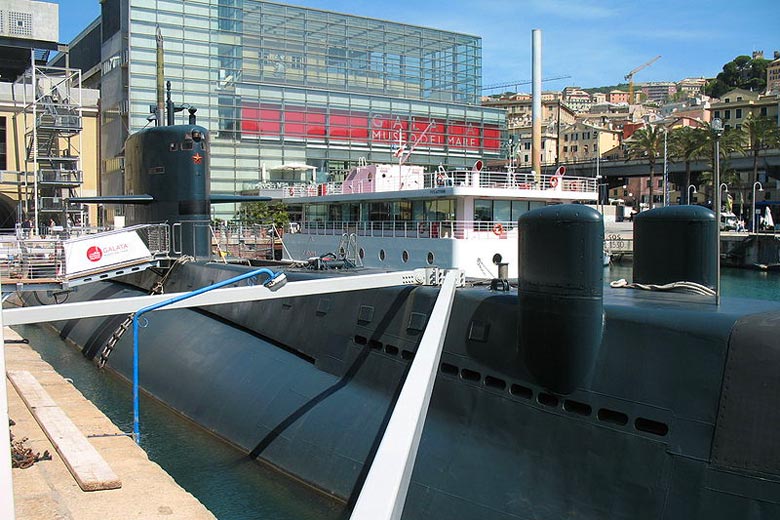 The exhibition continues on the water with a real Italian submarine to explore as part of the Galata Museo del Mare.
The house of Christopher Columbus
While Genoa's famous seafaring son - known here as Cristoforo Colombo - was undoubtedly a rather shady character whose connections with Spain were as strong as any loyalty to his hometown, his old residence on Piazza Dante is still well worth a visit. It's a small museum located right on the edges of the Centro Storico, Europe's largest Old Town.
Where to eat Genoese cuisine: Cambi Café
You'll have to work hard to find a bad mouthful of food in this town, and there are hole-in-the-wall bakeries selling variations of tasty melt-in-the-mouth focaccia by the slice at every turn, which make for a great portable snack while sightseeing.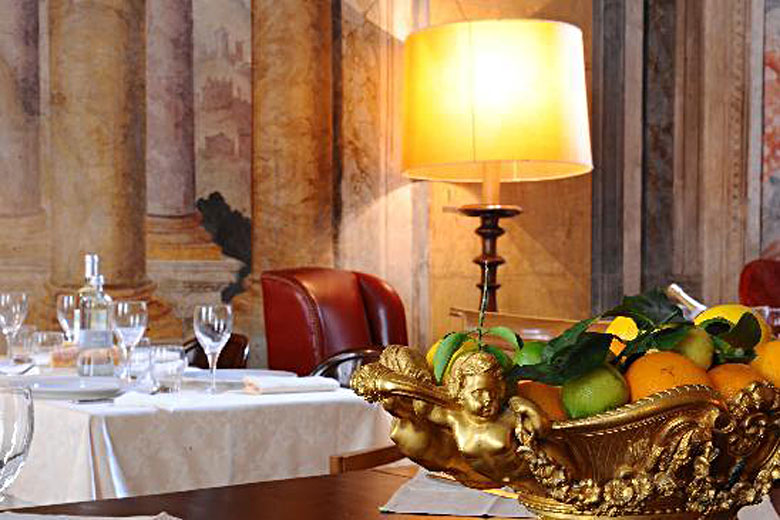 For a truly authentic Genoese meal meander down tiny Vico Falamonica and you'll be rewarded with Cambi Café, a delightful restaurant where you can sample traditional Genovese cooking amongst genteel surroundings enhanced by delicate original Frescos dating back to 1618. Try the stoccafisso accomodato, a cured fish stew, or authentic Ligurian trofie pasta with Genoa's most famous culinary invention, pesto.
Where to shop: Eataly
The slogan at Eataly is Italy is Eataly, tapping into the world's belief, and the Italians' certainty, that Italy and good food go hand in hand. This Italian food mecca is part grocery-style food hall and part food court, and is the ideal place to grab an edible souvenir to take home with you.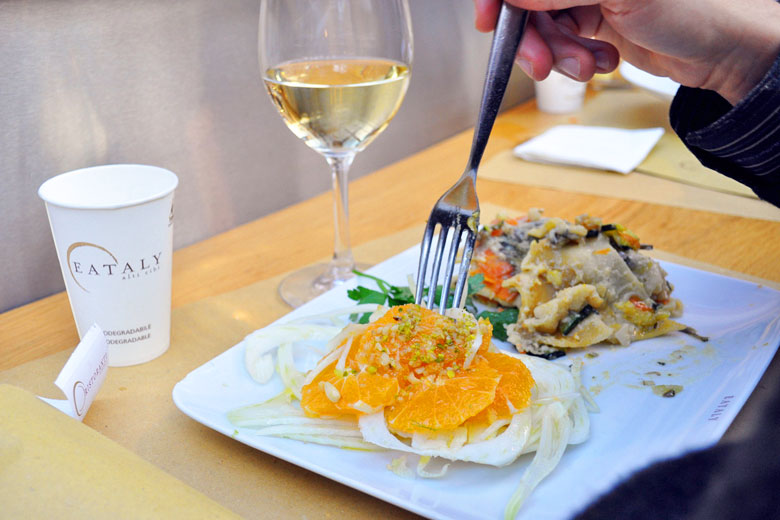 Meals and snacks are served canteen style in different areas - from a pizza and pasta bar to a cured meats station, and the store is packed with delicious focaccia, pesto, balsamic vinegar and other Italian treats for you to pack in your suitcase.
A bit of history
We couldn't write a Genoa travel guide without including reference to what must be the city's most enduring export: jeans. During Genoa's heyday the Genoese Navy pioneered a local variation of corduroy to create a hard-wearing, multi-purpose uniform for its sailors.
The trousers were designed to be rolled up at the ankles when mopping the decks and were so durable that they survived being dragged along behind the ship in a net which was the way they were laundered at sea. The resulting garment was transported around the world, the fabric made in Nimes, France (de Nimes becoming 'denim') and the product called bleu de gênes, giving us the worldwide phenomena that is blue jeans.
Where to stay: Melia Genoa
The palatial Melia Genoa* hotel is the perfect refined base from which to explore the city's twisting caruggi, waterside attractions and culinary delights.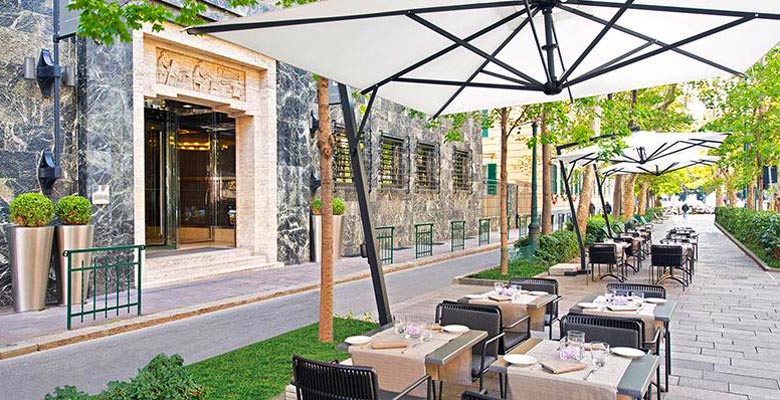 Tucked away in a quiet tree-lined street in the elegant residential district of Carignano, the Melia Genoa is housed in a grand historic building which was formerly the headquarters of Ilva, Italy's biggest iron and steel manufacturer. It's a beautiful and imposing hotel that was recently refurbished, and serves as a typically Genoese example of understated five-star luxury.
Hopefully this Genoa travel guide will guide you or at the very least inspire you to explore the city for yourself.
More about the Genoa
Jan Feb Mar Apr May Jun Jul Aug Sep Oct Nov Dec
Explore holidays in the sun for less
Be inspired
Get your weekly fix of holiday inspiration from some of the world's best travel writers plus save on your next trip with the latest exclusive offers
We promise not to share your details
Related posts