Easy bus trips from Havana: Varadero, Trinidad & more
*affiliate links: find out how we are funded and why this helps us remain free to use.
There are tens of reasons never to leave a sultry, seductive city like Cuba's capital: the mesmerising mix of colonial and Art Deco architecture, the vivid and varied history, the up-and-coming food scene, catching strains of mournful jazz on the wave-based waterfront (the Malecón), a ride around the colourful streets in a battered Chevrolet or - quite simply - the people.
Public transport across the island is also typically bad, but improved bus connections have opened up a number of destinations to tourists, making for straightforward, fun and easy trips from Havana.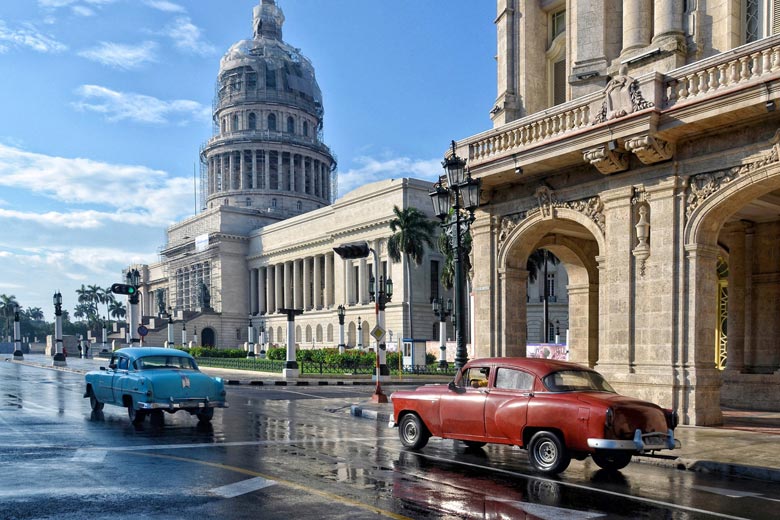 Easy bus trips from Havana that show new dimensions to Cuba
Cuba's train system is still (somehow) functioning, but very erratic. Buses run by state-owned Viazul are thus the most tourist-friendly way of getting about: they're air-conditioned (handy in Cuba's often sweltering climate), and have several fixed daily departures to most major cities.
Buses to all destinations of interest to travellers leave from the well-appointed Viazul Bus Station (cnr Calle 26 & Zoológico) in Nuevo Vedado. Limited English is spoken at the station, and separate tickets are required for luggage. A taxi here from central Havana costs approximately CUC$10.
Viñales
Driving time from Havana: 3 to 4 hours
Number of buses from Havana: 3 daily
Viñales is Cuba's quintessential countryside destination. The small tourism-savvy town is an amiable place where the local guajiros (rural farmers) proceed with their daily produce trading and livestock rearing in much the century-old way they always have, heedless of the visitors that flock to check out the stunning landscapes.
Precipitous, conical limestone hills rear up outside the centre above a gorgeous pastoral patchwork of tobacco fields where oxen still plough the rust-hued soil.
There is a great network of casas particulares (the Cuban form of bed and breakfasts), and the area boasts Cuba's best outdoor activities, including a number of hikes and the island's only climbing scene.
Matanzas
Driving time from Havana: 2.5 hours
Number of buses from Havana: 4 daily
A doable day trip from Havana, dignified but dilapidated Matanzas was once known as the 'Athens of Cuba' due to its high concentration of architectural gems, and was a centre of culture to rival the capital.
The good times are now returning, as plazas get spruced up and the beautiful old buildings get repaired. A lovingly restored concert hall and theatre spearhead a cultural scene that can also claim to have spawned two major musical styles: rumba and danzón.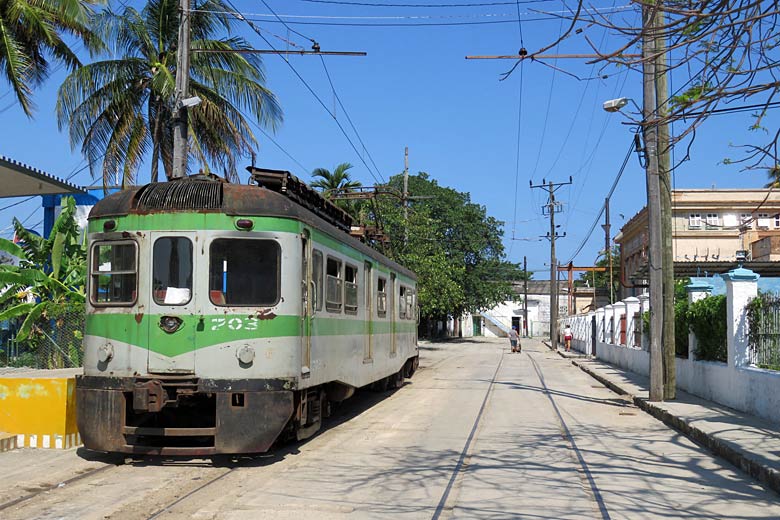 It's worth the climb up to the Iglesia de Monserrate church for some sensational city views, rimmed by the sea. Even better, Matanzas can be approached via the decrepit but delightful old Hershey sugar train from Havana's Casablanca train station - undeniably one of Latin America's classic rail rides.
Varadero
Driving time from Havana: 3.5 hours
Number of buses from Havana: 4 daily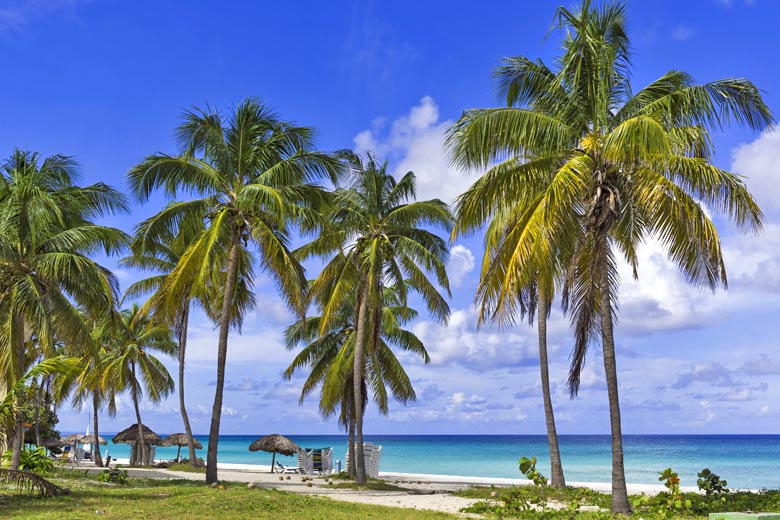 Varadero does little to hide its status as Cuba's (and one of the Caribbean's) biggest resort. An hour beyond the city of Matanzas and in the same province, it seems a world away.
This is not the real Cuba, sequestered away as it is on a sandy peninsula almost exclusively consisting of accommodation and entertainment for tourists.
But the beaches are gorgeous, the mega-resorts often sumptuous, the water sports fantastic, and the food scene better than anywhere else in the country bar Havana.
Santa Clara
Driving time from Havana: 4.5 hours
Number of buses from Havana: 5 daily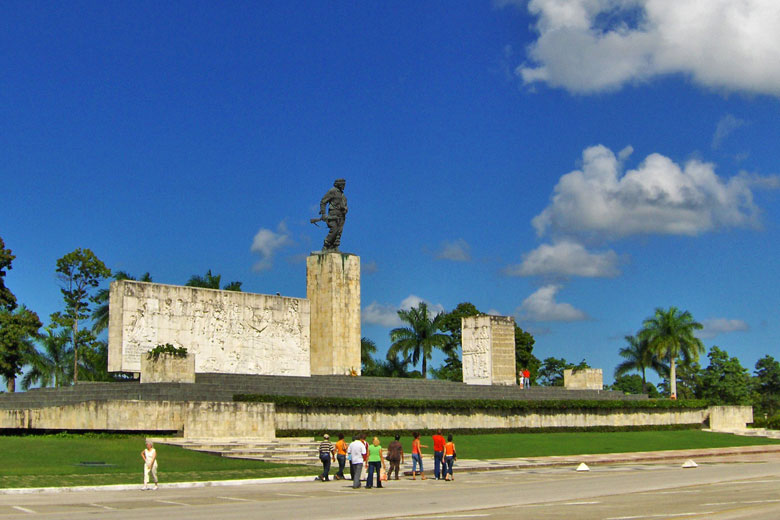 Santa Clara is stamped through like a stick of rock with the word 'revolution', having been the first place to be liberated from the dictator Batista's forces in December 1958.
Che Guevara, who was in charge of the victorious troops that day, will forever be associated with this, the thriving capital of Villa Clara Province - in fact Cubans even call it 'Ciudad de Che' (Che city).
There is the colossal Che statue just outside town to see, plus the train that rebel forces successfully captured to precipitate the death knell for the Batista regime.
Trinidad
Driving time from Havana: 5.5 hours
Number of buses from Havana: 3 daily
The beguiling colonial city to out-beguile all Cuba's other beguiling colonial cities, the Unesco World Heritage Site of Trinidad dazzles with its palatial mansions, picturesque churches and diverting museums.
As if that were not enough, nearby is one of Cuba's best south coast beaches, Playa Ancón, and the glinting green peaks of the Topes de Collantes, part of the island's second-biggest mountain range the Sierra del Escambray - where superb hiking awaits.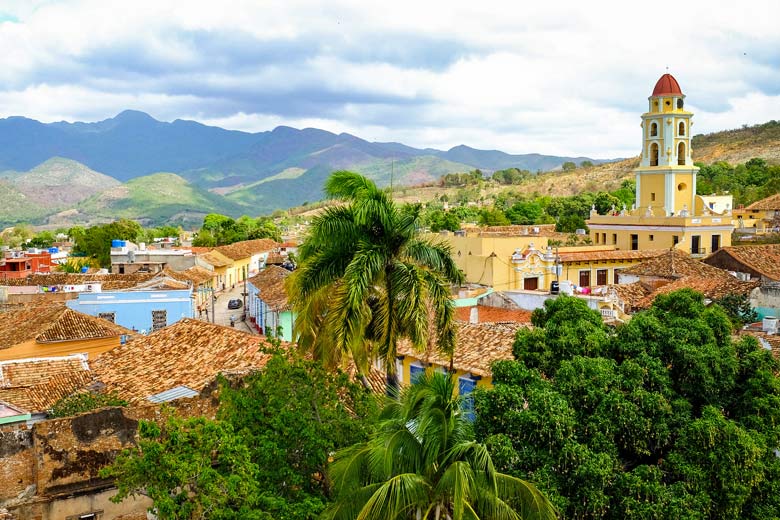 Most foreign visitors come to Cuba from December through to March to escape the winter cold in Europe and North America. Like Havana (and indeed much of the island) the climate in Matanzas, Varadero, Santa Clara and Trinidad is hot and humid - shorts, t-shirts and in all cases swimming costumes are necessary.
In hilly, chillier Viñales, a long-sleeved top is additionally a good idea for night-time.
These easy trips from Havana are all within five hours' travel time from the city centre and acquaint you with much of the island's most magical scenery, not to mention some of its most important cities.
Havana has a lot to offer. But getting out and seeing some of the island beyond showcases Cuba in some memorable ways.
Fancy trying these east trips from Havana for yourself? First you need to get there: don't miss the latest offers from TUI and First Choice.
You can also browse our complete collection of deals on flights, holidays, hotels and more in our travel discounts section.
More about Cuba
Cuba by month
Jan Feb Mar Apr May Jun Jul Aug Sep Oct Nov Dec
Explore holidays in the sun for less
Be inspired
Get your weekly fix of holiday inspiration from some of the world's best travel writers plus save on your next trip with the latest exclusive offers
We promise not to share your details
Related posts