8 activities in Tobago you simply have to try
*affiliate links: find out how we are funded and why this helps us remain free to use.
The United Nations' World Happiness Report has consistently ranked Tobago the happiest country in the entire Caribbean - and with so many palm-fringed paradise nations in the running, it's surely up against some stiff competition.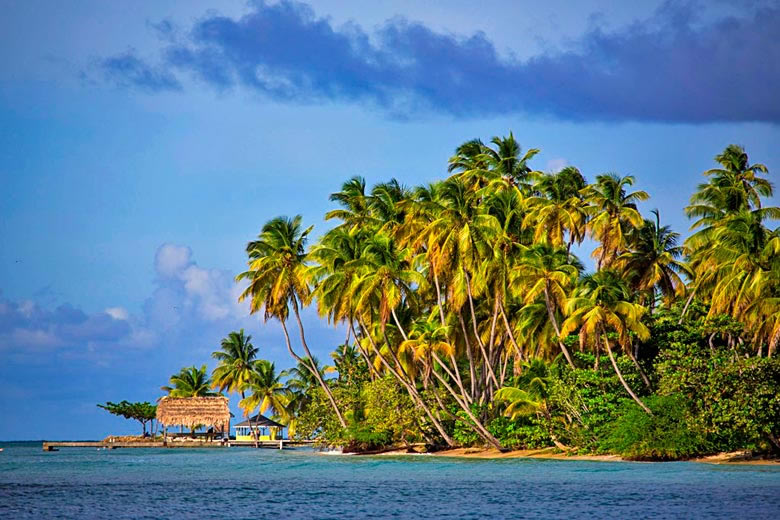 If you're planning a holiday to the land where they've made chilling out the official national pastime (and named it 'liming') there's little doubt that your own happiness levels are set to skyrocket.
As well as all the sunbathing and swimming, there's adventure to be had on Trinidad's slightly sleepier sister isle. Keep reading for more reasons to visit the island, with our pick of eight unusual activities in Tobago.
1. Swim in Nylon Pool
Of course, the idea of holidaying on any Caribbean island conjures up images of dipping in idyllic blue waters, but only here in Tobago can you recline in a beautiful shallow hot bath right in the middle of the sea.
Christened the 'Nylon Pool' by a honeymooning Princess Margaret back in the sixties thanks to its sparkling blue water (which she deemed to be as clear as her brand new nylons), this celebrated natural sandbar creates a pretty place for swimmers to relax.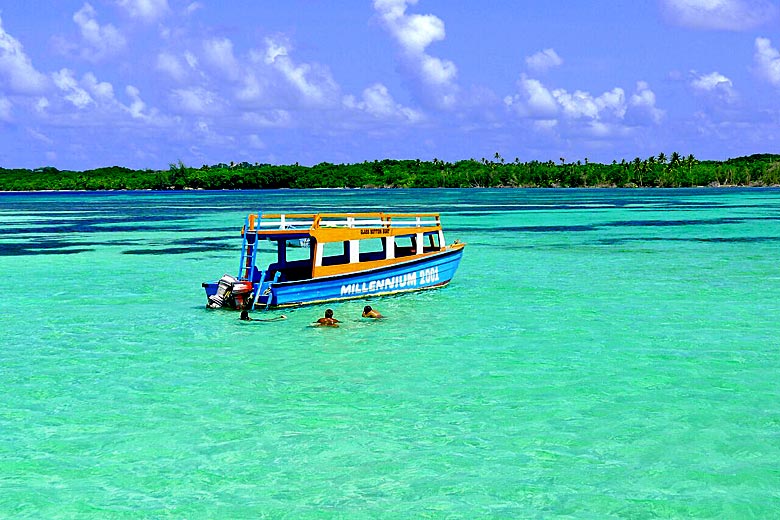 Snorkelers checking out undersea activities in Tobago also head to the reef here, making it a major draw for tourists to the island. It doesn't hurt that the warm waters are rumoured to wash a decade off your looks and leave you feeling rejuvenated.
When to try this activity in Tobago: the Nylon Pool can be enjoyed all year round, though Tobago's peak season is between January and May when the weather in Tobago is at its best.
2. You should cocoa
One of the reasons for Tobago's pristine and unspoiled beauty to this very day is the island's history as a producer of sugar, coconut and, of course, cocoa, which prevented tourism becoming the island's major money-spinner until relatively recent times.
A tasty activity in Tobago is a trip to the Tobago Cocoa Estate; now run as a heritage park, you'll be guided through the history of local chocolate cultivation, as well as learning how coffee, and other fruits and vegetables, are grown on the island.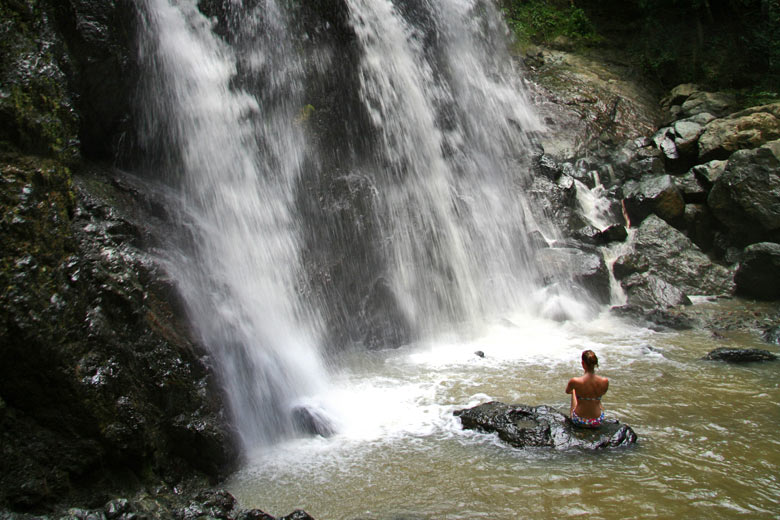 Visitors can then take a 15-minute hike to the Argyle Waterfall where you can swim or simply take in the amazing view, before enjoying the rum and chocolate tasting which rounds off this sweet day out.
When to try this activity in Tobago: the estate is open from May to November for tours and tastings.
3. Go fishing for wahoo
Deep sea fishing is the name of the game if you want your Tobago seafaring pursuits to end with a meal of marlin or a self-caught Bake & Shark (a traditional fast food dish).
Game fish like blue marlin, white marlin, swordfish, and the wonderfully-named wahoo fish are abundant in Tobago's waters, particularly if you plan to visit in November when catching them is said to be as easy as shooting fish in a barrel.
When to try this activity in Tobago: Fish anytime from October to June and the catch of the day can be reeled in by your own fair hand.
4. Tackle the rugby tournament
For such a tiny island (it's smaller than Malta, and about half the size of England's Salisbury Plain), the number of sporting activities in Tobago which involve international standard action is surprisingly high.
As a Commonwealth country it's no surprise that rugby plays a big part, with the Tobago International Rugby 7s Tournament, sponsored by Carib Beer - so you can enjoy some fun on and off the field with some sporting action island style.
The festive timing means accompanying match celebrations will involve carol singing and other traditional Christmas treats, like serving up sorrel, a crimson-coloured soft drink made from the local flower, and pastels - spicy meat filled corn patties.
When to try this activity in Tobago: the Tobago International Rugby 7s Tournament takes place in the second week of December.
5. Spend a day at the (goat) races
A day at the races may be a classic British pastime but visitors on the lookout for unusual activities in Tobago can experience one with a twist: the goat races, which originated in Buccoo in 1925 still take place every year on the island.
This long-standing Tobago tradition pulls in thousands of spectators from around the world, while the goats and jockeys alike train for months to build up the strength, stamina, and speed needed for the event.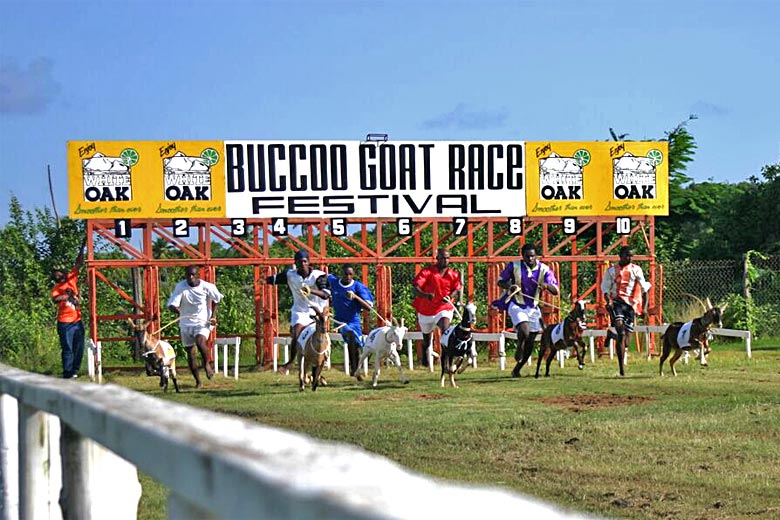 When to try this activity in Tobago: Easter Tuesday is the official 'Goat Races Day' in Tobago but you can track down more of these races regularly during celebrations like the Tobago Heritage Festival and at major sporting events.
6. Save a sea turtle
Turtle watching is one of the most unforgettable tourist activities in Tobago, and while endangered marine turtles can be found on many of the islands in the Caribbean Sea, Tobago is home to around 80% of the region's Hawksbill and Green Turtle population as well as to five out of seven of the turtle species on this planet.
Tobago is also unique in offering wildlife fans the opportunity to interact with its native sea turtles purely on a voluntary basis.
Many destinations including neighbouring Trinidad charge for working alongside these majestic creatures but the Tobago charity SOS gives you the chance to spend a memorable holiday in Tobago by volunteering - or to sponsor or adopt a turtle while you're on holiday on the island.
When to try this activity in Tobago: turtles nest in the region from January to September but you can donate, volunteer or adopt a turtle at any time of year by contacting the charity.
7. Catch up with the carnival
It's been said that in Trinidad & Tobago, there are only two seasons; carnival and planning for carnival. That's because Trinidad's world famous carnival pulls in thousands of revellers every year who come to attend this colourful cultural spectacle - the largest event of its kind in the Caribbean.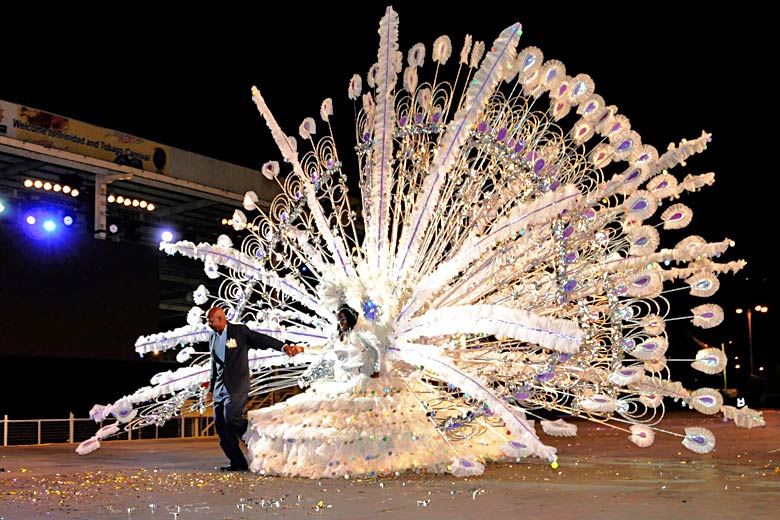 Tobago has it's own simultaneous carnival celebrations in Scarborough,which are perfect for those looking for a taste of the Trinidad original without the commitment of a two-day-long, no holds barred shindig.
And as many weary Trinidad carnival-goers head to Tobago for a much needed post-party wind-down, there's a third all-important season to add to the list on Tobago: recovering from carnival.
When to try this activity in Tobago: Trinidad & Tobago carnival dates are officially two days in February or March each year, and are set well in advance - currently up to 2026.
8. Jazz it up
Even the most avid Jazz fan may not realise they can combine their love of the laid-back musical genre with some time in a fittingly smooth setting, with the Tobago Jazz Experience, an annual nine-day festival native to the island.
From the legend that is John Legend to other musical masters like Michael Jackson, Jennifer Hudson, Lauren Hill and Erykah Badu, the headliners at the island's biggest musical event have wowed audiences for years just as much as the beautiful backdrop of Tobago's idyllic coastline.
If you're looking for activities in Tobago that are truly unforgettable, then timing your holiday with a vocal voyage is the way to go.
When to try this activity in Tobago: the Tobago Jazz Experience is held each April, typically around the middle of the month.
The warm, tropical climate of Tobago, with the average daytime temperature sitting at around 30°C all year, means there's never really a bad time to visit - check out our 'when to go' guide and see the latest forecast for weather conditions now.
More about Tobago
Jan Feb Mar Apr May Jun Jul Aug Sep Oct Nov Dec
Explore holidays in the sun for less
Be inspired
Get your weekly fix of holiday inspiration from some of the world's best travel writers plus save on your next trip with the latest exclusive offers
We promise not to share your details
Related posts