IHG weather guide 2024/2025: Top destinations
*affiliate links: find out how we are funded and why this helps us remain free to use.
Looking for a break but can't decide where or when to go? Try the IHG hotel weather tool below for destination inspiration. Choose your preferred weather and filter destinations by region and/or one of the IHG hotel brands including Holiday Inn, Crowne Plaza and InterContinental Hotels. You can also find out more about some of IHG's most popular short and long haul destinations if you're struggling to decide where to go.
IHG hotel finder
Top short haul IHG destinations
IHG has hundreds of hotels spread throughout Europe's most beloved urban centres, with options for every budget and occasion. While summer is an easy sell, with people ready and willing to explore these eclectic cities under warming rays on long sunny days, winter can be just as appealing, especially as many hotels have special offers tempting city breakers during these cooler months. Check out some for the most popular destinations below, and see when to go for great weather in 2024/2025.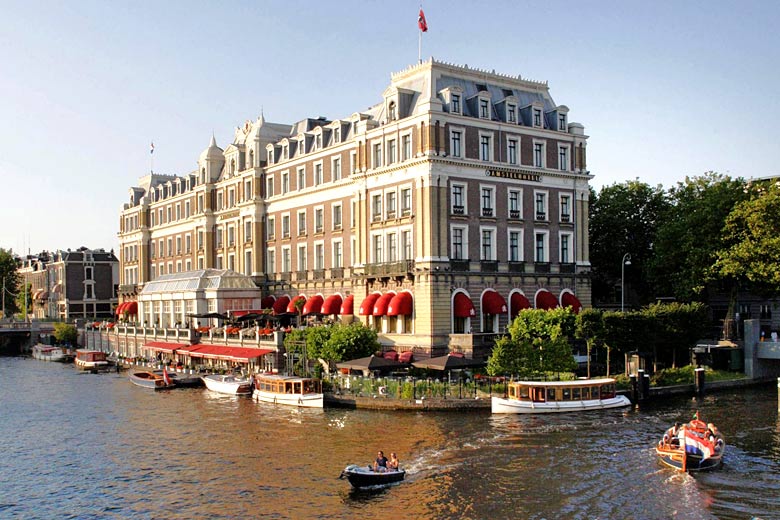 Amsterdam, Netherlands
Best time to go to Amsterdam: July & August
Ever popular Amsterdam makes for a wonderful city break escape all year round. In summer, go for long, lazy days with plenty of sunshine and the chance to kick back on a canal boat, glass of fizz in hand, or hop on a bike and cycle through Vondelpark before checking out the vintage shops and cafes of the boho De Pijp neighbourhood. In winter, make for the many museums and art galleries, be it the renowned Rijksmuseum or the Van Gogh Museum, or get sampling at The Heineken Experience - of course, stroopwafel (wafer and caramel biscuits) taste good at any time of year.
You're spoilt for choice when deciding where to stay with IHG in the effortlessly cool Dutch capital. From the impressive riverside InterContinental Amstel Amsterdam* to the centrally-located, super stylish Kimpton De Witt Amsterdam*, plus various options close to Schipol Airport including the Holiday Inn Express Amsterdam*, the city is your IHG-oyster!
Search IHG hotels in Amsterdam >>

Barcelona, Spain
Best time to go to Barcelona: July
Barcelona is blessed with a little bit of everything: from cultural highlights and acclaimed museums to natural attractions like Sant Sebastia Beach, you won't run short of things to do in this beloved destination. Taste fresh tapas in La Boqueria market, sip on sangria in the Plaça Reial, step inside Gaudi's magnificent (if incomplete) Sagrada Familia, and be dazzled by the colourful mosaics of Gaudi's Park Güell.
IHG has six properties in and around buzzing Barca. Central options include the chic boutique Hotel Indigo Barcelona*, while the Crowne Plaza Barcelona - Fira Centre* is a sophisticated residence with all the facilities you could wish for, especially if you're on a business trip. Further afield, there are three Holiday Inn Express hotels, each within easy access of the city's central sights and attractions.
Search IHG hotels in Barcelona >>

Berlin, Germany
Best time to go to Berlin: June
Whether you're going for the history, the culture or simply to get a feel for the city's edgy, arty side, Berlin has loads to offer visitors. It's crammed with important museums and landmarks, such as the Brandenburg Gate and Memorial to the Murdered Jews of Europe. Head for the DDR Museum for a flavour of divided Germany, or get up close and personal with remnants of the Berlin Wall and Checkpoint Charlie. For something a little more modern, take in the view from the Berliner Fernsehturm tower, or pop by the German Museum of Technology to get your fill of creative innovations over the centuries.
There are no less than 14 IHG properties in the uber cool German capital. While the InterContinental Berlin* and Crowne Plaza Berlin - Potsdamer Platz* both offer high levels of luxury close to the heart of the action, the recently opened Holiday Express Berlin - Alexanderplatz* is a contemporary place to stay with all the mod-cons you could wish for.
Search IHG hotels in Berlin >>

Istanbul, Turkey
Best time to go to Istanbul: June, July & August
When it comes to romance, Istanbul wins hands down. Its colourful history has created a vibrant city, Eurasian in character, split across the mighty Bosphorus. There's something for everyone here including incredible architecture (step inside the Blue Mosque), fascinating sites full of historic intrigue (visit Hagia Sophia, Topkapi Palace, and the Basilica Cistern, among others), contemporary art (found at Istanbul Modern), and continent-spanning views (from the top of the iconic Galata Tower). Have a night out in the bars of Sisli, while the Süleymaniye Hamam is the only place to try a traditional Turkish bath for two.
With 15 properties peppered around Istanbul you're sure to find the perfect place to stay with IHG. The Holiday Inn Istanbul - Old City Blue Mosque is near the heart of the historic action while, on the northern side of the Golden Horne, you'll find the delightful InterContinental Istanbul*. Meanwhile, a hop, skip, and jump over the Bosphorus to the Asian side of the city is where the brand new Holiday Inn Istanbul - Tuzla Bay* has recently opened its doors.
Search IHG hotels in Istanbul >>

Lisbon, Portugal
Best time to go to Lisbon: June, July & August
Beautiful Lisbon, with its terracotta-topped houses, cobbled, hilly streets, and signature yellow and white trams, is a real winner if you're after a long weekend away. Go for the sights (including the all encompassing Gulbenkian complex, intricate Belém Tower, and hipster LX Factory with Sunday flea market, among others), stay for the warm welcome and terrific egg tarts at Pasteis de Belém.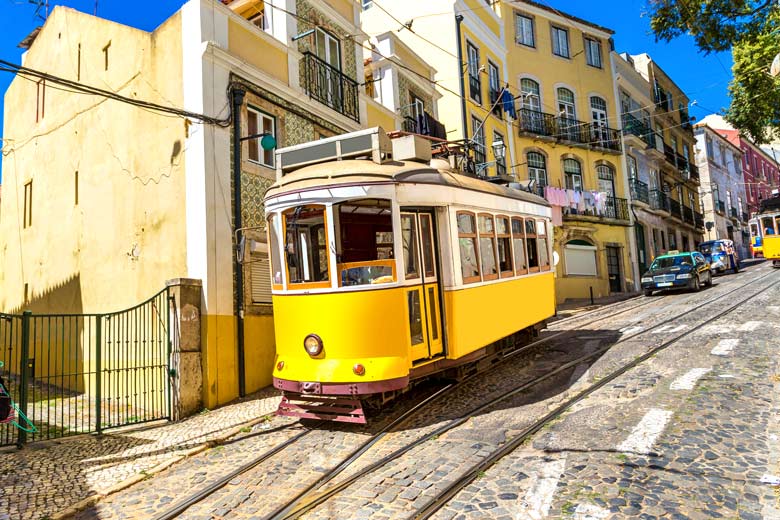 Given its location, tucked in from the eastern edge of the Atlantic, Lisbon offers visitors both bustling downtown and laidback seaside, something IHG has capitalised on with its various hotel locations. From the bright and airy Holiday Inn Express Lisbon* smack in the city centre, to the luxuries of the coastal InterContinental Estoril*, around 14 miles from the centre, and the handily placed Holiday Inn Express Lisbon AIrport*, there's a room for every interest in Lisbon with IHG.
Search IHG hotels in Lisbon >>

London, UK
Best time to go to London: June
London is a true year round destination with something to offer visitors from January to December. While you don't come for the weather, summer days can be warm and beautifully sunny. As well as the four UNESCO attractions, countless museums, indy galleries, Royal Parks, award winning restaurants, West End shows, and an unrivalled pub scene, London hums with activity, which it what makes it so very special - one weekend simply isn't enough.
As one of the largest cities in Europe, it's not surprising that IHG has many accommodation options for people to choose from. In fact, there are more than 90 hotels in and around London, with something to suit every budget and need, whether you're visiting for work or play. The InterContinental London Park Lane* and quirky Hotel Indigo London - 1 Leicester Square* are wonderfully central, while the self catering Staybridge Suites London - Stratford City* offers easy access to the East End, and Crowne Plaza London - Heathrow* is excellent for jet-setting business travellers.
Search IHG hotels in London >>

Madrid, Spain
Best time to go to Madrid: June & August
Madrid is increasingly popular thanks to people's willingness to explore more Spanish destinations away from the coast. This dramatic and beautiful city is full of history and cultural sights as well countless open green spaces, ideal for strolling on long, hot summer evenings. Highlights include Museo del Prado museum, home to classics by European painters such as Rubens and Goya, the Royal Palace of Madrid, and the landscaped gardens of Buen Retiro Park. For something a little different book a segway tour of the city, or visit in spring to see the city's cherry blossom in full bloom.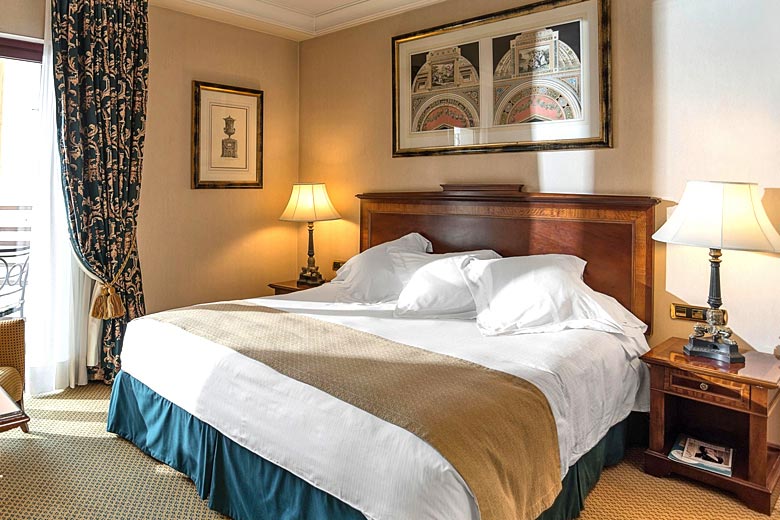 IHG has more than 10 hotels dotted in and close to Madrid. There's something for every budget, be it flash and well situated or more affordable and striped back. While there are a number of great value Holiday Inn Express hotels, there's also the delectable Hotel Indigo Madrid - Gran Via* with its rooftop pool, opulent InterContinental Madrid*, while the Crowne Plaza Madrid Airport* is a great place to stay if you're on the go.
Search IHG hotels in Madrid >>

Munich, Germany
Best time to go to Munich: July
Known for its eclectic historic architecture, variety of museums, and lively beer halls, the Bavarian capital of Munich in southern Germany attracts everyone from busy business travellers to weekend-breakers. This scenic city has loads to entertain: eyeball the ornate Neus Rathaus (town hall), visit the Nymphenburg Palace, swat up on motor history at the BMW Museum and, of course, visit in autumn for Oktoberfest.
IHG has 10 hotels from the Holiday Inn family in the vicinity of Munich, one of which - Holiday Inn Express Munich Airport* - is close to the city's international travel hub. The contemporary and colourful Holiday Inn Munich - City Centre* is the most centrally located, while the Holiday Inn Express Munich - City East* is a new addition, having only recently opened.
Search IHG hotels in Munich >>

Paris, France
Best time to go to Paris: July
Paris is one of those cities where you can wander, mile after mile, absorbing all of the architecture, cafés, and crêpe stalls while making the most of innumerable Instagram-worthy sights. Whether you visit every museum (unlikely on a weekend trip!) or sit back and enjoy the vibe, it has so much to give curious visitors. Of course, Le Louvre, Notre Dame, and the Eiffel Tower are big hitters while the Catacombs of Paris make for a creepy alternative. Take a cruise on the River Seine, head to Ladurée for some of the city's finest macaroons, and mooch around Montmartre for vintage bohemian feels.
With more than 20 hotels in Paris, IHG guarantees plenty of choice when deciding where to stay in the French capital. From the Holiday Inn Paris - Notre Dame*, you can easily walk to many of the city's main sights or enjoy the view from the rooftop bar with a cocktail in hand. Then there's the classic Crowne Plaza Paris - Republique* with its smart bedrooms and more traditional glamour, while travellers will find no less than three options close to Charles De Gaulle Airport.
Rome, Italy
Best time to go to Rome: June
Ah, Roma! From ancient monuments such as The Forum, Castel Sant'Angelo, Pantheon, and Colosseum to sacred sites within the Vatican City, Rome is a treasure trove of historical and cultural attractions. Throw in the plethora of museums, designer shops, trattorias, piazzas, fountains, and groomed gardens - such as Villa Borghese - and your itinerary will soon be bursting at the seams. For an Aperol spritz with a view, find a seat in the popular Piazza della Rotonda or hop on the tram to the Pigneto neighbourhood for fresh, unfussy pasta in a friendly, laid back environment.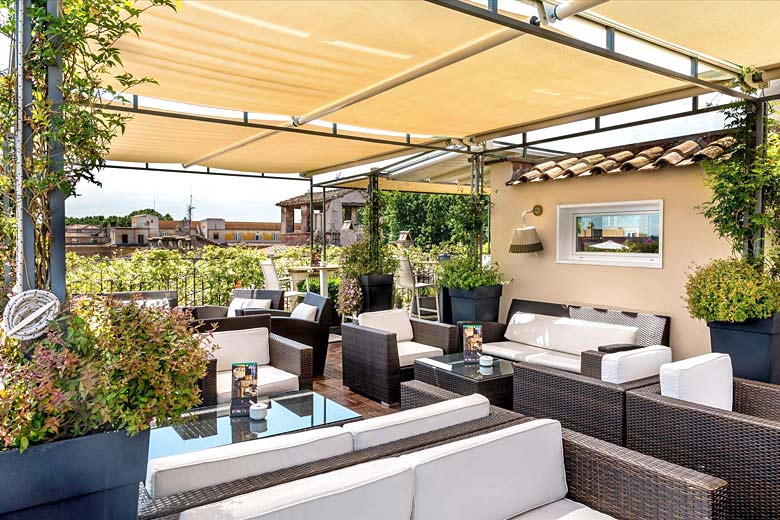 IHG has six select properties for travellers to Rome. Splurge on a stay at the rustic Hotel Indigo Rome - St. George* or book the spacious Crowne Plaza Rome - St. Peter's* with its expansive garden and outdoor pool. Further out, you'll find the pretty Holiday Inn Rome - Eur Parco Dei Medici* - a quaint hotel with a beautiful pool and al fresco dining to boot.
Top long haul IHG destinations
With hotels and resorts in the world's most desirable locations, you'll easily find an IHG property with your name on it, whichever far flung corner of the globe you're visiting. Be it a family holiday or a hectic work trip, IHG will have the perfect place for you. Check out some of IHG's most popular long haul destinations and see when is a good time to visit for great weather in 2024/2025.
New York, USA
Best time to go to New York: June, July & August
There are so many ways to take a bite of the Big Apple: whether you're walking the High Line, hitting the shops of Manhattan, gazing at future classics in the Museum of Modern Art (MoMA), eating the freshest pizza outside of Italy, learning at the Museum of the City of New York, or paying your respects at the National September 11 Memorial & Museum, you certainly won't be stuck for things to do. And the best bit? New York offers something different all year round, so you can be sure your visit will be well worth it, be it in the sunny days of summer, the snowy days of winter, or some time in between.
There are 70 IHG hotels, suites, and apartments located throughout New York City and further afield, ensuring you'll find the right place for you. The beautiful Kimpton Muse Hotel* is incredibly central, while the refined InterContinental New York Times Square* takes centre stage among the Broadway shows and billboards. One of IHG's newest hotels, Holiday Inn Express Bronx NYC - Stadium Area*, is another option for those after a stylish stay.
Search IHG hotels in New York >>

Dubai, UAE
Best time to go to Dubai: November
The hot hub of Dubai is now a permanent fixture with both business travellers and holidaymakers. It's renowned for its reliably hot and sunny weather - although the summer months are simply too hot for enjoying the vast outdoors. Consider taking in the view from the 148th floor of the world's tallest building, the Burj Khalifa, book afternoon tea at the sail-shaped Burj Al Arab, kick back on Kite Beach, drop some serious bucks in the Dubai Mall, or go bird watching at Ras al Khor Wildlife Sanctuary. There's also an endless stream of theme and water parks to choose from, not to mention activities such as dune bashing, water skiing, and desert safaris.
You can take your pick from 15 IHG properties in Dubai, including the waterfront InterContinental Dubai Marina*, and the strategically placed Holiday Inn Bur Dubai - Embassy District*. The exquisite Crowne Plaza Dubai* is another top option when deciding where to stay in Dubai with IHG.
Bangkok, Thailand
Best time to go to Bangkok: January
It's hard to beat the buzz of Bangkok. The Thai capital is a truly exciting place to explore, whether you're nipping around on the Skyrail, popping in and out of temples such as grand Wat Pho, shopping till you drop in the Central World mall, or stuffing your face with tasty treats in Chinatown. For some welcome breathing space, make for Lumpini Park, complete with resident monitor lizards and boating lake, and don't miss Songkran celebrations for the new year if you visit April.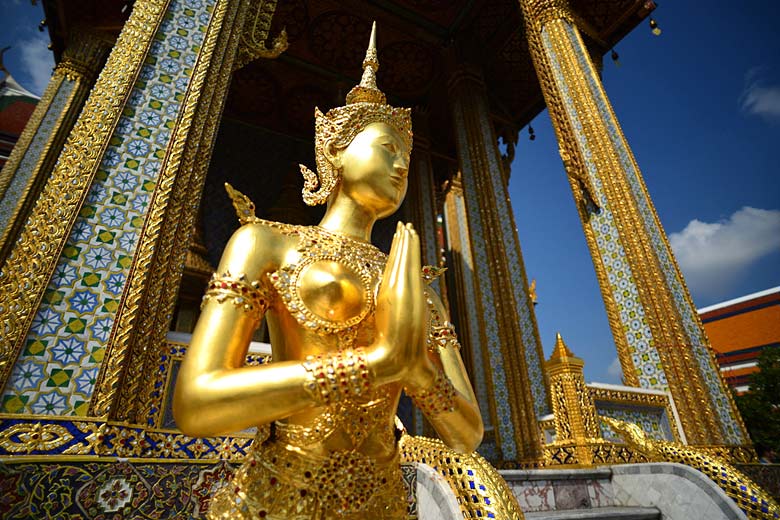 A great place to stay if you fancy lizard spotting is the Crowne Plaza Bangkok Lumpini Park*, while the oh-so-chic Hotel Indigo Bangkok Wireless Road* is excellently placed for easy access to the Skyrail. Then there's the Holiday Inn Express Bangkok Soi Soonvijai*, which is latest addition to IHG's Bangkok collection.
Search IHG hotels in Bangkok >>

Cancun, Mexico
Best time to go to Cancun: March
Mexico's Caribbean coast, home to the renowned resort of Cancun, is beach heaven for those after some sun, sea, sand, and surf. The weather is good virtually all year round, and there are so many ways in which you can enjoy this natural playground, from snorkelling off the island of Cozumel and diving at the Underwater Museum, to hiking on Isla Mujeres, and seeing the ancient Mayan ruins of Coba. Tulum is a favourite with laid back loungers, while both Xcaret Park and Xel-Ha Park promise fun for all ages.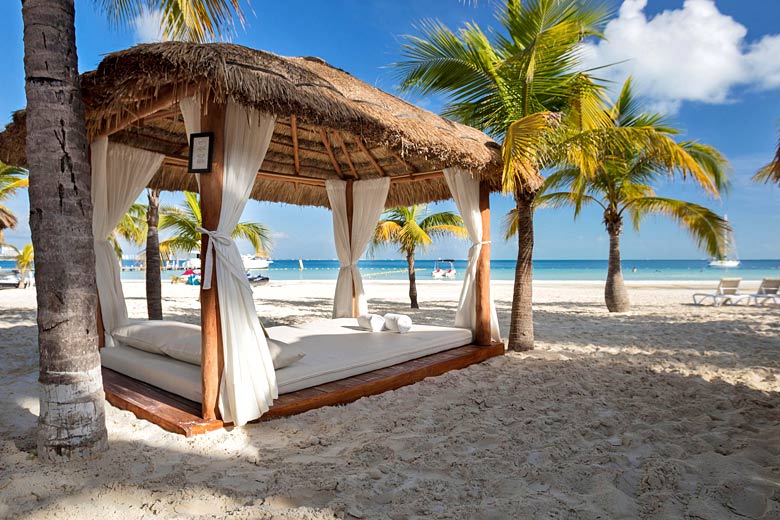 IHG has two accommodation options in Cancun: first up is the luxurious InterContinental Presidente Cancun Resort* with its glorious beach setting. Secondly, there's the great value Holiday Inn Cancun Arenas*.
Search IHG hotels in Cancun >>

Hong Kong
Best time to go to Hong Kong: July & August
From tiny temples to huge skyscrapers, Hong Kong is a thrilling destination for work and play. Start with a trip on the Star Ferry to get a feel for days gone by, while the Symphony of Lights is one of the best free performances anywhere. The somewhat surreal space of the Hong Kong Zoological and Botanic Gardens offers the perfect urban escape, and the view from the Peak Tower is one of the most familiar in the world. Try the terrace at SEVVA for a memorable sundowner.
IHG has a handful of well placed properties in Hong Kong, both on the island and the mainland. For a pool with a view, book your place at Hotel Indigo Hong Kong Island*, or opt for the suave Crowne Plaza Hong Kong Causeway Bay*. There's also the Holiday Inn Express Hong Kong SoHo*, which easily connects with every part of the city.
Search IHG hotels in Hong Kong >>

Orlando, USA
Best time to go to Orlando: March & April
America's leading city-cum-playground is a wealth of activities for all ages. Theme, water, and wildlife parks rub shoulders with museums such as the Orlando Science Centre, Dali Museum, and Titanic: The Artifact Exhibition. You'll also find a tempting array of restaurants serving everything from hearty US-favourites to gourmet French cuisine. Of course, most people visit Orlando for unfettered fun at the likes of Universal Studios, Walt Disney World Resort and Legoland, all so easy to get to from the UK.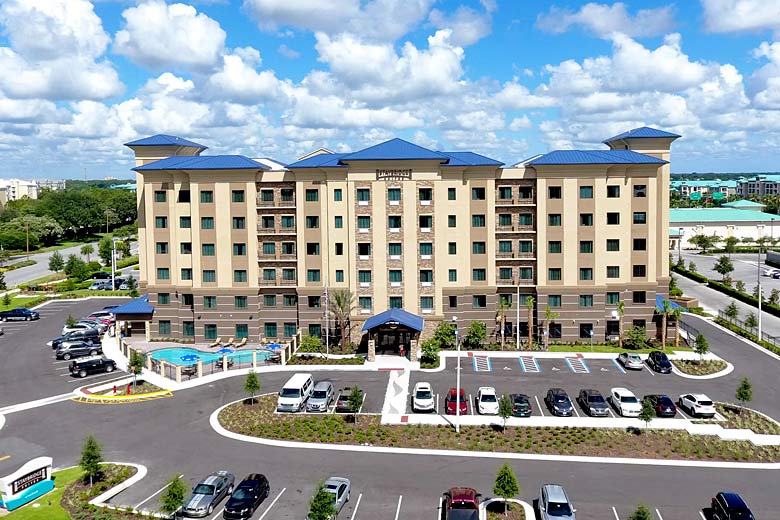 IHG ensures you stay close to the action with a wide variety of hotels and apartments in Orlando. From the central Crowne Plaza Orlando-Downtown* to hotels at some of the major theme parks, you are well catered for in Orlando. Two new additions include Holiday Inn Express & Suites Orlando at Seaworld* and Staybridge Suites Orlando at SeaWorld*, plus other properties can be found close to Universal and Disney parks as well.
Search IHG hotels in Orlando >>

Singapore
Best time to go to Singapore: February
The metropolis of Singapore is at once a vital business centre, diverse cultural attraction, and where more than five and a half million people call home. The Gardens by the Bay is no doubt instantly recognisable, and by far one of the city's most popular attractions. Sentosa Island offers coastal respite, while the ArtScience Museum is sure to impress. Pull up a seat and sample tasty street food at one of the city's many hawker centres or splash out on a cocktail at the historic Fullerton Hotel. For an evening to remember, skip the night market and make for Singapore Zoo, where an award winning night safari awaits.
Singapore attracts a huge mix of people, and IHG is there to meet the various demands of these different travellers. From the glamorous InterContinental Singapore*, to the hip Hotel Indigo Singapore Katong*, and handy Crowne Plaza Changi Airport*, there's a hotel for every budget and need.
Search IHG hotels in Singapore >>

Sydney, Australia
Best time to go to Sydney: October, November & December
Australia's capital of cool is a big draw for those visiting the land down under, where beach and city mingle perfectly to create one of the most cosmopolitan centres on earth. Major highlights include tackling the Sydney Harbour Bridge Climb, and treading the steps at the Sydney Opera House - even better, check out the listings and catch a performance! Art lovers will want to seek out the Museum of Contemporary Art (MCA), while outdoor fans should head to the iconic Bondi Icebergs Pool.
There are 11 IHG properties for those visiting Sydney to choose from. The Holiday Inn Old Sydney* is a reliable central option, while the Crowne Plaza Coogee Beach-Sydney* is a wonderful seafront abode, and the InterContinental Sydney* adds that extra dash of elegance for luxury travellers.
Search IHG hotels in Sydney >>

Tokyo, Japan
Best time to go to Tokyo: May
The bright neon lights of Tokyo never fail to impress visitors, and any trip to the Japanese capital is well rewarded with curious sights at every turn. The Senso-ji temple is one of the most revered, being the city's oldest, and certainly worth adding to any 'to do' list. In stark contrast, the more contemporary Tokyo Skytree surges upwards, offering the brave thrilling views from its various platforms. Guided foodie tours offer interesting insights into the country's cuisine - you could even book a cooking class to ensure you take a little bit of Tokyo home with you.
When it comes to Tokyo, it's the InterContinental show! There are three impeccable hotels within the core of the city, including the InterContinental Tokyo Bay* and InterContinental Ana Tokyo*, while the fourth, InterContinental Yokohama Grand*, sits some 17 miles from the centre close to Tokyo Bay.
Buenos Aires, Argentina
Best time to go to Buenos Aires: January & February
The vibey city of Buenos Aires showcases some of Argentina's very best food (meat, anyone?), wine (mine's a Malbec), history, and culture. For a dose of the art scene, visit the Museo de Arte Moderno de Buenos Aires (Mamba), while the Espacio Memoria y Derechos Humanos (Remembrance and Human Rights Centre) is a poignant reminder of the country's recent dark past. The relatively new Centro Cultural Kirchner (CCK) pays homage to all things entertainment, with loads of free to join or enjoy classes and performances, such a tango dancing, or head to one of the city's mega football matches at Bombonera Stadium.
IHG has two central hotels in Buenos Aires - the decadent InterContinental Buenos Aires* and the state-of-the-art Holiday Inn Express Puerto Madero*, and a third, the Holiday Inn Buenos Aires Ezeiza Airport*, which is conveniently located close to the international airport.
Search IHG hotels in Buenos Aires >>

We have highlighted a mere handful of short and long haul destinations where you can find IHG properties, however, there are many more worldwide. Use our bespoke IHG weather tool to search for properties with the perfect conditions for you, and don't forget to check out the very latest IHG deals and sale offers for 2024/2025 before booking to see if there's a saving waiting for you.
Be inspired
Get your weekly fix of holiday inspiration from some of the world's best travel writers plus save on your next trip with the latest exclusive offers
We promise not to share your details
Explore holidays in the sun for less