Top short & long haul holiday destinations with BA holiday finder
British Airways sure does like to spoil its passengers. With more than 200 destinations around the globe to choose from, how will you ever decide where to go next? From exciting city escapes to relaxing beach breaks, there's a BA holiday for every interest, budget, and preferred type of weather.
BA holiday finder
In this dedicated weather guide to BA destinations, we'll show you what the weather is like in the most popular long and short haul hotspots to help you decide when and where to go in 2019.
You'll also be able to use our BA holiday finder to see the latest great value deals to get you there for less.
British Airways - top long haul destinations
If you're planning a far flung adventure in 2019, whether you're thinking of a city break in Hong Kong, or some downtime on the beach in the Caribbean, we can show you when to go for the ultimate conditions to make your trip a real hit.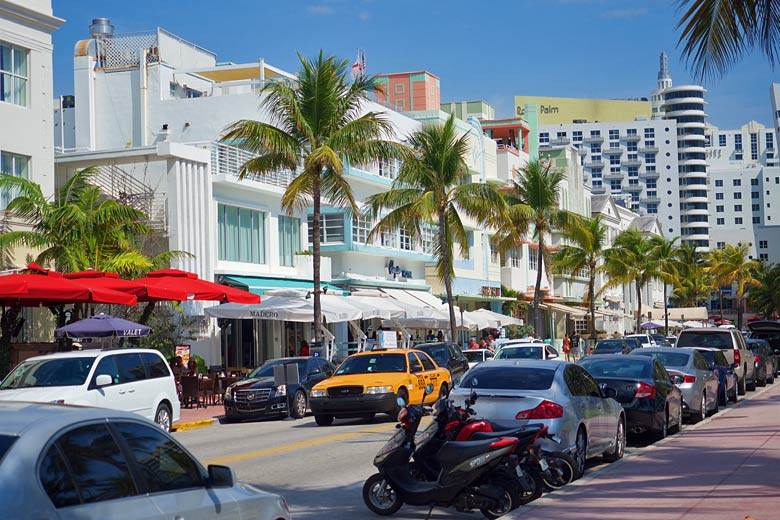 USA
Ah, America. One vast, open country where the weather varies greatly from east to west, north to south. BA hosts holidays to destinations across the land, from New York* to San Francisco*, Chicago* to Nashville* (from London Heathrow as of May 2018).
There's also a new direct route to Las Vegas* from London Gatwick launching in March 2018. The world is truly your oyster when it comes to book a BA holiday in the USA.
Weather-wise, it's hard to make sweeping statements given the country's size. There are however, some general rules to consider: Florida is one seriously sunny state*, while over in southern Calfornia, be it LA* or San Diego*, it's also sunny and warm but the sea temperatures suffer on this Pacific coastline.
In the north and northeast, summers and warm and sunny, while winters are typically cold and snowy, ensuring you find the film-worthy Christmas getaway you've been dreaming of.
Back to long haul destinations
Caribbean
British Airways covers swathes of the Caribbean when it comes to holidays; choose from destinations including Antigua*, Barbados*, Grenada*, Jamaica*, and St Lucia* among others.
Deciding where to go from this list of top idyllic islands can be tricky, so hopefully our holiday finder will help narrow down your search.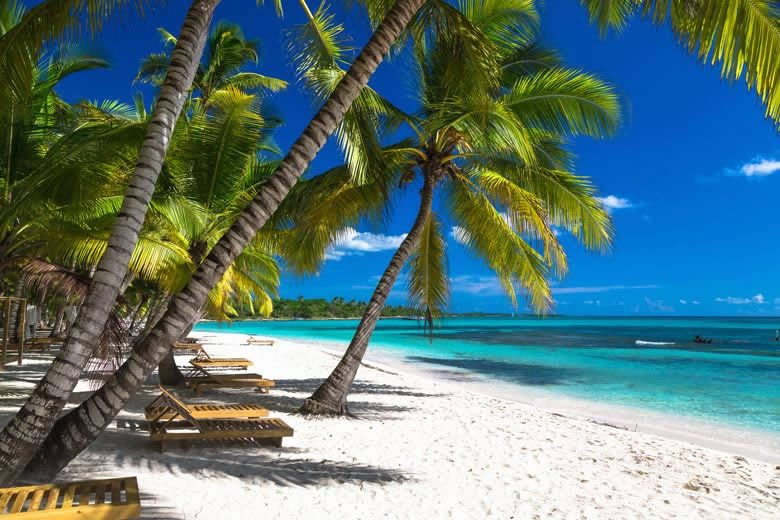 The weather across the Caribbean is fairly uniform. The winter months from December to May are dry and sunny while the warmer summer months are more humid with rain at times.
Rainfall is always higher at elevation especially on the northern and eastern slopes of mountains as the Caribbean lies in the path of the northeast trade winds. June is generally the cloudiest month but even at this time places are mostly sunny, so don't be put off by the mention of wet season.
Tropical storms and even hurricanes can pass through the Caribbean from June to November but the chances of encountering one is probably lower than you might think. (see our tropical storms guide for more information).
You can use our holiday finder to compare destinations and come to a decision about where to go before choosing from the latest BA offers.
Back to long haul destinations
UAE
British Airways offers breaks to Abu Dhabi* and Dubai* in the UAE. Both destinations have pretty similar weather: you'll find warm sea temperatures all year round, plenty of sunshine whatever time you go, and there's hardly any chance of seeing rainfall.
Summers are exceptionally hot (and humid), with daily highs often exceeding 40°C. This is why many people choose to holiday in the UAE from autumn until the end of spring, when temperatures are more manageable and there's still loads of sunshine.
Back to long haul destinations
Thailand
You can book beach and city breaks with British Airways to resorts across Koh Samui*, Phuket*, Hua Hin*, Pattaya*, as well as the mountainous city of Chiang Mai* and bustling capital of Bangkok*. Like the Caribbean, Thailand has a dry season that runs from November to April with high temperatures and plenty of sunshine that make it popular for winter sun lovers.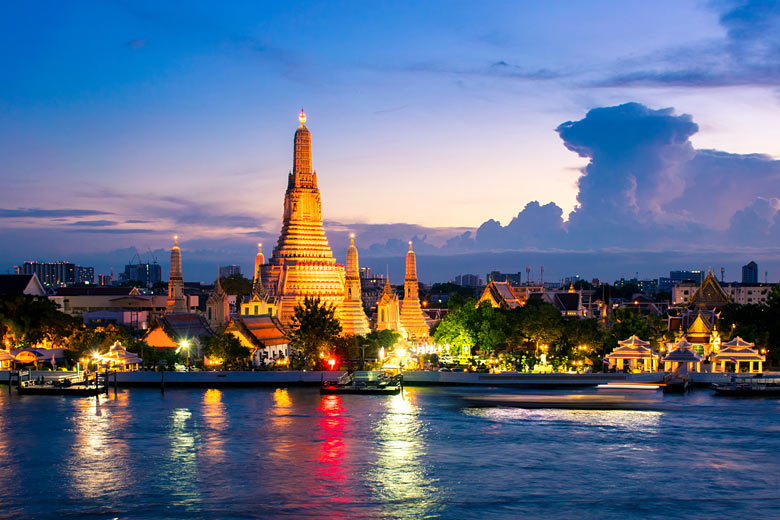 From late March onwards it becomes oppressively hot and humid, which continues through the following wet season, although there is still plenty of sunshine. If you want to book a break to Thailand, don't forget to use the BA holiday finder for the latest deals.
Back to long haul destinations
Maldives
The magnificent Maldives* is a wonderful beach holiday destination, and BA has many great deals on luxurious escapes to this nation in the Indian Ocean. The weather is hot and sunny with warm sea water ideal for swimming all year round.
While rain may affect some of your holiday between May and December, don't be put off visiting at this time. For the finest sunshine and driest days however, February is especially good weather-wise.
Back to long haul destinations
Indonesia
If there was an award for consistent weather all year round, Bali in Indonesia would be on the shortlist. While temperatures sit around 30°C all year, you'll find the most sunshine between April and October.
You can still enjoy a wonderful break in Bali* during the winter months, it's just that there's more chance you'll encounter rain at this time, normally in the afternoon. Sea temperatures are also delightful all year, and heat and humidity is almost permanently set to high.
Try the BA holiday finder to search for breaks to Bali in 2019.
Back to long haul destinations
Seychelles
Looking to take advantage of the brand new direct route to the Seychelles from London Heathrow? From March 2018, you will be able to choose from two flights a week to the glorious island nation. Harnessing its tropical location, the Seychelles is hot all year round*.
While rain can interfere with things from October to April (particularly in December and January), these showers usually move on quickly and shouldn't put you off. The sea is delightfully warm all year, and there's plenty of sunshine, most notably during the dry season from April to October.
It is, however, windier at this time, and seas can be rough, especially in July and August. April and October are the best months weather-wise.
Back to long haul destinations
South Africa
Cape Town* needs little introduction as city break destination. This eternally sunny city, is especially good from October to April, when it's warm with little to no rainfall.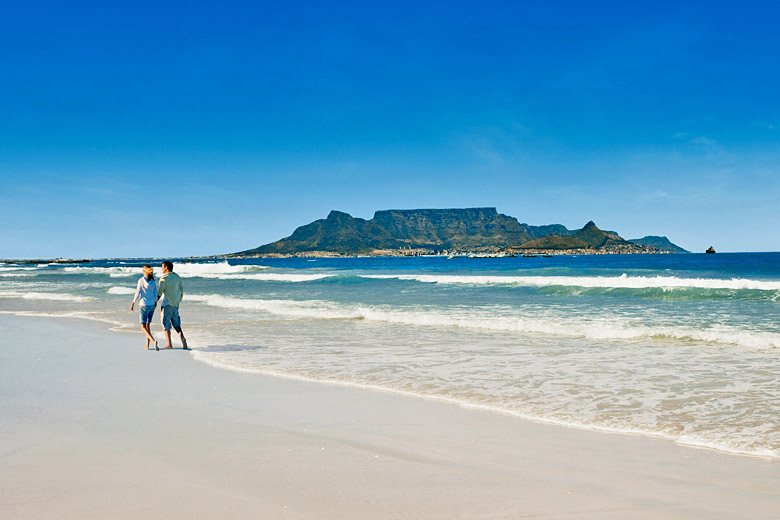 Meanwhile, in Johannesburg*, another popular BA destination with plenty to see and do, the wet and dry seasons are reversed with the dry season beginning in April. Remember, Johannesburg is nearly 6,000 ft above sea level so it's relatively cool for its latitude.
Back to long haul destinations
Mauritius
The tropical island of Mauritius* is a beloved destination for sunseekers, and it's easy to see why. Here, you'll find between seven and eight hours of sunshine per day, warm sea water (especially from December to May), and bearable levels of heat and humidity all year.
Temperature-wise, November to May sees the hottest days at around 30&C. It really is a dreamy destination for a beach break, and you can find yours for less with British Airways.
Back to long haul destinations
Hong Kong
Asia's very own 'the city that never sleeps', Hong Kong* attracts all sorts of travellers, from busy business bees and city breakers to those enjoying a stopover enroute elsewhere.
Arguably, you wouldn't visit Hong Kong purely for the weather; it's hot, rainy, and humid in summer, and cool with little sunshine in winter, however, there are better times to go than others.
From the end of March to beginning of May, it's warm and relatively dry, while October and November enjoy more sunshine before temperatures start to dip.
Back to long haul destinations
British Airways - top short haul destinations
British Airways has long flown holidaymakers to beloved cities and beach resorts across Europe and the Med, and 2019 will be no different.
From pulsating party islands in the Balearics to foodie haunts in Italy and natural wonders in Turkey, our holiday finder will help you find the right place to go on your next BA holiday.
Cyprus
Cyprus* is one of the luckiest destination in the Med: residing in the east, it receives more sunshine and higher temperatures for longer than many other places further west, which is what makes it not only a wonderful spring and summer spot, but also a fabulous place to go in autumn.
Back to short haul destinations
Greece
From its ancient capital city to its coastline full of treasures and multitude of islands sprinkled across the Mediterranean and Aegean, Greece is about as diverse as it gets.
British Airways offers city breaks to Athens* as well as luxurious escapes to the postcard-perfect island of Santorini*, Mykonos*, Zante*, Skiathos* and more.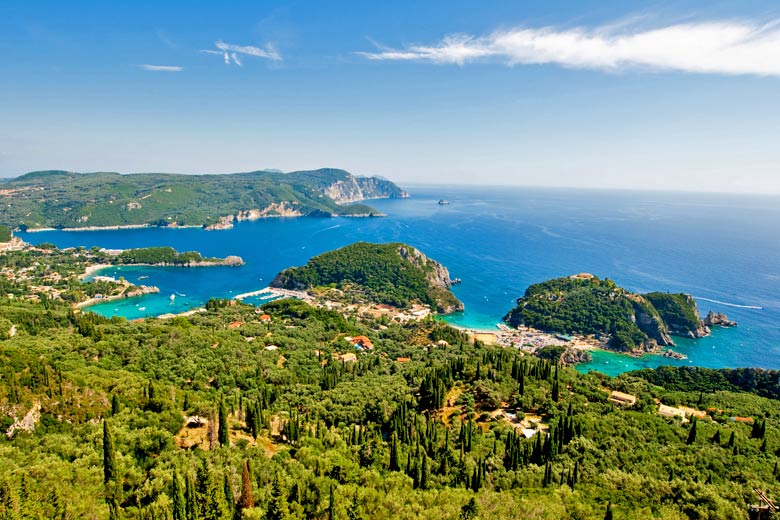 Like most of the Mediterranean, Greece has hot dry summers and cooler winters with rain at times. Typically speaking, the islands to the east are hotter and have more sunshine for longer, while Corfu*, for example, gets more in the way of rain which means it's greener.
Lovely in spring, best in summer, delightful in autumn, and pleasant in winter, Greece has something for everyone all year round.
Back to short haul destinations
Italy
Italy is crammed full of incredible places to visit and explore, from ancient cities to striking coastline, and British Airways operates many tempting routes and holidays to the country.
From stylish Milan* and the ruins of Rome* to Sicily*, Pisa*, and Naples* - among others - there's just so much to choose from. When it comes to deciding where to go for the best weather, bear in mind that northern Italy is typically cooler and fresher than southern Italy, whatever the time of year.
Back to short haul destinations
Spain
Arguably the single most popular country for UK holidaymakers, Spain is a vibrant patchwork of intriguing and beautiful destinations. From the Canary Islands* and Balearics* to its mainland cities and coastal resorts, there's so much to see and do.
While Madrid* and Barcelona* continue to be city break favourites, the likes of Majorca*, Ibiza* and Gran Canaria* are open for business all year round.
Back to short haul destinations
Portugal
Sitting along the western edge of the Iberian Peninsula, Portugal often feels the full force of weather fronts rolling in from the Atlantic.
While weather across the country - from Lisbon* and Porto* down to Faro* - is hot and sunny from spring to autumn, it can also be liable to strong coastal winds, and the sea temperature along some of the Algarve's coast is not as warm as you might expect.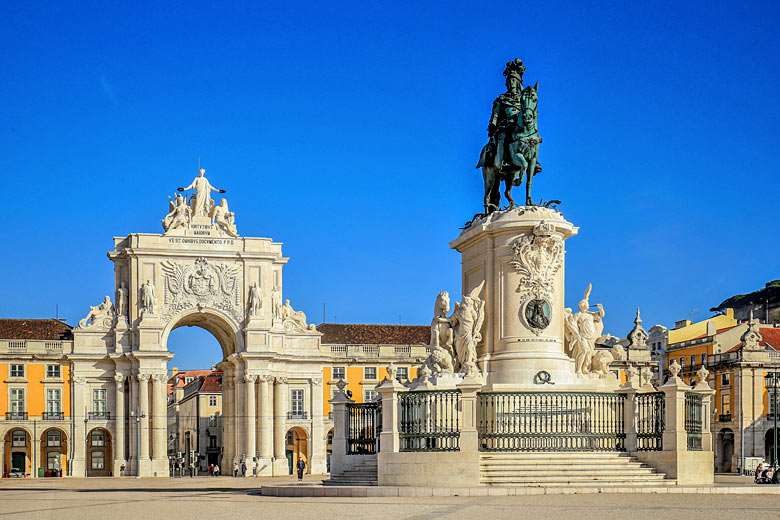 Go to Portugal with BA for the pretty cities and towns, lashings of sunshine, and guaranteed good time vibes.
Back to short haul destinations
France
British Airways offers great value breaks to the French capital, the city of Lyon, and the French Riviera, which incidentally all have very different weather.
While Lyon* and Paris* offer exciting city break options, Nice* is far more Mediterranean in spirit and climate, with sunshine and comfortable temperatures all year round.
Try the BA holiday finder to get great value breaks to both destinations in France.
Back to short haul destinations
Malta
The many natural and man-made historic charms of Malta make this a fantastic destination to visit all year*, however the weather plays a big part if you're planning a beach break.
As you might expect, Malta is at its finest in the summer months, when days are long and sunny, and the sea is thoroughly pleasant temperature.
Winters are cool with a slight chance of some rain but there is still plenty of sun to enjoy between December and February.
Back to short haul destinations
Morocco
Marrakech* is an exotic favourite within easy reach of the UK, and BA offers many wonderful deals to this imperial Moroccan city.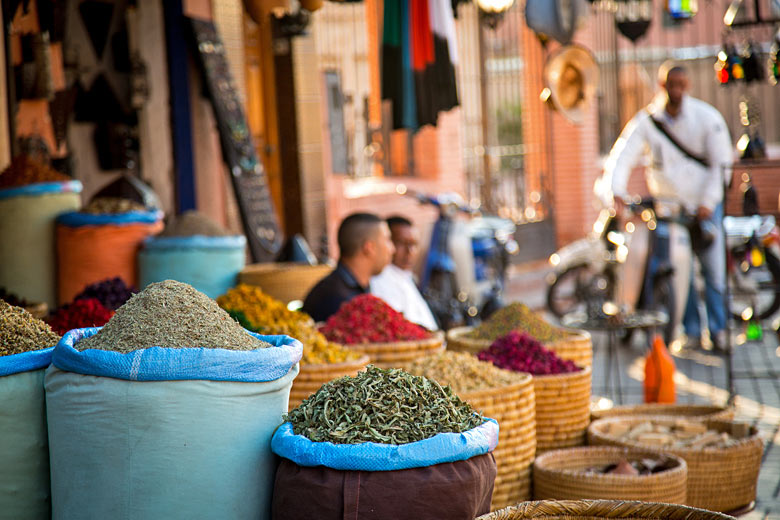 Whether you want to wander the souks, sample the street food, or go day-trekking in the Atlas Mountains, Marrakech has a pleasing climate all year round. Summers are hot - some may find it too hot - which is why spring and autumn are especially good.
You can also bag some winter sun safe in the knowledge that it will be sunnier than the UK and only require a light jacket.
Back to short haul destinations
Croatia
Croatia, a relative newbie on the short haul holiday front, has taken summertimes by storm, luring holidaymakers with its warm, clear waters, high temperatures, and ample sunshine.
BA hosts holidays to the walled city of Dubrovnik* and pretty port city of Split*, both at their best from June to October.
Back to short haul destinations
Turkey
Choose between two very different types of holiday in Turkey with BA: on the one hand you have the characterful city of Istanbul* with all of its history and charm just waiting to be explored.
On the other, is the southwest coast and resorts close to Dalaman*, where the warm waters of the eastern Mediterranean greet holidaymakers well into autumn. Start planning your trip by seeing if there's a deal for you in 2019 with British Airways.
Back to short haul destinations
Feeling inspired to book your 2019 break? British Airways has so many exciting destinations to choose from, be it short haul city breaks or luxurious long haul beachside retreats - the only thing you need to know is what type of weather you're looking for and when you want to go.
As well as using the BA holiday finder and you can browse all current BA sale offers on flights and holidays worldwide in 2020/2021.
Be inspired
Get your weekly fix of holiday inspiration from some of the world's best travel writers plus save on your next trip with the latest exclusive offers
We promise not to share your details
*affiliate links: find out how we are funded and why this helps us remain free to use.