Czech Republic weather averages for holidays in 2017/2018
Check the Czech Republic weather averages before you book your next holiday in 2017/2018. Today's maximum temperature in the Czech Republic is expected to be 24°C, while the average maximum temperature in August is 24°C. The holiday weather guide shown below is for Prague.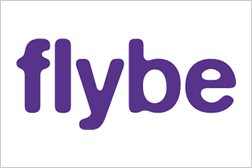 Sale
Book flights to the Czech Republic from £29.99 with Flybe
Fly direct to Prague, Czech Republic
Depart from London Southend
More about Czech Republic
Jan Feb Mar Apr May Jun Jul Aug Sep Oct Nov Dec All months
Czech Republic weather averages
Check Czech Republic weather averages before you book your next holiday. The warmest months in the Czech Republic are July and August with an average maximum temperature of 24°C. The sunniest months are May, June, July and August with on average 7 hours of bright sunshine per day. The months with the least number of days with some rain are September and October with 11 days. The Czech Republic weather averages shown below are for Prague.
Metric (°C / mm) | Imperial (°F / inches)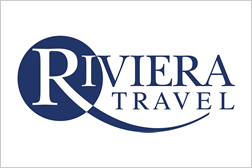 Sale
Explore the latest Riviera Travel tours to the Czech Republic
Check out the different types of holiday available
Read reviews before you book online with Riviera Travel
Czech Republic weather today
Here is the weather in the Czech Republic today, Saturday 19th August 2017. Expect isolated thunderstorms in Czech Republic with a maximum temperature of 24°C and 1 hour of bright sunshine. There are 2-5 mm of rainfall expected with 89% chance of some rain and a moderate breeze of 20 kph from the west. The weather forecast shown below is for Prague.
Metric (°C / mm) | Imperial (°F / inches)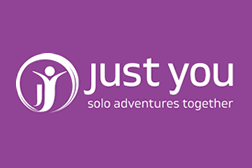 Deal
Browse the latest solo holiday deals to the Czech Republic
Prices start from just £1,179 including all travel
Filter results by preferred price, travel dates & holiday type
Czech Republic weather overview
The Czech Republic is a hilly, landlocked state lying in Central Europe. Its central position brings a mixed climate influenced both by the mild, wet weather of Atlantic Europe and the hot summers and icy winters of Russia. As a result, summers are warm but rainy and prone to disturbances blowing in from the northern Mediterranean.
Winters are cold and wet, particularly on high ground where heavy snows linger for up to four months. An occasional spell of settled winter weather can bring a run of cold but crisp, bright days. However, life gets hard when easterly winds howl in from Russia bringing severe cold snaps.
What to pack for Czech Republic weather
Wrap up very warmly for a winter visit and supplement lighter clothing with warm cover-ups even in summer. Rainwear is advisable.
Czech Republic holiday weather averages by month
Check Czech Republic holiday weather averages for a particular month by selecting from the list below. Monthly weather guides include figures for temperature, rainfall, sunshine hours and sea temperature plus daily sunrise & sunset times.
Compare Czech Republic weather with the USA
Below the Czech Republic weather chart shows maximum daytime temperature for Czech Republic (Prague) and the USA (Washington). For more weather parameters or to change the destinations shown visit the comparison weather tool.
Maximum daytime temperature (°C)
Czech Republic (Prague)
USA (Washington)
Jan
Feb
Mar
Apr
May
Jun
Jul
Aug
Sep
Oct
Nov
Dec
Metric (°C / mm) | Imperial (°F / inches)
Compare more Czech Republic weather >>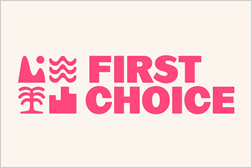 Deal
Book online & save up to 11% on all inclusive holidays
Low holiday deposits available from £50 per person
FREE child places are also available
More Czech Republic destinations
All destinations (A to Z)
Can't see your chosen destination? Use our A to Z search to find your required the holiday weather guide:
A B C D E F G H I J K L M N O P Q R S T U V W X Y Z
Get FREE travel offers
Sign up to receive the latest deals and exclusive discounts on holidays, flights, hotels and more, plus inspiration on where to go when
We promise not to share your details
Related posts
Popular travel offers