Why you must Czech out beautiful Brno
Please note: travel restrictions remain in place owing to the coronavirus pandemic. Be sure to check the latest travel advice and explore current COVID rules & regulations by country.
Mention the Czech Republic and most people's minds head straight for Prague, and with good reason. The country's capital is full of wonderful attractions and has an appeal all of its own. However, there's much more to be experienced in this central European heartland, starting with its second city, Brno.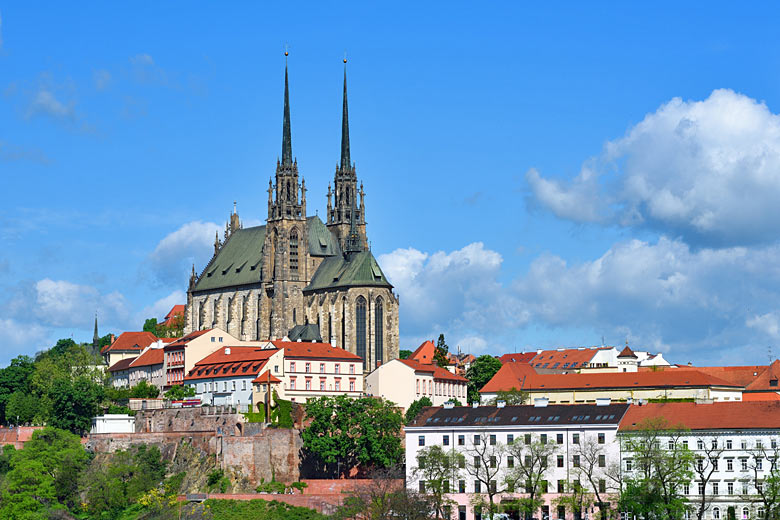 Easy-going, affordable, crowd-free - especially when compared with Prague - and endearingly unpretentious, Brno is the capital of the region of South Moravia. It's got a story of its own and plenty to see, do and sample ensuring it's a serious contender for an alternative city break.
Getting to Brno: you can fly direct to Brno with Ryanair from London Stansted, while lastminute.com*, Booking.com* and Viator* offer everything you need to organise city breaks, accommodation and tours.
There's oodles of history on offer
Located where it is, this country has seen it all. Over the last century alone, the land that is now the Czech Republic has witnessed the break up of the Austro-Hungarian Empire, the creation of Czechoslovakia, Nazi occupation and life behind the Iron Curtain.
As such, the city's historic attractions span the centuries. Start beneath the ground, taking your pick from a number of subterranean sights including Europe's second-largest ossuary after Paris, the endless passageways of the labyrinth and the 10-Z Bunker, a WWII air-raid shelter that morphed into a government nuclear bunker from 1948 onwards.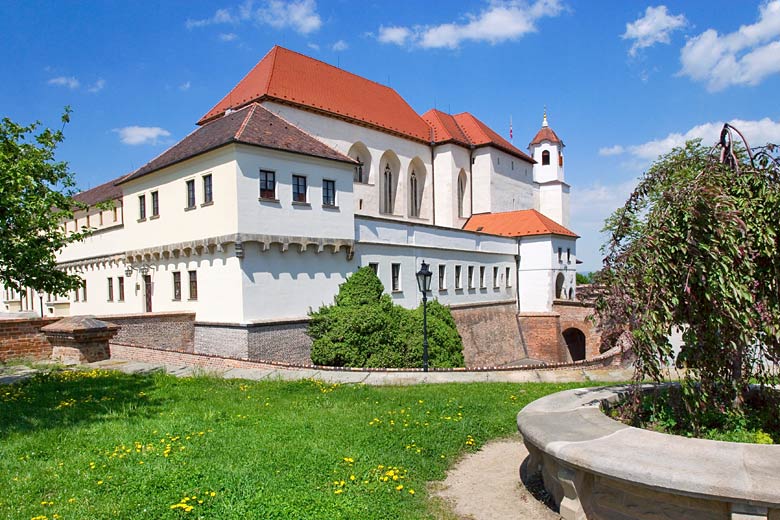 Perched at the top of Špilberk Park is Špilberk Castle, whose origins date from the 13th century. It's operated in many forms including as a fortress, prison and now houses one of the three sections of the Brno City Museum.
Meanwhile, the Moravian Museum is the second largest in the Czech Republic, spreading its impressively curated collection of more than six million objects across no fewer than seven properties in Brno and even more outside of the city.
Don't miss the Měnín Gate, the only surviving relative of the city's ancient walls, or the passageway under the Old Town Hall in which the remains of a real-life crocodile (aka the Brno Dragon) hangs from the ceiling and a wheel is attached to the wall. Both represent great legends of Brno that need to be heard in person and can be navigated past on your way to the historic Vegetable Market.
It's a selection box of architecture
Brno's history is undoubtedly reflected in its architecture. Woven among the quaint houses, courtyards and fountains, you'll find buildings from across the centuries.
There's the Gothic revival towers of the Cathedral of St Peter and St Paul, the Renaissance revival Mahen Theatre, countless Functionalist constructions such as Zeman Café, and Art Nouveau villas, notably Jurkovič House and Löw-Beer Villa.
The star of the show when it comes to Brno's architecture, however, has to be the UNESCO-listed Villa Tugendhat, revered as one of the finest examples of Functionalism.
Top tip: if you plan to visit many of the city's attractions, consider the great value BRNOPAS. Available for one, two or three days, it offers free and discounted entry to some of the city's major attractions plus a free travelcard with each pass.
It loves its parks & gardens
Brno is deliciously green from its tree-lined streets to its various parks and gardens. An obvious place to start is with a gentle walk up to Špilberk Castle along the winding pathways of Špilberk Park. The top offers splendid views over the old town and to the cathedral.
Nearby, the viewing terrace at Denis Gardens serves up another perspective of the city. There are also two botanical gardens linked to the universities, and the Open Gardens, which acts as an outdoor classroom, educating visitors on ecology and showcasing creative installations.
Then there's Lužánky Park which dates from 1786, when it opened as one of the first public parks in central Europe. Naturally, it has evolved much over time with the addition of a 19th-century pavilion and public BBQ pits.
You can go sculpture spotting
Brno's compact old town is also home to the city's eye-catching collection of resident sculptures. There's a real mix of eras and styles on show with pieces such as the Red Army Soldier, which was erected in 1955 to mark the 10th anniversary of the Soviet liberation of the city. It's viewed as a good example of socialist realism.
Then there's the contemporary statue of Mozart, found in front of the historic Reduat Theatre where he played as an aspiring 11-year-old in 1767, and the unconventional Clock Machine in Freedom Square, which, although near-impossible to tell the time from, always raises eyebrows.
As does the relatively recent addition of Courage in Moravian Square. It depicts a knight mounted on a horse with implausibly long legs, but to truly understand the controversy, you need to stand beneath it and look up towards the horse's head... say no more.
Top tip: pop into one of Brno's numerous tourist information centres to take your pick of maps including themed routes such as foodie, architecture and sculpture trails.
There's a festival for everyone
The only place in the Czech Republic to hold the title of UNESCO Creative City of Music and home to a lively theatre scene, it's no surprise that there's a creative spirit at the heart of Brno.
Music, theatre, film and art dominate with an eclectic calendar of events. Lookout for Ignis Brunensis, an international fireworks festival that runs from the end of May to the middle of June each year. August hosts a wave of events including the International Folklore Festival and the Czech Republic Motorcycle Grand Prix.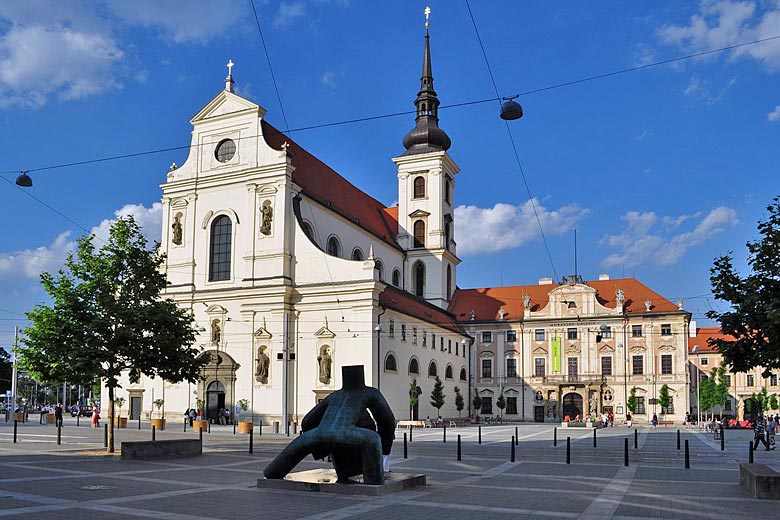 September sees multiple wine harvest festivals that occur at weekends and the launch of the Moravian Autumn music festival that runs into mid-October. The jazzy Groove Brno festival then takes over for nearly two months at venues city-wide from early October.
Of course, Christmas markets come to town from late November, with no fewer than four to fit in on any festive city break.
It's a brilliant base for day trips
South Moravia is far more than beautiful Brno. Renowned for its wines, the region is lined with vineyards and dotted with pretty, historic towns that make wonderful day trips and reasons to extend your stay.
Once you've sampled the fine wines offered in Brno's bars, head south to visit the very vineyards that produce the bulk of the country's wine. Make for the historic hilltop town of Znojmo, where you can hop on the Vinobus - that's right, it's a bus that tours a huge variety of the surrounding vineyards - tastings included - what more could you wish for?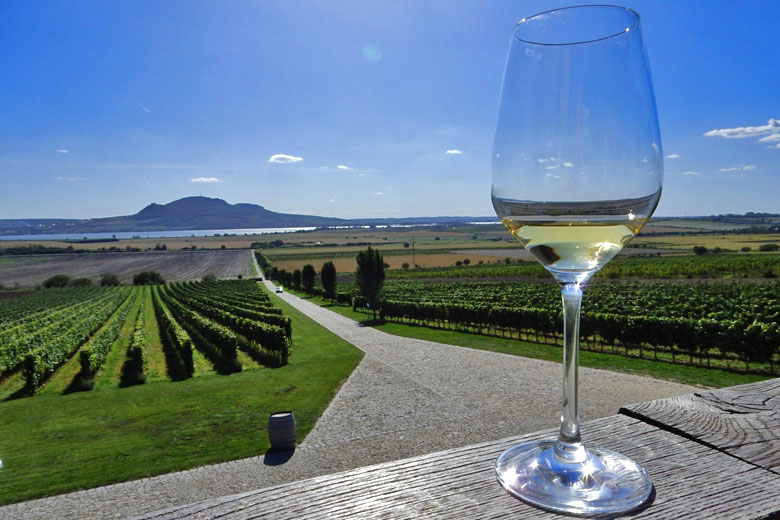 Alternatively, pick a winery to find out more about the history of wine production in South Moravia. The estate of Sonberk across from the Palavá Hills - which shares its name with a crisp Czech white wine - is an undeniably good choice.
For a taste of rural town life, magical Mikulov is another desirable destination. Although clearly historic - wander around the baroque chateau and the ruins of the medieval castle, Kozí Hrádek - with a strong Jewish heritage full of tragic tales from the last century in particular, Mikulov is remarkably cosmopolitan.
Trendy shops, bars and cafés line its cobbled streets. Hike up Holy Hill for views across the town and into neighbouring Austria.
Weather in Brno
| | Jan | Feb | Mar | Apr | May | Jun | Jul | Aug | Sep | Oct | Nov | Dec |
| --- | --- | --- | --- | --- | --- | --- | --- | --- | --- | --- | --- | --- |
| Maximum daytime temperature °C | -0 | | | | 19 | 22 | 24 | 23 | 19 | | 6 | |
| Hours of sunshine (daily) | | 3 | 4 | 6 | | | | | 5 | 4 | | 1 |
| Days with some rainfall | 12 | | | | | 14 | 14 | | 10 | 10 | | |
Warm and sunny in summer, dark and chilly in winter, Brno offers reliably seasonal weather. You can find out more in our weather guide to Brno and see when we think is the best time to go to make the most of the above attractions.
Getting to Brno: Ryanair offers direct flights from London Stansted to Brno in around two hours. You can also book city breaks to Brno with lastminute.com, accommodation with Booking.com and tours and day trips via Viator.
Please note: Weather2Travel.com experienced Brno with support from Czech Tourism and South Moravia. All views expressed are those of the writer.
More about the Czech Republic
Jan Feb Mar Apr May Jun Jul Aug Sep Oct Nov Dec
Be inspired
Get your weekly fix of holiday inspiration from some of the world's best travel writers plus save on your next trip with the latest exclusive offers
We promise not to share your details
Related posts
*affiliate links: find out how we are funded and why this helps us remain free to use.