Stopover flights: best airlines & destinations for layovers 2024/2025
*affiliate links: find out how we are funded and why this helps us remain free to use.
Why visit just one destination when you could visit two? Or more. Stopover flights are all the rage as travellers seek to get more for their money and out of their journeys, and airlines have been quick to encourage this trend. Here, we have collected the latest information about stopover flights and deals to help you find the perfect break in your next adventure.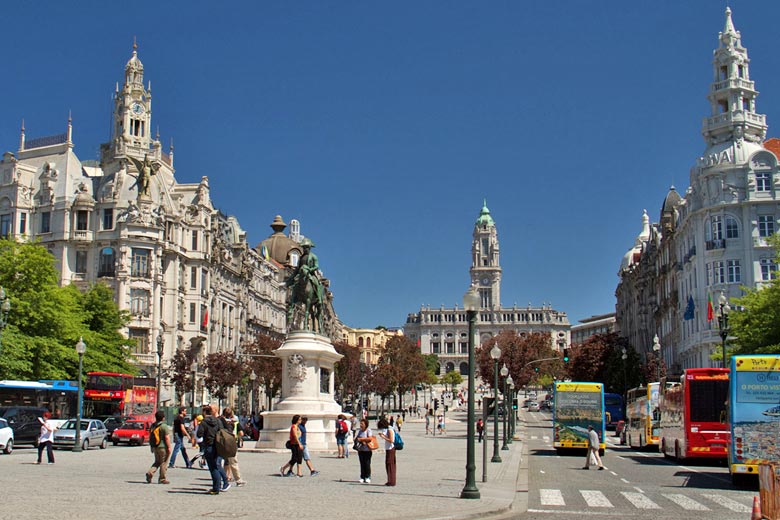 Stopover destinations
'What's the catch?' you ask: well, terms vary greatly from airline to airline, with much depending on where you're going and what ticket type you have. Then there's the somewhat cloudy area of stopovers versus multi city fares (where you actively book an extra stop instead of it simply being an extended transit period).
Whether it's an official stopover or merely a multi city booking, there are ways and means of squeezing more out of your next flight. There's also a handful of savvy airlines offering free stopovers in some of the world's most cosmopolitan cities, such as Dubai and Reykjavik. Keep reading to find out more about stopover options from many of the world's leading airlines.
Europe stopovers
From low cost, no frills fares to national flag carriers, Europe is home to an increasing number of airlines offering great value stopovers in exciting cities for those travelling east or west. Reykjavik is one hot stopover for those travelling to North America, while the likes of Amsterdam, London and Lisbon offer excellent culture stopovers for anyone travelling to the Far East, Africa or South America. Read on to find out more about stopovers in Europe.
Reykjavik, Iceland with Icelandair
Iceland's flag carrier is perfectly placed to offer stopovers in Reykjavik for those travelling from the UK to the USA or Canada. Icelandair offers stopovers from 24 hours to seven days, with plenty of inspiration online about how best to spend your time in this enchanting island nation. Marvel at spectacular waterfalls, take a dip in the Blue Lagoon or simply taste your way round the capital dining at some of Reykjavik's finest restaurants and cafés. However you spend your time in Iceland, you're guaranteed a memorable stop in a place that's quite like no other.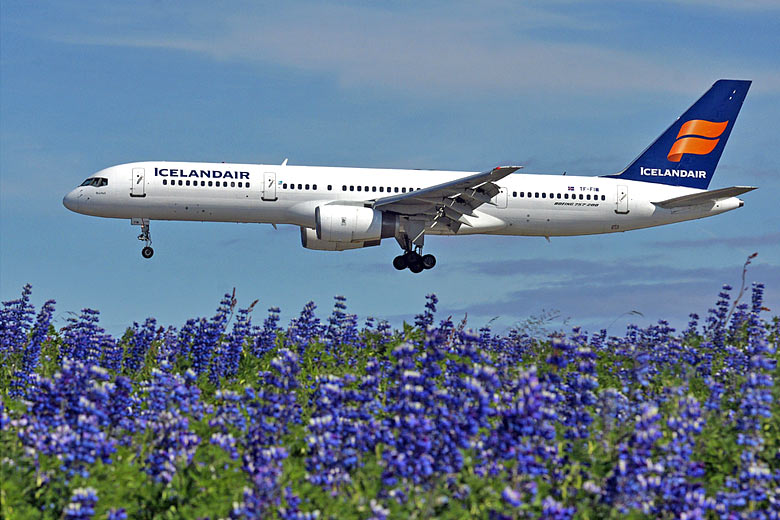 Popular destinations you can fly to in North America with Icelandair include Toronto, Chicago, Denver, New York, Vancouver, Seattle, Washington and many more, while places across Scandinavia and northern Europe can also be reached with Icelandair. You can take your pick of UK departure points as well, as Icelandair flies from a number of major and regional airports to Reykjavik, including Aberdeen, Glasgow, Manchester, Birmingham, Belfast, and London.
Search flights with Icelandair >>

Reykjavik, Iceland with WOW Air
No, you're not seeing double, you're just spoilt for choice when it comes to booking a stopover in Reykjavik. Book your roundtrip to the USA or Canada with WOW Air, and see sights such as the Northern Lights or a day trip whale watching could be yours at no extra cost. Simply check the 'stopover' box on the flight search, and you will be able to choose the right flight combo for you.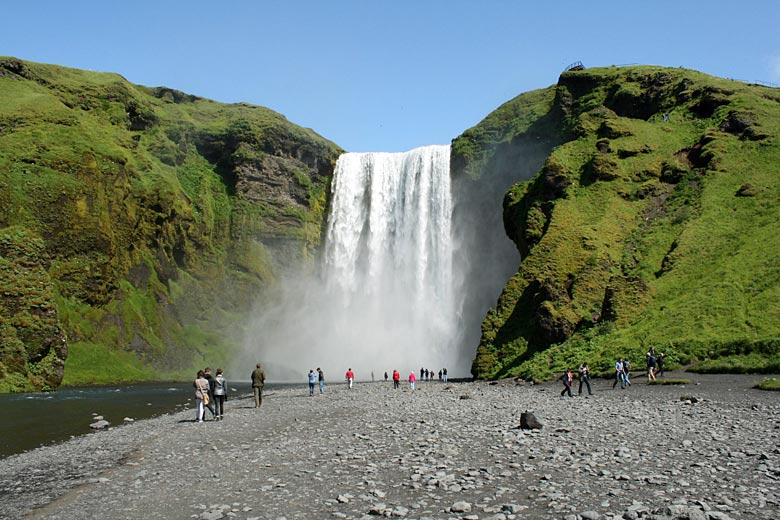 WOW Air prides itself on its low cost fares, ensuring no one misses out on the opportunity of experiencing the Icelandic capital on their travels. You can book a WOW Air flight plus stopover from Bristol, Edinburgh or London Gatwick to destinations such as Boston, Miami, New York, Chicago, Montreal, and LA.
Search flights with WOW Air >>

Lisbon or Porto, Portugal with TAP Portugal
Portugal's national airline, TAP, has the whole stopover package sewn up nice and tight, making it very easy for you to book 24, 48 or 72 hours in either Lisbon or Porto. Ideal for those heading on to destinations in Africa or South America, TAP stopovers are great value including plenty of deals on food and drink, as well as excursions and tours.
Enhance your journey from London Heathrow or Manchester to incredible places such as Morocco, Cape Verde, Brazil, the USA, Mozambique and Venezuela with a stopover in one of Portugal's two leading cities. Whether you fly via Lisbon or Porto, there's plenty to see, do, and sample in both, not to mention a handy app to ensure you get the most out of your stopover with TAP Portugal.
Search flights with TAP Portugal >>

Helsinki, Finland with Finnair
Finnair gives you the chance to get to know Helsinki with wonderful stopover options for those travelling on its network to the likes of North America, Cuba, Russia, China, or Japan, among other destinations. While searching for your flight, remember to tick the stopover option, then choose how long you want to stay in the Finnish capital for - anything from five hours to five days.
There's loads to see and do in Helsinki, from spa experiences at the ice sauna to visiting Finnish Lapland and seeing the Northern Lights. You can book a Finnair flight from the UK to places in the Middle East, Asia and beyond via Helsinki from London, Manchester or Edinburgh.
Search flights with Finnair >>
Amsterdam, The Netherlands with KLM
Royal Dutch Airlines KLM is a major international carrier, flying travellers around the world from its home at Schipol Airport in Amsterdam. Of course, many people want to do more than simply pass through Amsterdam, and determining how easy this is really depends on your origin and ticket type. A sure fire way of guaranteeing enough time to get to know the waterways and streetside cafes of magical Amsterdam is to book your fare using the multi city option*.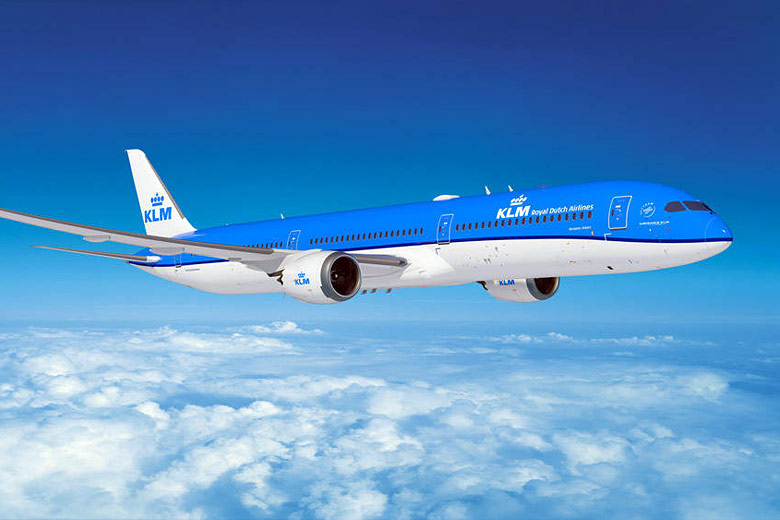 KLM flies to destinations around the globe in the Far East, Australia, the Americas, Caribbean and more. You can fly via Amsterdam from airports around the UK including Edinburgh, Leeds Bradford, London, Manchester, Birmingham and many more.
Paris, France with Air France
Ah, Pareee; the sophisticated French capital made for lovers, fashionistas, and foodies - and yours to explore if you book smart with Air France. While stopovers of more than 24 hours are possible with certain fare types, these tend to be the more expensive, flexible tickets. Your best bet for enjoying a stopover in Paris is to select a long transit time to enjoy a few hours in the city, or use the 'multi destination trip*' finder to extend your stay.
From its two bases in Paris, Air France flies to destinations across Africa, Asia, the Caribbean, the Americas and the Middle East. You can book an Air France flight departing from various UK cities including Aberdeen, Edinburgh, Newcastle and London among others.
Search flights with Air France >>

Dublin, Ireland with Aer Lingus
With fabulous fares to Canada and the USA, Aer Lingus is seeing an increase in passengers travelling from the UK via its Dublin base. Whether you engineer a long transit time or you use the multi city function* to add a longer stop in the Irish capital, flying Aer Lingus to North America means a stopover in Dublin makes perfect sense.
Dublin Castle, the riveting GPO Museum, a boat ride on the Liffey, and a toe-tapping time in Temple Bar are all good options for passing the time on a stopover in lively Dublin, as well as the Guinness Experience and the recently revamped Jameson's Whiskey Distillery tour. Fly to Dublin and onwards with Aer Lingus from airports across the UK, including Edinburgh, Newcastle, Leeds Bradford, Cardiff and many more.
Search flights with Aer Lingus >>

Frankfurt & Munich, Germany with Lufthansa
More by scheduling than by design, you can make the most of any transit time in Frankfurt or Munich - Lufthansa's two main bases. Lufthansa has even produced a useful guide to Munich*, detailing what's possible during a layover, be it one to six hours or more. Departing from airports such as London, Manchester and Birmingham, you can fly Lufthansa via Germany to destinations in the Middle East, Africa, and Asia.
Search flights with Lufthansa >>

London, UK with Virgin Atlantic
If London's calling, you can book your stopover via Virgin Atlantic's multi city flight finder. Whether you're going from east (say, Hong Kong) to west (New York, for example) or vice versa, it's hard to beat a weekend in the UK's throbbing capital city. Other perks you can take advantage of on your stopover with Virgin Atlantic* include money off the No 1 Lounge pass at London Heathrow, as well as 50% off the Heathrow Express train direct to central London.
Search flights with Virgin Atlantic >>

London, UK with British Airways
British Airways offer stopovers via its multi city booking function*, letting you add a day or two extra onto your journey to sample some of the city's many delights. From Michelin star restaurants and designer shops to historic palaces, monuments, and award winning museums, London is as vibrant as it is diverse, which makes it such a great stopping point. Fly worldwide from BA's London hubs at Heathrow and Gatwick.
Search flights with British Airways >>

Middle East stopovers
The Middle East - in particular, the Gulf - has seen a swell of travellers using award winning airlines based in the likes of the UAE and Qatar. Swanky new airports with the latest mod-cons offer enjoyable breaks during long haul journeys, while the airlines actively encourage stopovers for those making the most of their competitive fares. Read on to find out more about stopovers in the Middle East.
Dubai, UAE with Emirates
Dubai makes a fabulous stopover destination when flying with the nation's flag carrier, Emirates. As one of the world's leading travel hubs, Dubai has witnessed a surge of travellers passing through on their way to other destinations in the Middle East, as well as Asia and Australasia. It's also becoming easier to get to, as Emirates offers direct flights to Dubai from no less than six major UK airports: London Heathrow, London Gatwick, Glasgow, Birmingham, Manchester, and Newcastle.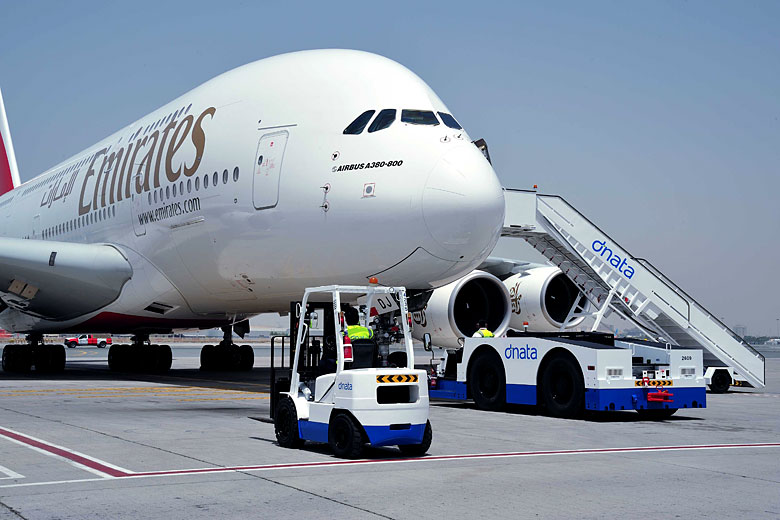 As well as sights such as Dubai Creek, immense shopping malls, and some of the world's tallest skyscrapers, Dubai is somewhere you can guarantee hot weather with lots of sunshine and high temperatures pretty much consistently throughout the year. If you're planning a few days by the beach however, do check when is the best time to go to ensure it's not too hot. If Dubai sounds like your kind of stopover, Emirates offers a simple stopover package* that can be easily tacked onto an existing booking.
Search flights with Emirates >>

Abu Dhabi, UAE with Etihad Airways
Etihad Airways has clearly put some thought and planning into its selection of stopover packages. The airline wants you to stay an extra day or two and experience the charms of the UAE's capital. From the gobsmackingly beautiful Sheikh Zayed Grand Mosque and the educational Heritage Centre to glitzy shopping malls, dazzling Yas Island, the Ferrari World experience, opulent Emirates Palace, desert excursions, and peaceful sea front promenade, this diverse city has much to show you.
Choose from an array of stopover packages with Etihad Airways*, including the excellent 2-for-1 deal, which gives you two nights in a hotel for the price of one, as well as 2-for-1 entry to many attractions. There are also premium stopover options for first and business class travellers, plus timely six to 12 hour itineraries for those on shorter transit times. You can fly Etihad Airways from London Heathrow, Manchester or Edinburgh via Abu Dhabi to destinations across the Far East, Australia and New Zealand.
Search flights with Etihad Airways >>

Istanbul with Turkish Airlines
This award winning airline whisks passengers to destinations around the globe via its hub in the incredible ancient city of Istanbul. Depart from airports across the UK, including London Heathrow, London Gatwick, Birmingham, Manchester, and Edinburgh to reach tantalising hot spots across the Middle East and Asia.
While Turkish Airlines doesn't offer a stopover as such, it does allow you to book a multi city flight. It also has the free touristanbul service for those with a connecting flight that's between a six and 24 hour-wait. Enjoy a free transfer and guided tour of the city's main sights such as the Hagia Sophia, Blue Mosque, Galata Tower, Dolmabahce Palace, island Maiden's Tower, and much more, depending on your transfer time. No booking required, just find the appropriate desk in the arrivals hall at the airport.
Search flights with Turkish Airlines >>

Doha, Qatar with Qatar Airways
Step aboard this five star airline - consistently voted the world's best - to destinations such as Sri Lanka, Bangkok, Yangon, Melbourne, and Auckland via its snazzy Gulf hub in Doha. Take advantage of Qatar Airways' stopover offer* and you will soon be exploring sights such as the Souq Waqif and the Museum of Islamic Art. You can also bounce along among the dunes on a desert day trip.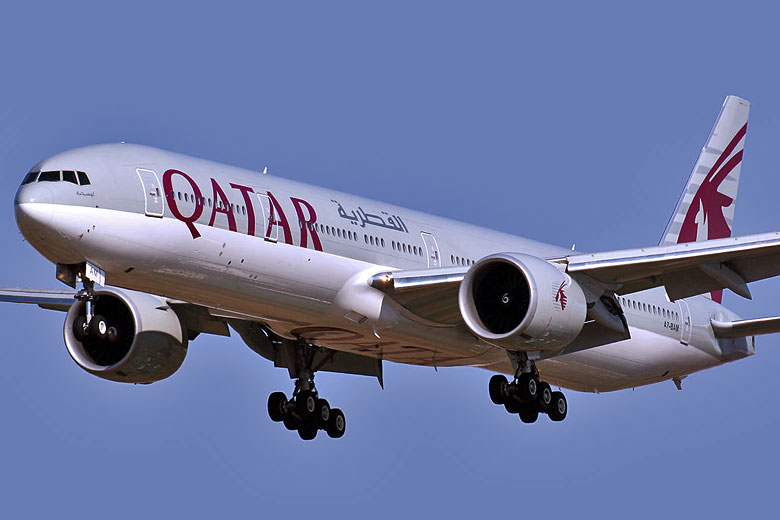 The stopover deal is open to anyone with between six and 96 hours' transit time in the city. Take your pick from a number of hotels such as the Grand Hyatt Doha and the Melia Doha, with breakfast and airport transfers included. You can fly direct to Doha with Qatar Airways from London Heathrow, Edinburgh, Manchester and Birmingham.
Search flights with Qatar Airways >>

Muscat, Oman with Oman Air
If you're flying to cities in the Middle East or India, Sri Lanka, Thailand or Malaysia, consider booking your journey with Oman Air, and enjoy a brief stay in the nation's delightful capital of Muscat. Oman Air has created a number of great value stopover deals*: choose from two nights for the price of one, or three nights for the price of two at a three, four, or five star resort.
Sample the Sultanate's soft sandy beaches, wander along the corniche, visit the Sultan Qaboos Grand Mosque, or take a trip into the mountains - just some of the exciting things you can expect to do on a stopover in Muscat with Oman Air. You can fly direct to Muscat with Oman Air from London Heathrow or Manchester.
Search flights with Oman Air >>

Asia stopovers
Whether you're heading to the far away shores of Australia or New Zealand, or simply fancy making the most out of trip to the Far East with another destination included in your itinerary, stopovers in Asia are becoming more common. Some of the world's leading airlines offer breaks in enticing cities such as Bangkok, Hong Kong and Tokyo, among others. Read on to find out more about booking a stopover in Asia.
Singapore with Singapore Airlines
Break up your journey to the Far East or Australasia with a stopover in spectacular Singapore. Fly Singapore Airlines from London or Manchester, and you will find yourself in the nation state in around 13 and a half hours. Whether you go for the tasty street food, to delve into the island nation's riveting history, hop on a river cruise or to visit popular attractions such as the magnificent Gardens by the Bay or the Singapore Flyer, the city is sure to delight, and a stopover will help you shake off any stress from flying long haul.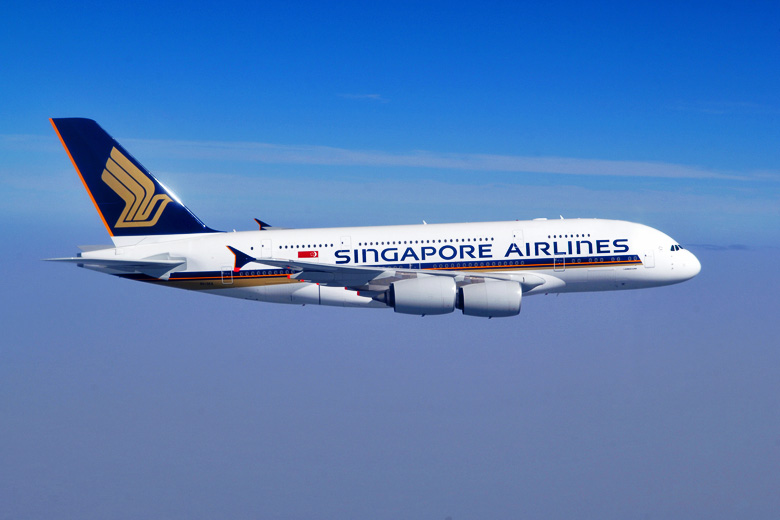 The Singapore Airlines Stopover Holiday* (SSH) package includes a one night stay in either a three or five star hotel plus free airport transfers, and entry to more than 15 museums and attractions. You can book this Singapore Airlines stopover deal either at the time of booking or add it to an existing booking if you would like to amend your travel plans.
Search flights with Singapore Airlines >>

Hong Kong with Cathay Pacific
Hong Kong - the real city that never sleeps - is a highly desireable stopover for many travelling through the Far East or onto Australasia. This city hums with activity and offers those on a stopover plenty to see and do. Take a seat on the Peak Tram before marvelling at the iconic view from The Peak Tower; slurp on hot wontons in Wan Chai, down cocktails in Soho, or shop till you drop in Causeway Bay. Wander in the botanic gardens or visit educational spots such as the Museum of Tea Ware and the Museum of Coastal Defence, which charts the fascinating history of this southern Chinese nation.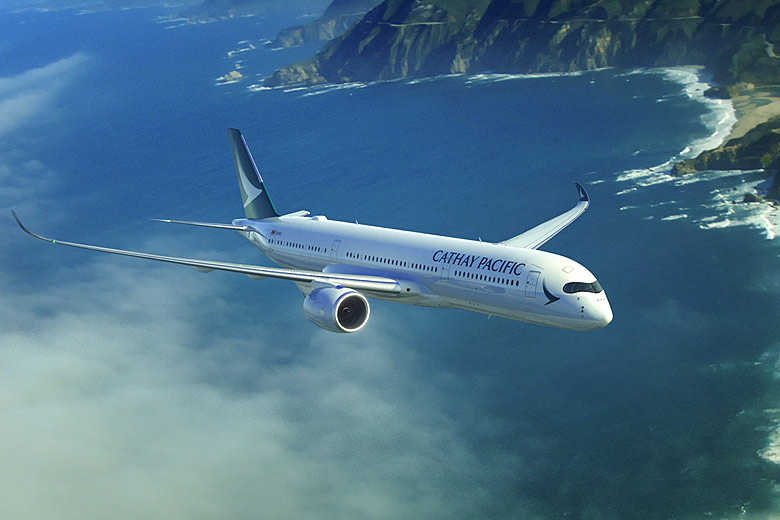 When flying with Cathay Pacific, you can adjust your onward journey* by adding a stop in Hong Kong if you plan to stay more than 24 hours. It's also worth checking the weather in Hong Kong to see what it will be like while you're there - you may need to pack a brolly!
Search flights with Cathay Pacific >>

Bangkok, Thailand with Thai Airways
Thai Airways offers stopovers in Bangkok for those keen to experience a little of what the capital city has to offer before jetting off to other locations in Thailand, Southeast Asia or Australia. Book your stopover via Thai Airways' Royal Orchid Holidays, and you can select the duration and star-rating of your chosen hotel.
Departing from London Heathrow, Thai Airways will have you there in around 11 and a half hours, where you will be unleashed into the crazy, colourful, and flavourful city of Bangkok. Check out the reclining buddha at Wat Po, don't miss the Royal Palace, and take a thrilling ride on the the canal bus all before tucking into a feast of street food in Chinatown - just some of the way to make the most of a stopover in Bangkok with Thai Airways. You can also book a stopover in the northern city of Chiang Mai, although this destination is not directly connected to the UK route.
Search flights with Thai Airways >>

Bandar Seri Begawan, Brunei with Royal Brunei
There are some fabulous deals to be had if you're flying to the Far East or Australia* with Royal Brunei Airlines. Depart from London Heathrow on one of the airline's swanky new 787 Dreamliners to Dubai, before heading on to Brunei's capital, Bandar Seri Begawan on the island of Borneo.
If you fancy making the most of your time in this tiny nation, you can book either a transit tour or a longer holiday directly through the airline*. Tours last anywhere from two to seven hours, while the holiday options give you plenty to choose from, be it a trip with an emphasis on nature, history or culture for three, four or five days.
Search flights with Royal Brunei >>

Kuala Lumpur, Malaysia with Malaysia Airlines
Malaysia Airlines has made adding a stopover in Kuala Lumpur* nice and simple for those who'd like to explore the Malaysian capital. Book your fare from London Heathrow to Australia (Adelaide, Brisbane, Melbourne, Perth or Sydney) or New Zealand (Auckland), and you can easily include a stopover in Kuala Lumpur.
Kuala Lumpur is bursting with things to see and do, from eating street food and shopping in local markets, to checking out the world famous Petronas Towers, gazing at the view from KL Tower's Sky Deck, or tackling the steps at the Batu Caves. Just remember to select the stopover option when using the flight search while booking your fare with Malaysia Airlines.
Search flights with Malaysia Airlines >>

Tokyo, Japan with Japan Airlines
Japan Airlines, or JAL as it's affectionately known, doesn't offer a specific stopover deal or package but it does allow you to add a stopover when you book using the multi city function of its flight search - look for the expandable 'Make stopover' section, and you could be enjoying a break in the Japanese capital before you know it. Fly direct to Tokyo from London Heathrow and choose from a plethora of onward destinations across Asia and Australasia.
Search flights with Japan Airlines >>

Various locations, China with Air China
Air China has a tempting offer for those in transit via some of the country's biggest airports: if you have a connecting flight within 24 hours of landing in Beijing, Chengdu, Dalian, Hangzhou or Shanghai, you can claim a free night's stay in a city hotel with a shuttle bus transfer and breakfast included. You can also use the airline's multi city search function to add a longer stopover in your prefered destination if that suits your needs.
Search flights with Air China >>

Stopovers by airline: the complete guide
Can't find your airline of choice above? Check out our complete guide to stopovers below. The table details some of the world's most popular airlines, including many national flag carriers, and whether or not each airline offers stopovers and/or multi city bookings.
| Airline | Destination | Routes | Stopover | Multicity |
| --- | --- | --- | --- | --- |
| Aer Lingus | Ireland - Dublin | Canada, Europe, USA | ✓ | ✓ |
| Air Canada* | Canada - Montréal, Toronto, Vancouver | Europe, The Americas + rest of world | ✓ | ✓ |
| Air China | China - Beijing, Chengdu, Dalian, Hangzhou, Shanghai | Australia, Far East | ✓ | ✓ |
| Air France | France - Paris | Africa, Asia, Caribbean, Europe, Middle East, the Americas | ✓ | ✓ |
| Air New Zealand | New Zealand - Auckland | Europe, Australia | | ✓ |
| British Airways | UK - London | Worldwide | | ✓ |
| Cathay Pacific | Hong Kong | Europe, Asia, Australasia | ✓ | ✓ |
| Emirates | UAE - Dubai | Europe, Asia, Australasia | ✓ | ✓ |
| Etihad Airways | UAE - Abu Dhabi | Europe, Asia, Australasia | ✓ | ✓ |
| Eva Air | Taiwan - Taipei and more | Australia, Far East | | ✓ |
| Finnair | Finland - Helsinki | Africa, Asia, Europe, North America | ✓ | ✓ |
| Hawaiian Airlines* | Hawaii - Honolulu & more | Asia, Australia, USA | ✓ | ✓ |
| Icelandair | Iceland - Reykjavik | Canada, Europe, USA | ✓ | ✓ |
| Japan Airlines - JAL | Japan - Nagoya, Osaka, Tokyo | Australia, Far East | ✓ | ✓ |
| Jet Airways | UAE - Abu Dhabi (via Etihad) | India | ✓ | ✓ |
| KLM | Netherlands - Amsterdam | Australia, Caribbean, Europe, Far East, the Americas | | ✓ |
| Korean Air | South Korea - Seoul, Honolulu | Australia, Far East | ✓ | ✓ |
| LOT Polish* | Poland - Warsaw | Asia, Europe, North America | | ✓ |
| Lufthansa | Germany - Frankfurt, Munich | Africa, Asia, Europe, Middle East | ✓ | ✓ |
| Malaysia Airlines | Malaysia - Kuala Lumpur | Australia, Europe, New Zealand | ✓ | ✓ |
| Oman Air | Oman - Muscat | Asia, Europe, Far East, Middle East | ✓ | ✓ |
| Qantas* | Australia - Sydney | Australia, Europe, New Zealand | ✓ | ✓ |
| Qatar Airways | Qatar - Doha | Asia, Europe, Middle East & rest of routes | ✓ | ✓ |
| Royal Brunei | Brunei - Bandar Seri Begawan | Asia, Australia, Europe | ✓ | ✓ |
| Singapore Airlines | Singapore | Australia, Europe, Far East | ✓ | ✓ |
| TAP Portugal | Portugal - Lisbon, Porto | Africa, Europe, North America, South America | ✓ | ✓ |
| Thai Airways | Thailand - Bangkok | Australia, Far East | ✓ | ✓ |
| Turkish Airlines | Turkey - Istanbul, Ankara | Africa, Europe, Far East, Middle East | | ✓ |
| Virgin Atlantic | UK - London | Asia, Canada, Europe, USA | ✓ | ✓ |
| Wowair | Iceland - Reykjavik | Canada, Europe, USA | ✓ | |
Multi city booking vs stopover: what's the difference?
You may have noticed that some airlines refer to stopovers while others use multi city bookings. A stopover is typically a deal or package offered by the airline that allows you to stay in your transit destination for 24 hours or more. You can think of it as an extended transit period built into your journey. A multi city fare is a more official route to creating a stopover, whereby you purchase two flights with a break length of your choice in the middle. A good example is to look at it like this:
| Booking type | Example |
| --- | --- |
| Stopover | London to New York via Dublin |
| Multi city | London to Dublin; Dublin to New York |
The biggest distinction for travellers often comes down to cost: a dedicated stopover option is often cheaper - sometimes even free - whereas a multi city booking can be more expensive. Definitely shop around if you're planning to include a stopover in your next journey.
Stopover vs layover: what's the difference?
Technically speaking, a layover refers to a transit time of up to a day when you're likely to stay in the airport and connect to your next flight. A stopover is when you're more likely to leave the airport and explore your mid-way destination for anything from a few hours to a few days.
However, in this confusing world of travel lingo - stay with us here - the word stopover is often used for long layovers. For example, Etihad Airways offers a 'stopover' package for a six hour transit time, which really makes it more of a layover. The word stopover is becoming more commonplace, especially as their popularity continues to grow.
Including a stopover in your long haul flight is becoming easier and more affordable. Next time you're heading to a far away land, be it east, west, north or south, see if your prefered airline offers a stopover flight, and get a little extra out of your journey. You can find out more about individual airlines and the latest deals in our dedicated flight sale section.
Be inspired
Get your weekly fix of holiday inspiration from some of the world's best travel writers plus save on your next trip with the latest exclusive offers
We promise not to share your details
Explore holidays in the sun for less