Sea Life Centre discount offers & cheap tickets for London Aquarium
The selection of Sea Life Centre discount offers for 2019/2020 can help you save when it comes to booking tickets to visit any of the famed aquariums around the UK. Especially popular with families, Sea Life Centres can be found from Loch Lomond to Weymouth, and house all sorts of colourful and exciting creatures.
Current Sea Life Centre discount offers: Cheap ticket deals for 2019/2020
You'll frequently find special discount offers and online deals for Sea Life Centre available that could cut the cost of tickets to any of the aquariums in 2019/2020. Of course, when you book online and in advance you automatically save anything up to 40% on the standard ticket rate.
More theme park and attraction tickets >>

A bit about Sea Life Centres
Sea Life is part of the renowned Merlin Entertainment Group, and has spent the past 30 years building its reputation as a brand of educational attractions for both young and old. While visitors can enjoy the hundreds of species on view at the many centres across the UK, Europe and USA, teams work tirelessly behind the scenes on conservation, research, breeding and rescue programmes.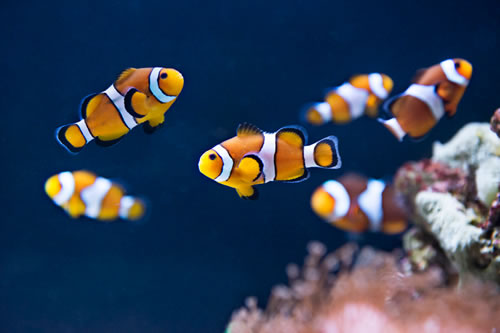 With so many interesting and endangered species for people to get close to, such as penguins, sharks, and turtles, it's no surprise that Sea Life is one of the most loved attractions around. If you fancy visiting for yourself, don't miss the latest special offers on Sea Life Centres for 2019/2020.
Sea Life Centre locations
With 14 aquariums across the UK there is certain to be a Sea Life Centre within easy reach. Each of the centres offers something slightly different - such as the seals in Oban, otters in Birmingham, and crocodiles in London - however, they all guarantee a great fun and memorable day out. You can book your tickets online (using any relevant Sea Life Centre offer for 2019/2020) in the following locations:
Birmingham
Blackpool
Brighton
Great Yarmouth
Gweek (National Seal Sanctuary)
Hunstanton
Loch Lomond (Glasgow)
Manchester
Oban
Scarborough
Weymouth
You'll also find Sea Life Centres at the following popular theme parks: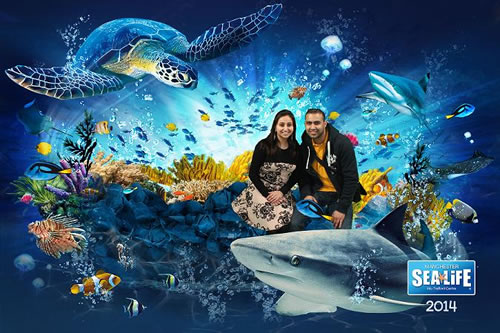 Sea Life Centre creatures
With so many different species living in Sea Life Centres around the UK, it's impossible to name them all. However, there are a few standout breeds that delight children and adults:
Green turtles - learn about this critically endangered species at Sea Life Centres in Birmingham, Brighton, Hunstanton, Loch Lomond, London, Manchester and Weymouth
Hammerhead sharks - find out about the strange shaped head of these sharks at Sea Life Centres in Birmingham and Blackpool
Humboldt penguins - check out these cheeky chaps at Sea Life Centres in Great Yarmouth, Gweek, Scarborough and Weymouth
Asian short clawed otters - meet the world's smallest otter at Sea Life Centres in Birmingham, Great Yarmouth, Gweek, Hunstanton, Loch Lomond, Oban, Scarborough, Weymouth
African dwarf crocodiles - see the world's smallest crocodile at Sea Life Centres in Great Yarmouth and Weymouth
Sea Life London Aquarium
The London Aquarium is somewhat of an institution, and a favourite attraction with many tourists and families visiting the capital. Located under the impressive County Hall on the South Bank of the river Thames next to the London Eye, it's home to one of Europe's largest collections of marine life, plus fascinating reptiles, which makes it a great day out for all.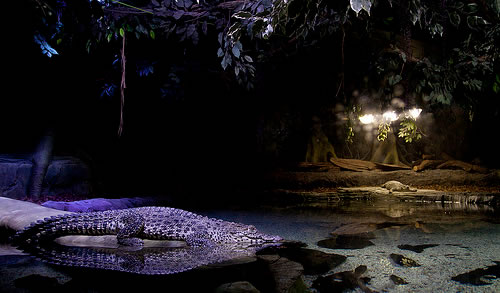 Remember to book your tickets to the London Aquarium online and in advance. As well as saving time by avoiding the queues, you will also save up to 40% on the standard ticket price. Then of course there are the limited time promotional offers which can on occasion knock the price down further.
Inhabitants of London Aquarium
The London Aquarium has no less than 500 species from all over the world. This means that making the most of any Sea Life Centre offer in 2019/2020 requires time, as you won't want to rush around the 14 themed areas spread across three floors. So what can you expect to see? As well as the 40 sharks, you'll also come close to:
Rays
Lobster
Octopus
Jellyfish
Piranhas
Gentoo penguins
Clownfish
Sea turtles
Seahorses
Coral reefs
Experiences at the London Aquarium
Whether you're nurturing the interest of a budding scientist, treating your little one to a surprise birthday treat, or simply fulfilling a childhood dream, the London Aquarium has a range of exciting experiences for children (and some big kids) keen to get their hands wet. VIP experiences at the London Aquarium include:
Feeding experiences - get the VIP treatment while getting up close and personal with turtles and sharks.
Snorkelling with sharks - one for adrenaline junkies: get up close and personal with a private snorkel alongside 15 sharks including black tip reef sharks and tiger sharks. Ticket includes priority entry, behind the scenes tour, all equipment and full briefing prior to swim.
Behind the scenes tour - enjoy a 45 minute tour of the restricted working areas and learn about the various conservation, breeding and research programmes. You'll also discover how the fish food is prepped and find out how all of the creatures are lovingly cared for.
Marine biologist experience - ideal for budding marine biologists, this experience takes kids behind the scenes to meet the team, many of the creatures, and learn all about the various programmes running at the Sea Life Centre. There's a full itinerary from 10.30am till 5.00pm, including a one hour lunch break.
It's worth checking out the general feeding times for the likes of the rays, octopus, sharks, penguins and more so you don't miss any of the action while you're there. Some of the feeding session include talks and a host of fun facts. There are also various touch pools and diving displays to keep you entertained as you snake your way around. These are free to attend with your ticket, so no need for an extra Sea Life Centre offer.
The London Aquarium is, without doubt, one of the most beguiling attractions in the city for youngsters and adults alike, giving you the opportunity to see majestic creatures of the deep (and shallow) face-to-face.
Check out the latest London Aquarium offers >>

Whichever Sea Life Centre you're planning on visiting with your brood, do check out the current special offers for 2019/2020 before booking. In need of a hotel or car hire for your trip? Don't miss our dedicated travel deals page.
Get FREE travel offers
Sign up to receive the latest deals and exclusive discounts on holidays, flights, hotels and more, plus inspiration on where to go when
We promise not to share your details
Related travel brands