Princess Cruises
*affiliate links: find out how we are funded and why this helps us remain free to use.
Our collection of Princess Cruises deals and sale offers for 2023/2024 could see you sailing off into the sunset for less than you might expect. From short journeys to long, luxurious voyages, Princess Cruises has a ship, destination, and itinerary for all.

Top Princess Cruises deals & discounts
Choose from the collection of special offers and promo codes for 2023/2024 listed below to save on your next adventure at sea. From money off and percentage discounts, to sales and specials on extras, you never know what you could get for less.
Sorry, we don't have any deals for Princess Cruises at this time, however we still have plenty of ways you can save on your next trip.
Related brands
Not ready to book yet? Do check back, as the selection of online deals changes frequently.
Princess Cruises late deals
In a last minute dash for some fun in the sun? You can't beat a cruise, and when you use a Princess Cruises late deal in 2023/2024, you could save big as ships don't like to sail with empty cabins. You'll find the latest offers below.
Why book with Princess Cruises?
Princess Cruises has been going strong since 1965, and today takes more than one and half million passengers each year on unforgettable voyages around the globe. From Alaska to Australia, New Zealand to Panama, and countless destinations in between, Princess Cruises sails to more than 150 ports across six continents with fares for all budgets. Princess Cruises has dynamic fleet of ships, some launched as recently as 2014, with all mod cons and creature comforts.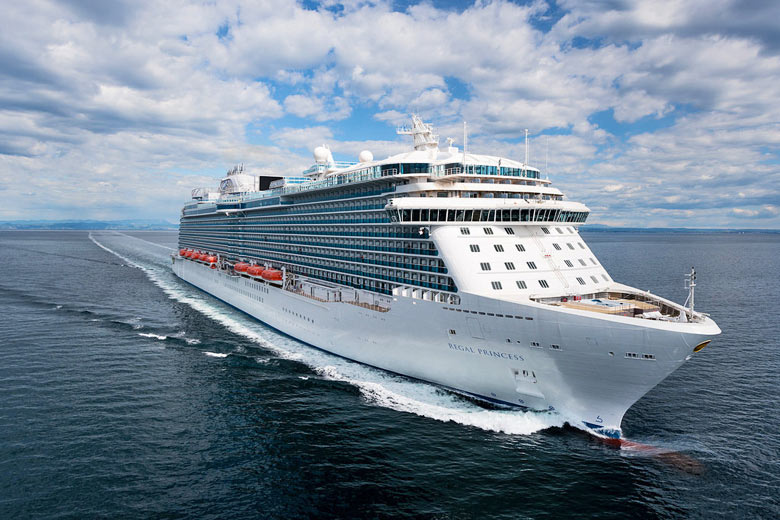 Remember that your fare includes a wealth of dining and entertainment options, while letting you tailor extra such as alcoholic drinks and excursions with special add-on packages made just for you.
What's included?
When you've found your ideal Princess Cruises deal, you can relax knowing that the price you pay includes all the basics you could possibly need - and then some. From anytime and a la carte dining to room service, non alcoholic drinks, and a huge variety activities to choose from, you're guaranteed to be well fed, watered, and entertained at sea.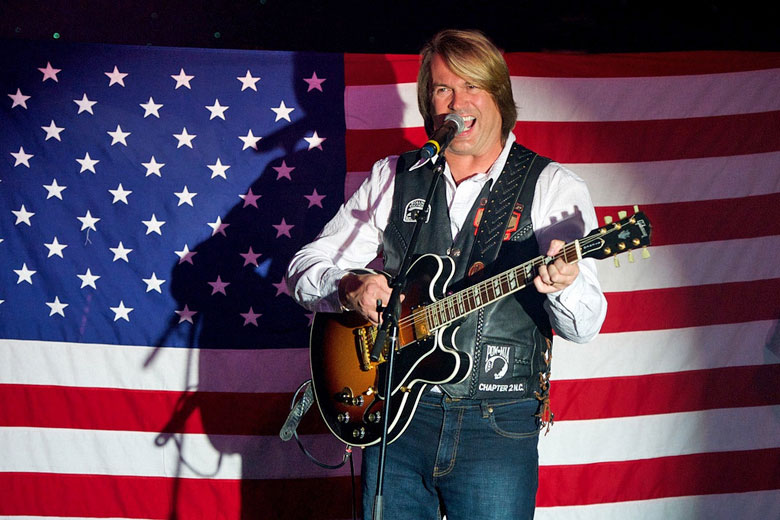 Activities range from access to the fitness centre and zumba classes, to theme nights, parties, live shows, bingo, outdoor screenings, and entry to kids' clubs, among other things. Additional fees apply for extras such as spa treatments, alcoholic beverages, and shore excursions.
Princess Cruises from Southampton
You'll find deals on Princess Cruises from Southampton in 2023/2024 to exciting ports all over the world, lasting anywhere from eight to 45+ days. From journeys through Scandinavia and across the Atlantic, to the Med, Russia, Dubai, and huge hubs in Asia such as Singapore and Thailand, the choice is, quite simply, yours. Don't miss your chance to have a snoop around the three vessels that depart from this UK port:
Princess Cruises from Dover
Princess Cruises operates a number of itineraries that call at Dover as well. From here, you can expect to visit anywhere from New York City and Iceland, to Dublin, Barcelona, and Florence, as well as South American destinations including Peru, Colombia, Ecuador, and Chile, among many others. Before booking your odyssey on board one of the following ships that departs from Dover in 2023/2024:
Destinations with Princess Cruises
Fancy a brief cruise around the fjords? Perhaps you're in need of a fully rejuvenating length sail from Rome to Dubai and Sydney, all in one trip? Whatever you're looking for, you're certain to find an itinerary that suits with Princess Cruises. Offering more than 150 destinations across its complete fleet, deals from Princess Cruises make seeing the world easier and more affordable than ever.
Alaska
Alaska is a nature lover's paradise. Glaciers, wildlife and national parks blend with great fresh food, intriguing local history, and activities like fishing and kayaking to offer you the most immersive of cruise experiences.
Ensuring you get the most out of your time in this wonderful playground, Princess Cruises offers land and sea packages to Alaska, giving you time to get your feet on the ground and try things such as train journeys through the Rockies.
Asia
Giving you a real flavour of what Asia has to offer, Princess Cruises has a number of itineraries that cover various countries. From Japan and South Korea to China, Thailand, Vietnam and more, a Princess Cruises trip around the big (a little) names of Asia is not to be missed.
Go for the culture and cuisine; love the weather and the people. Land and sea packages are also available with many Asia itineraries, it's just a questions of working out where you want to go when.
Australia & New Zealand
Often listed together but wildly different, cruises in Australia and/or New Zealand have so much to give. Australia is as big, bold and colourful, as New Zealand is compact, diverse and rustic.
From Uluru and the Great Barrier Reef to glaciers, Maori villages, and historic landmarks, both destinations are bursting with things to do and see. Land and sea packages help you get the most out of your time down under, while excursions options guarantee to delight from snorkelling to hiking.
More on Australia & New Zealand cruises >>

California & Pacific Coast
True to form, Princess Cruises' range of itineraries on the USA's west coast offer plenty of sun, sea, and serious style.From dedicated wine journeys with fine cuisine and even better views, to city tours in the likes of San Francisco, Seattle and LA, you're taken away from reality without venturing too far from the comforts of shore.
Many cruises even include a late port finish giving you more time to enjoy an array of destinations after dark. Check out the California and Pacific Coast itineraries before booking.
More on California & Pacific Coast cruises >>

Canada & New England
A Canada and New England cruise with Princess Cruises promises to be at least one thing: incredibly scenic. Drift along dramatic coastlines before heading inland to visit historic towns and cities such as Halifax and Boston.
Dine on fresh lobster and breath in the healthiest of sea air - this truly is a part of the world worthy of a cruise.
More on Canada & New England cruises >>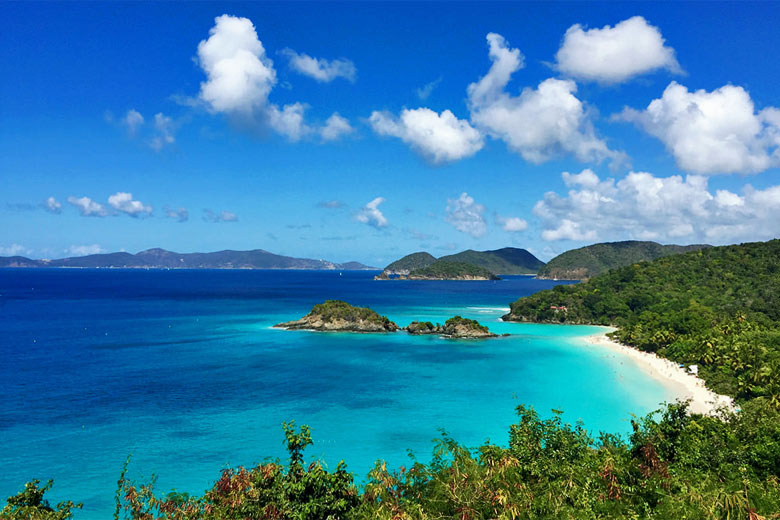 Caribbean & Mexico
Is there anywhere more vibrant, more eclectic, more idyllic, than the Caribbean? Princess Cruises obviously agrees as it offers a wide variety of cruises all over the region encompassing every type of experience from activities and entertainment to gastronomy and history.
Barbados, Aruba, St Lucia, Bonaire, Mexico - just a handful of the delightful destinations you could visit in the Caribbean with Princess Cruises. On top of this, many deals with Princess Cruises in the Caribbean include other far reaching destinations from New York City to London.
Europe
Take in the sights and sounds of Europe with your pick of Princess Cruises' European itineraries. Go north to sail around Scandinavia and weave through the fjords of Norway, or south to the cities of Venice, Athens, Barcelona and more.
Europe is simply bursting with heritage and culture, not to mention some of the finest beaches in the Med.
Hawaii
Dive into island life with a visit to Hawaii. The epitome of exotic, Hawaii has so much to offer from stunning beaches to striking landscapes and volcanoes. Princess Cruises' 15 day tour includes stops at four of the main islands with fantastic shore excursions to boot.
Hawaii is often included in Pacific Coast itineraries as well, allowing you to mix extremes of bustling city stops with peaceful, tropical retreats.
Panama
Make your own history with a cruise down the massive man-made phenomenon that is the Panama Canal. From the shores of Colombia to the jungles of Costa Rica, the canal makes cruising so very different, allowing you to pass seamlessly from one gigantic ocean to another.
It really is one trip you're sure to remember, and when you book with Princess Cruises online you could save while making it a reality.
Short getaways
As nice as it is to escape for two weeks, let alone more than 40 days, it's sadly not always possible. Fear not however, as Princess Cruises has you covered with a selection of shorter getaways, ideal for long weekends that demand something a bit special.
From a shimmy up the West Coast of America over three to five days, to dipping your toe in the Caribbean for four to five days, Princess Cruises' short getaway breaks could be for you.
South America
Princess Cruises has plenty of ways to help you explore South America. From routes that take in spectacular coastline and world famous sites, such as Rio de Janeiro, Buenos Aires, the Falkland Islands, and Cape Horn, to land and sea packages with trips to Machu Picchu and Iguazu Falls.
You can choose how to experience this mighty continent in a way that suits you and your interest.
More on South America cruises >>

South Pacific
As well as stops in Australia and/or New Zealand, Princess Cruises South Pacific itineraries let you explore the beautiful shores and beaches of paradise islands such as French Polynesia, Fiji, and Samoa, while offering incredible experiences in the likes of Papua New Guinea, Vanuatu, Hawaii, and New Caledonia among others.
On top of this, cruising in the South Pacific offers a unique chance to cross the international date line - a sure fire way of messing with your body clock!
More on South Pacific cruises >>

Worldwide
It's not a cliche to say that this [Princess Cruises' worldwide itineraries are serious 'trip of a lifetime' territory. Stretching anywhere from 11 to over 100 days, there is so much to choose from if you want to see the big wide world from the comfort of a cruise ship.
The world will never seem smaller than when you sail from port to port, starting in the likes of London and ending up, countries later, in Australia.
From brief getaways close to home to extended journeys round the globe, Princess Cruises has so much to offer those after a holiday with more than simply a lounger and some sun. You can find out more about all the destinations you can visit with princess Cruises at the link below - the hard part will be deciding just where it is you want to go from the extensive list.
Princess Cruises ships
Princess Cruises has a fleet of 18 ships - that's 17 large cruise ships, with a maximum capacity of over 3,500 passengers aboard the Royal Princess, and one smaller cruise ship, Pacific Princess, which is dedicated to serving more niche routes and narrower passageways, holding no more than 672 passengers.
Shore excursions with Princess Cruises
Princess Cruises has an extensive shore excursion list tailored to each destination cruises call at. From foodie tour and swimming, to sailing, city tours and getting to know the local wildlife, there's something for all ages.Choose from the following Princess Cruises shore excursion offer below:
Discovery & Animal Planet - from the Sloth Sanctuary in Costa Rica and diving with sharks in Hawaii, to the Edinburgh Military Tattoo in Scotland, these excursions get you up close and personal with the locals
Nature & Wildlife - hang out with husky pups in Alaska or meet the African penguin colony in South Africa - whatever you choose, you won't be disappointed
Cultural Experiences - from exploring a Maori village in New Zealand to watching a Russian period dance in St Petersburg, there's a cultural experience for every interest
Activities & Adventures - get out and about zip lining in Costa Rica, snorkelling in the chilly waters of Alaska or diving into the Caribbean off the pirate ship in Antigua
Sightseeing & City Tours - understanding the destinations you visit is half the fun and with tours to the likes of the Taj Mahal, Machu Pichu, the Acropolis in Athens and Sigiriya Rock in Sri Lanka, you soon will
Culinary Delights - one for foodies, everything from wine and lobster to street food and beer is on the table with a culinary tour
Shore excursions are booked separately and usually incur a separate cost.
Browse all shore excursions >>

If a Princess Cruises' trip sound like your kind of dream holiday, don't book a thing until you've checked out the latest Princess Cruises deals, promo codes and online offers for 2023/2024. If you can't quite find what you're looking for, head over to our cruise deals section for even more savings from leading names.
Be inspired
Get your weekly fix of holiday inspiration from some of the world's best travel writers plus save on your next trip with the latest exclusive offers
We promise not to share your details
Related brands
Explore holidays in the sun for less