Where to relive the Summer of Love, San Francisco
This year (2017) marks the 50th anniversary of the Summer of Love; the perfect time to don your tie-dye top, bell-bottom jeans, and plan a trip to San Francisco, especially as Thomas Cook Airlines is set to launch its new direct route from Manchester from May 2017.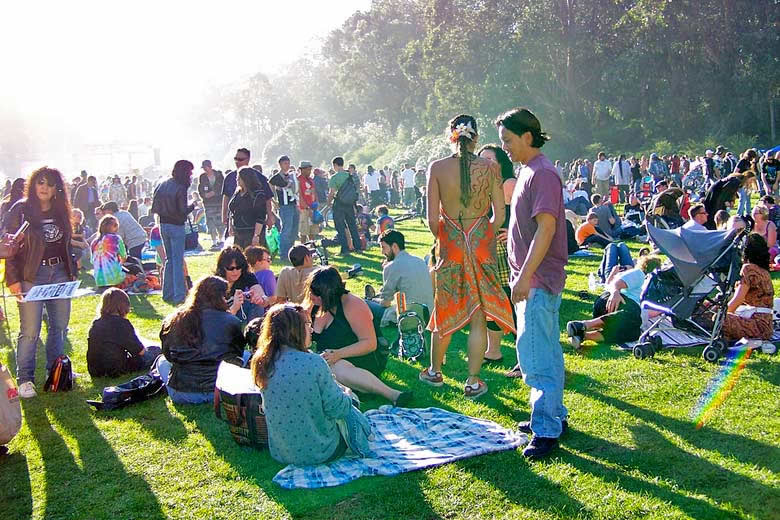 The Summer of Love: San Francisco's cultural revolution
The anthem "San Francisco (Be Sure to Wear Flowers in Your Hair)" was written to promote the Monterey Pop Festival in 1967, which was one of many concerts that took place early in the summer; its popularity and huge turnout heralding the start of something significant: the Summer of Love.
Hippies (aka flower children), mainly college students, descended on the Haight-Ashbury neighbourhood of San Francisco in their thousands. Young people throughout the country were resisting the draft, experimenting with drugs, promoting peace and love, and rejecting the agenda of authorities and white middle-class America.
The mantra was turn on, tune in, drop out. Psychedelic clothing, mini and maxi skirts were the rage, and the counterculture movement had an enormous influence on music, art and literature. This year, San Francisco will celebrate those heady days of non-conformism with events and exhibitions culminating in a concert in Golden Gate Park in October 2017.
Top places to relive the Summer of Love
Haight-Ashbury
Haight-Ashbury was the epicentre of San Francisco's Summer of Love in 1967. The movement had already been gaining momentum around the USA, but it was here that the media focused their attention.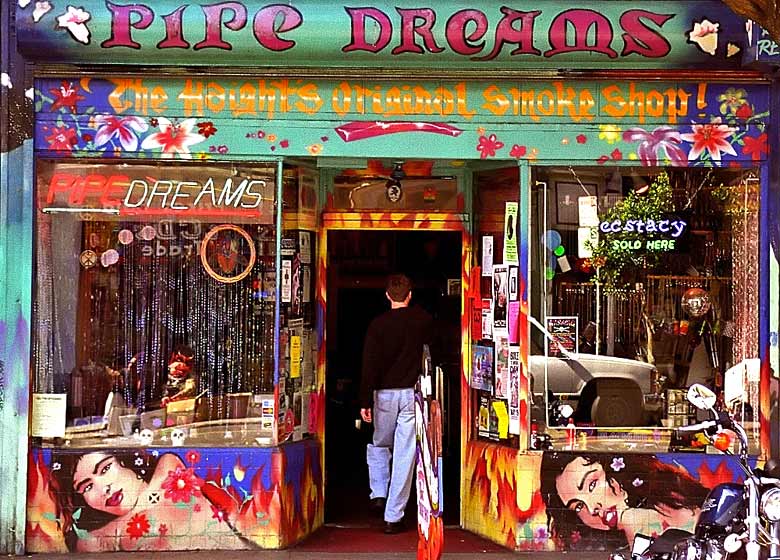 College students and musicians moved into the neighbourhood for the summer. Many came for the music and to 'hang out' with like-minded souls. Ron and Jay Thelin's Psychedelic Shop, the first of its kind in the city, opened on the corner of Haight-Ashbury selling marijuana and hallucinogens. Today, Pipe Dreams (1376 Haight Street), the oldest smoke shop in San Francisco and as close as you can get to a head shop, sells paraphernalia, t-shirts, and posters.
The corner of Haight-Ashbury has attempted to hold on to its tie-dyed roots with vintage clothing, book and record shops. Jammin' on Haight has an extensive collection of tie-dye shirts, while The Tibetan Gift Corner, Amoeba Music, and Held Over Vintage clothing shop all have a pseudo-hippy vibe.
For a pitstop, make for Memphis Minnie's Barbeque Joint (576 Haight Street), which is dedicated to maintaining and celebrating the time honoured American tradition of slow smoked southern style BBQ. If you want to really get under the skin of this area, check out Flower Power Walking Tours, which offers guided routes through Haight-Ashbury, walking you in the footsteps of icons like Janis Joplin and Jerry Garcia.
Meanwhile, Alamo Square's 'postcard row' at Hayes and Steiner streets has distinctive Victorian houses, with a back drop of downtown skyscrapers behind them, providing a striking contrast of styles and eras.
Fillmore District
Once known as the Harlem of the West, the Fillmore was one of the first places in America to feature African American artists in its cabarets and jazz clubs. Music lovers will want to visit The Fillmore, a legendary live venue which featured prominently during the Summer of Love.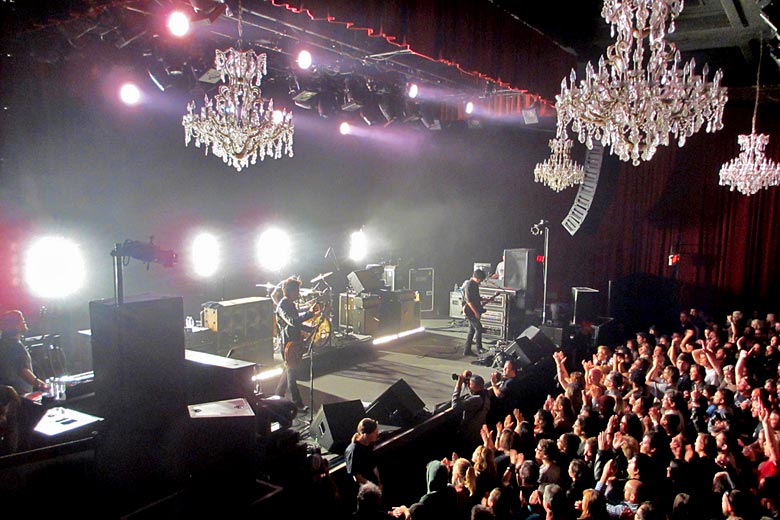 Major artists launched their careers here from The Grateful Dead, Jimi Hendrix, and Janis Joplin to Jefferson Airplane, and Country Joe and the Fish, among others. It was also well known for its psychedelic light shows and creative, now collectible, posters. It is still possible to catch a gig at this world-famous venue, but do book in advance.
The neighbourhood fell on hard times during the seventies and eighties when jazz clubs moved on to larger venues. Fires and the earthquake of 1989 also took their toll. But redevelopment has brought back the jazz venues plus a streetscape with new plazas and a history walk. The Sheba Piano Lounge and Boom Boom Room are worth checking out, while 1300 on Fillmore specialises in soul food with a side of jazz trios and gospel groups. Sunday Gospel Brunches are a sold-out affair so arrive early.
Golden Gate Park - Hippie Hill
Explore dozens of gardens and plants among the 55 acres nestled within Golden Gate Park, considered by most to be the home of the Summer of Love. Make your way to Hippie Hill for a Drum Circle. A favourite of locals for years, the spontaneous drumming is dramatic, energetic and fun. Get ready to people watch and even participate.
North Beach
In the fifties, the North Beach neighbourhood became the stomping ground for beat artists, precursors to the hippy movement. They were attracted by the area's affordability and its cultural vibrancy. The Beat Museum (540 Broadway) offers a curated look at artists such as Jack Kerouac, Allen Ginsberg, and Gary Snyder. It houses original manuscripts as well as photos, personal effects, and memorabilia. Book a tour of the Beat Museum to get some context about the emergence of the movement, their ideals and their influence on sixties' counterculture.
The first all-paperback store in the country, City Lights Books (261 Columbus Avenue at Broadway) was founded by Beat Poet Lawrence Ferlinghetti in 1953. It maintains its progressive, sometimes anarchic, values while also offering more mainstream fare. On leaving City Lights, duck into Jack Kerouac Alley, which is dedicated to the late writer, and connects North Beach with Chinatown, It is covered with plaques and artwork, and makes for a special Instagram snap.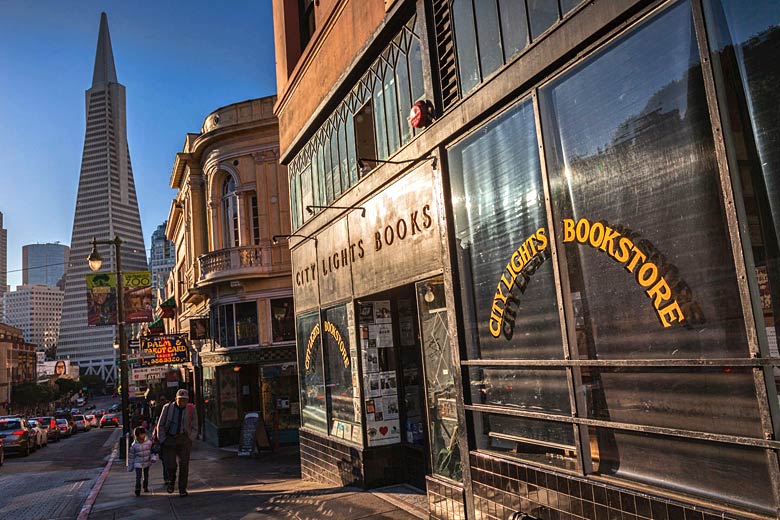 Across the street from City Lights is Specs' (12 Williams Place), an establishment that has been everything from a speakeasy to a lesbian bar. The bar is officially called Specs' Twelve Adler Museum Café, and named after its owner Richard "Specs" Simmons. It is important to note that Specs' is more famous for its history and characters (long-time North Beach residents) than the quality of its beverages.
Get the most out of the area with a two-hour walking tour of North Beach with Walk SF Tours, which focuses on the favourite haunts of the Beat generation in the 1950s.
Mission District
The oldest neighbourhood in San Francisco was named after Mission Dolores (corner of 16th and Dolores Street), which was built in 1776. Murals and artwork are everywhere in this neighbourhood adorning walls, fences and buildings. Some of the trendiest new restaurants and art galleries are springing up in this venerable part of the city; some say it has the most independent spirit, a throwback to the counterculture influence of the 1960s.
The shops on Valencia Street are independent and quirky with specialities ranging from artisan chocolate to vintage clothing (including customisable rucksacks), locally made perfumes to stationary. You get all walks of life in the Mission so people watching is one of the top things to do here.
In homage to the vibe prevalent during the heyday of the hippy movement, have a picnic, catch some rays or just chill out in Mission Dolores Park. Head to Alba Ray (2253 Mission Street), a new Cajun style restaurant, for classics like shrimp n' grits and El Techo (2516 Mission Street) for tamales. For some lighthearted competition, visit Urban Putt (1096 South Van Ness at 22nd Street), a funky 14 hole indoor mini-golf course.
Where to relive the Summer of Love: top events in San Francisco
As you might expect, San Francisco is bursting with events in all shapes and sizes dedicated to the anniversary in 2017. Some of the standout ones to bear in mind if you're heading on the city's hippy trail include:
Hippie Modernism: The Struggle for Utopia, Berkeley Art Museum & Pacific Film Archive, University of California - 8 February to 21 May 2017
Summer of Love: Art, Fashion, and Rock & Roll, de Young Museum - 15 April to 20 August 2017
On the Road to the Summer of Love, California Historical Society - 12 May to 10 September 2017
Summer of Love Exhibition, Mexican Museum - 1 June to 20 August 2017
Flower Power, Asian Art Museum - 16 June to 1 October 2017
Fancy walking in the footsteps of free loving activists? You can be part of the action or, at least, the celebrations, when you hop on board Thomas Cook Airlines' new direct flight from Manchester this summer. You can also check out the weather in San Francisco and see when we think is the best time to go for the best type weather.
Get FREE travel offers
Sign up to receive the latest deals and exclusive discounts on holidays, flights, hotels and more, plus inspiration on where to go when
We promise not to share your details
Related posts