9 seriously tempting reasons to visit Sardinia
Please note: travel restrictions remain in place owing to the coronavirus pandemic. Be sure to check the latest travel advice and explore current covid rules and regulations by country.
In Sea and Sardinia, D. H. Lawrence swooned his deep love for an island in Europe like no other: "Sardinia is something else. Enchanting spaces and distances to travel, nothing finished, nothing definitive. It is like freedom itself." This idyllic slice of Italy feels like a nation apart; an isle away from the humdrum of modern life.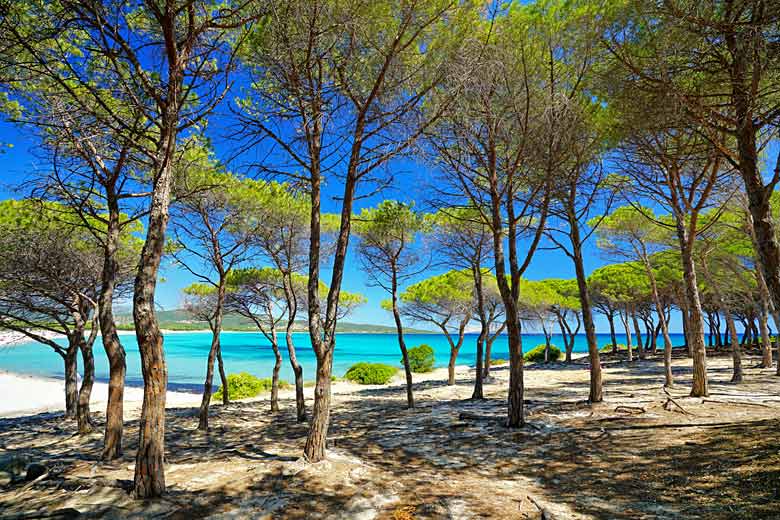 Sardinia is an oasis of big skies, endless seas and sweeping beaches, the sort of oasis you see in a brochure and think it cannot possibly look like that. It does. Swirl in swathes of history, lashing of things to see and do and, of course, a glass of the seriously underrated Sardinian wine, maybe some cheese too, and it's no wonder D. H. Lawrence was so entranced.
Getting to Sardinia Check out the latest deals on holidays to Sardinia with TUI*, which departs from airports across the UK.
1. Glorious beaches
It is those impossibly pretty, starched white oases of sand that first draw visitors from all over the world. The locals reckon they have the finest beaches in the Mediterranean and, slipping off your sandals here, you won't be feeling like arguing.
Relax; there is plenty of space for everyone as Sardinia presides over almost 2,000 km of coastline. Generally, the east coast is calmer; classic Sardinian beaches include Capo Carbonara, Spiaggia del Simius and Spiaggia del Riso.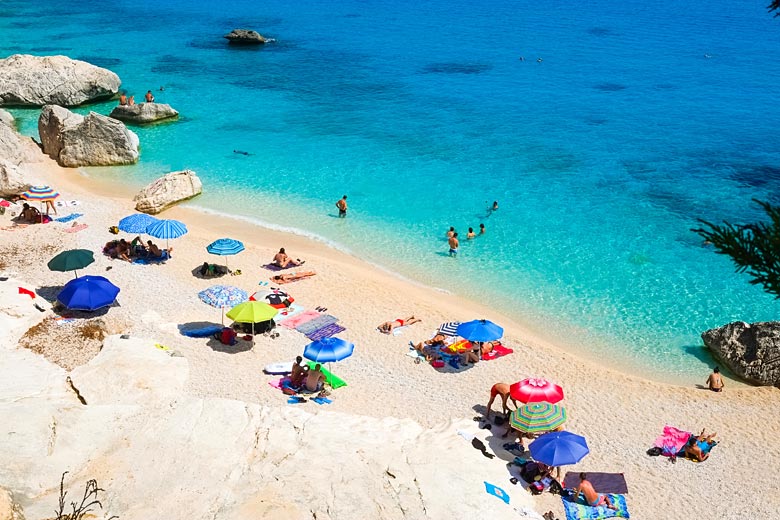 Then, of course, there are the beaches and coves of the world-famous Costa Smeralda. Here, look out for the likes of Spiaggia Capriccioli, Spiaggia del Principe and the wide, long Liscia Ruja. It's hard to find a bad beach on this paradisical island.
2. The mysterious Nuraghe
The Phoenicians, Vandals and Byzantines all left their mark on Sardinia, but swirling in the mists of time are earlier prehistoric remnants. You can find them all over the island; indeed there are over 7,000 of these stone megalithic relics.
Many Nuraghe are conical in shape and most date back at least 3,000 years. It's worth taking a guided tour as that really opens up their colourful stories and how they, and the Nuragic civilisation, fit into the rich tapestry that is Sardinian history.
Part of the mystique is guessing at their true role: were they fortified towers, just dwellings or sacred sites; perhaps a combination of all three?
3. Catalan culture
Historic Alghero is known as 'Little Barcelona' with good reason as, for centuries, the Catalans held away here and their influence lingers deep in its culture, from the bilingual street signs to the landmark cathedral.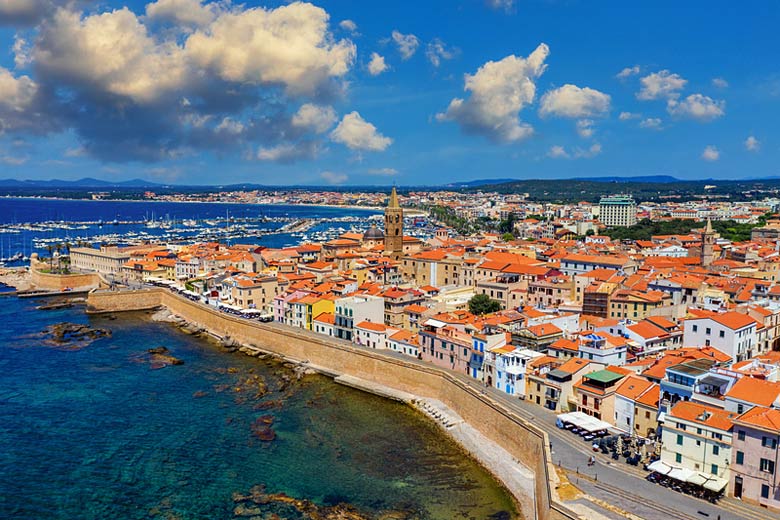 This gorgeous old-world seaside charmer is a riot of cobbled streets and stone houses fringed with wrought-iron balconies. Foodies will be in heaven: head for the Barceloneta district, where traditional trattorias offer Aragosta alla Catalana (Catalan lobster) alongside Porceddu (roast suckling pig).
Wash it down with a glass of local Vermentino wine; a tangy citrus and grapefruit refreshing joy, more New World than Old.
4. Quaff the wine
Sardinia may not be the first place in Italy you think of when it comes to wine but it was known as the 'Island of Wine' as far back as the 16th century. Today, there are around 20 different wine-producing regions in Sardinia and it's home to one of Europe's largest vineyards.
Sella & Mosca spreads its vines across a whopping 650 hectares and produces a superb range of great value wines. The local Cannanou (a Grenache sibling) and aforementioned Vermentino (similar to a light Sauvignon Blanc) grapes may not be household names around the world but, on their own or in blends, they can be delicious.
Guided tours and tastings really open up the wines and their heritage. Also, look out for the mirto digestif, a potent end-of-evening tipple derived from the purple berries of the myrtle bush.
5. Dive with the Romans
There are not many places in the world where you can dive with the Romans: Sardinia is one of them. You don't need to get your feet wet to check out the Roman ruins around the ancient city of Nora with an old amphitheatre, baths and the Temple of Aesculapius.
The real wonder, though, is when you don scuba gear and follow the arrow-straight Roman road that disappears below the surface of the Mediterranean. Dip down and peel back the centuries as you explore the old port, Porto Nord Occidentale, and search for Roman amphorae as well as other fragments of their lives.
6. Cagliari's charm
Sardinia's charmingly chaotic capital city has a buzz and energy quite unlike anywhere else on this laidback island, sometimes with more in common with Naples on the mainland than Alghero.
It's worth a visit alone to try the local take on pizza: Pizzetta Sfoglia is a round flaky pastry stuffed with a savoury filling, usually tomato sauce and cheese, with vegetables and salami sometimes in the mix too.
Take a stroll around the Castello district to discover the medieval city and its churches, then take in the striking façade of the Romanesque Cathedral di Santa Maria. If it's retail therapy or posing you prefer, saunter down Via Roma. For seafood with a Mediterranean breeze, head for the waterfront.
7. Hiking heaven
Sardinia is an island that is a hiker's dream with everything from rugged mountain yomps up peaks almost touching 2,000 m through to relaxed ambles along its scenic shores.
These hills may look impregnable but there are easily accessible with trails often following old shepherd tracks. You'll find waymarked routes that are relatively easy to follow alongside more DIY adventures.
Snare the Gennargentu National Park walking map if you want to explore this deeply attractive hideaway. There are two further national parks, plus further reserves dotted around an island that takes conservation seriously.
8. Cheesetastic
It is a local joke that Sardinia is home to far more sheep than people. Sometimes it feels like it's true but whatever the reality the delicious result is that the island offers up superb cheese.
Sardinia's rich, sweet milk is put to good use to make decadent, creamy pecorino. You should try and savour it when it is young and soft, more delicate in flavour.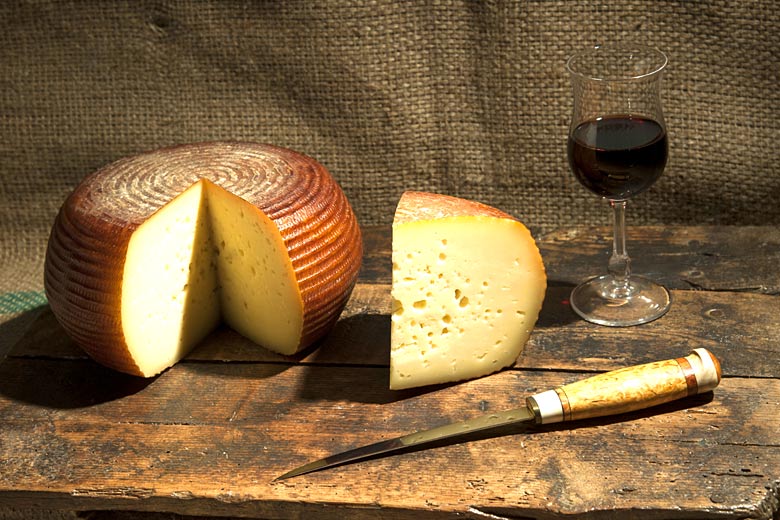 Some of the best cheeses are imbued with local flavours, such as mirto, or myrtle. Meanwhile, Casu Martzu is a more acquired taste, even concept, as this controversial sheep cheese is infested with live maggot larvae.
9. Hop on the Little Green Train
Join D. H. Lawrence again on this wee historical adventure, as he was a huge fan. The Trenino Verde, a glorious old-timer, has run for well over 100 years (closer to 150).
Lawrence remarked on the sense of solitude and window into uninhabited landscapes it brought, and you'll still feel that today. The train trundles from Arbatax to Mandas through scenery that rarely fails to be anything but dramatic.
Weather in Sardinia
| | Jan | Feb | Mar | Apr | May | Jun | Jul | Aug | Sep | Oct | Nov | Dec |
| --- | --- | --- | --- | --- | --- | --- | --- | --- | --- | --- | --- | --- |
| Maximum daytime temperature °C | | | | 17 | | 25 | 29 | 29 | 26 | 22 | 18 | |
| Hours of sunshine (daily) | | | 6 | 7 | 9 | 10 | 11 | 10 | 8 | 6 | | |
| Days with some rainfall | | | | 12 | 8 | | 2 | | 7 | 11 | | |
| Sea temperature °C | | | | | 17 | | 23 | 24 | 23 | | 18 | |
Ready to revel in the delights of Sardinia? Browse all current deals on holidays with TUI in 2021/2022.
More about Sardinia
Jan Feb Mar Apr May Jun Jul Aug Sep Oct Nov Dec
Be inspired
Get your weekly fix of holiday inspiration from some of the world's best travel writers plus save on your next trip with the latest exclusive offers
We promise not to share your details
Related posts
*affiliate links: find out how we are funded and why this helps us remain free to use.