8 reasons to add Madeira to your bucket list
*affiliate links: find out how we are funded and why this helps us remain free to use.
Ever dreamed of escaping to your very own treasure island? Step forward Madeira, the balmy island at the heart of the Madeira archipelago in the exotic-sounding region of Macaronesia.
It's indeed an exotic place that strikes on arrival with its steep mountain slopes and seriously rich vegetation. The bounty of plants and flowers here seems to be taller and larger than anywhere else.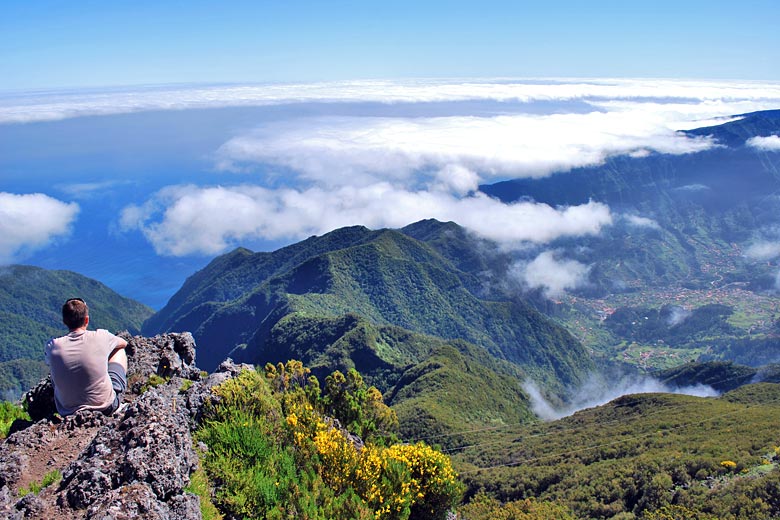 Some islands offer just beaches. Not Madeira. This Portuguese oasis, north of the Canary Islands in the Atlantic, is alive with everything from a characterful capital and picturesque fishing villages to world-class walks and the world's zaniest toboggan ride.
Foodies can enjoy a delicious fish unique to the island that brings in visitors from mainland Portugal, as well as a tasty local sugar cane rum cocktail.
1. Funchal
The Madeiran capital is a stunner, well worth a city break in its own right. It enjoys a spectacular location, draped on vertiginous mountain slopes that plunge right down to the Atlantic surf.
The revamped waterfront is lively, but the real action is in the backstreets of the Velha. The narrow streets are home to ornate architecture, vibrant bars and independent shops. Brilliantly, the wooden doors along Rua de Santa Maria have been painted by artists, forming a jaw-dropping outdoor art gallery.
2. World's most thrilling toboggan ride
Madeira is a famously steep island and you certainly feel that if you catch the cable car up to Monte. Not so much on the cable car ride itself, but when you board one of the vintage wooden toboggans that barrel back down the hill at ridiculous speeds.
I like watching the faces of passengers at the first corner as the toboggans hurl around like they are about to tip (they don't, well seldom do!), and the local drivers laugh.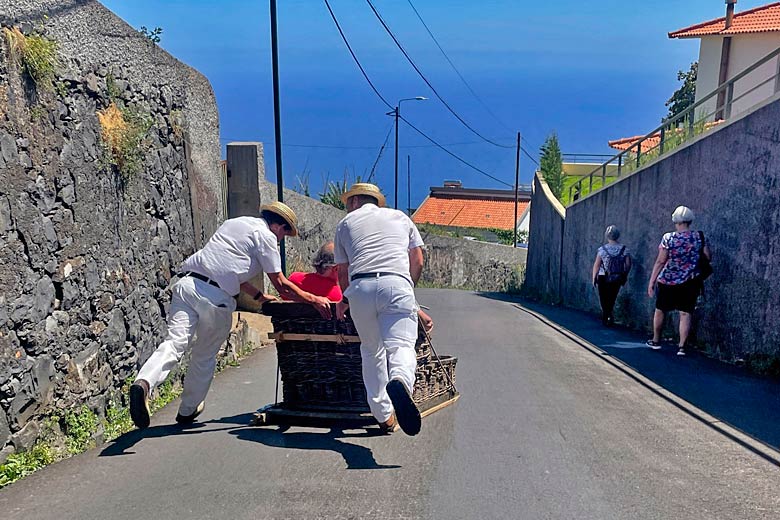 3. Câmara de Lobos
This has to be the most picturesque village in Madeira. It's still very much a working fishing village with a sprinkling of brightly coloured wooden fishing boats lining the harbour.
There's little to do here bar admire the remarkable qualities of the ever-changing local light dappled across the white-walled houses, sip on a cool drink and feast in two of the best restaurants I've ever been to. More on that later...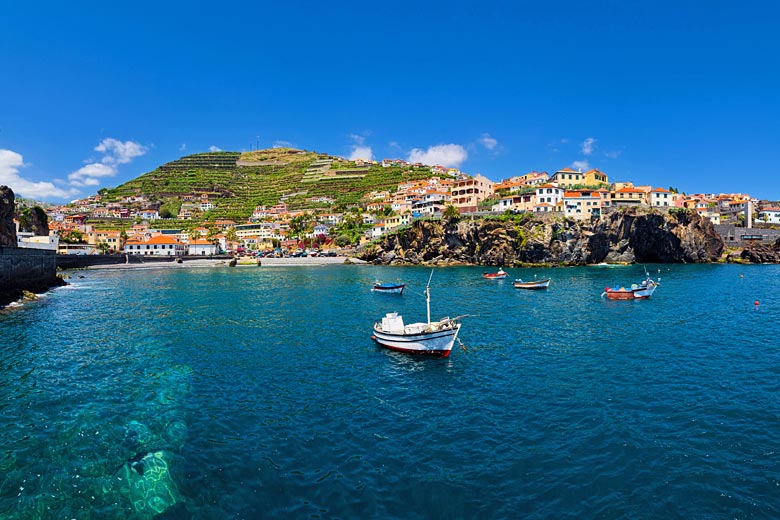 4. Poncha!
Madeira may have been renowned for its sweet wines since time immemorial - it was even mentioned by Shakespeare - but the number one drink here is poncha.
This deliciously sweet and strong cocktail is served all over the island but best enjoyed on the backstreets of Funchal and down on the waterfront in Câmara de Lobos. It's made from local cane sugar rum and be warned - it packs quite a punch!
5. Mighty mountains
Madeira boasts an impressive range of rugged mountains that just beg exploration. I spent a week hiking here during the Madeira Walking Festival, and the local trails really are world-class. My favourite walk is cheating a little. You can be driven all the way up to near the island's third-highest point, Pico do Arieiro.
If you've no experience or don't have the right gear stop now. Otherwise, you can set off on a long, fairly straightforward ridge walk that allows hours wandering high above the clouds, a deeply special experience.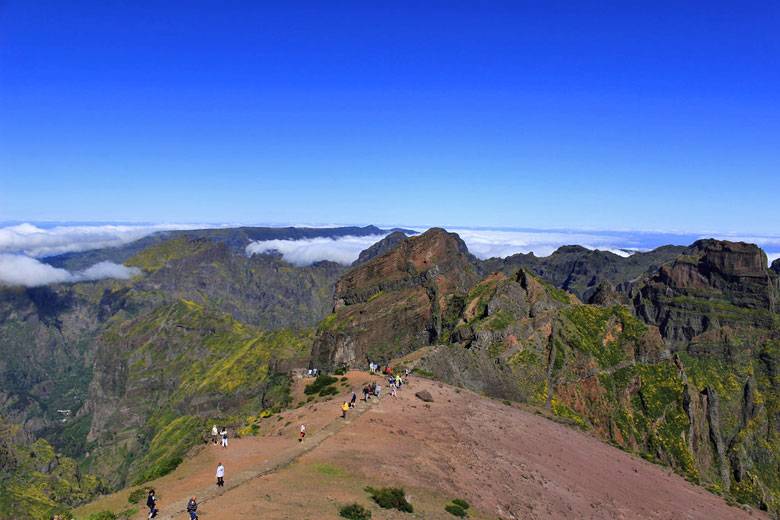 6. Ugly fish & beautiful beef
Best not to judge a book by its seriously ugly cover. Madeira's seafood speciality is the hideous looking scabbard fish. On the palate, it's a stunner, best served grilled on laurel skewers. Be careful not to get the fish, known locally as espada, mixed up with espetada, though.
The latter is a Portuguese meat delicacy. It's basically hulks of marinated beef hanging on a skewer. Both are utterly delicious. The best place to try espada is at Vila do Peixe in Câmara de Lobos and for espetada at the aptly named Vila de Carne.
7. Levada walks
These sinewy irrigation channels are a striking feature of the Madeiran countryside. They are still very much in use today, accumulating water and irrigating farmland. An enjoyable spin-off is that they are like pedestrian motorways into the tough landscape as you can walk along many of them.
The walking is very straightforward as they are flat. The most popular levada walks are now signposted and, handily, local buses can often drop you off at the start of a trail and you can pick up another at the end.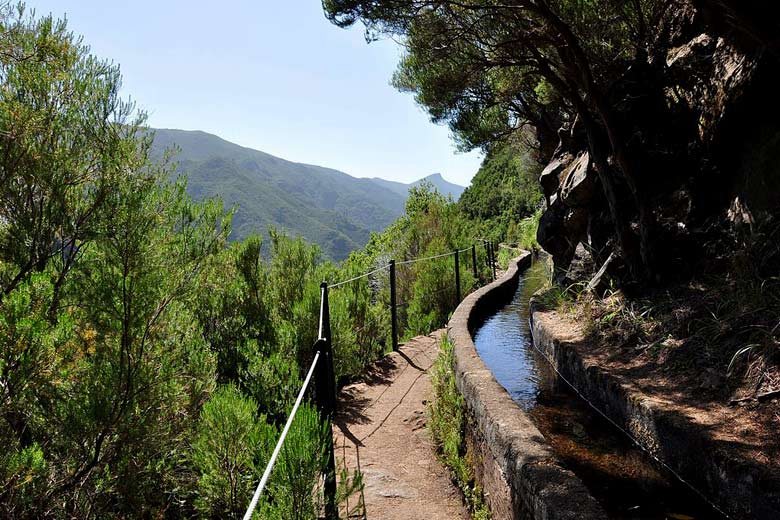 8. Porto Santo
If you've any spare time on Madeira I seriously recommend a wee trip over to the island of Porto Santo. You can take the regular ferry but suggest flying over to give you maximum time there. The star attraction on this bijou island is the sweeping six-mile-long beach.
Then there are volcanoes to hike and rugged coastal scenery to explore. The journey over is impressive too as you can see most of the Madeira archipelago en route. The views get even more spectacular as you approach the island of Madeira on the way back as well.
Whether you're into walking, fine seafood, epic views or just soaking in the vibes of somewhere new, Madeira has it all. You can also check out the weather in Madeira, and see when we think is the best time to go.
More about Madeira
Madeira by month
Jan Feb Mar Apr May Jun Jul Aug Sep Oct Nov Dec
Explore holidays in the sun for less
Be inspired
Get your weekly fix of holiday inspiration from some of the world's best travel writers plus save on your next trip with the latest exclusive offers
We promise not to share your details
Related posts