The multi-centre breaks from TUI you never knew existed
Please note: travel restrictions remain in place owing to the coronavirus pandemic. Be sure to check the latest travel advice and explore current covid rules and regulations by country.
Multi-centre breaks are a brilliant way to get more out of your holiday. Not only does it add some variety to your travels, it also allows you to see multiple destinations at a reasonable price.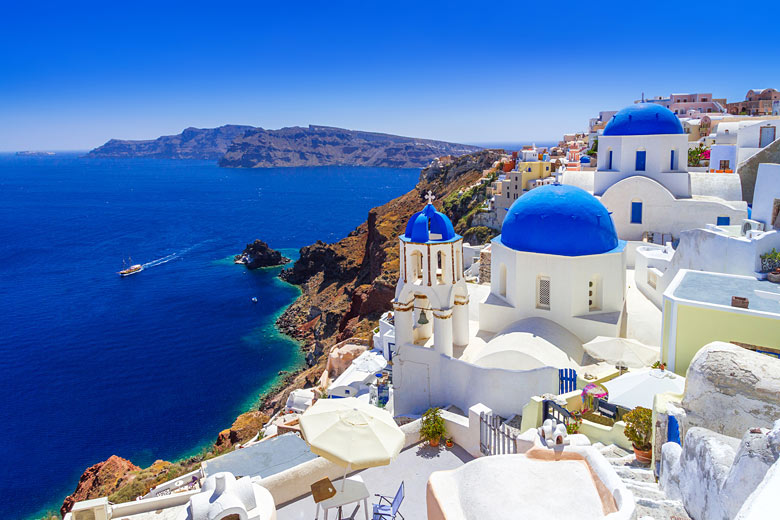 When you book your multi-centre holiday with TUI*, it's as easy as can be, because the hard work has all been done for you. Whether you fancy a culture-filled hop through Europe or a city and beach combo in southeast Asia, TUI will find the perfect multi-centre breaks to suit you. Here's some inspiration.
Europe
From island-hopping in Greece and the Balearics to city-slicking in Italy, TUI offers a great variety of multi-centre breaks across Europe.
Greece
As a fantastic archipelago, Greece* was made for multi-centre breaks. It doesn't get any better than dining al fresco on delicious mezze, exploring archaeological sites, and then jetting over the shimmering Aegean Sea to do it all again on a different island.
TUI has picked out itineraries that deliver some of the most memorable Greek holidays. How do you fancy following the sunset to the chic volcanic island of Santorini* before zipping over to the dreamy island of Paros* for more sun, sea and ancient wonders? Sound appealing? Thought so.
Italy
You may have taken a city break to Venice*, but have you considered combining Italy's floating city with a beach getaway? After 48 hours marvelling at the mosaics of St Mark's Basilica (and feasting on delicious cicchetti in quirky back-street bars), you can be transferred to the sandy shores of Lido di Jesolo for a generous slice of R&R.
If the seductive scenery of citrus and olive groves beckons, TUI's multi-centre breaks to the Amalfi Coast* - split between the charming town of Sorrento and pretty Positano or Amalfi - will have you hooked on southern Italy.
Elsewhere, they offer trips to Naples, Capri and Pompeii as well as Italy's famous lake region. A two-week sojourn split between the spectacular Lake Como* and Lake Maggiore* will blow you away.
Spain
There's so much of Spain to love, so why not see it all? That's the thinking behind TUI's multi-centre breaks in the Balearics*.
With everything from Michelin-starred restaurants to sprawling food halls, Palma City is a foodie Mecca. So, a 14-night holiday split between here and the irresistible Playa de Palma is the perfect combo for those who call themselves beach-lovers and gourmands.
If you've been there and got the T-shirt in Majorca* and Menorca*, consider a multi-centre break to Ibiza* and Formentera*. A week or so exploring the Caribbean-esque beaches of 'Ibiza's little sister' make for a fantastic add-on to three days on the White Isle.
Croatia
The secret's out: Croatia* plays home to a show-stopping coastline and jaw-droppingly gorgeous islands. So, if you don't want to limit your holiday to the spectacular city of Dubrovnik*, a multi-centre holiday will solve that quite nicely.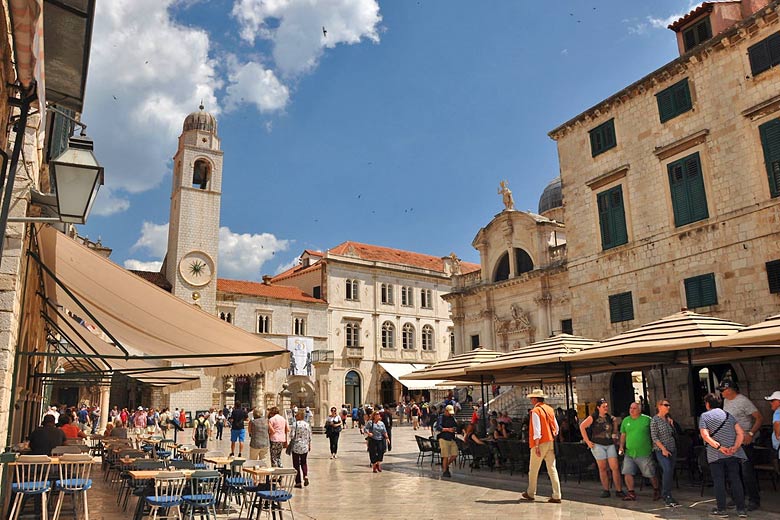 To get the most out of Dubrovnik*, you'll want to spend at least three nights here. Explore the cobbled lanes, the historic city walls (don't forget the Game of Thrones Tour if you're a fan) and consider taking the cable car to the top of Srd Hill for phenomenal views. With TUI's multi-centre holidays, you can pair this photogenic city with a scenic drive along the Dalmatian Coast, taking in pretty seaside towns and the irresistible Plitvice Lakes.
Alternatively, take a ferry to the idyllic islands of Korcula or Koločep. Whichever one you choose, you'll be rewarded with the medieval ruins, gin-clear waters, and olive grove-covered landscape that Croatia* is renowned for.
Central America
If you've always fancied discovering the many sides of Central America, booking a multi-centre break could be the best thing you ever did. You'll discover the magnificent Mayan ruins of Mexico or mind-boggling wildlife of Costa Rica, without missing out on those dreamy tropical beaches. Here are some options.
Costa Rica
The indigenous flora and fauna, beguiling jungles and unique natural wonders are what beckons the intrepid traveller to Costa Rica*. TUI's multi-centre breaks here allow you to be as adventurous or as serene as you like with a variety of canopy zip-lining, white-water rafting and tubing, mixed with breathtaking cloud forest hikes.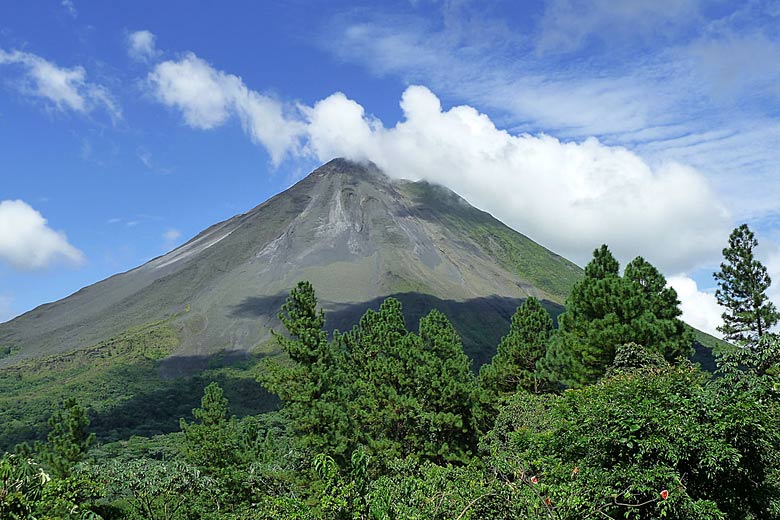 Their collection of coastal hotels in Playa Tamarindo and Playa de Matapalo means you can end your jungle adventures with a dreamy break on the beach. Sounds like bliss, right?
Mexico
It goes without saying, if you're holidaying in Mexico*, you've just got to witness the world-famous Mayan temples. But if you also like to sink your toes into sugar-soft sands, TUI's Yucatan Explorer tour - which takes in the famous Chichen Itza and ancient fortresses with the sun-soaked paradise of Cancun - lets you have your cake and eat it.
If diving adventures are more your calling, consider TUI's multi-centre breaks to Isla Mujeres* where you'll enjoy three days discovering shipwrecks and ice-white beaches before you chillax on Mexico's Caribbean coast. A two-week break split between here and the serene Isla Cozumel or the wildlife-rich Isla Holbox (known for its whale shark diving) are popular options too.
Caribbean
If you're going to take the long haul flight to the Caribbean, your trip's going to step up a notch if you take in more than one part of an island.
Each and every one of the Caribbean's dreamy isles has a similarly bold and vibrant personality. Yet owing to their individual colonial histories, they each come with their own idiosyncrasies.
St Lucia
The hotels on the Caribbean island of St Lucia* are heavenly. So, it makes perfect sense to split your time between more than one luxury retreat.
Depending on the time of year, TUI offers various multi-centre options across St Lucia. For example, a week in the Royalton St Lucia, in the island's far north, guarantees golden sands and no-holds-barred luxury, while a week at the sought-after BodyHoliday offers the perfect chance to get a top-to-toe health MOT.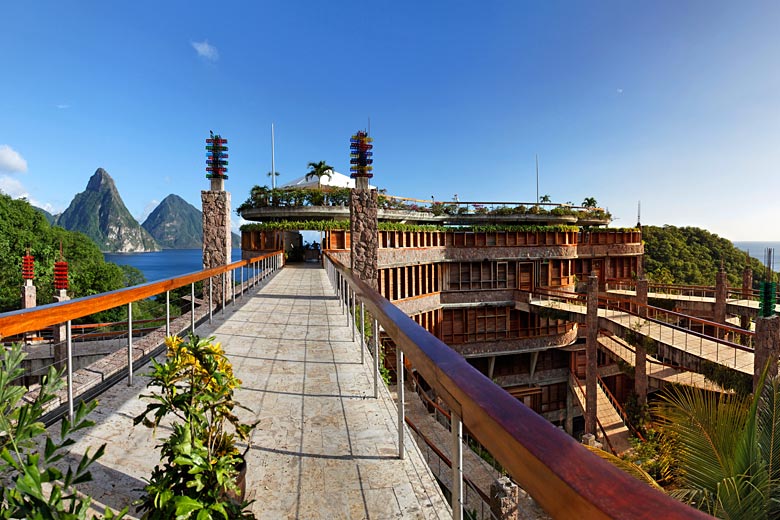 Meanwhile, the iconic Jade Mountain Resort - complete with its 'three-walled' hotel rooms - perched high above Anse Chastanet Beach, delivers front-row seats to those incredible Piton Mountain views.
Cuba
If you're sticking to Cuba*, it makes sense to take a multi-centre itinerary, so you can see the best of this fascinating island nation. Factor in three nights exploring the locked-in-time charm of Havana* with 11 nights on the paradisiacal beaches of Varadero. You'll feel like you've seen two very different sides to this colourful island.
Asia
What do you get if you mix the frenetic energy of a southeast Asian city with the tranquil pace of an exotic coral island? The answer is a match made in heaven, because Asia was made for multi-centre holidays.
Thailand
If you're after that dreamy antidote to a three-day jaunt in Bangkok*, look no further than Phuket. This rainforested island, located in the Andaman Sea, has charming ocean-facing hotels and ridiculously beautiful beaches that are perfect for sinking your feet into after stomping through the city.
TUI's other multi-centre breaks in Thailand* can combine the temples, markets and nightlife of the capital with the likes of dreamy Khao Lak*. Or if you fancy an all-beach getaway, you can bypass the city and opt for multi-centre breaks in Krabi* and Phuket*.
Vietnam
If paradise sands are your calling, a multi-centre holiday in Vietnam* could be your perfect getaway. After all, you'll find hundreds of great beaches dotted along the shores of this captivating country, and myriad multi-centre options to help you see the best.
The Wonders of Halong Bay itinerary allows you to take a luxury cruise that combines the country's striking limestone towers, with a hop over to the island of Phu Quoc, home to some outstanding beaches.
If you'd prefer more of a cultural and scenic adventure, you'll want to check out TUI's multi-centre cruise that takes in the natural wonders of the Mekong Delta with the French colonial architecture of Hoi An, including the life-affirming discovery of the Cu Chi Tunnels, excavated during the Vietnam war. Multi-centre trips between Vietnam and its captivating neighbour of Cambodia are an option too.
Sri Lanka
Sri Lanka is a big contender for the best exotic getaway this year. And thanks to its diverse culture and topography, the 'Pearl of the Indian Ocean' is a brilliant way to pack two holidays into one.
From its emerald tea plantations and lush rainforest to the vertiginous Sigiriya rock fortress, Sri Lanka* satisfies an appetite for both culture and scenery. With TUI, you can now pair ancient Buddhist ruins, aromatic spice gardens and trips to the wildlife-rich Minneriya National Park with lazy days spent on Sri Lanka's tropical shores. You'll find brilliantly-placed hotels across the likes of lively Hikkaduwa, chilled-out Ahungalla, Negombo, Kalutara, and the surfer's paradise known as Bentota.
India
There's no better way of getting a real taste of India* than taking a multi-centre holiday that incorporates a variety of landscapes and heritage into one trip, and a two-week 'tour and stay' through Kerala's backwaters* allows you to combine a relaxing cruise along these magical waterways with the ancient cultures of Cochin.
Goa* is home to some of India's most irresistible beaches, but if you're keen to mix some R&R with the country's most famed architecture, the Golden Triangle and Amritsar tour is ideal. This cultural getaway combines the paradise coastline with the historical splendour of Jaipur - 'The Pink City' - the world-famous Taj Mahal in Agra, and the sights of Old and New Delhi. For the chance to witness India's striking 'City of Lakes', consider adding on a trip to Udaipur.
Indonesia
There are an incredible 13,000 islands in Indonesia making it an island-bagger's dream - but where do you start exploring this stunning corner of the world?
For the first-time visitor, TUI's Indonesia multi-centre holidays offer a brilliant way of getting a taste of this archipelago. You can split your holiday into two or three parts; the superbly diverse island of Bali* alone warrants one or two stops, exploring the palm-fringed beaches, upscale bar scene of Seminyak and of course, the captivating rice paddies and shrines of Ubud.
A ferry ride will take you to the wildlife-rich neighbouring island of Lombok* where you'll discover the majestic Mount Rinjani, spectacular waterfalls (visit Benang Stokel and Benang Kelambu) and an incredible, zen-like vibe.
North America
Have you ever taken a holiday to North America and felt like you've barely scratched the surface? If so, you're not alone. This vast and varied continent plays home to everything from movie-set cities and world-leading theme parks to palm-fringed beaches and immense national parks. With a great network of airports and excellent car hire options, it's ideal for taking a multi-centre holiday.
USA
TUI currently specialises in multi-centre trips across the United States, and Florida* is one of its specialties - great if want to meet Mickey and experience the Sunshine State's blissful shores.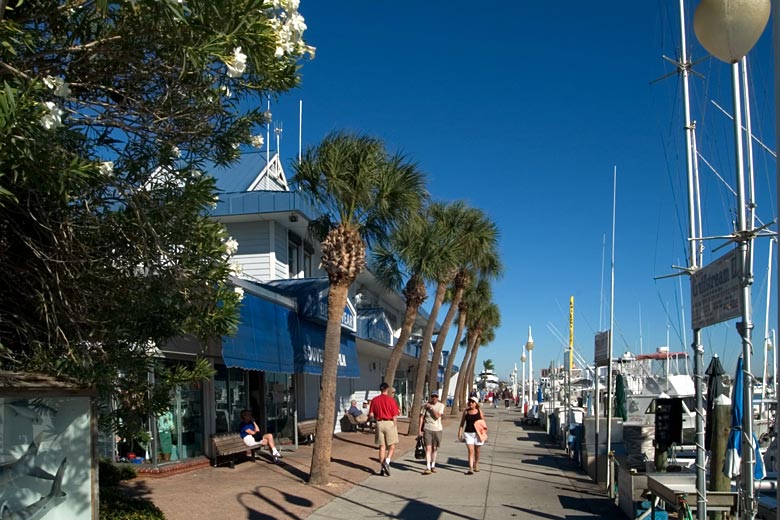 Most of TUI's Florida trips can factor in a once-in-a-lifetime trip to Walt Disney World Resort* with the entertainment hubs of Orlando and the world-famous International Drive. Other options include the hair-raising rides and movie sets of Universal Resort Orlando*, which you can add on to Disney or pair with a sun-soaked jaunt to Miami Beach*, home to A-list cocktail bars and the famed Art Deco architecture. The best bit is you can either enjoy the freedom of a hire car or let TUI arrange a set of private transfers for you, ensuring it's super flexible.
With a wide range of ocean-facing hotels, another bonus to taking a multi-centre Florida trip is that you can add on a relaxing beach break to those high-speed thrills. Fort Lauderdale is a popular cruise hub, and a great place to enjoy Florida's famed airboat rides and scenic boating canals. Meanwhile, Clearwater and Marco Island in Tampa Bay are renowned for sunset cruises, watersports and stunning walks along the boardwalk and beach.
Africa
It's true what they say about Africa getting under your skin, and one of the reasons for that is it's so vast and varied, and unlike any other continent in the world.
Morocco
You may have heard of sun and safari breaks or trips that combine more than one African country - but did you know that TUI currently offers an intriguing multi-centre break to Morocco*, which reveals different sides to the country?
A two-sided trip in Morocco combines the frenetic souks and markets of Marrakech* with the white sands of Agadir, a laid-back port at the foot of the Atlas Mountains. One of the highlights of this coastal city is the striking Kasbah, built by Berbers in the 1500s.
It's also a great place for hiking, watersports - or if you're in search of some downtime - simply lolling about in the glistening waters. If you have two weeks' holiday to spare, it's a great option for combining culture and a little 'me time'. A bonus is the flight from the UK to Morocco, which is less than four hours.
If you're inspired to book a multi-centre holiday with TUI*, do check out the latest online deals and discounts for current savings. You can also use our bespoke TUI resort weather guide to help you decide when to book your multi-centre break for the very best conditions.
Be inspired
Get your weekly fix of holiday inspiration from some of the world's best travel writers plus save on your next trip with the latest exclusive offers
We promise not to share your details
Related posts
*affiliate links: find out how we are funded and why this helps us remain free to use.