Lanzarote nightlife: Best restaurants, bars & clubs
Check the latest travel advice and current Covid-19 rules and restrictions by country.
As the fourth largest Canary Island, Lanzarote's nightlife scene sits somewhere between full on and laid back. To help you get the most from your visit to the much loved holiday destination, we've gathered five of our favourite places to eat, drink and be merry, year-round.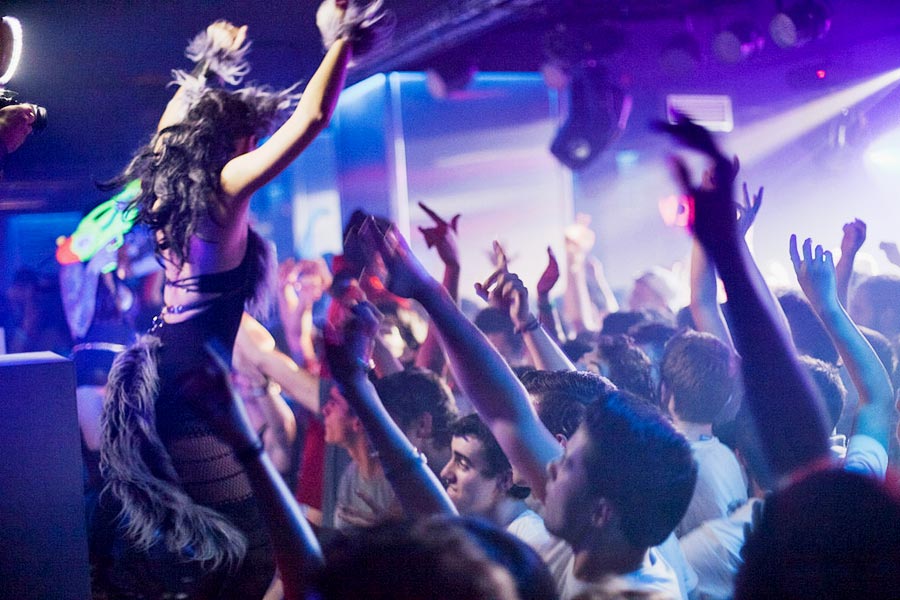 Lanzarote nightlife: top five places to eat, drink and party
Although quieter than noisy neighbours Gran Canaria and Tenerife, there's still plenty of for you to enjoy about Lanzarote's nightlife. There are loads of bars and clubs to choose from, especially if you're heading out in Puerto del Carmen, plus restaurants too if you're after a less boisterous evening. Here are our top five Lanzarote nightlife hot spots:
1. Lagomar
There are few classier venues for a memorable slice of Lanzarote nightlife than Lagomar, for this is the property supposedly found and lost by legendary actor Omar Sharif. Just days after purchasing what was then a mansion, Sharif gambled it away in a game of bridge to Lagomar developer Sam Benady. Unbeknown to our Omar was that Benady, at the time, was European bridge champion.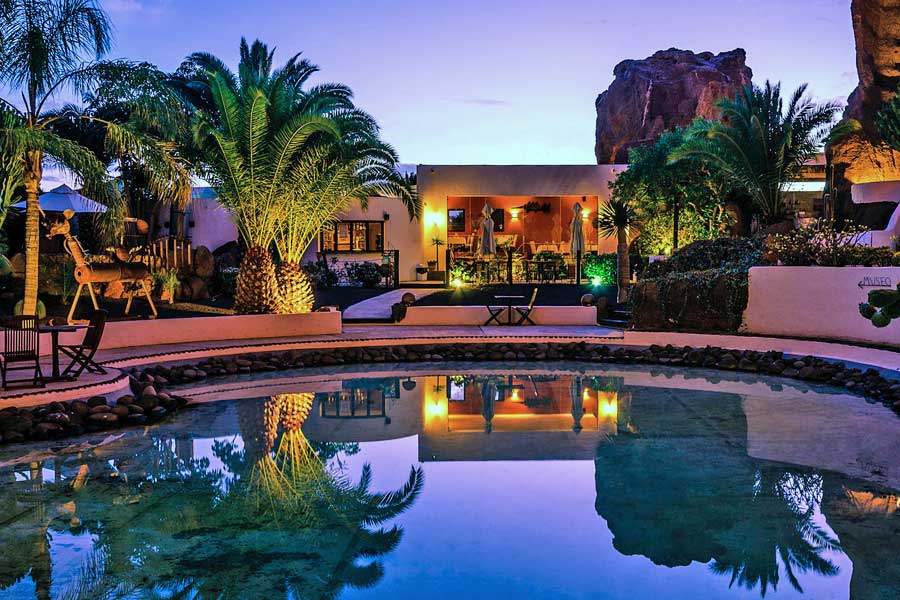 Located in the north of the island in Nazaret, Lagomar, is a warren of interconnecting volcanic caves. The Bar La Cueva, open 6.30pm to the early hours Tuesday to Sunday, offers live music and DJ sets. Elsewhere, the restaurant offers more relaxed nocturnal diversion.
Choose from the suitably stylish a la carte or tapas if you're after a lighter bite. Lagomar's restaurant is open from Tuesday to Sunday (12:00pm-11.30pm), however, if you want to make a real night out of it, or indeed a week, Lagomar rents out guest cottages as well.
2. Marina Rubicón
Visiting Playa Blanca at night is a more chilled-out experience than the in-your-face entertainment provided by fellow sexy southerner, Puerto del Carmen. For a particularly sophisticated evening's entertainment, visit Marina Rubicón. Tastefully constructed, it resembles a coastal hamlet more than leisure complex.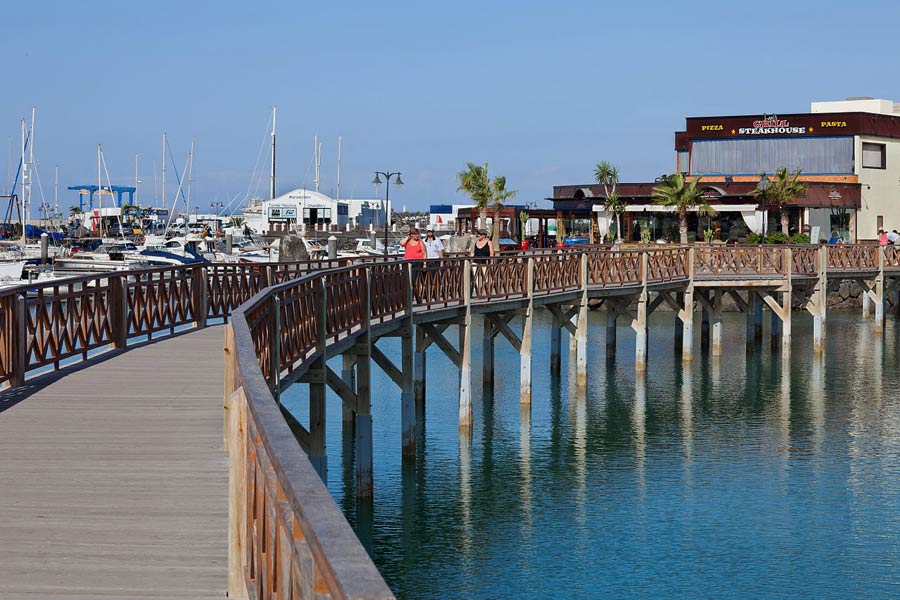 Stroll over the wooden bridges to find a restaurant of your choice, from Aragonese cuisine to the ubiquitous Italian, there's something for everyone. And Lanzarote's mild climate means an alfresco meal is an all-year-round possibility, even at night time.
If you're after a relaxed bar to mingle with the locals, hit One Bar which is open from Monday to Wednesday (10:00am-2:00pm) and Thursday to Saturday (10:00am-3:00pm). Marina Rubicón has evolved over the last few years to become a destination in Lanzarote's nightlife scene for the more discerning clubber, so dress up rather than down.
3. Jameos del Agua
If Lagomar looks like something one of Lanzarote's favourite sons, artist/architect César Manrique, would have designed, Punta Mujeres' Jameos del Agua is the real deal. Indeed, Manrique was suitably proud of his achievement in transforming these collapsed volcanic caves into a venue. He described the Jameos del Agua, located in the north of Lanzarote, as "the most beautiful nightclub in the world."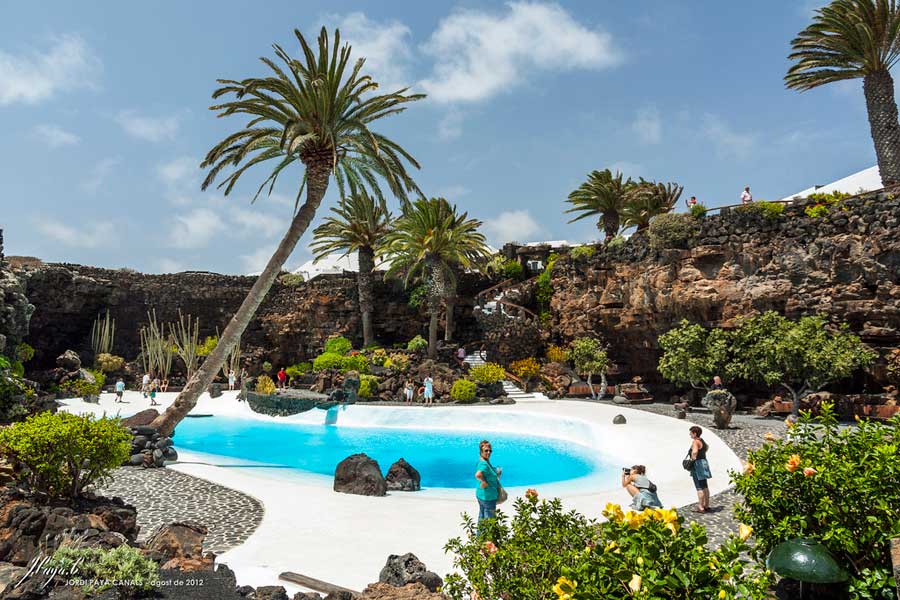 Clearly Jameos del Agua's not your average club. Indeed, its opening hours back this up. For whilst it's open every day from 9:30am to 7:00pm, it also opens late three days a week: Tuesday, Friday, and Saturday (until 2:00am).
There's an on-site restaurant offering both snacks and more substantial fare. Unfortunately, the swimming pools are for ornamental purposes only. If travelling from Lanzarote's main resort, Puerto del Carmen, you'll reach Punta Mujeres in just under 40 minutes on the LZ-1.
4. Nikki Beach
Venues in Puerto del Carmen don't seem to last too long. Sometimes promoters try to convince holidaymakers they're visiting the latest, greatest club by changing the name, however, the exception to this rule is Nikki Beach.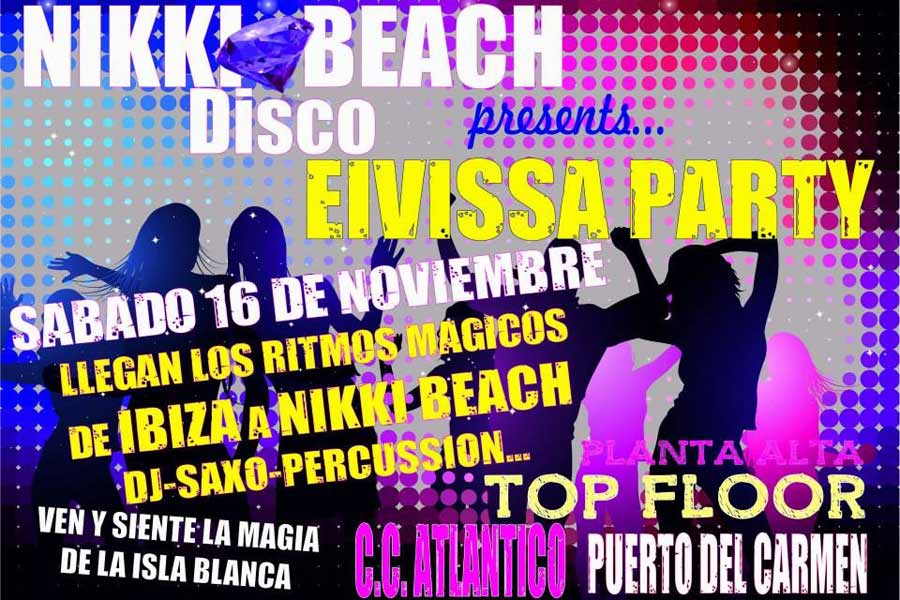 Located on the upper floor of the CC Atlantico, Nikki Beach is an established institution, a monument to old-school having it large. One for 24-hour party people, it's open all week from 8:00pm to 6:00am.
There's no entrance fee at Nikki Beach, however, it's no Club Tropicana as you have to pay for your drinks. If you want a break from the intensity of the dancefloor, head to the chill-out zone or terrace where there's plenty of outside seating.
5. Doblón
Hey girls, hey boys, looking for superstar DJs and their block-rockin' beats? Be advised that the folks like to party hard in the capital too, with Arrecife offering up some exciting contributors to Lanzarote's nightlife.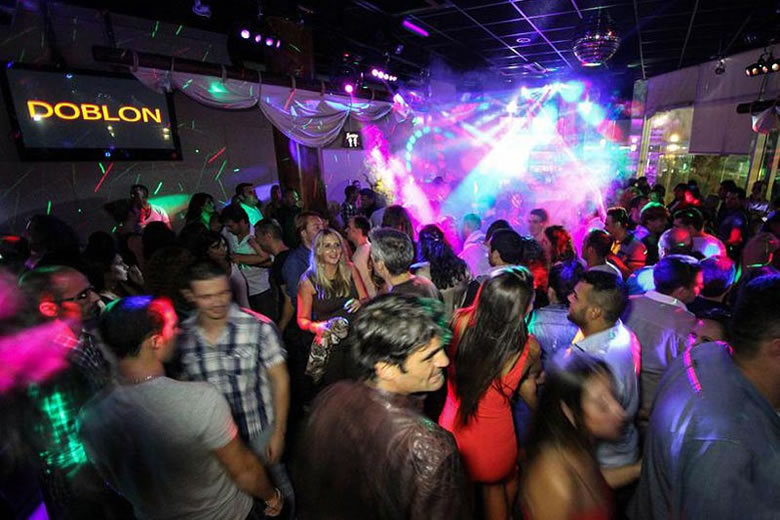 Located in the basement of the Arrecife Gran Hotel Lanzarote is Doblón, which is a great venue to catch live music as well as twerk along to the dancefloor smashes. There are themed nights aplenty too with punters wearing fancy dress to the Halloween Party and more formal attire for the NYE bash. Join them from Thursday to Sunday, 10:00pm to 6:00am.
Tempted to experience Lanzarote's nightlife for yourself? Check out our dedicated Lanzarote holidays page, as well as our current selection of travel deals and discounts for the latest offers on flights and holidays to the Canaries.
More about Lanzarote
Jan Feb Mar Apr May Jun Jul Aug Sep Oct Nov Dec
Be inspired
Get your weekly fix of holiday inspiration from some of the world's best travel writers plus save on your next trip with the latest exclusive offers
We promise not to share your details
Related posts
*affiliate links: find out how we are funded and why this helps us remain free to use.