Island hopping in the Grenadines
*affiliate links: find out how we are funded and why this helps us remain free to use.
St Vincent and the Grenadines is a dreamy island country in the Lesser Antilles, Caribbean. It's roughly divided into two, with the larger island of St Vincent home to the capital Kingstown, and the smaller, more remote islands of the Grenadines. Collectively, they total a chain of more than 32 islands and islets, many of which are uninhabited, giving you your own little slice of the Caribbean if you board a boat and get island hopping.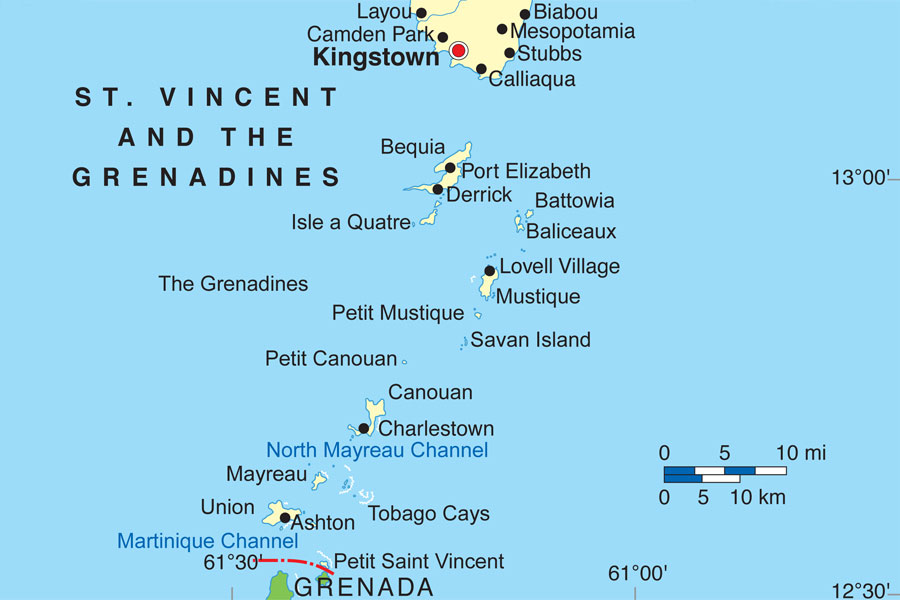 Island hopping in the Grenadines
As the Grenadines share of the archipelago has more in the way of intimate islands, we're focusing on the options you have for visiting each of them, and what you might expect to find when you arrive.
More than just the popular island of Bequia and the playground for the ultra-rich over on Mustique, the Grenadines is a wealth of delightful spots for snorkelling, windsurfing, diving that's surprisingly accessible. Read on to find out more about the glorious islands just waiting to be enjoyed...
1. Bequia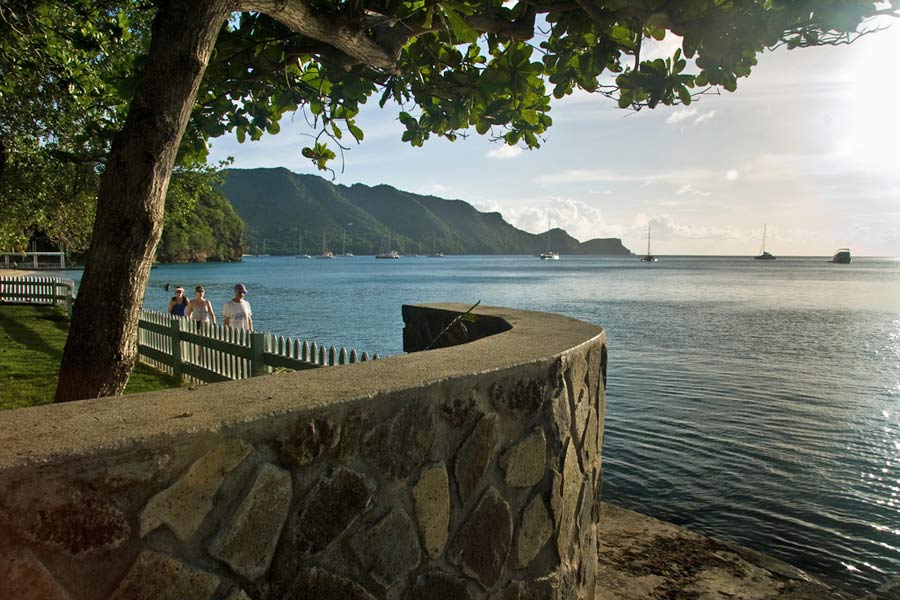 Bequia is perhaps the most popular of the Grenadines, and for good reason. The locals are welcoming, the reef is phenomenal for diving, and there is a spectacular yachting culture. Every year over Easter, Bequia hosts a four-day regatta when local boats race the nine miles to the mainland of St. Vincent.
2. Bettowia
Bettowia is the rocky wildlife reserve where you'll find large sea bird colonies, including brown pelicans, the frigate bird, and the Antillean crested hummingbird. Perfect if you have a pair of binoculars and patience.
3. Union Island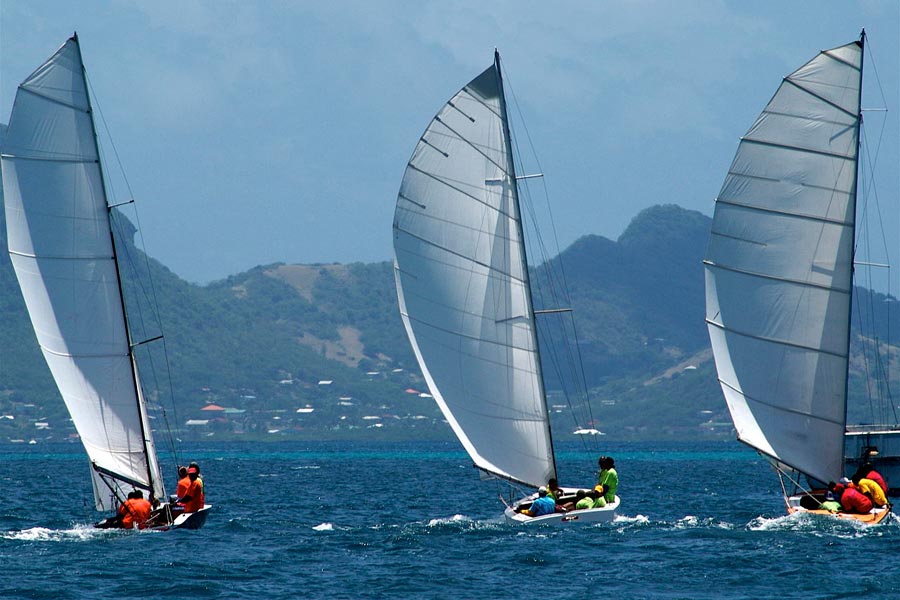 This slice of heaven is one of the southernmost Grenadines. Its volcanic roots means there's plenty lush vegetation and dark sand beaches. It has a busy market and a few cultural festivals throughout the year to give you an authentic Grenadine experience.
4. Baliceaux
Baliceaux Island has a torrid history and continues to be a site visited by people of Carib descent (the original inhabitants of St. Vincent and the Grenadines). It's a diamond in the rough and the whole place can be yours for just £20 million!
5. Mustique & Petit Mustique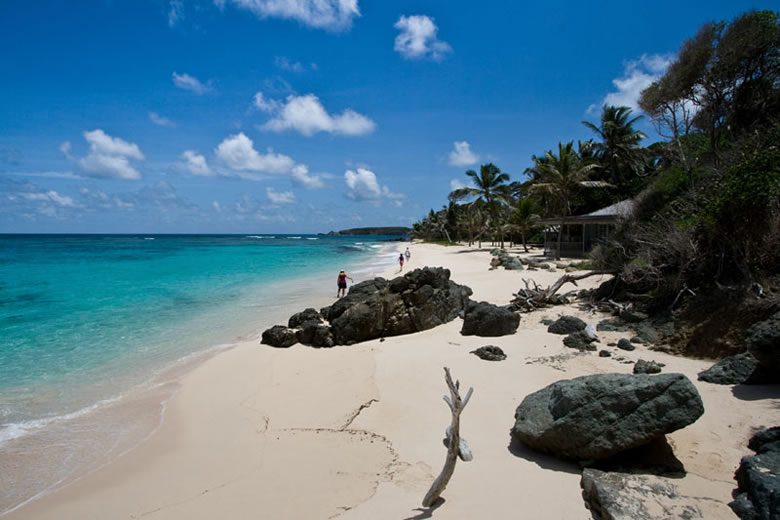 This may be a popular destination for the uber rich, but Mustique is also a community. As well as being incredibly beautiful, Mustique is filled with colourful tropical flowers like the bougainvillea and frangipani for nature lovers. There are also seven dive sites, a few of which include wrecks.
6. Canouan & Petit Canouan
Canouan and Petit Canouan divide the Grenadines into the north and south. From Petite Canouan you can see all of the neighbouring Grenadines, and even over to Grenada. The name means Turtle Island, and if you've ever wanted to witness sea turtles laying their eggs or just living life then this is the place to go. On Canouan you'll enjoy climbing Mount Royal and looking into the south where, through the clear water, you can see the blue and green stripes that make up Tobago Cays reef system.
7. Tobago Cays
The Tobago Cays is actually an archipelago made up of five small unpopulated islands: Petit Rameau, Baradal, Petit Bateau, Petit Tabac, and Jamesby. It's a renowned yachting and diving destination, and popular for its Tobago Cays Marine Park. Thanks to the unspoilt nature and beaches, the Tobago Cays were used in the filming of Pirates of the Caribbean.
8. Isle a Quatre
This is a private but deserted island south of Bequia. Shaped like a boomerang, the coves at each side offer clear, turquoise water perfect for diving. Nearby, divers will be able to find the Lireco wreck at 26 metres underwater. The ship was sunk for divers in 1986 and is now inhabited by lobsters and other marine life.
9. Mayreau
Mayreau is the smallest populated island in the Grenadines at only one-and-a-half square miles. Anchor in Saltwhistle Bay and take a hike up the island's hill for a fantastic view of the Tobago Cays.
10. Savan
With less rain in this part of the Grenadines, these islands have a Mediterranean feel to the landscape. Savan is popular among fishermen, but moor with caution as the wind and currents can be strong, and there is always a swell.
11. Petit St. Vincent
Petit St. Vincent is a resort island and one day trip that will cost you dearly. For a nearby off-island adventure, check out Mopion and Punaise, small sandbars with reefs that offer excellent snorkelling.
12. Petite Nevis
Petite Nevis is a wild island with black rock cliffs, and a dense brush of trees shaped by the trade winds. The island was popular for whaling and the old wharf is still evident, but now Petite Nevis is uninhabited. Get your snorkel mask out and your hiking shoes ready if you're stopping here.
13. Palm Island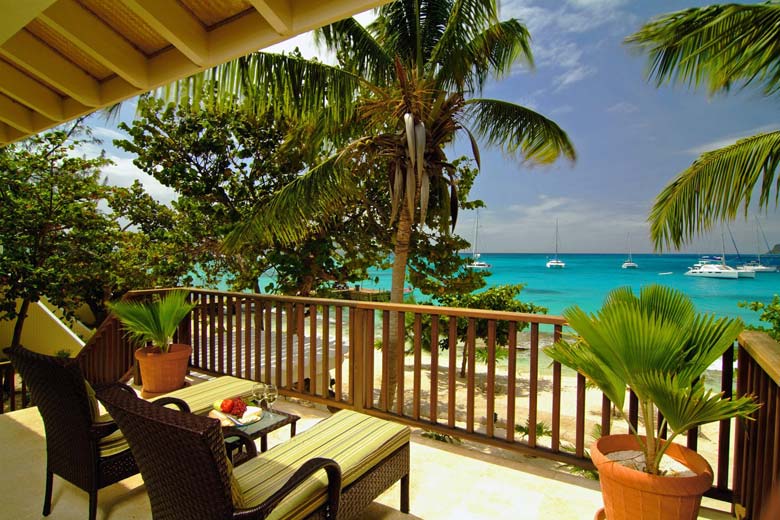 This is another private island like Mustique and Petit St Vincent. It's an award-winning resort that has every amenity you could wish for, and was so named for the hundreds of coconut palm trees that were planted to make the island look more 'Caribbean'.
Fancy a trip around the Grenadines in 2018? There are numerous companies offering catamaran tours, from one day to one week long. It's easy to find a skipper on arrival who will take you on a tour; alternatively, you can book a luxurious charter with the likes of boatbookings.com.
Also, check out our current travel deals to see if you could get to St Vincent and the Grenadines for less. Although there are no direct flights from the UK, airlines such as British Airways and Virgin Atlantic offer indirect codeshare options via Barbados.
More about St Vincent & the Grenadines
St Vincent & the Grenadines by month
Jan Feb Mar Apr May Jun Jul Aug Sep Oct Nov Dec
Explore holidays in the sun for less
Be inspired
Get your weekly fix of holiday inspiration from some of the world's best travel writers plus save on your next trip with the latest exclusive offers
We promise not to share your details
Related posts