How to holiday like a local in San Francisco
*affiliate links: find out how we are funded and why this helps us remain free to use.
Even if you're one of the more adventurous of the 16 million tourists who visit northern California's cultural capital each year, think San Francisco and you'll struggle to keep the city's obvious attractions from springing to mind - the Golden Gate Bridge, Alcatraz, and Chinatown included.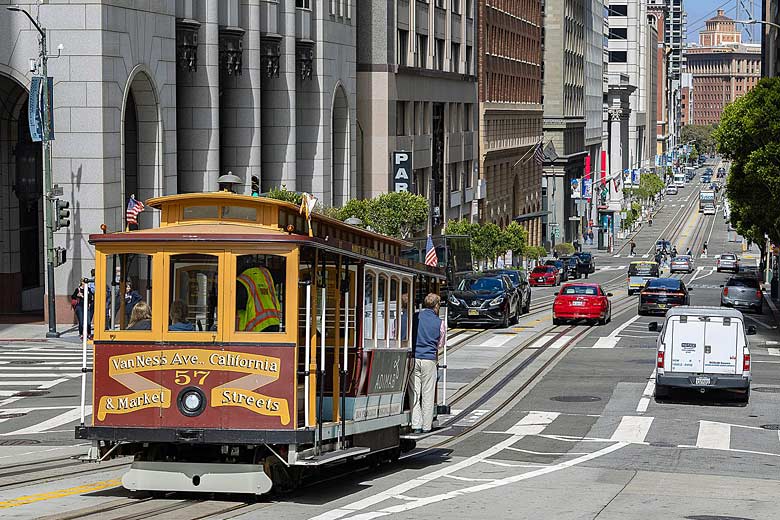 How to holiday like a local in San Francisco: top seven tips
While these attractions have undoubtedly put the city on the tourist map, San Franciscans themselves will give you a completely different guide to the Bay Area metropolis, starting with these seven ways to holiday like a local in San Francisco.
1. Don't head for Frisco Bay
The first rule for fitting in while in San Fran is not to call it that. And whatever you do don't follow in the footsteps of Otis and call it Frisco - there's even a legendary book entitled 'Don't Call It Frisco'.
You may hear local hipsters using 'Frisco' in an effort to bring it back into parlance but as a tourist you're safer sticking to 'San Francisco', 'the city' (as if there is no other), 'the city by the Bay' or if you must abbreviate simply 'SF'.
2. See the bridges of San Francisco county
The most well-known tourist attraction in 'Everyone's Favourite City' (another approved moniker, well-earned given that Condé Nast Traveller named SF the number one destination in the entire USA for 18 consecutive years) is, of course, the Golden Gate Bridge.
Famed as the longest suspension bridge in the world since its opening in 1933 (until the title was stolen by New York in 1964) the bridge is an iconic San Francisco landmark that's been one of America's most recognised structures for 75 years, partly thanks to clocking up almost the same number of blockbuster movie appearances during its lifetime.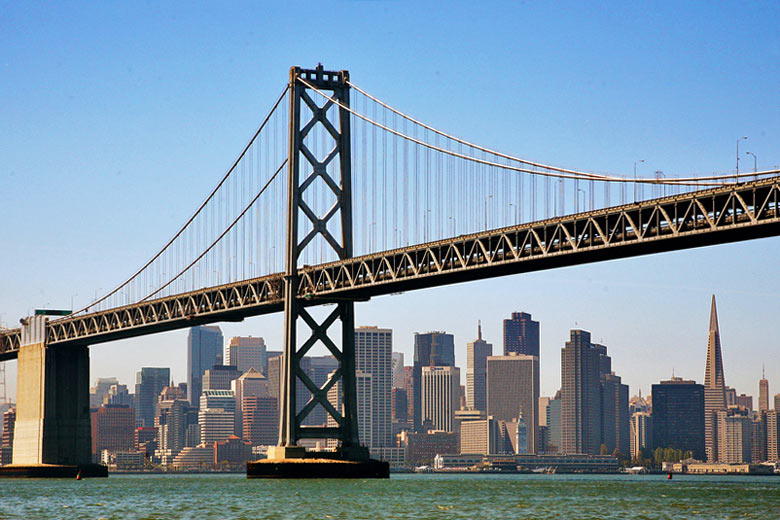 So if you really want to avoid the tourist clichés turn your attention to the city's other bridge: the Bay Bridge is older than the Golden Gate and stretches six miles farther than its rival's two-mile span.
As daylight fades a popular attraction is the Bay Bridge Lights, an art installation that illuminates the bridge with the world's largest light sculpture; a display of 25,000 LED lights - and from 2016 this light show will be a permanent fixture.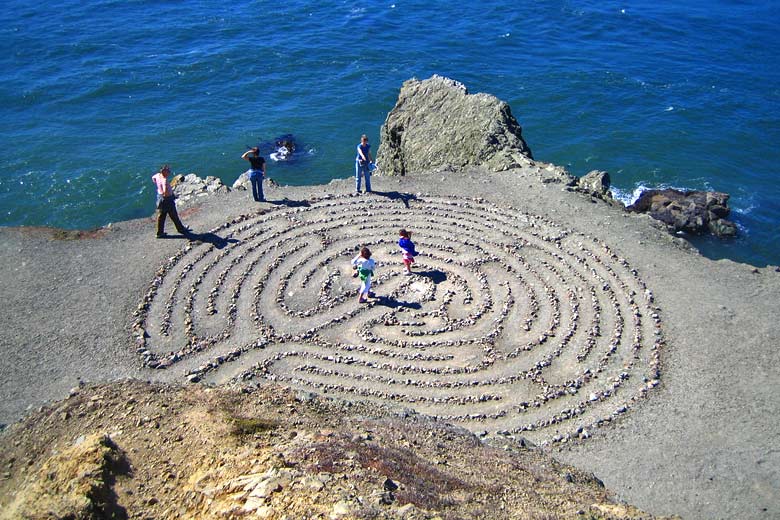 If you're still looking to enjoy views of the Golden Gate, try the Lands End Hike - an easy and pretty walk, which gives you postcard vistas of the famed Art Deco structural legend against the ocean.
3. Park yourself at Dolores
The Golden Gate Park may be the most obvious National Park in the city (there are two more, Alcatraz and San Francisco Maritime) but the great views of the city from Dolores Park in The Mission District make this green space well worth a visit.
The park plays host to movie nights in the warmer months, though this is still SF, you'll need to layer up in case that famous fog rolls in.
If the sun is shining you can show off your local credentials further by cooling down at the Bi-Rite Creamery with one of its famed homemade, locally-sourced small-batch ice cream cones, or go decidedly North American with a s'more ice cream pie.
Alternatively, use your foray into the neighbourhood to indulge in another local classic - the 'Mission Burrito'. Every San Franciscan has their favourite outlet but El Farolito continually comes highly recommended on price and atmosphere.
4. Take a ferry across the bay
It may seem like strange advice to leave a city in order to enjoy it, but tourists can see San Francisco from a totally different angle and discover unparalleled views of the Bay from nearby Sausalito.
The Golden Gate Ferry ride over the water has been voted the number one ferry trip in the USA, and you're rewarded with a panoramic view of the bustling city from a more relaxing setting.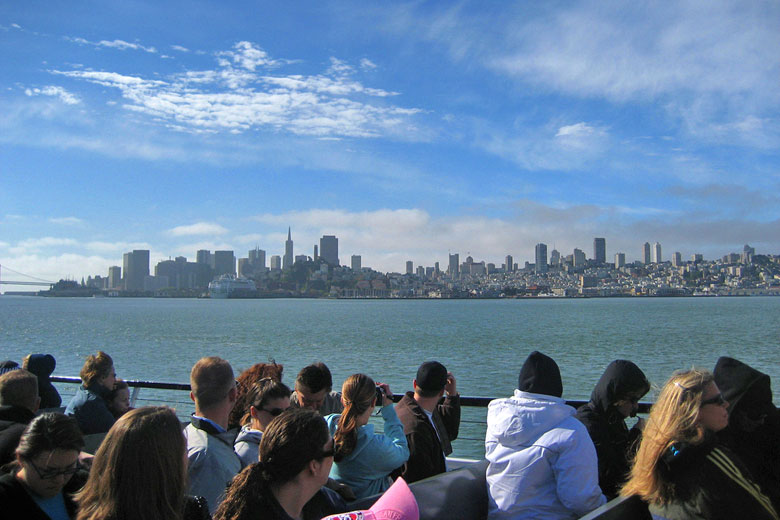 From this vantage point you have all the sights of SF strung out in front of you, from the Bay Bridge itself and the island of Alcatraz to Berkeley and Oakland, as well as downtown San Francisco's skyscrapers.
These endless views are book-ended by Belvedere at one edge and the Golden Gate just hidden by hills, at the other, so this is one way to tick the San Francisco classics off your to do list without succumbing to the usual clichés.
5. Play stairways to holiday heaven
The hilly reputation of the streets of San Francisco needs no introduction but the upside of the calf-clenching climbs are the artful ways that the city has turned uphill struggles into hillside delights. There are staircases dotted all around the city, many in residential neighbourhoods or streets that the average tourist wouldn't usually traverse.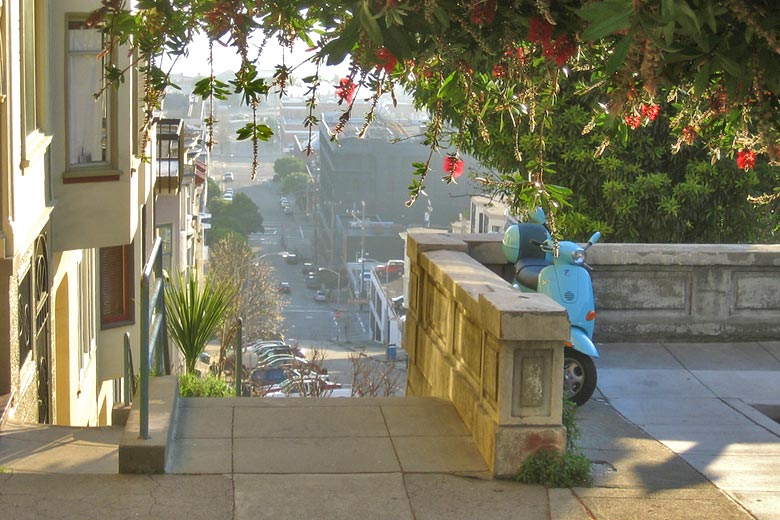 From multi-coloured rainbow tiles to city gardens and secret viewpoints, these staircases give you the opportunity to do more than holiday like a local but workout like one too.
The most well-known set are near Lombard Street (known as 'the most crooked street in the world') but as you're not the average holidaymaker we won't find you there; instead, you'll choose one of the lesser-known spots.
6. Find your San Francisco fortune
So you've found a way to enjoy two out of three of San Francisco's iconic tourist attractions - the Golden Gate Bridge and Alcatraz - without blowing your cover; now it's time to head to Chinatown and find Ross Alley, the oldest in SF.
Instead of wandering around aimlessly like a tourist use your local sources to seek out the area's real hidden gem - the Fortune Cookie Factory. This tiny hole in the wall shop, which has been making traditional Chinese fortune cookies by hand and has been shipping them around the world since 1962, offers free tours and tastings.
7. Have a perfect day with this list of local purveyors
There are of course plenty of places to consume everything from your morning coffee to late night cocktails in a city of nearly a million people.
Many visitors head to Fisherman's Wharf for a meal, meaning it's frowned upon by self-respecting locals. Instead, try these hand-picked places all tried and tested by natives rather than guidebook-wielding holidaymakers:
For your caffeine fix there are lots of options including Philz, which has seven city locations, Ritual with three branches, or the small independent Sightglass.
Also, try Blue Bottle which, has a branch in the Ferry Building; perfect if you're in town on a Saturday morning as you can hit up the locals' favourite Farmer's Market at the same time.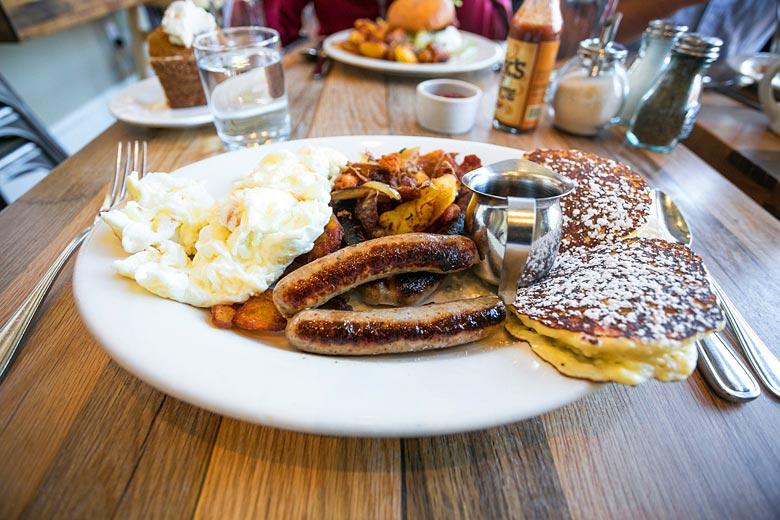 If you're hoping to pass yourself off as a real San Franciscan sign up for brunch; it's so big that there are constant lists of SF's best brunches in the local press which will tell you the latest hot spot.
Come nightfall those in the know seek out further knowledge combined with signature cocktails at NightLife at the California Academy of Science where, every Thursday night, there's a different themed event.
Once you're ready to really wind down, instead of the bars around Union Square, use your insider knowledge to gain entry to a former speakeasy at Bourbon and Branch or sup at sister bar Tradition.
And finally don't just read all about it, really drink like a local with a nightcap at Local Edition, a bar in the basement of the Hearst building dedicated to the golden days of San Francisco's newspaper empires.
Think you could holiday like a local in San Francisco? Find out when you'd like to go on our San Francisco weather page before checking out the latest deals from Virgin Atlantic and British Airways for cheap flights, while Expedia and lastminute.com offer holidays.
More about San Francisco
San Francisco by month
Jan Feb Mar Apr May Jun Jul Aug Sep Oct Nov Dec
Explore holidays in the sun for less
Be inspired
Get your weekly fix of holiday inspiration from some of the world's best travel writers plus save on your next trip with the latest exclusive offers
We promise not to share your details
Related posts