8 ways to enjoy a perfect holiday in Puglia
*affiliate links: find out how we are funded and why this helps us remain free to use.
Nestled within 500 miles of captivating coastline, in the southeast of Italy, you'll find Puglia. A place entrenched in history and dotted with UNESCO World Heritage sites.
The past plays out in the present giving visitors a true taste of Puglia's authentic culture with age-old traditions observed to this day.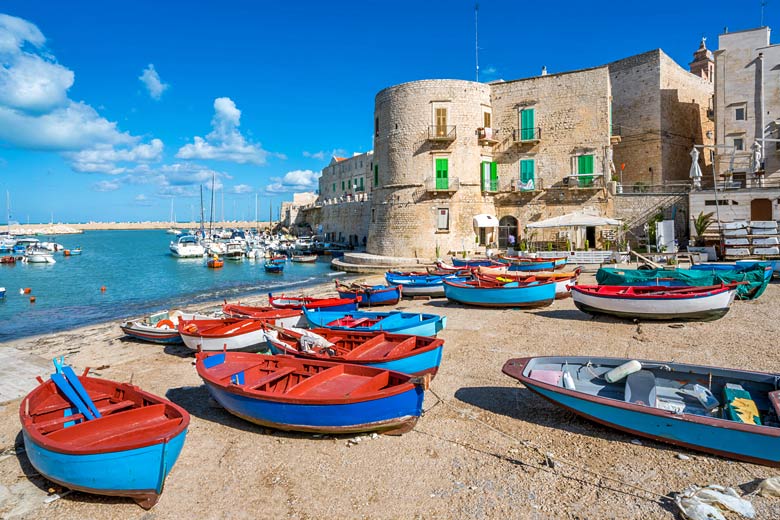 A feast of festivals and celebrations make for a crammed calendar of things to see and do, from patron celebrations to harvest fêtes, you won't be bored.
The cuisine focuses on fresh produce, aided by year round sunshine and an importance on locally produced ingredients; the wine surpasses all expectations too.
Puglia also offers holidaymakers something a little different in Italy, and TUI has a range of great breaks* departing from London. From luxury spa hotels to boutique boltholes and beachside resorts, there's something for everyone.
Read on to discover even more reasons you should put Puglia on your holiday list today...
1. Absorb the atmosphere in Alberobello
The must-see UNESCO town known for its twee 'trulli' - traditional white dry stone huts capped with conical stone roofs. The rare huts are often adorned with zodiac signs, crosses and hearts.
Originally the dwellings of the peasants of Puglia they now attract tourists in droves, you can even stay in your very own trullo, and I suggest you do.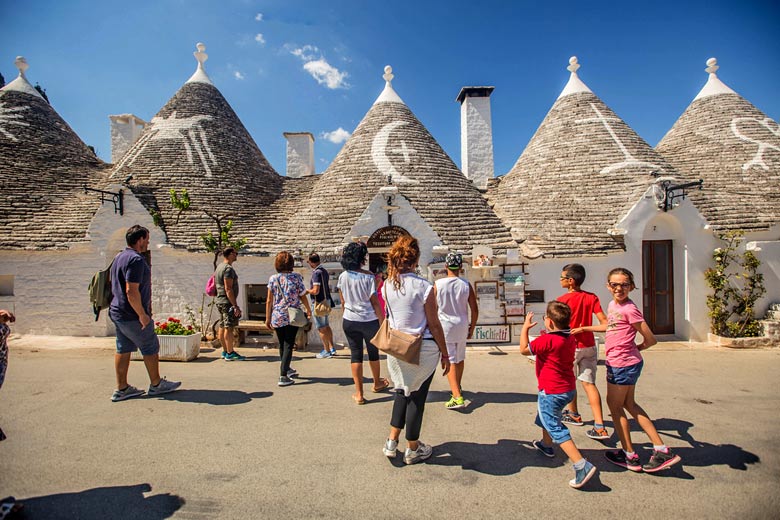 There are many stories as to why these unique to Puglia dwellings originated: some think it was a tax avoidance scheme in the 17th century, as non-permanent houses did not incur tax, and trulli are built as such that if one stone is removed from the top in the right place, the building will fall to the floor in moments.
Be sure to visit Trullo Sovrano, which hosts concerts, as well as the Museo del Territorio, which details the history of these quaint properties.
2. Book a boat trip to see the sea caves of Polignano a Mare
Either rent your own boat, going at your own speed for however long you like, exploring the nooks and crannies along this gorgeous coastline, or go on an organised trip lasting from one to two hours.
If summertime, a swimming break is a must. Not much beats a saunter along the sea and the natural formations caused by the colliding nature of the waves and rocks.
The Grotta Palazzese housing historic engravings is a sight to behold, as are the boat-side views of inland from the sea.
3. Learn to cook the Apulia way
Join a class at the Masseria Torre Coccaro cookery school. You will have the chance to pick the ingredients yourself from the estate grounds, from vegetables to herbs to fruits.
Capture the ability to cook Apulia classics from fresh pasta, meat, fish dishes and yummy local desserts.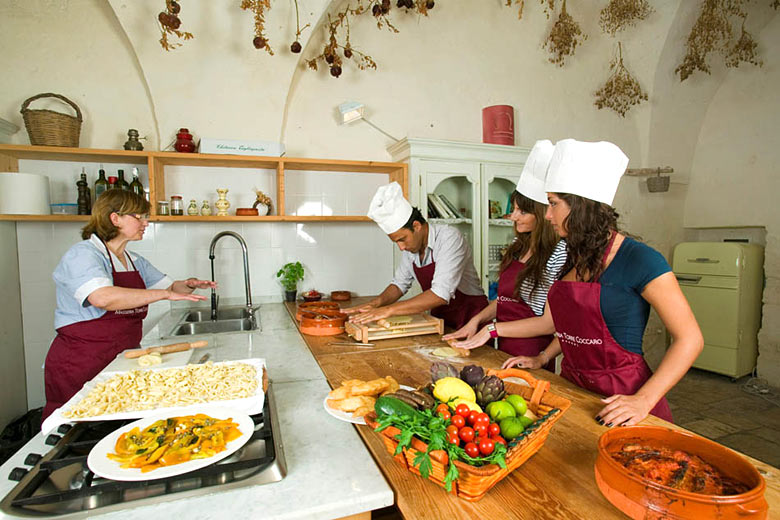 The secrets of how to make your very own mozzarella will also be unveiled; visits to nearby food markets and farms are included.
At the end of the day you'll enjoy your hard work eating the produce, with breathtaking views from the estate.
The best part is you get to take your newly found culinary skills with you to recreate the taste of Puglia at home.
4. Nurture your love of nature at the fabulous nature reserves
Go to stunning Sentiero Airone Nature Reserve up north to catch a glimpse of their famed pink flamingos.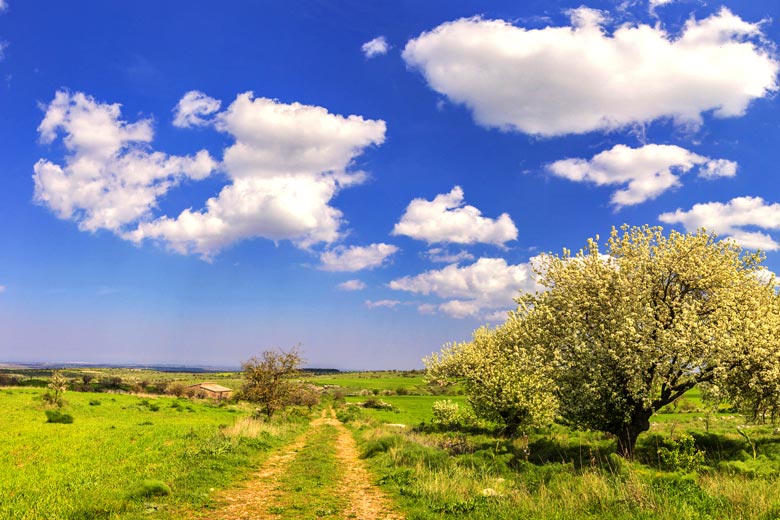 The reserve is sandwiched between the fetching forested Gargano National Park and Alta Murgia National Park where in among the high limestone plateaus and caves you will find dinosaur footprints.
You can also join a hike through Alta Murgia National Park led by an experienced warden who will point out castles and prehistoric tombs along the way.
5. Your 'to eat list' should include the following...
Orecchiette (little ears) pasta topped with a turnip top (similar to broccoli) sauce called 'cime di rapa'.
The same pasta can also be found with mussels, ricotta cheese, courgette flowers, white beans and one of my favourites; wild fennel.
Be sure to have some aged sheep cheese called canestrato pugliese grated over the top.
Due to the extensive coastline, seafood is more popular than meat however lamb and goat are the most common meat varieties, along with horsemeat and offal.
Look out for street food vendors with 'rosticceria' - an open fire roasting meats. The town of Altamura produces arguably the best bread within Italy.
6. Relax in Trani's trendy marina
A particularly nice stone built historic medieval fishing port to wander around, be sure to visit the sea facing Romanesque cathedral dedicated to San Nicola Pellegrino and nearby castle.
Take a stroll and see the local fishermen sell their catches along the seafront, the buzz in the atmosphere is itself catching.
There are some beautiful waterfront bars to have a drink in whilst looking out over the sea.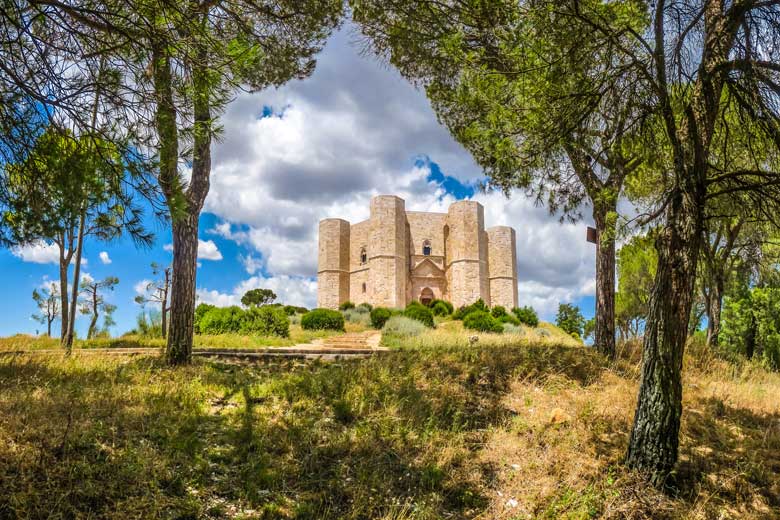 7. Visit Andria, home to Puglia's most impressive castle
In 1240, Frederick II commissioned Castel del Monte, which is today one of the finest surviving examples of Swabian architecture, revolving around the number eight.
It is shrouded in mystery, for no one knows the reasoning behind its intriguing and precise geometric design.
The Basilica Santa Maria dei Miracoli is also worth looking at and if you have children with you, once you have satisfied your intake of historical wonders, you could take them to popular Miragica Amusement Park, around 20 minutes drive away.
8. Take a trip to the Tremiti islands
Diverse in nature, this cluster of islands offers both hikers inland and divers in the sea unforgettable views.
San Domino is one of the most popular of the islands for it has the only sand beach in the archipelago. It is lovely to hire a boat and do a tour to take in all of the Tremiti at once.
Are you tempted to see the many sights and taste the many delights of Puglia? Check out the latest deals on holidays to Puglia with TUI, which departs from both London Heathrow and London Gatwick during the summer months.
Remember, you can also find out more about the weather in Puglia, and see when we think is the very best time to go to make the most of delicious side of Italy.
More about Italy
Italy by month
Jan Feb Mar Apr May Jun Jul Aug Sep Oct Nov Dec
Explore holidays in the sun for less
Be inspired
Get your weekly fix of holiday inspiration from some of the world's best travel writers plus save on your next trip with the latest exclusive offers
We promise not to share your details
Related posts