Hot enough for you? Coping with holiday heat
*affiliate links: find out how we are funded and why this helps us remain free to use.
On the face of it, discovering that your chosen holiday destination is in the midst of a heat wave when you arrive might not sound like such a disaster, and infinitely more welcome than a week of rain, but temperatures in the high 30s Celsius and beyond can be very uncomfortable and indeed dangerous.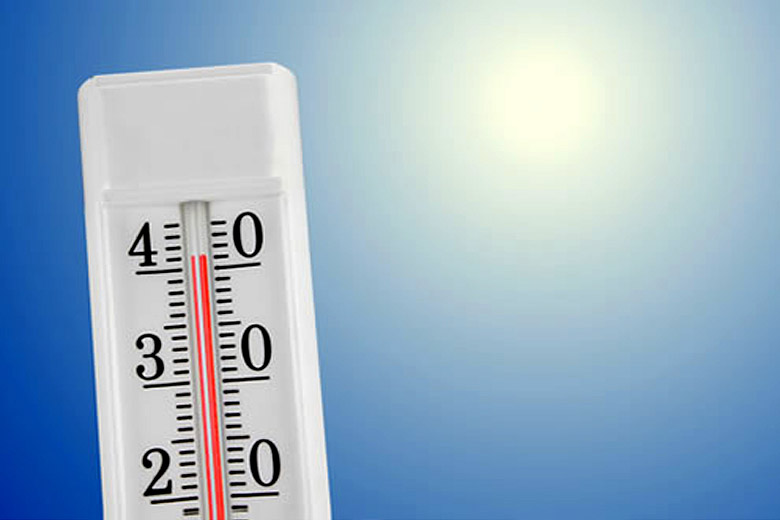 According to wonderful Wikipedia, heat waves are the most lethal type of weather phenomenon and especially for those who spent last July in the UK wondering whether to get their winter coats out of storage, it requires a little forethought.
Coping with holiday heat: top tips
All of the regular tips for sun safety, such as avoiding exposure in the middle of the day and wearing plenty of sunscreen, become even more important in these conditions and should not be skimped. High levels of UV can do a lot of damage to your skin.
Donning a hat and sunglasses could well make the difference between enjoying the (slightly) cooler evening temperatures with a kir royale and succumbing to sunstroke; lying in a darkened room feeling like you have a hangover without having been at the party. Here are a few other tips for coping with heat:
1. Drink plenty of water
Then drink some more water and then a bit more. I can't say how much you should be drinking, that depends on your body and what you are eating, but it will be a lot. Considerably more than at home. Also, do not wait until you feel thirsty, keeping hydrated is the best way to maintain perkiness in sauna-like climes.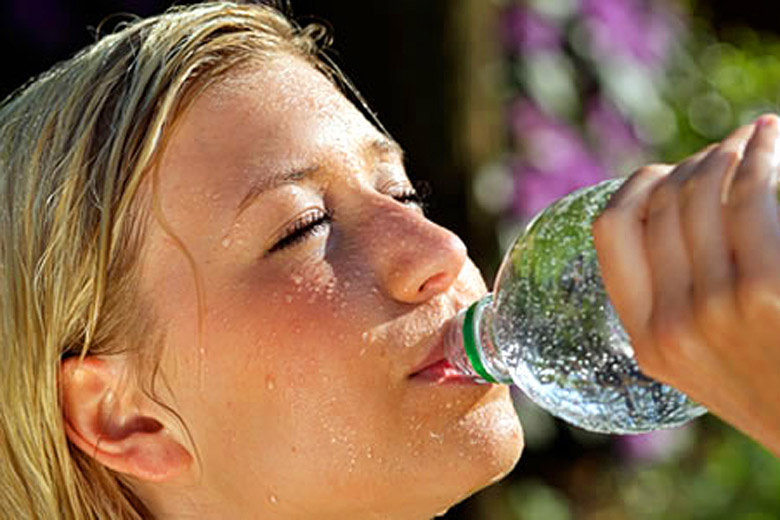 2. Take advantage of any breeze
Even if it feels like the kind of wind you get when you open the oven door mid roast, a breeze on the back of your neck is something to be relished.
3. Take a wet cloth to bed
It can be hard to drift off when your bedroom feels as hot as Hades. Keeping something damp on hand to drape over yourself will help bring your temperature down and make it easier to sleep, especially if you are staying somewhere without air conditioning.
4. Run your wrists under cold water
Someone once told me that this cools down your blood. I have no idea if this is true, but the placebo effect always seems to help me when I am struggling somewhere balmy.
5. Get a spray bottle
Recently, at a festival in Portugal where temperatures regularly reached the high 30s, the most prized item around was a simple plastic bottle with a spray nozzle. These things were selling for more than a bottle of vinho verde. A fine mist of water will cool you down, but may also make your hair pretty frizzy.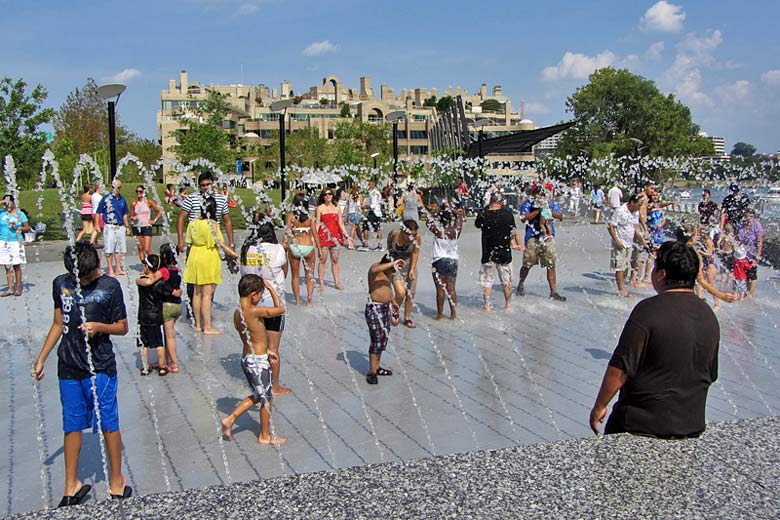 6. Avoid doing stuff
Active holidays are really better enjoyed in slightly less extreme weather. If there was ever an excuse for spending the whole day in the shade by a pool, lake or beach, reading a book and sipping a refreshing drink, the thermometer hitting 40°C certainly qualifies.
7. Be prepared
While a freak heat wave is hard to predict when booking a holiday months in advance, you can avoid travelling to somewhere scorching by doing a bit of research on the weather before you book. For example Bangkok in April and May is so sweltering, it would be a waste to go all that way just to lie around listlessly, too hot to face even a visit to Wat Pho temple.
Do you have any other hints for dealing with heat waves? Where are the hottest places you have been on holiday? Let us know below and join in the conversation.
Explore holidays in the sun for less
Be inspired
Get your weekly fix of holiday inspiration from some of the world's best travel writers plus save on your next trip with the latest exclusive offers
We promise not to share your details
Related posts