Holiday packing list: What travel essentials to pack
*affiliate links: find out how we are funded and why this helps us remain free to use.
Devising your holiday packing list should be fun. It's the prelude to your well earned break, and the thought of putting everything together in your case should be exciting as you can envisage the things you'll be doing on your trip. In theory, it's just a case of deciding what to take with you. Simple.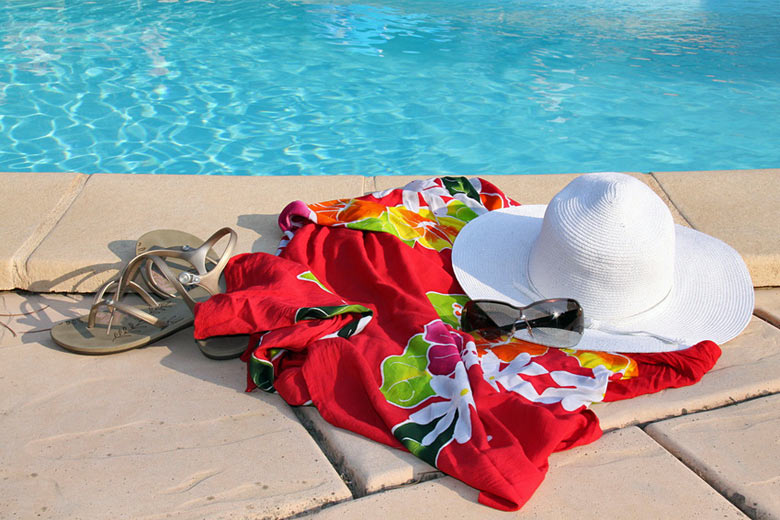 The reality, however, is it's more likely to be a stressful rush resulting in arriving at your holiday destination with two left shoes to wear to a wedding (true story) or seven summer dresses for a November weekend in Paris (also a true story).
Timing is important; one of my mantras is that packing expands to fit the time allowed. If you only have half an hour then it will only take half an hour. In fact, the worst suitcase is often the one packed too early, as days of tinkering can render the finished article a disaster.
Here are some pointers to help you turn into one of those annoying people who are seemingly effortlessly always prepared for any eventuality on holiday.
1. Try things on at home
For a beach or skiing break you're likely to be packing items you haven't worn for a full year. A few days before you pack your case check that they fit, check that they don't have unfortunate holes and check that they are clean. Buy new ones, repair or clean accordingly and you will not be met with any unfortunate surprises on the first day of your holiday.
2. The smart clothes dilemma
Will your holiday be the kind where you will be expected to dress for dinner every night? It's always a good idea to take items that can be dressed up or down and that really earn their spot. A wafty beach cover up can make a fabulous evening dress with the addition of a belt and heels. I do generally try and take one genuinely snazzy outfit for an extra special occasion. Even on a low-key holiday, having an evening in your glad rags is fun.
3. 'Holiday you'
Holidays are not real life. Don't feel like you have to pack the sorts of clothes you wear every day. It's likely that you will feel like having a different sort of wardrobe. If there's an item you own that you just adore, but have never quite had the occasion to wear, add it to your holiday packing list, you might just find it suits 'holiday you' to a tee.
4. Two wraps
Sarongs have fallen from grace as beach cover-ups in recent years (boo), but a cotton wrap can be a sheet, a towel, a tablecloth, a protection from scratchy bus seats and with a few artful twists can even be an evening dress, thus a sarong will always have pride of place in my suitcase.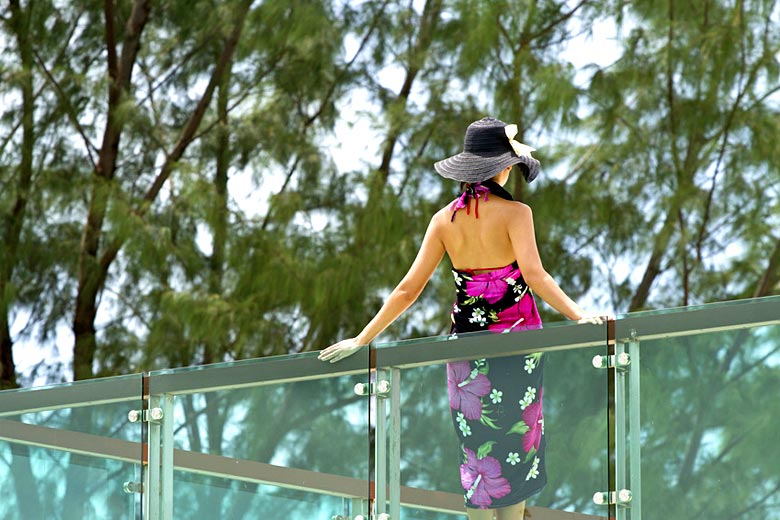 A large light scarf such as a pashmina is an excellent travelling companion. Even in hot weather you will be thankful for an extra layer in the evenings or in air-conditioning (cinemas in South-East Asia can be especially chilly) and there's nothing better for snuggling under on the flight.
A cotton or light woollen scarf can also serve as a head covering, important in some Muslim countries such as Iran and when visiting many religious sites. Some places also require you to have legs and shoulders covered, so it's always best to err on the side of modesty.
5. Wash Bags
Invest in a big, tough wash bag and replace it every few years. Decant your favourite toiletries into small bottles (don't forget to label them and screw the tops on tight) to be the envy of your travelling companions. Remember to pack a good supply of any medication you are using; it will be at best expensive and time consuming, and at worst impossible, to get it on the hoof.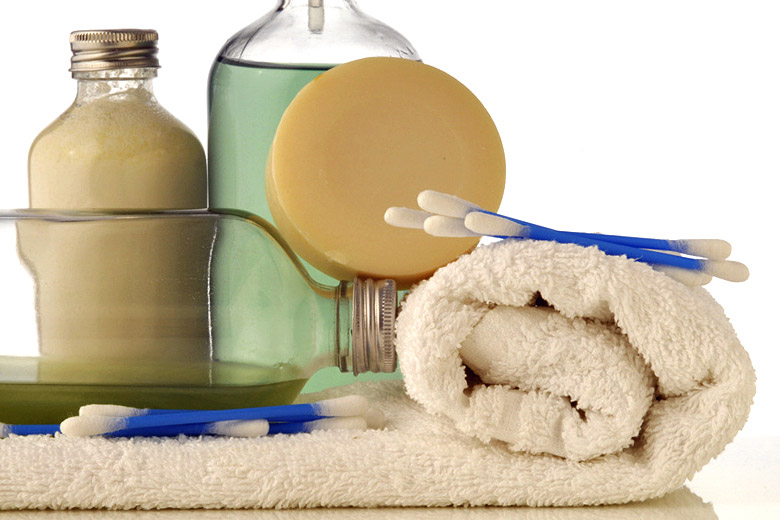 Having a small first-aid kit of painkillers, plasters, antihistamines, sore throat tablets, stomach upset pills and antiseptic spray can prove extremely useful. You will probably be able to get them in your destination, but who wants to spend precious holiday time in a pharmacy? Tea-tree oil is a brilliant natural germ fighter and tiger balm is great on mosquito bites. Sun creams loses their effectiveness after a couple of months so replace them regularly.
Yes, we're restricted when it toiletries in hand luggage but you can still keep some essentials in your carry on bag, such as medicines, a small pot of moisturiser, your toothbrush and travel size toothpaste. Some people swear by smearing tea-tree oil beneath the nostrils on planes to keep germs at bay, so pop a phial in your plastic bag at security if you can.
6. Reaching your holiday destination crease-free
For the best results wrap clothes in thin plastic dry cleaning covers and then hang them over a steamy bath on arrival - it really does work! For a less pristine result, try rolling your clothes instead of folding them. Unfortunately cotton and linen, those staples of hot holiday attire, are the worst creasing culprits.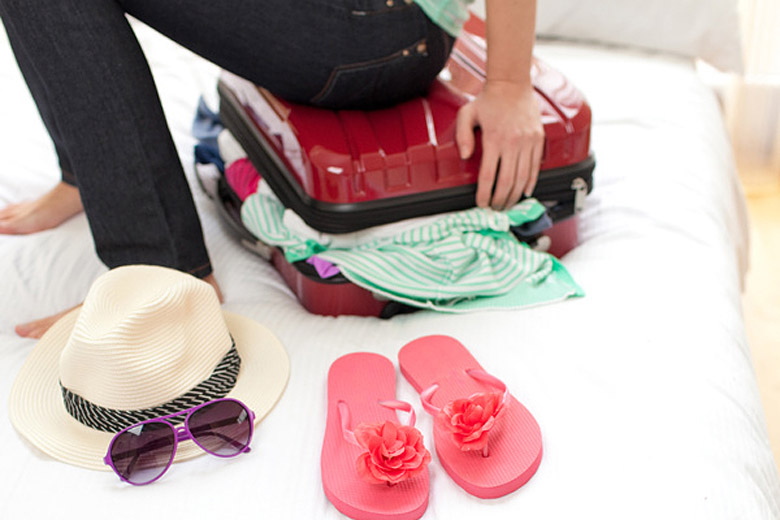 You can combat this by choosing a mix of natural and man-made fibres, although this won't be as cool, or just embrace the crumples (or, of course, you can take a travel iron and spend your hard earned holiday sweating over an ironing board).
7. Holidays in a cold climate
Invest in good quality thermal underwear and remember that layers of light clothing are more effective and comfortable than thicker ones. Check the temperature before you go; however cold it seems in the UK winter, a trip to Sweden or Iceland will be colder and your regular coat may not be enough.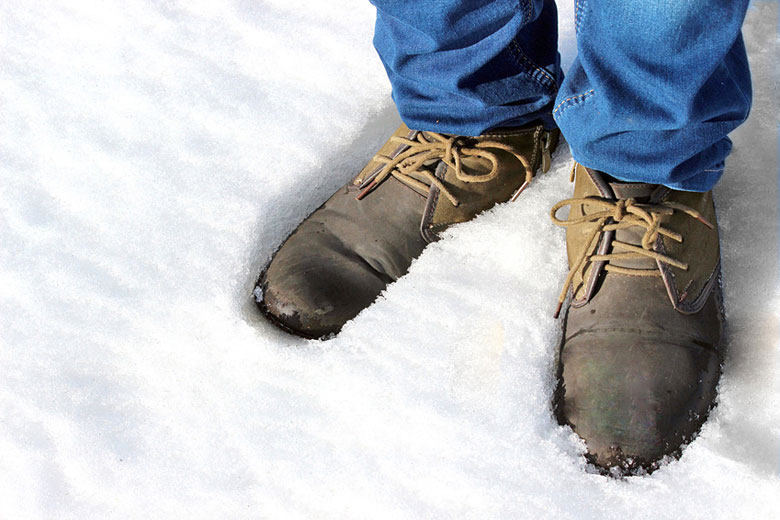 Take a ski jacket as well as a proper hat and gloves or you won't want to go outside. Footwear can be a stumbling block (quite literally), snow boots with sturdy grips are worth their weight in gold. Wear them to travel to save space in your bag. I find snow boots a little tricky to drive in, so squeeze a pair of slip on shoes at the top of your suitcase if you are hiring a car at the airport.
Your return is much simpler and there is no need for a holiday packing list. Just remember to do a final sweep of your hotel room before you leave to check you haven't left anything behind. There are packing pointers in each country guide on the website, so do have a look at them and if you keep all this in mind then you will be the holiday version of a Boy Scout - always prepared.
Explore holidays in the sun for less
Be inspired
Get your weekly fix of holiday inspiration from some of the world's best travel writers plus save on your next trip with the latest exclusive offers
We promise not to share your details
Related posts