Holiday money comparison: Winter sun destinations
*affiliate links: find out how we are funded and why this helps us remain free to use.
From the madness of the full moon in Koh Phangan to the tranquility of Barbados, Brits this Christmas and New Year will be fleeing the winter chill and heading in their droves to sunnier climes, but which winter sun destinations give you most bang for your buck when it comes to holiday money exchange.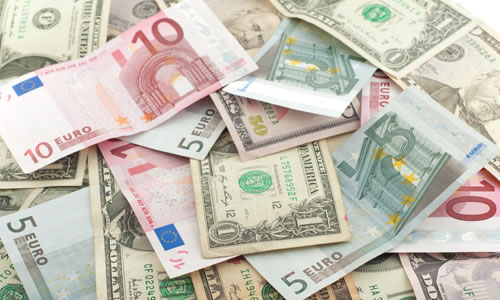 The table below exclusively prepared for Weather2Travel.com by the holiday money comparison site, MyTravelMoney.co.uk, shows a live exchange rate comparison between the current best value tourist exchange rates.
Destination
Currency
Exchange Rate
£1 GBP - 13/12/2012
£500
in Local Currency
Europe (incl. Canaries)
Euro (EUR)
1.2185
609.25
United States
US Dollar (USD)
1.5920
796.00
Australia
Australian Dollar (AUD)
1.5000
750.00
South Africa
South African Rand (ZAR)
13.700
6850.00
Morocco
Morrocan Dirham (MAD)
12.886
6,443.00
Egypt
Egyptian Pound (EGP)
9.3609
4,680.45
UAE - Dubai
UAE Dirham (AED)
5.8200
2,900.00
India
Indian Rupee (INR)
79.091
39,545.00
Barbados
Barbados Dollar (BBD)
3.0847
1,542.25
Thailand
Thai Baht (THB)
48.00
24,000.00
If you are travelling to one of the destinations above, simply click through to the relevant currency and you'll be able to obtain accurate quotes on the amount of currency you are looking to convert.
Tourist Exchange rates as of 13th December 2012 at 17.22pm. Price taken from MyTravelMoney.co.uk dynamic travel money comparison and factors in the best holiday money exchange rate on offer.
Top 5 Holiday Money Commandments
To help you organise your holiday money this winter, here are our top tips for buying foreign currency whether you are off on a short weekend break or a long-haul holiday of a lifetime.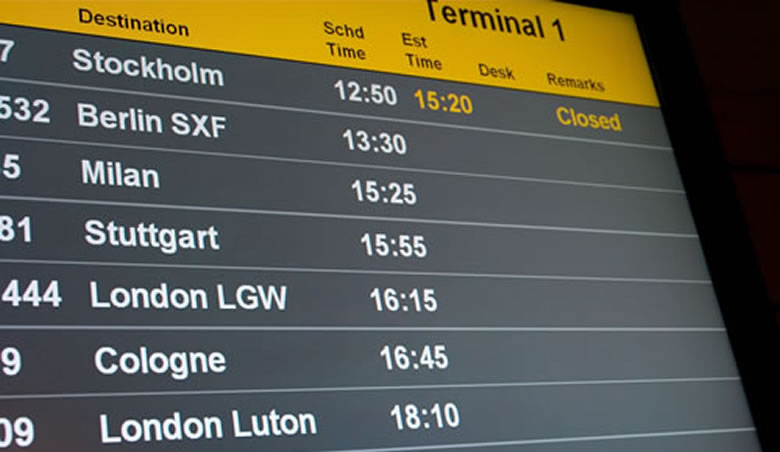 1. Don't leave currency to the last moment
Leaving foreign currency to the last minute could cost you up to £50 on every £500 worth of holiday money you purchase. The world's worst place to exchange currency is airport bureaus, who apply margins on the 'mid-market' exchange rate of up to 10% of the transaction amount.
Pro Tip: Prepare well in advance. Compare exchange rates like for like between high street, online and specialist bureaus. By not settling for the first deal you stumble across, you will get the most bang for your buck.
2. Don't fall for the myth of 0% commission
0% commission offers are a myth and 'marketing gimmick'. These so called 'special deals' don't mean free travel money and your decision on supplier should be guided by exchange rate alone. All holiday money companies make money in exactly the same way, principally the difference between the tourist and mid-market exchange rate.
Pro Tip: Before you are about to exchange currency, check the real exchange rate. If it's wildly off your quotes tourist exchange rate, use this information to haggle with the bureau de change salesperson.
3. Buying holiday money online is the overall cheapest
Online holiday money companies don't have the same level of overheads as airport or bricks and mortar bureaus, and can therefore pass on the savings to the customer.
Online currency companies will let you book online in advance, with a turnaround time of 24 hours for the currency to be delivered to your front door. The foreign currency is secure, insured and delivered by Royal Mail special delivery.
Pro tip: Leave plenty of time in advance to allow for the currency to be delivered to your front door. If you are short on time, order online and pickup at an airport bureau, you will qualify for preferential exchange rates.
4. Always pay abroad in the local currency
If you are in a restaurant abroad and asked by the waiter whether you'd like to pay in 'local currency' or your home currency, without fail, insist on paying in the currency of the destination you are visiting. This way, you won't be charged hidden fees and the retailer won't be able to add their own currency conversion.
Pro Tip: Insist on paying in local currency. The technical terminology for this is 'dynamic currency conversion.' It can hit you hard and we have seen cases where up to 4% extra is applied when opting for paying in the home currency.
5. Haggle with the airport counter
Never underestimate an important weapon in your armoury when converting currency face to face: the power of good old-fashioned haggling. If you aren't liking the rate the lady or gentleman at the counter is offering, ask flat out whether they can do better. Often, you will see suppliers fight tooth and nail to win your business.
Pro Tip: MyTravelMoney.co.uk research has also found that super savvy customers will call in to the currency desk direct on the way to the airport and reserve online rates for pickup, explain how you have left it last minute and they'll typically note your name down with an agreed rate.
Above all, good luck and have a fantastic holiday! Let us know your top tips for saving on holiday money exchange and join in the conversation.
Explore holidays in the sun for less
Be inspired
Get your weekly fix of holiday inspiration from some of the world's best travel writers plus save on your next trip with the latest exclusive offers
We promise not to share your details
Related posts