9 exciting summer 2023/2024 holiday destinations you can visit with TUI
*affiliate links: find out how we are funded and why this helps us remain free to use.
If you're already planning your summer holiday for 2023* or 2024*, you might be surprised by the variety of destinations you can travel to with TUI. Whether it's sun and sea, dramatic scenery or bags of culture you're after, you'll find it here.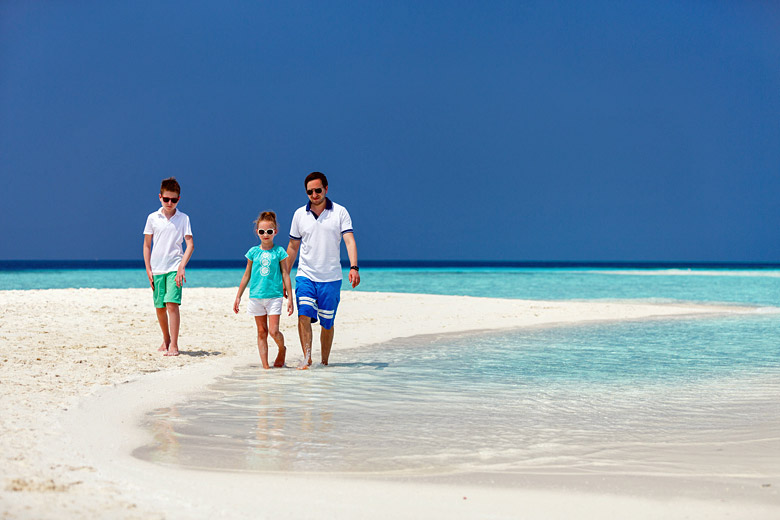 1. Cape Verde
Fly direct from: Birmingham, Bristol, Gatwick, Manchester
Flight time: 6 hours
Maximum daytime temperature: 26-30°C
Cape Verde*, a sprinkling of islands off the west coast of Africa, ticks all the boxes for a great summer holiday. Nine of the 10 islands that make up the archipelago are inhabited, comprising African, Brazilian and Portuguese cultures. And you'll want to come back every year - the beaches are simply so white.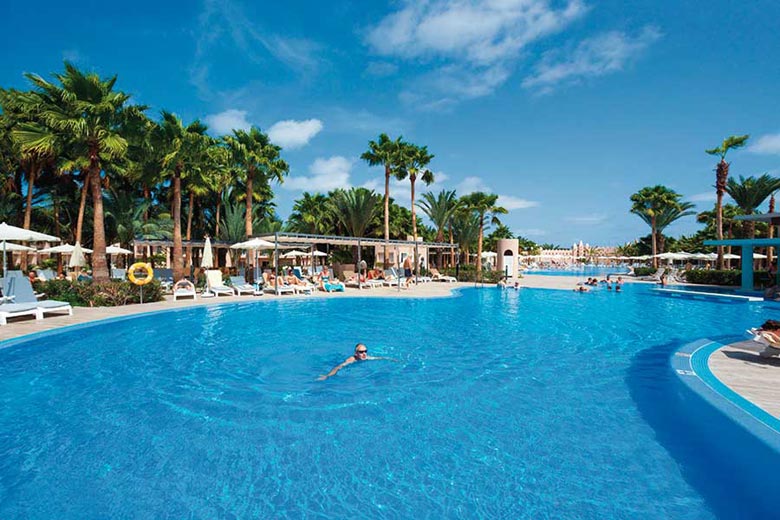 TUI sells holidays to two key islands: Boa Vista and Sal. The literal translation of Boa Vista* means 'beautiful view' and it certainly lives up to its name with beaches that stretch for over 30 miles.
Over on Sal*, an island known for its salt-trading history, the dramatic sand dunes and striking lunar landscape offer feasts for the eyes.
2. Tunisia
Fly direct from: Birmingham, Cardiff, Doncaster Sheffield, East Midlands, Gatwick, Glasgow, Luton, Manchester, Newcastle
Flight time: 2 hours 50 minutes
Maximum daytime temperature: 24-32°C
Tunisia* offers a fantastic sunshine getaway when the temperatures are plummeting in the UK. But did you know it's also a great option for your summer getaway? From maze-like medinas and eclectic North African cuisine to a fascinating Moorish heritage, there's plenty to see and do here.
If you call yourself an adrenaline junkie, book a desert safari in a 4x4. Or if a slower pace beckons, TUI's hotels in the former fishing town of Hammamet*, dubbed the 'Tunisian St Tropez', are perfect for watersports, sandy beaches and soaking up some rays. Just remember that a break to Tunisia in summer will be h-o-t.
3. Morocco
Fly direct from: Birmingham, Bristol, Gatwick, Heathrow, Luton, Manchester
Flight time: under 4 hours
Maximum daytime temperature: 27-36°C
Morocco* makes for a fantastic summer holiday destination owing to its beautiful beaches, bazaars and fascinating Berber culture. You'll find many captivating sides to this country too.
Especially if you take a day trip to the Atlas Mountains where traditional kasbahs and tales of ancient civilisations transport you worlds away from the bustling city.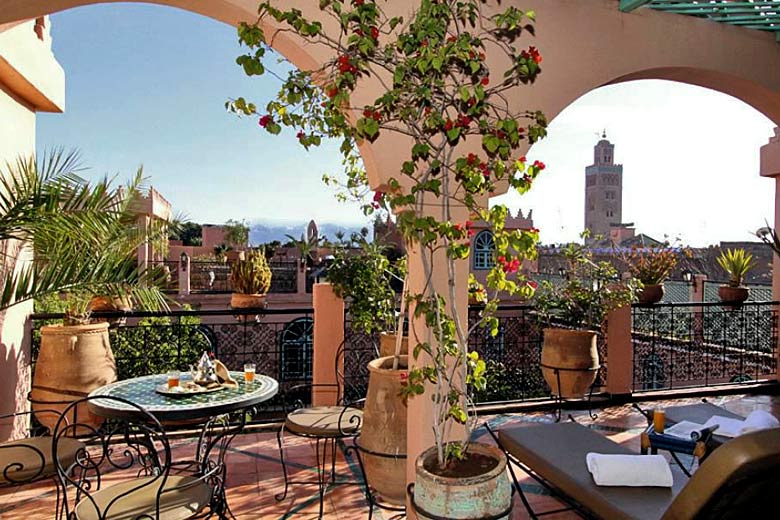 What's also great about Morocco is it's suitable for all types of travellers. You'll find everything from family-friendly resorts in the palm-fringed town of Agadir*, to opulent Riad-style hotels in Marrakech* where you can relax in endless luxury.
As with Tunisia, Morocco bakes in summer, something to consider if you're planning to visit at this time.
Top tip: you can find out more about the weather in any of TUI's destinations throughout the year, and don't forget to try our TUI weather guide if you're torn between destinations for summer 2023/2024.
4. Bulgaria
Fly direct from: Birmingham, Bristol, Cardiff, Gatwick, Manchester, Newcastle
Flight time: 3 hours 30 minutes
Maximum daytime temperature: 19-26°C
Bulgaria* may not have been on your radar before but this Balkan nation is now a sought-after destination thanks to its excellent value for money, sensational Black Sea coast and, of course, world-class Bulgarian wine.
The aptly-named seaside resorts of Sunny Beach* and Golden Sands* offer beautifully clean, sandy bays (don't forget the buckets and spades).
Away from the beach, consider taking a day trip to Nessebar*, a UNESCO World Heritage site marked with cobbled streets and Byzantine forts dating from 3,000 years ago.
5. Sri Lanka
Fly direct from: Birmingham, Edinburgh, Gatwick, Heathrow, Manchester, Newcastle
Flight time: 10 hours 30 minutes
Maximum daytime temperature: 29-30°C
If you're keen to take your holiday further afield this summer, consider an exotic getaway to Sri Lanka*. Dubbed the 'Pearl of the Indian Ocean', this mystical island boasts emerald tea plantations, ancient monuments and ornate temples.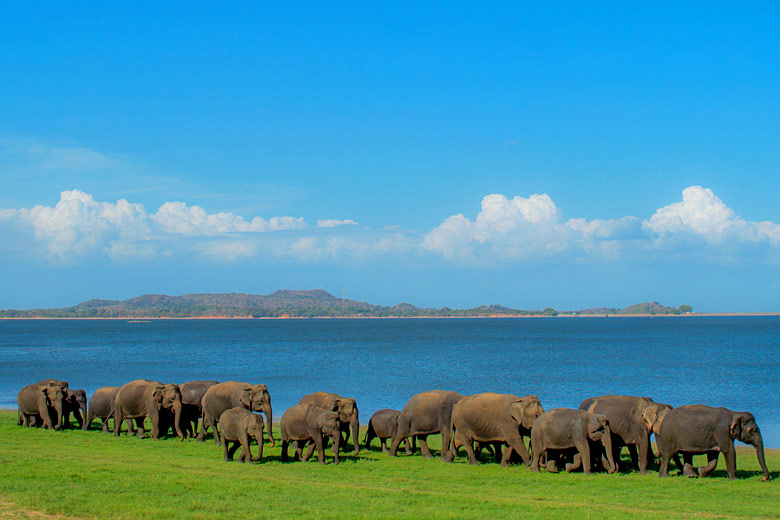 One of the best things about booking your Sri Lanka trip with TUI is you can opt for a multi-centre holiday, which lets you combine cultural tours to the likes of Sigiriya Rock with a few days relaxing on the beach.
If you're here in September, don't miss the elephant migration, known as The Gathering, in the beautiful Minneriya National Park.
6. Turkey
Fly direct from: Aberdeen, Belfast, Birmingham, Bristol, Cardiff, East Midlands, Edinburgh, Exeter, Gatwick, Glasgow, Heathrow, Liverpool, Luton, Manchester, Newcastle, Norwich, Stansted
Flight time: 4 hours 20 minutes
Maximum daytime temperature: 25-33°C
| May | Jun | Jul | Aug | Sep | Oct |
| --- | --- | --- | --- | --- | --- |
| | | 13 | | | |
You may not have thought about Turkey* for your summer holiday but this sunshine destination blessed with dramatic mountain scenery and spectacular beaches is an excellent choice.
With TUI, you can stay in the areas of Izmir*, Antalya*, Dalaman* or Bodrum* where bustling bazaars, scenic boat trips and Ottoman ruins are just some of the highlights.
Meanwhile, the lively town of Fethiye* balances sprawling local markets - where you'll pick up everything from traditional lace to Turkish delight - with all the modern amenities you might need.
Hotels range from traditional and homely studios perched on the Dalyan River to contemporary resorts facing the sparkling Aegean Sea, where you can kick back and enjoy your dose of Vitamin D.
7. Formentera, Balearic Islands, Spain
Fly to Ibiza (before taking a short ferry ride to Formentera) from: almost all major and regional UK airports
Flight time: 2 hours 25 minutes
Maximum daytime temperature: 22-30°C
Have you heard of Formentera*? This beachy paradise is a lesser-known member of the Balearic Islands*, and thanks to its dreamy sunsets, thriving yoga scene and hippie vibe, it's often referred to as 'Ibiza's little sister'.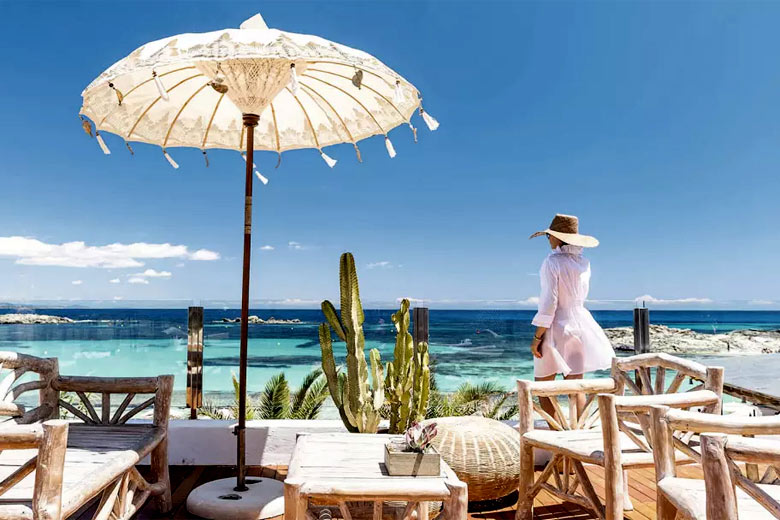 TUI has a number of hotels in Formentera that range from traditional Mediterranean-style properties to stylish resorts with all the amenities you'll ever need.
Most importantly, you can count on being close to the beaches which, by the way, are so stunning, you'll feel like you've landed in the Caribbean.
8. Peloponnese, Greece
Fly direct from: Gatwick, Heathrow
Flight time: 3 hours 30 minutes
Maximum daytime temperature: 23-30°C
| May | Jun | Jul | Aug | Sep | Oct |
| --- | --- | --- | --- | --- | --- |
| | | 13 | | | |
If you've never been to mainland Greece*, try the Peloponnese*. This charming region, draped in forested countryside, is known as the 'mythical heart of Greece' and is steeped in history and Greek legend.
If you can bear to leave the stunning beaches, visit the ancient site of Olympia, which hosted the Olympic Games for over 1,000 years.
Elsewhere, discover temples and fortresses dating back to Byzantine and Ottoman civilisations or enjoy a day out at Kyllini's thermal springs.
TUI offers everything from romantic couples holidays to family-friendly resorts in the Peloponnese, and you'll find the hospitality is some of the best here.
9. Porto Santo, Madeira, Portugal
Fly direct from: Gatwick, Manchester
Flight time: 3 hours 45 minutes
Maximum daytime temperature: 19-24°C
If you want to see a different side to the archipelago of Madeira*, consider booking a holiday to Porto Santo*. This low-lying island has a blissful subtropical climate, wild and rugged landscape and pretty bougainvillaea-draped villages.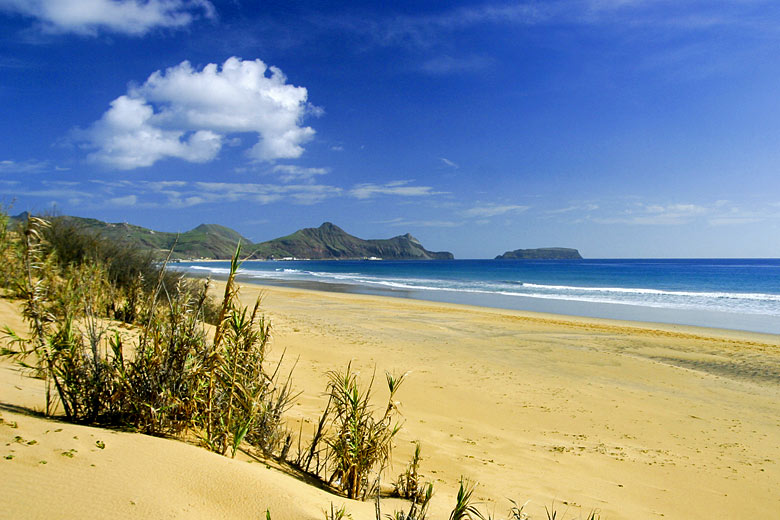 TUI offers holidays in two key areas: the first is the town of Vila Baleira*, which has a fantastic restaurant scene offering Madeiran specialities and an interesting maritime museum.
The second is Cabeco da Ponta*, an area known for its long golden beach, which stretches for over five miles. Some say the sands here have therapeutic qualities; whether you believe it or not, you're heading for some serious R&R.
Ready to book your summer 2023/2024 escape? If you're looking for the latest offers and online sales, check out our TUI deals page; free kids' places and low deposits included.
Explore holidays in the sun for less
Be inspired
Get your weekly fix of holiday inspiration from some of the world's best travel writers plus save on your next trip with the latest exclusive offers
We promise not to share your details
Related posts