10 dos and don'ts of planning the perfect honeymoon
*affiliate links: find out how we are funded and why this helps us remain free to use.
How do you plan the perfect honeymoon? What can you do to ensure your first trip as a married couple tops any holiday you've ever taken? And importantly, how do you ensure your post-nuptial adventure goes smoothly, without a glitch or regret?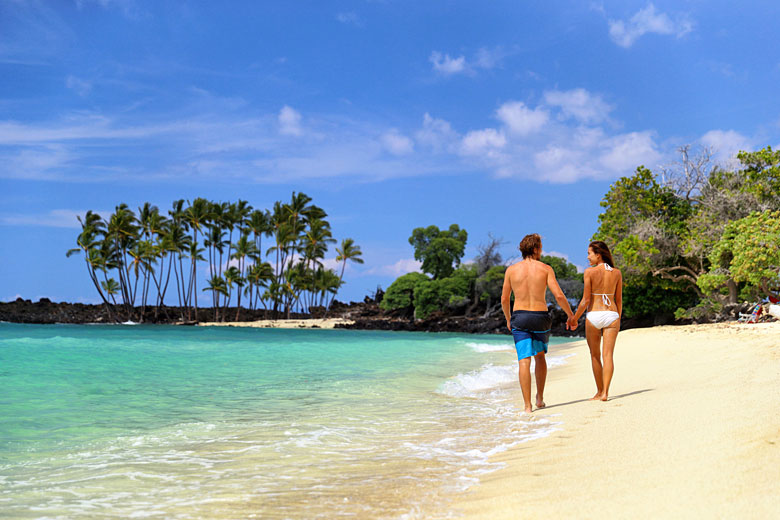 These are questions many couples ask during their wedding and honeymoon planning because we all want to take off on the holiday of a lifetime after we've said 'I do', right? To give you a helping hand, here's a short guide to the dos and don'ts of honeymoon planning - read, follow, and plan the epic honeymoon you deserve.
1. Do consider speaking to a travel agent
Even if you're the type of traveller who books your trips independently, do consider speaking to a travel agent or specialist holiday company when planning your honeymoon.
Chances are, they'll have years of experience booking trips for newlyweds, so tap into their knowledge as much as you can. They could have access to sales, book packages that include added extras or plan a bespoke itinerary to suit your needs. Even if you don't book with them, you're bound to walk away with some added tips or inspiration.
2. Do create the honeymoon that's right for you
It's easy to feel like you should follow a set formula when booking your honeymoon. But remember, this holiday is all about you. So, before you book anything, think carefully about what's going to work for you.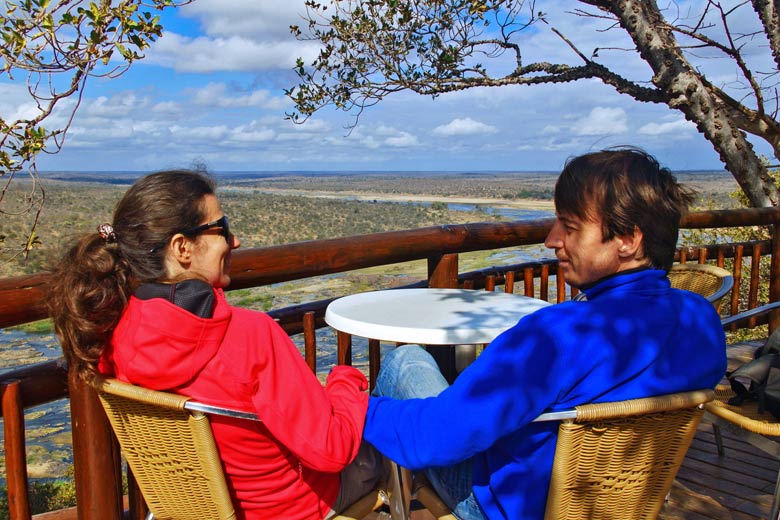 Don't be pushed into booking a two-week beach holiday if that's going to spell boredom for you and your partner. Equally, you'll regret creating a jam-packed itinerary if you need a bit of downtime after the wedding. Sit down with your partner, write a wish list and consider the practicalities - if you don't handle jet-lag well, factor in a day or two to catch up on sleep when you return.
3. Do check the weather before you book
We can never fully predict what the weather is going to do. But if you do your research, you stand a good chance of enjoying the best weather you can on your honeymoon. Once you've shortlisted some destinations, get clued up on the weather patterns for that time of year. Use our honeymoon travel tool to find the best honeymoon destinations by month. And if you're really set on a destination but the weather's not looking great, consider delaying your trip - see point four.
4. Don't feel obliged to jet off straight away
It may be tradition to take your honeymoon the day after - or even the night of - your wedding. And yes, it's all very romantic and exciting. However, it is ok to delay your honeymoon if it's going to work out better for you.
Whether you want to book that safari closer to the great migration season, need some breathing space after all the wedding excitement, or simply need more time to save up, waiting is ok. If you really can't wait for the honeymoon of your dreams, consider a smaller trip or weekend away, which leads to point number five.
5. Do consider a mini-moon, family-moon or mega-moon
Perhaps your boss won't grant you the extended annual leave, or your wedding's in February but you want to visit the Italian Riviera in July - there are lots of reasons you may want to delay your honeymoon. Consider planning a 'mini-moon', essentially a shorter and more affordable trip you can take straight after your wedding.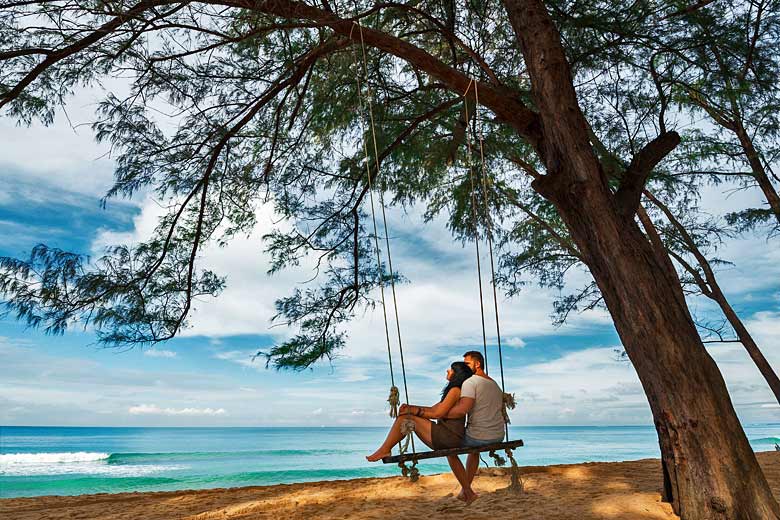 Then take your 'big trip' later in the year. Some newlyweds use the opportunity to go on a 'mega-moon' or even sabbatical later in the year. Some couples combine their honeymoon with a destination wedding while those with children may opt for a family-moon. Do what's right for you.
6. Don't leave budgeting to the last minute
There are many added costs that can crop up during honeymoon planning, and no one wants to spend their first year of marriage in debt and feeling strapped for cash. So, start budgeting for your honeymoon six months in advance - even sooner, if you can.
Once you've researched your chosen destination, draw up a spreadsheet of estimated costs including everything from the new camera you'd like to take with you, to the diving course you're going to take in Bali. Pay off as much as you can up front and factor in any spending money you'll need while you're there.
7. Don't forget there are ways to save
Weddings are expensive, so don't forget, you can be savvy with the way you pay for your honeymoon. If you're a frequent flier, save up Avios points with British Airways* or Iberia, or consider applying for an Avios Rewards Credit Card. If you earn enough points, you may get a discount on your flights or even bag yourself a seat upgrade.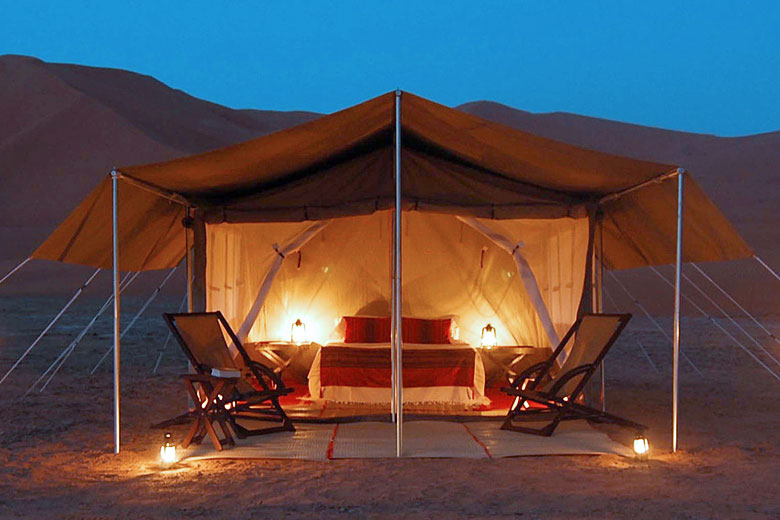 Before you book your trip, check plenty of comparison sites, research cashback sites and consider taking a prepaid travel card to avoid credit and debit card charges abroad. Lastly, don't be afraid to tell your hotel or travel company that you're going on honeymoon - you may receive some added luxuries.
8. Do consider a honeymoon registry
If you value experiences over material possessions and your Avios miles* aren't going to cut it, consider a honeymoon registry. An alternative to the wedding gift registry, a honeymoon registry allows your guests to contribute towards your travels. Don't bank on it covering the entire cost of your honeymoon, but you may find it softens the blow on the cost of your trip.
9. Don't forget to check your travel insurance and medical advice
It may sound obvious, but don't forget to check your travel insurance well in advance of your honeymoon. Your policy should cover all the basics like medical bills and care. However, it's a good idea to read the small print to see what else you're paying for. Does it cover flight cancellations or problems with your travel company or airline? Does it insure you for diving or adventure sports? And are gadgets such as cameras and iPhones included?
Finally, check the NHS Fit for Travel website at least six months in advance to check whether you need any travel vaccinations or medication such as malaria tablets, which you may need if you're heading off on safari, for example.
10. Put your out of office on
This is the exciting bit: it's your last day at work, so take pleasure in putting that out of office on, turn off email notifications and tell your colleagues to contact you only if they absolutely need to. Switch off, relax, and enjoy the honeymoon of your dreams.
Planning your dream honeymoon? Start your research with our honeymoon travel tool, and check out the latest deals from luxurious resorts such as Sandals in the Caribbean, Hilton, and Marriott, among others. Alternatively call our honeymoon experts on 0844 243 9951 for help with planning and booking your perfect honeymoon.
Explore holidays in the sun for less
Be inspired
Get your weekly fix of holiday inspiration from some of the world's best travel writers plus save on your next trip with the latest exclusive offers
We promise not to share your details
Related posts