Cruise ports: The hottest destinations to visit worldwide
*affiliate links: find out how we are funded and why this helps us remain free to use.
If you've never been on a cruise before, or even if you have, it can sometimes be hard to decide what part of the world to visit next. A look at the hottest cruise ports to visit in 2018 should help you make some decisions though.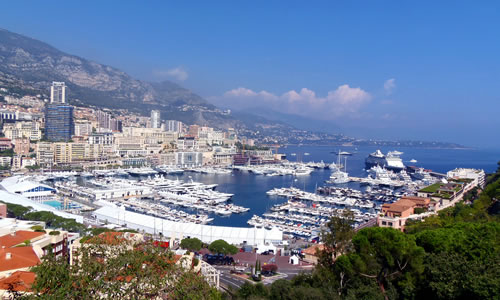 1. Kotor, Montenegro
Having visited Kotor in Montenegro in June of this year and been completely blown away by its natural beauty, I was unsurprised to find it featuring on Lonely Planet's list of top 10 places to visit in 2013. Sailing down the breath-taking inland sea towards the city was one of the highlights of my entire cruise.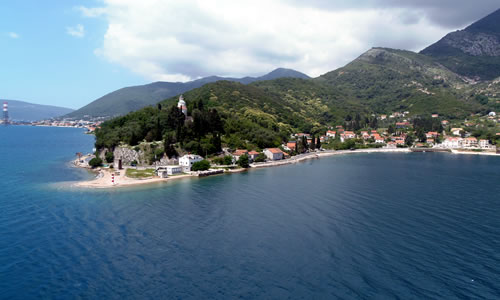 2013 sees several of P&O's elegant ships* visiting this stunning port, amongst many others. The city itself is surrounded by protective city walls which lead a path up into the hills and offer amazing views of the city, cruise ship and inland sea from the top. From June to September Kotor has 8 to 10 hours of sunshine a day and temperatures in the high twenties Celsius. Perfect summer holiday weather!
2. St. Petersburg, Russia
St Petersburg is my favourite cruise port of all time. It's becoming increasingly popular with cruise companies as the visa restrictions to travel to Russia have become slightly less tricky. With some of the most incredible and colourful architecture I've ever seen, it's a place I can't recommend highly enough.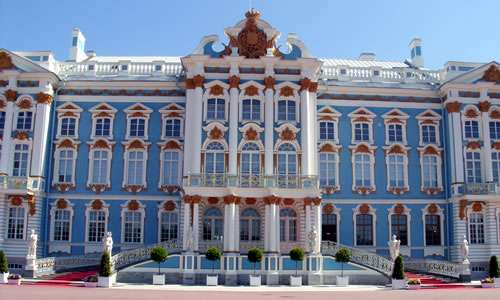 St Petersburg is also a cooler alternative to cruising the Mediterranean in summer, with little chance of feeling too hot but still enjoying nice long summer days.
3. Kusadasi, Turkey
Kusadasi's proximity to the ancient ruins of Ephesus makes it a great port to visit if history, architecture and culture appeal to you. The ruins of Ephesus date as far back as the 1st century BC, when the city had a population of more than a quarter of a million people.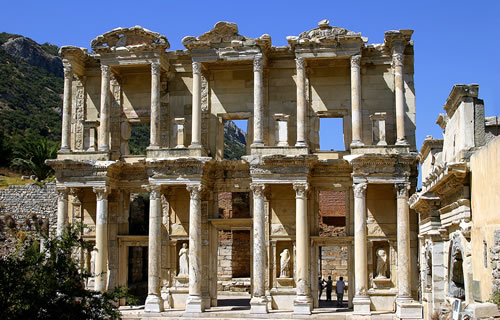 The imposing marble façade of The Library of Celsus and amphitheatre which can hold 25,000 people are the most well preserved structures in the ruined city and are absolutely unforgettable. Spring and autumn are the best times to cruise here as summer temperatures can be a little too warm for comfort.
4. Sydney, Australia
Sailing into Sydney's famous harbour and docking a stone's throw from the Opera House and iconic bridge would be an experience of a lifetime. Many smaller cruise ships do just that and allow you to step off the ship and into the heart of this vibrant city.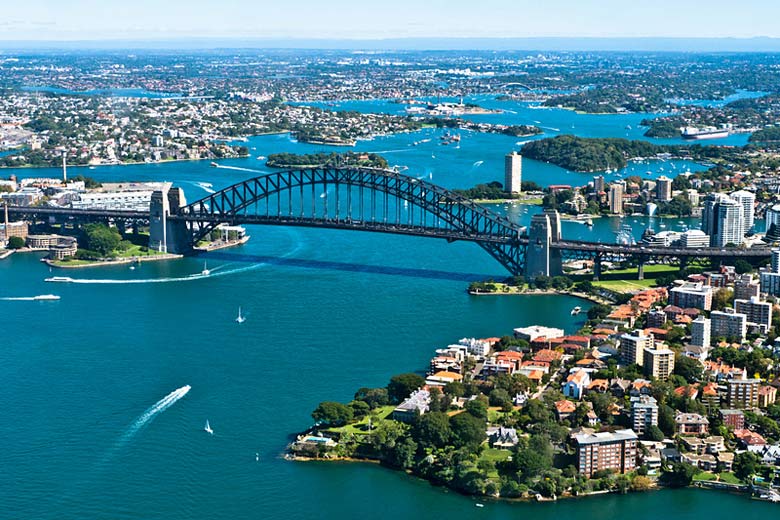 Sydney is blessed with good weather year-round. It's cooler in the winter, from June to October, but there is generally more sunshine at this time of year.
5. Stockholm, Sweden
The capital of Sweden is eclectic, cool and full of exciting things to do and see. Situated in a stunning archipelago it has some outstanding natural beauty. Take a walk around Gamla Stan, the old town of Stockholm, with its colourful buildings, cobbled streets and medieval alleys.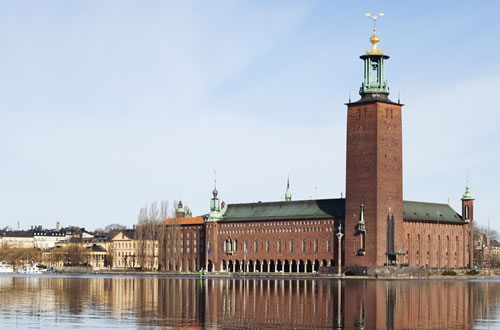 Visit Stockholm City Hall where the Nobel Banquet is held and marvel at its incredible glittering mosaic interior. You're sure to enjoy spending time in this wonderful city, where summer daylight hours extend to 18 hours a day in June and July.
6. Amsterdam, Holland
With so many cultural events taking place in Amsterdam* in 2013, it's the perfect excuse to visit the city of canals. The cities canal ring is celebrating 400 years, The Royal Concertgebouw Orchestra celebrates 125 years and 2013 marks 40 years for Vincent Van Gogh's museum.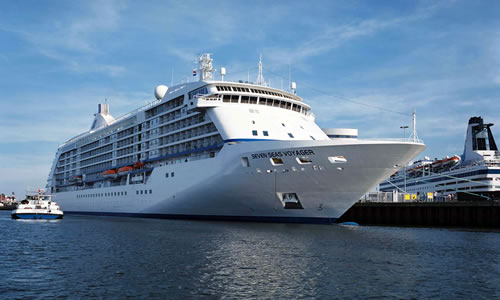 With a new cruise ship terminal in the city centre which allows visitors to walk easily to the city centre it's a hassle free cruise port. Similarly to most of the UK, Amsterdam enjoys its best weather in July and August.
7. Barcelona, Spain
One of my favourite cities in the world is also one of the perfect places to visit on a cruise. With the option to explore the magnificent and quirky architecture of the city or hang out and relax at the beach. It's the perfect mix!
From the beginning of June to the end of September, Barcelona usually enjoys very fine weather with plenty of sunshine and warmth.
8. Rio de Janeiro, Brazil
Brazil's most famous city Rio de Janeiro is exciting, vibrant, colourful, sexy and hedonistic. Visit during the famous carnival which is held in either February or March and enjoy tropical temperatures in the high twenties Celsius as you dance your way around the city.
9. Havana, Cuba
You can only sail into Havana with three different cruise lines due to the US Embargo, which I think makes it an all the more intriguing place to visit. With no signs of western modernism or advertising, Havana is full of old world charm and character. Wander its crumbling streets of Havana and you'll feel like you've stepped back in time to a simpler world.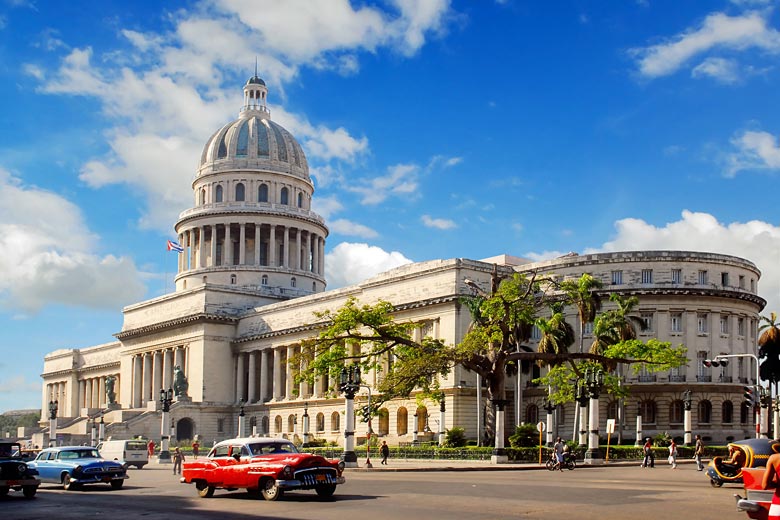 Cuba is a holiday destination with plenty of sunshine in every month the year. The climate is tropical, however fairly constant trade winds blow from the north east helping to alleviate high heat and humidity during the summer.
10. San Francisco, USA
Stop off in San Francisco and check out the famous cable car system, Alcatraz and The Golden Gate Bridge and much more. Visit between August and October and you'll be blessed with comfortable temperatures that are just right for sightseeing.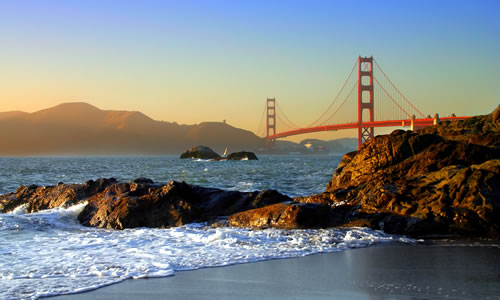 Do you know of any cruise ports you would recommend for 2018? Where are the hottest cruise destinations you have been before? Let us know below and join in the conversation.
Explore holidays in the sun for less
Be inspired
Get your weekly fix of holiday inspiration from some of the world's best travel writers plus save on your next trip with the latest exclusive offers
We promise not to share your details
Related posts