8 of Italy's best regions for cooking holidays in 2023/2024
*affiliate links: find out how we are funded and why this helps us remain free to use.
Italy is famous for its historic monuments, superb scenery, colourful culture and, of course, its incredible cuisine. Everyone who visits wants to sample the many flavours of a country that's known for its delectable food.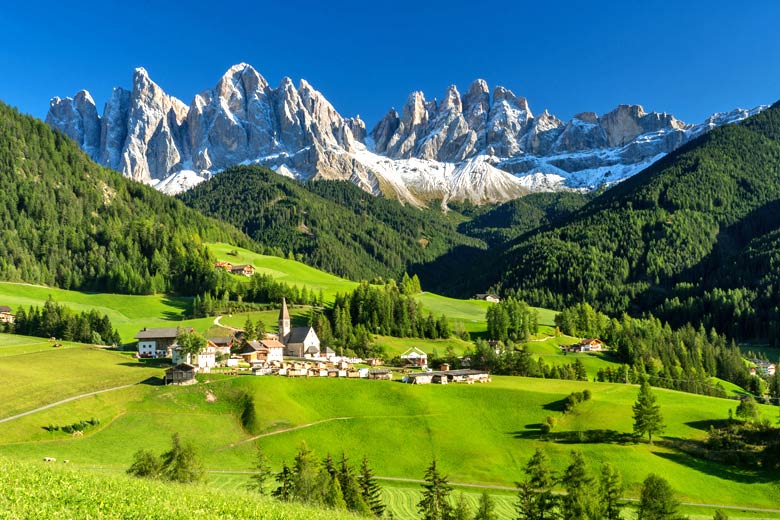 This makes Italy the perfect place to combine your love of food and travel. There are numerous cooking holidays and food tours in Italy that let you see the sights of different regions as well as take part in cooking classes and enjoy a variety of local delicacies.
Here we share our pick of the very best Italian cooking trips by region to give you a bite-sized look at tours available in 2023/2024 and help you decide which one is perfect for you.
1. Amalfi Coast & Sorrento
The Amalfi Coast is hugely popular with holidaymakers; the UNESCO site boasts scenic beaches, bright coastal towns and true Italian luxury, and Sorrento is a favourite with many yet it has managed to preserve its character and charm.
One of the main attractions of this picturesque seaside town is that it offers a variety of holiday experiences including many food tours.
You could take an eight-day tour starting in Rome and ending in Sorrento with Intrepid Travel*, experiencing seven other locations along the way. On this South Italy Real Food Adventure*, you'll get the chance to taste cheeses, wine and take part in a cooking class where you'll learn how to prepare a southern Italian classic - pizza.
Intrepid also offers a two-week route that starts in Venice and ends in Sorrento. This Italian Odyssey Real Food Adventure* is a small group tour that guides you through Venice and 11 other destinations where you will make pasta and discover the 'real food' of Italy.
If that doesn't tickle your taste buds you can hang out in the birthplace of pizza with STA Travel and go on a five-day Naples Pizza Adventure getting right down to business learning how to make the most authentic pizza from scratch in true Italian-style.
2. Emilia Romagna
If you're looking to explore the north of Italy, Emilia Romagna is the vibrant province to set your sights on. It's known for its medieval cities, seaside resorts, and of course its rich gastronomy.
Discover local specialties and remarkable wine with Explore! on its Taste of Emilia Romagna* tour. Ramble through Bologna, absorb its history and architecture before learning how parma ham and tortellini are made.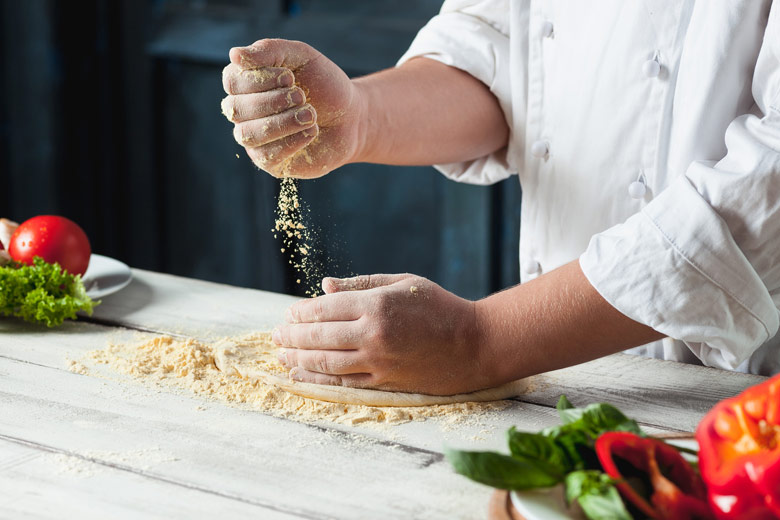 If you're a full on foodie then Intrepid Travel*'s Italian Odyssey Real Food Adventure* features once again, with 15 days travelling from the north to the south of Italy including a stop in Emilia.
3. Lake Garda
Lake Garda is the largest lake in Italy and its crystal clear water, cobbled beaches, and traditional towns and villages are captivating.
For centuries it has been a luxury summer destination for many wanting to discover the Garda Mountains, surrounding towns and the five main islands that the lake plays host to.
Have a taste of both Lake Garda's beauty and it's delicious food with Cosmos on its Lake Garda Gastronomy* tour.
The tour also takes you to Verona, where you will visit Juliet's balcony, and on to Venice, where you can relax on a private gondola ride in the heart of the city. Along the way, you'll make homemade pasta with the guidance of an experienced chef and discover the techniques of winemaking.
Newmarket Holidays serves up its Food & Wines of Northern Italy* tour for gourmet lovers. During this special, small-group trip indulge in some fabulous local delicacies, master the art of tortellini making, and relax and unwind in the superb surroundings.
4. Puglia
We've all looked at Italy on a map and thought it resembles a boot but have you ever wondered what region forms the heel? That would be Puglia, known for its hundreds of kilometres of Mediterranean coastline and pretty whitewashed buildings.
Salento is a region in Puglia famous for its beaches plus its tempting food and wine. TourRadar* takes you on an Authentic Culinary Experience* of the peninsula, starting in Gallipoli visiting six other locations and ending in Brindisi.
This small-group tour includes a stay in a traditional Italian farmhouse, visit to the pasta factory in Lecce, cooking classes and a trip to a winery.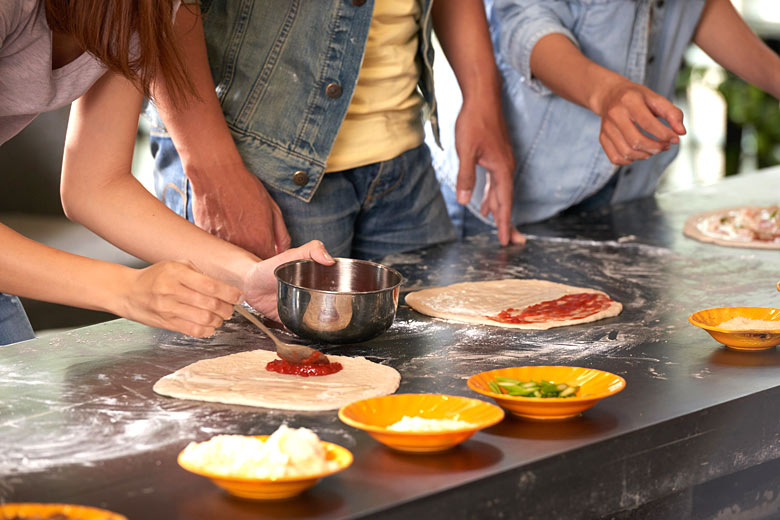 Explore! also offers a Taste of Puglia* trip, where you'll have the chance to sample and cook local specialities whilst discovering the unique towns in the area on guided walks.
5. Sicily
If you're looking for a flavour-filled holiday in Italy then Sicily is the place to be. Sicily is the largest Mediterranean island and lies just off the toe of Italy.
It's been described as one of the pearls of southern Italy with impressive mountains, beautifully clear water and fascinating history. You can get to know the island on various guided tours.
Go on a Sicily Food Adventure with Exodus Travels; an eight-day small group tour that starts in Palermo and ends in Taormina. With a jam-packed itinerary you will visit all the areas of interest along the way while trying world-class street food and local produce.
6. Tuscany
Tuscany is loved for its landscapes, traditions, history, artistic legacy and - not forgetting - its gastronomic delights that also make the region famous across the world.
Discover Gourmet Tuscany* from a different angle with Cosmos. Uncover the secrets of bread making, browse the exhibits at the Leonardo Da Vinci Museum in Florence, and learn more about Florentine steak and Finocchiona salami at a traditional butcher's. Of course, there will be plenty of wine involved as you enjoy scenic drives through vineyards.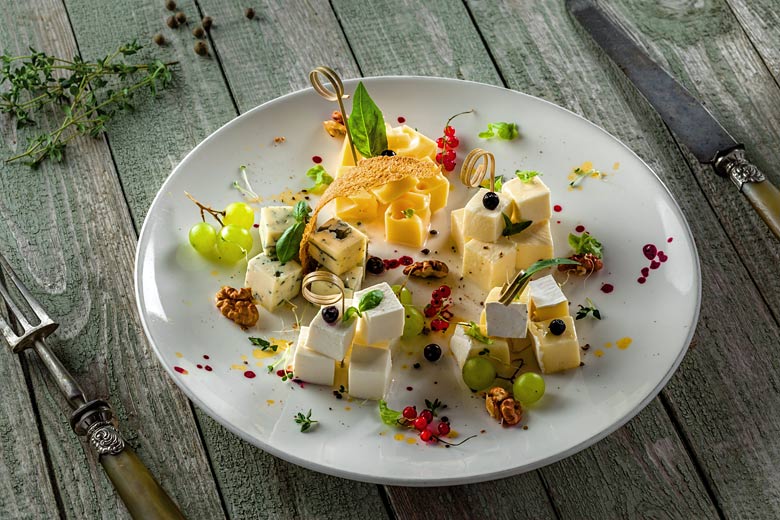 You can get to know Tuscany even if you're travelling alone with Just You. Delve into the beauty of this rural Italian idyll on its Flavours of Tuscany* group tour.
Not only will you see all the must-see sights but you will also be shown some hidden gems. Savour the taste of the local specialities and even whip up some of the region's signature dishes yourself.
7. Umbria
Umbria is often referred to as the country's green heart as it's the only region without a coastline and consists of untouched landscapes that harbour alluring lakes and waterfalls.
It's also known for its rustic style cuisine and its plethora of meats dishes, most of all its roast suckling pig, which many choose to experience through a food and culinary tour with TourRadar*.
Escape on the five-day Italian Cookery Getaway in Umbria* tour where you'll have the opportunity to visit a chocolate museum in Perugia and learn about the chocolate-making process. You'll also prepare a four-course meal in a hands-on cooking class.
If that's not enough you can choose a slightly longer trip to see >Authentic Umbria* on a seven-day tour that leads you through Perugia to Orvieto, and involves getting stuck in with daily cooking classes, winery tours and visits to some of the medieval cities.
8. Rome
We couldn't forget Italy's capital, Rome, home to ancient ruins such as the Forum and the Colosseum. The dynamic city can only be described as awe-inspiring and with a spirited street life most definitely reflected in its food.
The best way to savour every little bit of Rome's taste is on a cooking trip. The Italy Real Food Adventure* with Intrepid Travel* starts in Venice and ends in Rome, and is the ultimate eight-day tour package. Stroll through some of Rome's oldest food markets, participate in a pasta-making class, after stopping by Venice's bacari (wine bars).
If sipping wine is one of your favourite past times then the Taste of Italy* escorted tour available on TourRadar* is a good choice. Travel from Rome across to Ascoli Piceno, wine tasting and learning about the winemaking process whilst also having a private cooking class.
Intrepid has also launched an Italy Vegan Food Adventure* where a professional chef will teach you inventive vegan twists on Bolognese classics, and you'll be able to sample many vegan dishes at various restaurants on your travels.
Cooking day trips & excursions
If you don't want to base your whole trip around food but would like a small taster of the culinary excellence of the country, you can book day trips and excursions during your stay.
Cookly* offers a huge range of cooking classes across different regions of Italy, whether you're a family or travelling on your own, you can learn to make pasta, pizza, gnocchi, gelato and loads more.
Viator* also has a long list of small-group excursions. Whether you're in Florence, Tuscany, Rome or Cinque Terre you can learn how to make pesto and more from professional chefs.
Has this made you hungry for a foodie adventure? Check out all the latest deals on cooking holidays in 2023/2024 from some of the leaders in escorted tours - whatever takes your fancy, take the first step here.
More about Italy
Jan Feb Mar Apr May Jun Jul Aug Sep Oct Nov Dec
Explore holidays in the sun for less
Be inspired
Get your weekly fix of holiday inspiration from some of the world's best travel writers plus save on your next trip with the latest exclusive offers
We promise not to share your details
Related posts