10 cool Californian wineries and wine trails
Please note: travel restrictions remain in place owing to the coronavirus pandemic. Be sure to check the latest travel advice and explore current covid rules and regulations by country.
The very same California sunshine, rolling hills and salty sea air which conspires to attract tourists and travellers from all over the world to America's Golden State also combine exceptionally well to grow the grapes that go into California's award-winning wines.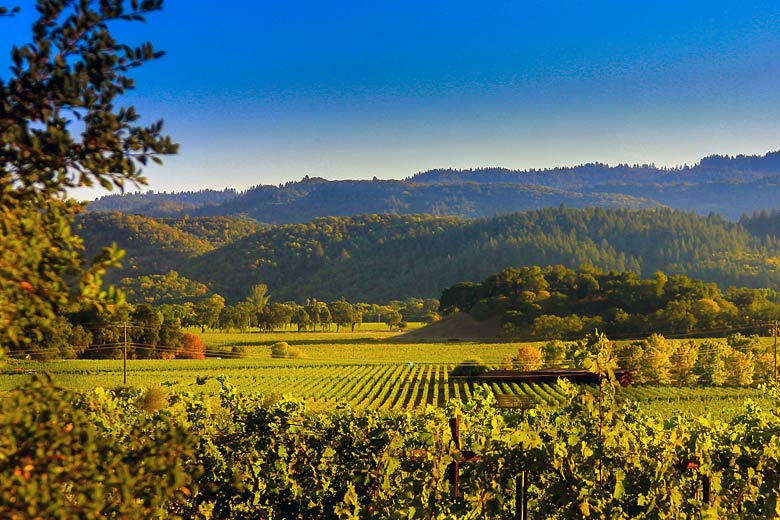 Here we round up a selection of California wineries that you'd be mad to miss out on. There's a saying that calls Californians 'serious about wine and relaxed about everything else' - which sounds like a great approach life. In fact, California produces serious amounts of world class wine, accounting for 90% of all the wine made in the USA, and bringing in over 20 million tourists a year to see just how it's done and sample a selection of these vintages at the source.
10 cool Californian wineries and wine trails
So get ready to adopt a Californian attitude to work and wine (namely that the former should take a back seat to the latter) with our guide to must-try Californian wineries, in well known Napa Valley and beyond.
In and around Napa Valley
1. Bella Vineyards and Wine Caves, Healdsburg
This Sonoma County winery harvests grapes from multiple vineyards, including one on the banks of the Russian River, and specialises in creating high quality wines in small batches, keeping a discerning eye firmly on quality.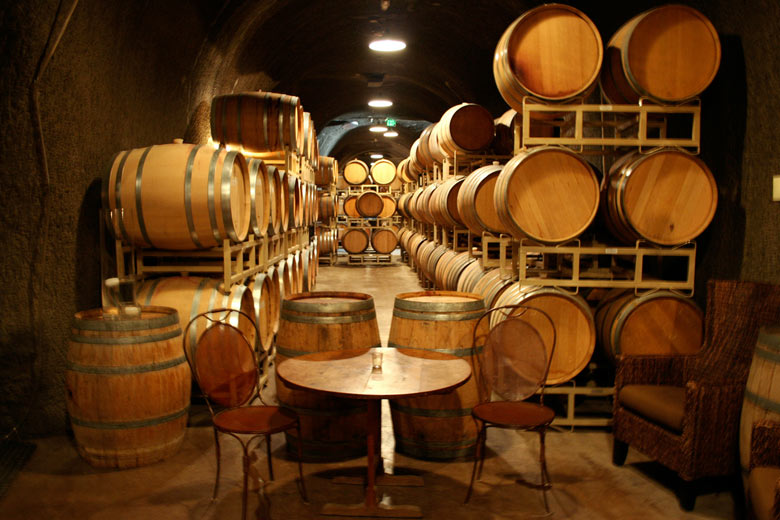 The tastings are held in its atmospheric caves, where amazing parties are rumoured to be thrown too, and they're also home to a thriving wine lovers club.
Signature tipple: it's all about the Zinfandel here
Tasting cost: tasting is £10 per person
2. V. Sattui Winery, St. Helena
There's a delightful family history to the V. Sattui Winery, which started when a Genoese immigrant and baker's son came to California in the late nineteenth century, and began making wine in his spare time.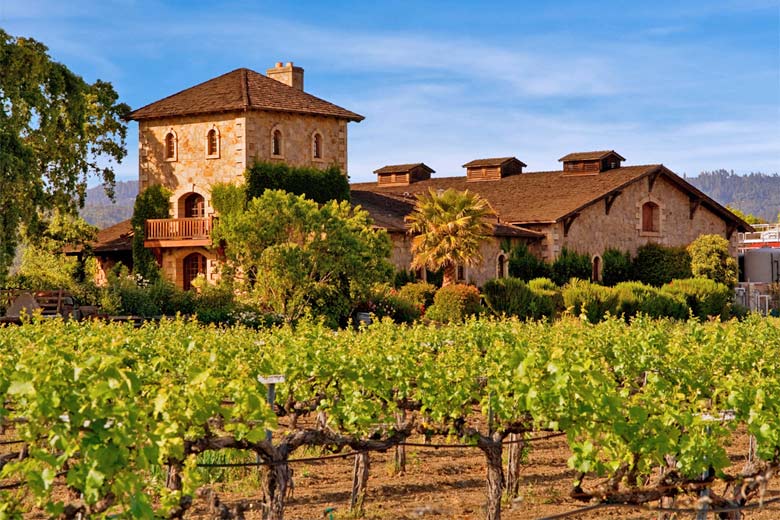 Fast forward to 2015 when this wine aficionado's paradise, complete with tours, food pairings, barbeques, picnics and an on-site Italian deli, was named Winery of the Year on California's North Coast for the fourth consecutive year.
Signature tipple: grab yourself a cab - The 2011 Preston Vineyard Cabernet Sauvignon holds a platinum award
Tasting cost: £15 for a selection of six wines
3. Cakebread Cellars, Rutherford
A second generation family winery which is best known for its Chardonnay, its scenery and its service, helped by the fact that as one of the only 'by appointment' tasting rooms in the area you're guaranteed to get dedicated attention and information from the knowledgeable staff.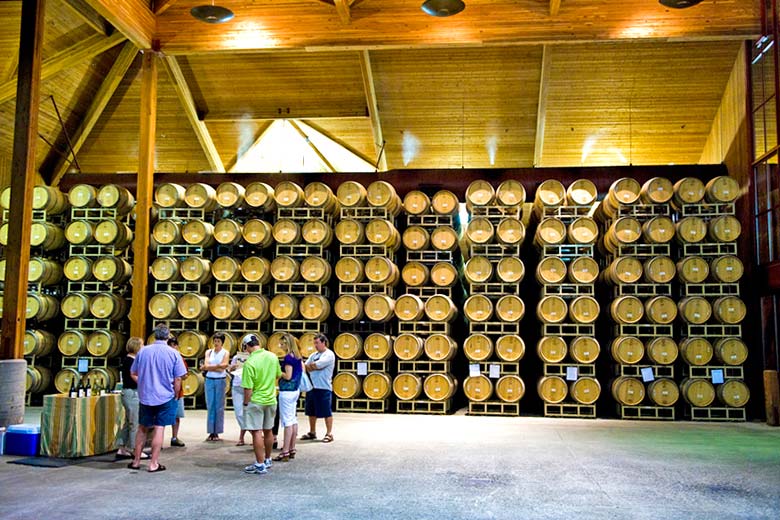 Cakebread's premises were recently remodelled making them swisher than ever, and its food pairings are talked of in revered tones.
Signature tipple: the Chardonnay has a particularly loyal following
Tasting cost: tastings here are by appointment and start at £15 for a selection of six new releases rising to £40 for reserve tastings
4. Silver Oak Winery, Geyserville & Oakville
Silver Oak is a must-try for lovers of red wine. The winery also sets itself apart with a built-in focus on sustainability, recycling its corks and powering the estate completely with solar panels.
Signature tipple: the Cabernet Sauvignon is Silver Oak's top-seller
Tasting cost: current release tastings are £25 and offered on a walk-in basis, while tours and tastings combined cost £35 and must be pre-booked - though £10 of the tasting fee will be refunded with a wine purchase
5. Domaine Chandon, Yountville
Domaine Chandon specialises in growing Pinot Noir, Chardonnay, and Pinot Meunier, the traditional varieties of grape that produce French Champagne, all on 1,000 acres of prime Californian vineyards.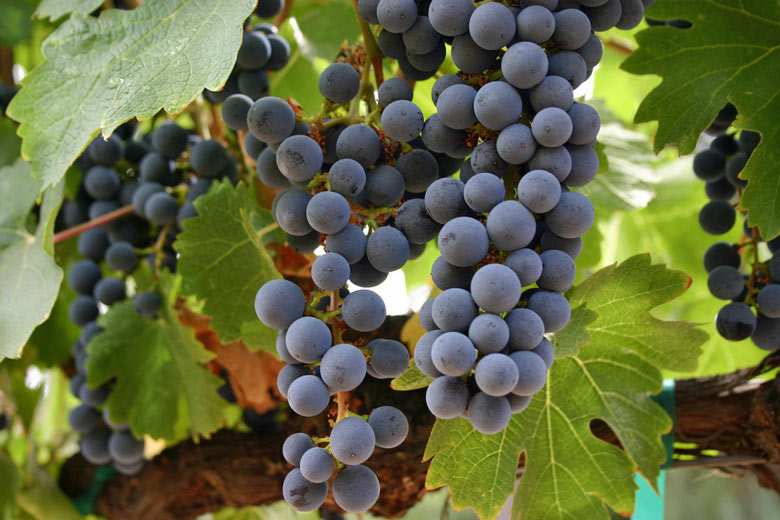 The winery also hosts the sort of kick-up-your-heels high-end events you'd associate with a champagne lifestyle, from cocktail parties to lobster feasts, and serves a host of snacks to soak up the bubbles in its tasting room. There are also a selection of house recipes on the website for you to try at home.
Signature tipple: the drink to celebrate here is the Champagne - well, of course, as this is the USA not France, it is in fact sparkling wine
Tasting cost: there are two well-respected Chandon tours to try, Rose or Vintage, each at £40
Beyond Napa Valley
California wineries are often seen as synonymous with the state's most famous wine-producing regions the Napa and Sonoma Valleys, which everyone knows offer wonderful wine and fabulous food, giving visitors a taste of the good life.
However, beyond Napa, the rolling hills and ocean climate of coastal California makes it just as suited to winemaking, often with smaller, more intimate and family-owned California wineries to discover.
If you're hoping to explore just a fraction of the 427,000 acres of vines planted across California at a slower pace than neighbouring Napa, try the area around San Luis Obispo, also known as SLO wine country.
1. Talley Vineyards, Arroyo Grande Valley
Talley Vineyards is a family owned winery that specialises in Chardonnay and Pinot Noir, which are grown using the ideal soils found in the Arroyo Grande and Edna Valleys.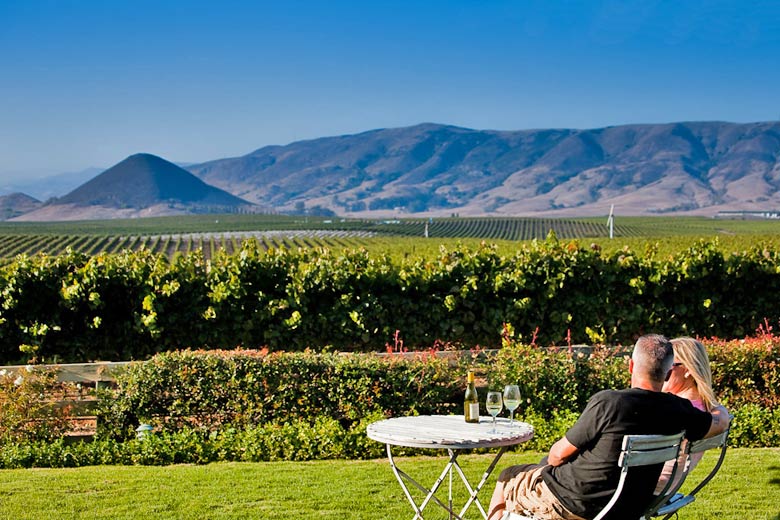 The pretty panoramic views of the vineyards and ultra-friendly service make this a great choice for a romantic interlude, and the location in the San Luis Obispo area makes Talley an off the beaten path winery that's far less likely to be overcrowded or feel commercialised. Look out for its secondary label Bishop's Peak, which produces good entry-level wines.
Signature tipple: a thorough selection of Pinot Noir and Chardonnay
Tasting cost: tastings start from £8 for five core wines rising to £15 for a bespoke selection, both refunded with the purchase of £50 or more in wine from the estate
2. Harmony Cellars, Cambria
Just off the famous Highway 1, yet with scenic views of the California coast and countryside, Harmony Cellars Winery may have more than tripled its production of wine from 2,000 to 7,000 cases a year, but remains a boutique winery, run with family values at affordable prices.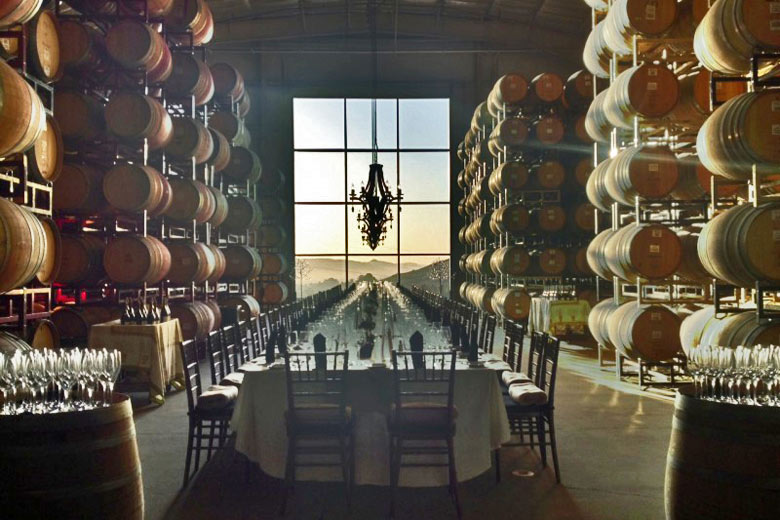 Situated just outside the tiny artisan town of Harmony, this is a real antidote to the big hitters of Napa Valley with very personal service, and a wide selection of wines including Syrah and even Port, that you can enjoy in the gardens, under the gazebo, or after your Saturday morning yoga class.
Signature tipple: there's something for everyone though the best picks are the value reds
Tasting cost: tastings are £7, and for £10 they'll throw in the glass for you to keep as a souvenir
3. Niven Family Wines, Edna Valley
The umbrella brand for a selection of six labels, from Baileyana, Tangent and Trenza to Cadre, Zocker and True Myth, all of which can be tried under one roof.
The stunning views and beautiful picnic grounds are something to write home about but more so is the winery's pioneering of the wine on tap movement. This ensures wine remains as fresh when the last glass is poured as the first by sealing it in kegs which save on production of glass bottles and corks ensuring the wine industry lowers its carbon footprint.
Signature tipple: each brand has its own strengths and across a choice of six you'll find everything from Grenache Blanc and Viognier to Sauvignon Blanc and Pinot Gris
Tasting cost: tastings in the 1909 schoolhouse are £8.00 (traditional) and £12.00 (reserve); tasting fee waived with the purchase of one bottle of wine
You can find information on visiting SLO wine country and the wineries along California's Highway 1 Discovery Route by checking out some of the wine trails on offer:
This joins six small producers of hand-crafted wines along the scenic coast from San Simeon through Cambria and to Harmony.
Features nine family-owned and operated wineries with award-winning vintages that capture the essence of what's on offer from California wineries on the Avila beach section of the Central Coast.
If you're tempted to try these fine wineries and wine trails for yourself, don't miss our selection of travel deals on flights to the USA including British Airways and Norwegian, plus special offers on car hire for UK residents from the likes of Alamo Gold.
More about California
Jan Feb Mar Apr May Jun Jul Aug Sep Oct Nov Dec
Be inspired
Get your weekly fix of holiday inspiration from some of the world's best travel writers plus save on your next trip with the latest exclusive offers
We promise not to share your details
Related posts
*affiliate links: find out how we are funded and why this helps us remain free to use.