Hilton weather guide: Find best time to visit Hilton Resorts
Welcome to our Hilton Resorts weather guide - your one-stop-shop for finding the perfect resort with your dream holiday weather. Whether you like things very hot and sunny or more warm than hot, we want to ensure that your resort stay is accompanied by your preferred weather.
Hilton Resorts finder
Try our brand new search tool above to see which Hilton resort best meets your needs; simply select from the options and browse through the results for some serious holiday inspo.
Hilton Resorts weather guide by region
From the Algarve and Bali to Orlando and the Maldives, Hilton Resorts can be found in some of the world's best known holiday destinations, and our bespoke search tool is here to help you plan your travels in 2021/2022. Read on to find out more about the resorts and weather in specific regions.
Hilton Resorts in the Indian Ocean
The glorious Indian Ocean, with its white sand beaches and delightfully warm waters, is a holiday favourite year round.
Hilton Resorts operates six properties on four islands in the region, with three in the Seychelles, as well as the Hilton Mauritius Resort & Spa, Conrad Maldives, and DoubleTree Resort by Hilton Hotel Zanzibar - Nungwi in Tanzania.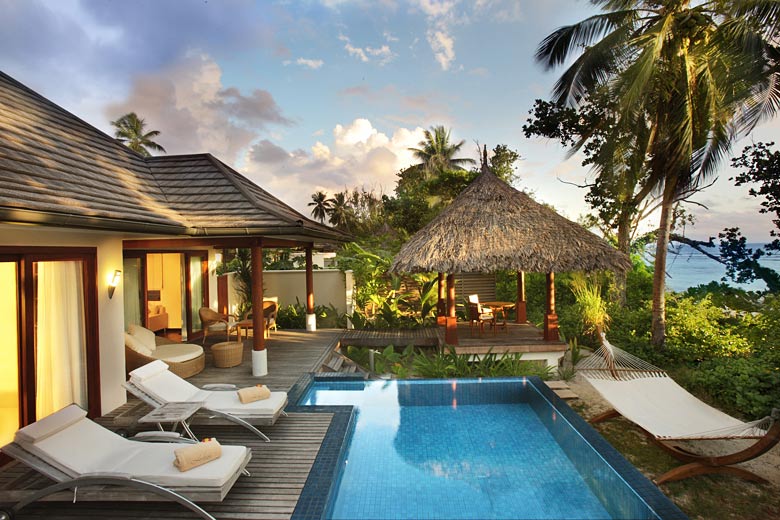 Weather in the Indian Ocean
Generally speaking the Indian Ocean is hot with lots of sunshine, which is why there's always somewhere to go from January to December. Each island has a wet and dry season with rains appearing at the warmest time of the year.
The Maldives and the Seychelles, see pretty consistent temperatures year round while Mauritius, further south, experiences slightly cooler conditions during its dry season from June to November.
The idyllic Tanzanian island of Zanzibar on the western edge of the Indian Ocean, sees the hottest temperatures of the lot from October to March.
Despite their tropical locations, the Maldives, Seychelles, and Zanzibar are too near the equator to be seriously affected by tropical storms but not so Mauritius where there's a small chance that a passing storm will affect the island between December and March (you can find out more in our tropical storm guide).
The key to choosing the right Hilton hotel for your stay in the Indian Ocean is to compare what the weather is like across the six resorts. Use our search to ensure you pick the perfect Hilton resort for your next holiday.
More about Hilton Resorts >>
Hilton Resorts in Asia & the Pacific
From the beaches of Thailand to the paradise islands of Fiji, Bali, and French Polynesia, Hilton Resorts has a tempting collection of places to stay in Asia and the Pacific Ocean.
Whether you're planning an exotic holiday or something really special like a honeymoon, Hilton Resorts has an exclusive collection of residences that guarantee to make it a break to remember.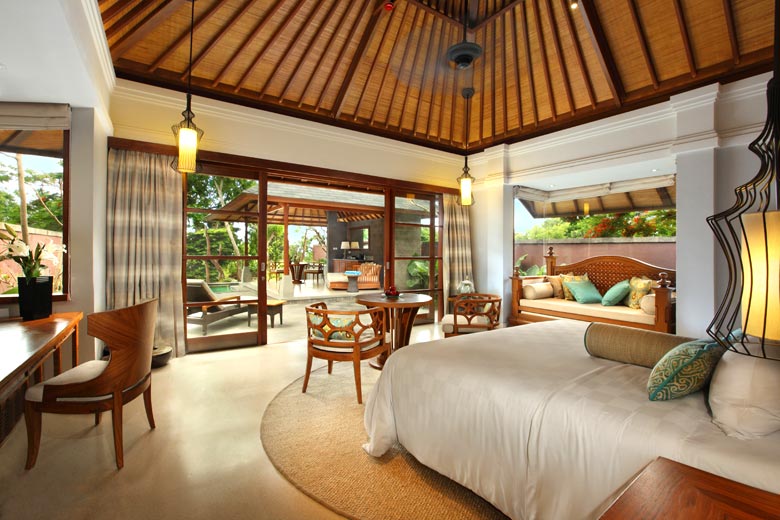 Weather in Asia & the Pacific Ocean
There are Hilton Resorts on both Thailand's east and west coasts, offering beautifully warm winter sun conditions from December to March. From March onwards, the weather becomes very hot and humid with rain at times.
Bali is a perennial favourite year round, with July and August seeing some of the finest conditions, while French Polynesia, where temperatures are moderated by cooling sea breezes, sees a touch more sunshine than Fiji, which is at its best in the second half of the year.
Use our Hilton Resorts weather guide search to find the best place to stay in 2021/2022.
More about Hilton Resorts >>
Hilton Resorts in North America
Hilton Resorts is very well represented in North America, the USA famously being the home of the international hotel brand.
There are more than 80 Hilton Resorts across the USA: as well as cities such as Orlando, San Diego, Las Vegas, Palm Springs, and Dallas, you can book Hilton Resorts in seaside favourites such as Miami Beach, Key West, Myrtle Beach, Hawaii, and Fort Lauderdale, among many others.
There are also two Hilton resorts in neighbouring Canada, and two along Mexico's Pacific coast.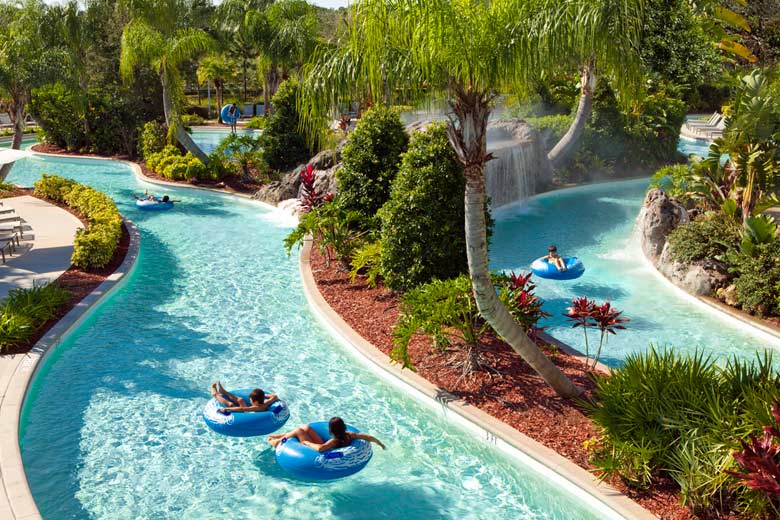 Weather in North America
The weather in North America varies wildly, from the snowy slopes of Whistler to the beaches of Florida and the sunshine of California. Florida, aka the Sunshine State, has high temperatures and warm seas all year round.
From May to October, it's hot and rainy at times but there's still plenty of sunshine so don't be put off (read our guide to hurricane seasons to find out more). In contrast, California is a very dry state, with less heat and humidity and long sunny days.
Then there's the archipelago of Hawaii, parked in the central Pacific Ocean, just inside the tropics, with loads of sunshine, temperatures in the high twenties (°C) year round, and low rainfall - at least, in the west of the islands where the resorts are.
On Mexico's Pacific coast, the weather is hot all year round, although June to September can be quite wet and steamy. Use our Hilton Resorts weather guide search to help you find the right hotel to suit you and your travels in 2021/2022.
More about Hilton Resorts >>
Hilton Resorts in Europe & the Mediterranean
Europe's beach resorts come alive during the summer months, with people happy to flock shorter distances for great weather. You can also find some excellent winter sun options as well, with many great deals from Hilton Resorts to help you on your way.
Hilton Resorts offers exceptional hotels in some of the Europe's most popular beach destinations.
From the Conrad Algarve and Hilton Vilamoura As Cascatas Golf Resort & Spa in southern Portugal to other decadent residences in Malta, Spain's Costa del Sol, Majorca, Turkey, and Bulgaria, there's a hotel for every season.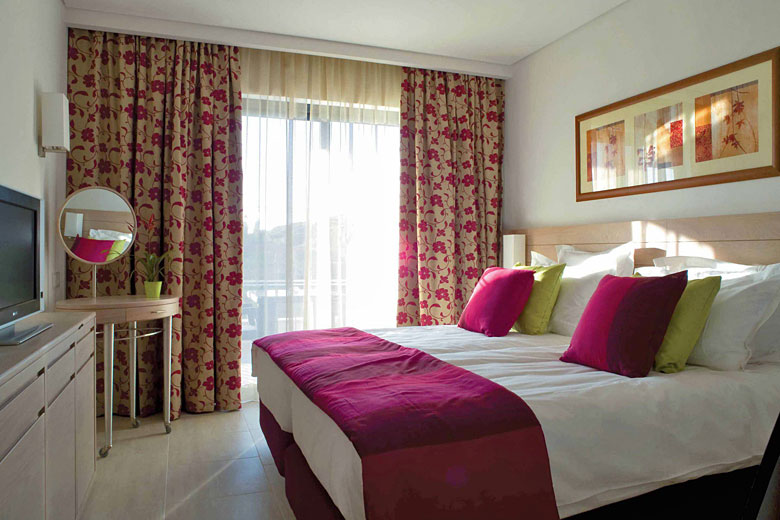 Weather in Europe & the Mediterranean
Holiday weather in Europe is typically at its best from spring to autumn. While winter months offer sunshine in places like Turkey and the Canaries, for hot and sunny conditions ideal for lying by the pool, exploring or water sports, May to October is the best time to visit.
Of course, there are variations across the region but generally the further east you are - towards the likes of Turkey - the warmer it is.
There are also specific nuances worth looking out for, such as the sea temperature in the Algarve which, thanks to the influence from the Atlantic, is noticeably cooler than the sea temperature in the eastern Med.
Remember to check out sunshine hours for your possible destinations to get an idea of just how sunny it will be while you're there.
More about Hilton Resorts >>
Hilton Resorts in the Caribbean, Central and South America
The postcard perfect beaches of the Caribbean draw people to some of Hilton Resorts' most popular hotels for good reason. The beautiful resorts are well located, and the weather is oh so inviting - what's not to like?
Hilton Resorts has properties scattered around the Caribbean, from Aruba and Barbados to Jamaica, Puerto Rico, Curacao, and the Bahamas (ok, strictly speaking not in the Caribbean, but certainly Caribbean-esque, and with two glorious resorts it deserves a mention).
Over in Central and South America, Hilton Resorts has a cluster of fantastic options in Honduras, Colombia, and Uruguay: Indura Beach & Golf Resort, Conrad Cartagena, and Conrad Punta Del Este respectively.
Weather in the Caribbean, Central and South America
The Caribbean encompasses countless islands of all shapes and sizes, which each experience much the same sort of hot weather throughout the year.
Rainfall varies much more than temperature, and generally depends on proximity to the lee side of high mountains rather than island location, although in the far south Aruba and Curacao experience a very much drier climate.
Where it does rain in the Caribbean, rainfall generally picks up from May reaching a peak in October, however, overall there is still a lot of sunshine even in these months. Unsurprisingly, sea temperatures are a touch cooler in the Bahamas than in Barbados but only by a few degrees thanks mainly to the Gulf Stream.
Hilton Resorts' properties in Honduras and Colombia both sit on the edge of the Caribbean Sea, and get to make the most of those warm waters for swimming.
Temperatures remain high in both destinations although there can be a fair bit of rain during the second half of the year, which in turn affects the hours of sunshine, although this shouldn't put you off visiting either destination.
As for Uruguay, which sits firmly in the southern hemisphere, this is a true winter sun destination for those in the northern hemisphere. Things warm up from November until about March, although the sea temperature is cooler than other destinations mentioned above all year round.
More about Hilton Resorts >>
Hilton Resorts in the Middle East
Hilton Resorts is there to meet the demands of holidaymakers in the Middle East with a select number of well equipped and elegant properties in Egypt and the UAE.
Egypt, which has long attracted beach lovers and divers to its Red Sea coast and history buffs to its ancient world charms, has 11 resorts in towns from the Mediterranean coastal city of Alexandria, to Giza, Marsa Alam, Hurghada, and Luxor.
Meanwhile, Dubai and neighbouring Ras Al Khaimah in the UAE have four each, all placed perfectly on the edge of the warm Persian Gulf .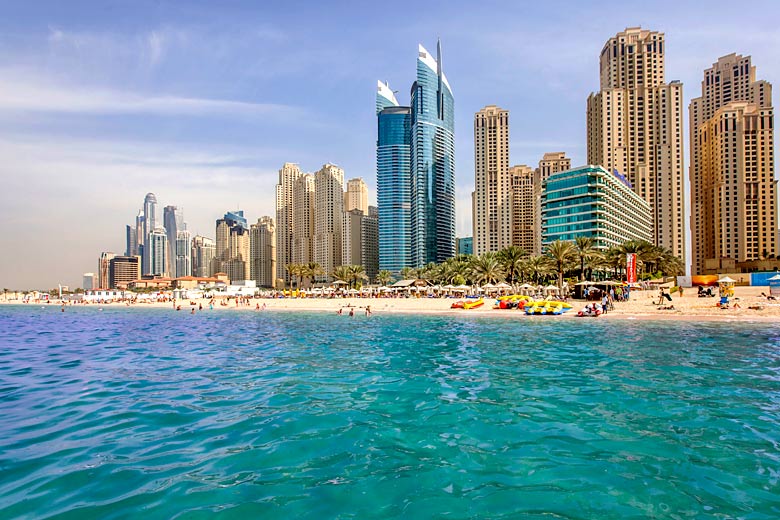 Weather in the Middle East
If you're looking for a hot and sunny destination, then both Egypt and the UAE tick that box. Egypt has more variations throughout the year, thanks to its northern coast which has a fresher Mediterranean climate.
Moving south however, down towards the Red Sea and on to Luxor, things heat up, with tonnes of sunshine, increased temperatures, and practically no chance of seeing any rain.
Although you can visit Egypt for great weather all year, the summer months can simply be too hot for many, especially in the south, which make spring and autumn ideal times to go, while winter is also very pleasant, if not hot.
Over in the UAE, you'll find exceptionally hot summers and warm winters. Once again, spring, autumn, and winter are more enjoyable times to visit, as summer days typically exceed highs of 40°C and the heat and humidity level can be extreme.
October to December is delightful however, as the heat and humidity starts to decline, the sea temperature is warm thanks to the preceding summer months, and evenings remain balmy.
More about Hilton Resorts >>
Whatever weather tickles your fancy, our Hilton Resorts weather guide for 2021/2022 will show you which resorts to consider.
Don't forget to check out the latest deals on stays at Hilton Hotels & Resorts, and if you still can't find what you're looking for, visit our hotel deals and discounts section for even more great offers from leading hotel brands.
Be inspired
Get your weekly fix of holiday inspiration from some of the world's best travel writers plus save on your next trip with the latest exclusive offers
We promise not to share your details
*affiliate links: find out how we are funded and why this helps us remain free to use.