Where to go on holiday in January 2019 for the best weather
If you're deciding where to go on holiday in January 2019 for the best weather, you'll undoubtedly know that finding exotic conditions at this time of year will certainly involve a long haul flight. To help you pick just how far you have to travel to find the kind of weather that suits you, we've gathered our favourite winter sun destinations.
Where to go on holiday in January 2019: top five destinations
You might find some sun closer to home in the Canary Islands and Red Sea, but the highest daytime temperatures at these destinations are usually only in the low twenties, so the weather isn't exactly hot. Read on to discover our suggestions for where to go on holiday in January for the best hot and sunny weather: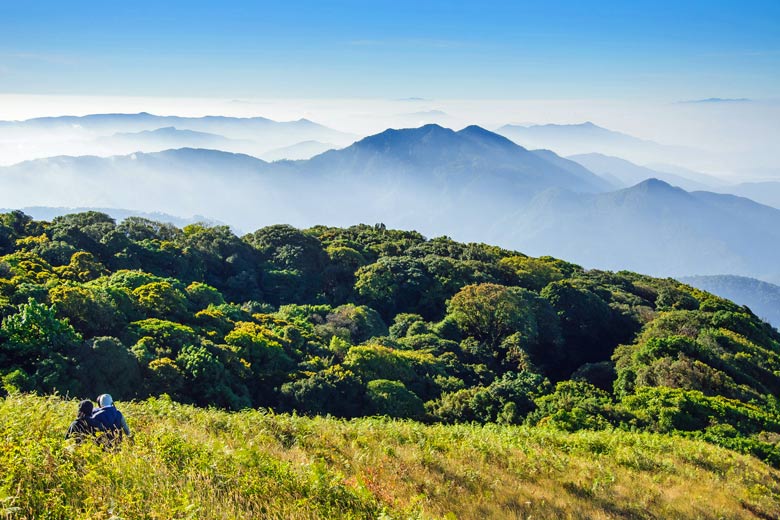 1. Goa, India
Flight time: 10 hours
Daily high: 32°C
Hours of sunshine: 10
Sea temperature: 28°C
Top of the list of where to go on holiday in January has to be Goa in India, which is both the warmest and sunniest holiday destination at this time of year. Although temperatures are sizzling during the day, they usually drop by more than 10°C after sunset, so it's cooler at night.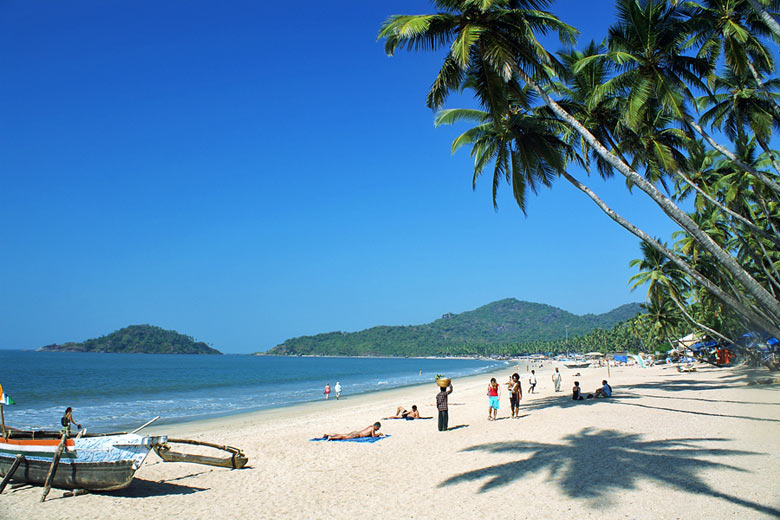 Goa has two distinct sides: the busy, bustling north, with flash resorts and bars aplenty, and the quieter, more laid back south, with a handful of large resorts and lots of secluded places to stay. Wherever you settle in Goa, be wary of the sea, which can sometimes be rough, generating rip currents, so take note of lifeguard advice before diving in.
Search Goa holidays with First Choice >>

Read more: Guide to Goa beaches
2. Chiang Mai, Thailand
Flight time: 16 hours
Daily high: 28°C
Hours of sunshine: 9
Thailand's a hugely popular tourist destination with those looking for somewhere to go on holiday in January, yet while Bangkok and the southern coastal regions attract many travellers, the sights to the north are pulling increasing numbers of people in. The high city of Chiang Mai is a real treat in January with little cloud cover and conditions that are a touch fresher than you might find by the the sea.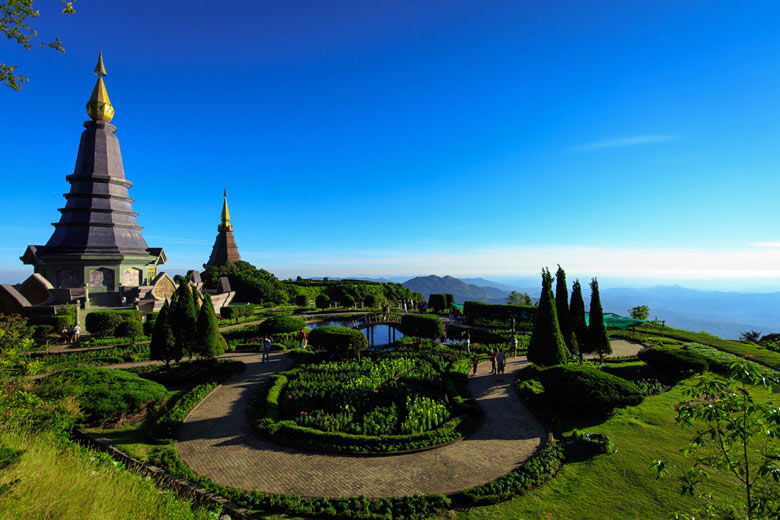 There's little chance of seeing any rain (as it's the driest time of year), and only moderate heat and humidity which, coupled with the warm temperatures, makes it ideal for exploring the surrounding countryside and tackling jungle treks. Evenings can be cool sinking by more than half to around 13°C, so remember to pack a few extra layers, as well as a good SPF for the very high UV that's about by day.
Search Chiang Mai holidays with Teletext Holidays >>

Read more: 24 hours in Chiang Mai
3. Gambia
Flight time: 6.5 hours
Daily high: 32°C
Hours of sunshine: 8
Sea temperature: 22°C
Somewhere to go on holiday in January that's on the up with curious travellers is Gambia. The tiny west African nation is becoming increasingly popular as more and more people cotton on to its fabulous weather, especially when it comes to winter sun. Days are hot, sunny and dry with only moderate heat and humidity, although evenings can be surprisingly cool. Given its lack of cloud cover, which is hugely beneficial by day, Gambia doesn't retain the sun's warmth, so the temperature can drop by as much as 50% after dusk to around 16°C.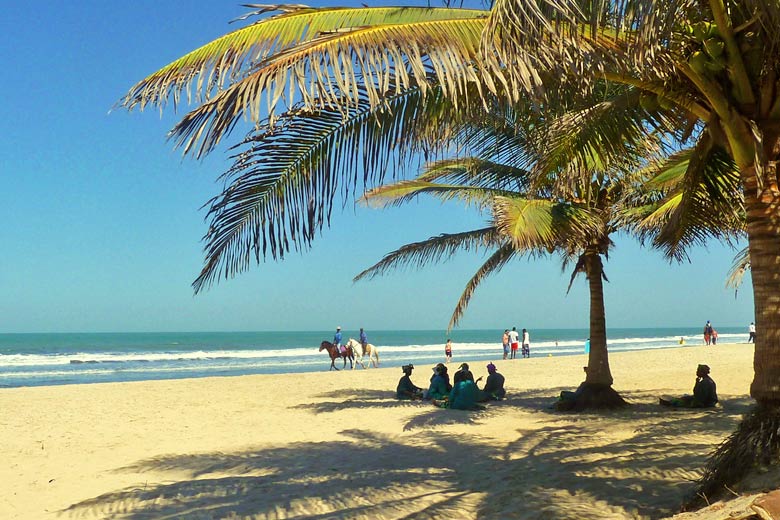 This, combined with the cooling currents of the Atlantic, also prevent the sea from heating up too much, so while it's warm enough for some to enjoy you might want to sniff out accommodation with a heated pool. Flights to Banjul are available from Thomas Cook Airlines.
Search Gambia holidays with Thomas Cook >>

Read more: Mini guide to Gambia
4. Barbados
Flight time: 8 hours
Daily high: 28°C
Hours of sunshine: 9
Sea temperature: 27°C
Another fantastic destination when searching for where to go on holiday in January is the Caribbean, which enjoys its best weather during this time. While Jamaica and the Dominican Republic are both very pleasant, it's the likes of Barbados to the south that promise the most amount of sunshine - you'll be greeted with long sunny days and nice hot temperatures.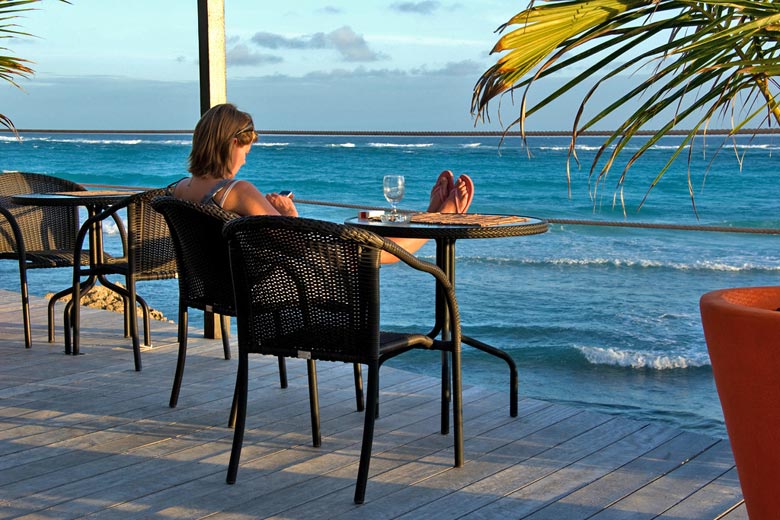 Barbados offers reliable conditions with high heat and humidity, and balmy evenings no cooler than 21°C. If you're considering where to go on holiday in January and like the idea of idyllic Barbados, just be aware that while it's entering its dry season a this time, you may still see a shower or two but don't be put off.
Search Barbados holidays with British Airways >>

Read more: Day trips for all the family in Barbados
5. Fuerteventura, Canary Islands
Flight time: 4.5 hours
Daily high: 19°C
Hours of sunshine: 7
Sea temperature: 19°C
Fuerteventura has long attracted families, couples and groups thanks to its inviting conditions year-round. As the second largest of the seven Canary Islands (after Tenerife), Fuerteventura has plenty to offer, and is a thoroughly delightful option for those deciding where to go on holiday in January.
Weather wise, Fuerteventura is comfortable in January, with temperatures peaking just under 20°C. Although you'll find it a degree or two warmer in Gran Canaria, you'll get less sunshine there, and Fuerteventura also sees less rain than many of the other islands owing to its lack of high mountains. Fuerteventura in January is comparable to Cornwall in July and August, although the sea is slightly warmer, yet still too chilly for many to swim. Evenings can also be a little nippy, so don't forget a jacket.
Book holiday accommodation in Fuerteventura direct with Iberostar Hotels & Resorts or Barcelo Hotels & Resorts.
Search Fuerteventura holidays with On the Beach >>

Read more: Fuerteventura for families
Where to go on holiday in January 2018: alternative destinations
If you're still looking for somewhere to go on holiday in January for great hot and sunny weather, we have a couple more destinations worth considering. Africa offers up some really excellent weather in January, it's just a question of choosing the right destination for you. If it's white sandy beaches and palm trees you're after, look no further than the shores of Malindi in Kenya. Here you'll find daytime temperatures reaching 31°c, nine hours of sunshine and lovely warm sea at 28°C. Thanks to the high level of heat and humidity it certainly feels tropical, while the extreme UV means you must take care in the sun.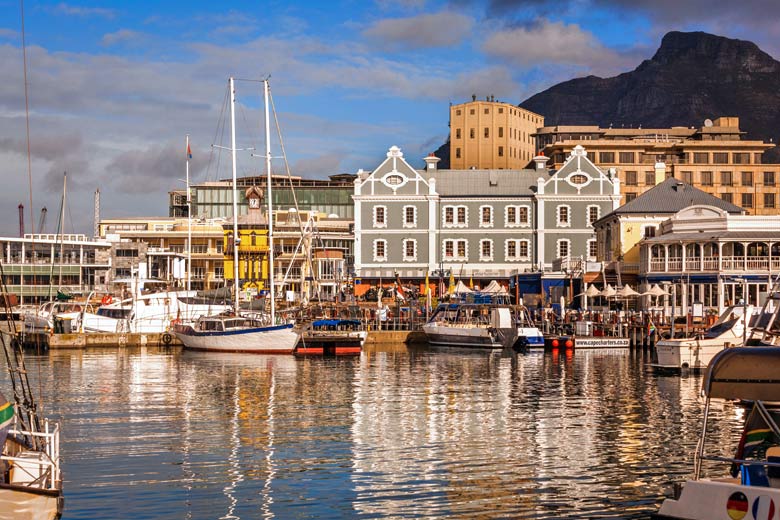 If you fancy less beach and more city then Cape Town is for you in January. The air is much fresher than Malindi, with low heat and humidity and temperatures rarely surpassing 25°C. There's lashings of sunshine, 11 hours or so, and only a small chance of encountering a shower. Evenings are cooler at 15°C and the sea isn't really swimming in at 19°C. Instead you can make the most of the city's attractions and cosmopolitan buzz.
Finally, for those planning where to go on holiday in January with a hankering for some long haul travel, Australia is still basking in summer weather at this time, and therefore definitely worth thinking about. If you're heading to cities such as Sydney and Melbourne, expect hot days and cool evenings, with nine hours of sunshine, low heat and humidity and barely any rainfall. Meanwhile, if you're hitting the shores of the Gold Coast or Byron Bay, you won't be disappointed with temperatures in the high twenties, moderate heat and humidity and, crucially, warm water at 26°C.
Ultimately, deciding where to go on holiday in January will be dictated by what it is you want to do and how much you're prepared to spend. If it's a beach holiday with all the trimmings you're after, then you'll have to consider a long haul destination such as the Caribbean, India or Thailand. However, if you're simply looking for a break from the bleak British winter, a short haul hop to the Canaries, where you can explore any of the islands' eateries, shops and hikes, would suit.
To continue reading about where to go on holiday in January 2018, visit our weather in January section where you'll find more destination ideas and climate details, and don't forget to visit our travel deals and discounts page for the latest money saving options to help you get away for less this winter.
Destination ideas for January 2019
Month: January
Daytime temperature: 22 - 28°C [remove]
Sunshine hours: 8 hours or more [remove]
Sea temperature: 25°C or warmer [remove]
| Rank | Rating | Score | Destination |
| --- | --- | --- | --- |
| 1 | | 100% | Antigua |
| | | 100% | Barbados |
| | | 100% | British Virgin Islands |
| | | 100% | Burma |
| | | 100% | Chile |
| | | 100% | Dominican Republic |
| | | 100% | French Polynesia |
| | | 100% | India |
| | | 100% | Martinique |
| | | 100% | Montserrat |
| | | 100% | New South Wales, Australia |
| | | 100% | Oman |
| | | 100% | Puerto Rico |
| | | 100% | Queensland, Australia |
| | | 100% | Saudi Arabia |
| | | 100% | Sint Eustatius |
| | | 100% | Sri Lanka |
| | | 100% | St Kitts and Nevis |
| | | 100% | St Lucia |
| | | 100% | St Vincent and the Grenadines |
| | | 100% | Virgin Islands |
| | | 100% | Wake Island |
| 23 | | 97% | Bahamas |
| | | 97% | Comoros |
| | | 97% | Cuba |
| | | 97% | Dominica |
| | | 97% | Guadeloupe |
| | | 97% | Hawaii, United States |
| | | 97% | Jamaica |
| | | 97% | Mauritius |
| | | 97% | Mayotte |
| | | 97% | Panama |
| | | 97% | Reunion |
| | | 97% | South Africa |
| | | 97% | St Helena, Ascension and Tristan da Cunha |
| | | 97% | Vanuatu |
| 37 | | 96% | Bangladesh |
| | | 96% | Ecuador |
| | | 96% | UAE |
| | | 96% | Uruguay |
| 41 | | 94% | Anguilla |
| | | 94% | Bonaire |
| | | 94% | Cayman Islands |
| | | 94% | Colombia |
| | | 94% | Curacao |
| | | 94% | Djibouti |
| | | 94% | Grenada |
| | | 94% | Haiti |
| | | 94% | Saba |
| | | 94% | Sierra Leone |
| | | 94% | Sint Maarten |
| | | 94% | St Barthelemy |
| | | 94% | St Martin |
| | | 94% | Thailand |
| | | 94% | Trinidad and Tobago |
| 56 | | 93% | Florida, United States |
| 57 | | 92% | Belize |
| | | 92% | Brazil |
| | | 92% | Cancun and Riviera Maya, Mexico |
| | | 92% | Costa Rica |
| | | 92% | Guyana |
| | | 92% | Honduras |
| | | 92% | Indonesia |
| | | 92% | Malaysia |
| | | 92% | Mexico |
| | | 92% | New Caledonia |
| | | 92% | Philippines |
| | | 92% | Sudan |
| | | 92% | Turks and Caicos |
| | | 92% | Vietnam |
| 71 | | 90% | Argentina |
| 72 | | 89% | Bali, Indonesia |
| | | 89% | Madagascar |
| | | 89% | Maldives |
| | | 89% | Nicaragua |
| 76 | | 88% | Egypt |
| | | 88% | Norfolk Island |
| 78 | | 86% | Angola |
| | | 86% | Cameroon |
| | | 86% | Congo-Brazzaville |
| | | 86% | East Timor |
| | | 86% | Federated States of Micronesia |
| | | 86% | Fiji |
| | | 86% | Ghana |
| | | 86% | Lombok, Indonesia |
| | | 86% | Marshall Islands |
| | | 86% | Northern Mariana Islands |
| | | 86% | Singapore |
| 89 | | 83% | Aruba |
| | | 83% | Cambodia |
| | | 83% | Goa, India |
| | | 83% | Kenya |
| | | 83% | Kerala, India |
| | | 83% | Mozambique |
| | | 83% | Venezuela |
| 96 | | 82% | Sharm el Sheikh, Egypt |
| | | 82% | Taiwan |
| 98 | | 81% | American Samoa |
| | | 81% | Benin |
| | | 81% | Brunei |
| | | 81% | Equatorial Guinea |
| | | 81% | Gabon |
| | | 81% | Guam |
| | | 81% | Guinea |
| | | 81% | Liberia |
| | | 81% | Papua New Guinea |
| | | 81% | Samoa |
| | | 81% | Seychelles |
| | | 81% | Solomon Islands |
| | | 81% | Suriname |
| | | 81% | Tanzania |
| | | 81% | Togo |
| 113 | | 80% | Pakistan |
| 114 | | 79% | Cape Verde |
| 115 | | 78% | Guinea-Bissau |
| 116 | | 75% | French Guiana |
| | | 75% | Palau |
| | | 75% | Sao Tome and Principe |
| 119 | | 74% | China |
| 120 | | 72% | Guatemala |
| | | 72% | Western Australia, Australia |
| 122 | | 69% | Nigeria |
| | | 69% | Northern Territory, Australia |
| 124 | | 68% | Peru |
| 125 | | 67% | Cook Islands |
| | | 67% | El Salvador |
| | | 67% | Namibia |
| | | 67% | New Zealand |
| | | 67% | Pitcairn Island |
| | | 67% | Qatar |
| | | 67% | Senegal |
| | | 67% | South Australia, Australia |
| | | 67% | Victoria, Australia |
| 134 | | 64% | Western Sahara |
| 135 | | 61% | Cocos (Keeling) Islands |
| | | 61% | Niue |
| | | 61% | Tasmania, Australia |
| | | 61% | Tonga |
Metric (°C / mm) | Imperial (°F / inches)
Where to go on holiday for the best weather
Get FREE travel offers
Sign up to receive the latest deals and exclusive discounts on holidays, flights, hotels and more, plus inspiration on where to go when
We promise not to share your details