Celebrity Cruises promotion code for 2017/2018 & late deals
Celebrity Cruises promotion codes for 2017/2018 could help you save when booking the cruise of a lifetime. Whether you're planning to sail down under, visit South America, gaze over the Arabian Gulf or simply lose yourself in the peace of a transatlantic or transpacific crossing, the chic fleet of ships from Celebrity Cruises gives you plenty of choice. Read on to find out more about the company, where you can visit and what to expect, plus the latest deals, Celebrity Cruises offers and promotion codes.

Celebrity Cruises promotion code 2017/2018: latest cruise deals
Cruising needn't break the bank, and you may be pleasantly surprised by the number of deals and online discounts that can be found if you're on the unt for a bargain. Below you'll find the latest celebrity CRuises promotion code and online offers for 2017/2018, so be sure to see what savings there are before booking.
Whether it's money off, a cabin upgrade, free spending money on board, or a particular drinks package or shore excursion offer, you'll find the latest Celebrity Cruises promotion codes and online offers right here.
Celebrity Cruises late deals 2017
No ship likes to sail with empty cabins, so if you opt for a last minute Celebrity Cruises deal, whether it's a summer break to the Med or a winter sun escape to the Caribbean, you might just be in luck. Check out the latest Celebrity Cruises late deals for 2017 below.
Why book with Celebrity Cruises?
Celebrity Cruises is an award winning company with more than 25 years' experience sailing the high seas. It believes passionately in working for the environment and offering 'real' travel experiences that benefit local communities, giving you a wide choice of destinations - with port calls in no less than 78 countries - and shore excursions that help you get the most out of your visit.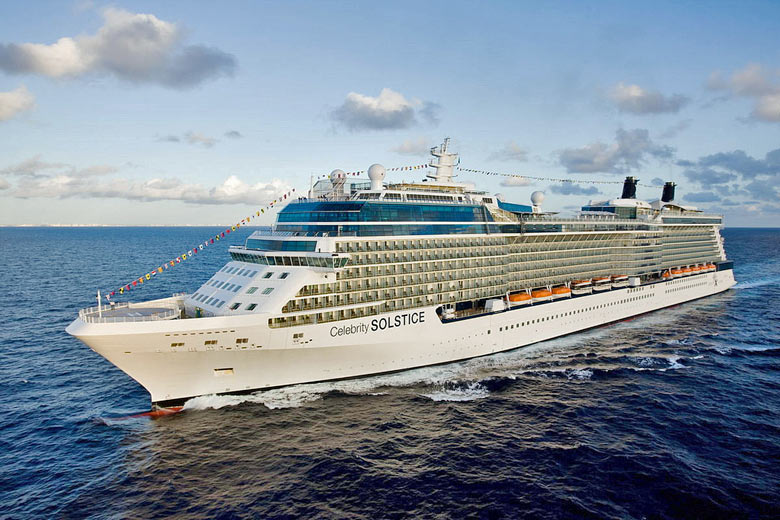 Ships are modern and elegant with comfortable accommodation, all mod cons and amenities, from cinemas and live shows to fine dining, spas, and kids' clubs for the little ones. A Celebrity cruise could be yours for less than you might expect, especially if you book using any relevant Celebrity Cruises promotion code for 2017/2018.
Celebrity Cruises - ships
Celebrity Cruises prides itself on offering unrivalled luxury onboard its fleet of 10 ships divided into three classes - Celebrity Solstice class, Celebrity Millennium class and Celebrity Xpedition class. Where you choose to go on when you book with Celebrity Cruises promotion code in 2016, 2017 or 2018, will determine which ship you will be sailing on, and you can find out more about them below.
Celebrity Solstice class ships
Celebrity Solstice class ships offer the finest luxury touches, sophisticated interiors and top notch facilities at sea. More than two thirds of staterooms have balconies, giving you a fantastic viewing platform for your evening drink as you cruise on to the next destination.
The bigger of the two classes, all Solstice ships measure just over 300 metres, and can host more than 3,000 people at a time. Celebrity Solstice class ships are generally found cruising in the Caribbean, and over the Atlantic Ocean to islands such as the Canaries and Azores. You can book your cabin with a balcony for less when you use any applicable Celebrity Cruises promotion code for 2017/2018.
Celebrity Millennium class ships
The fleet of Celebrity Millennium class ships have all undergone a refurbishment of some kind, ensuring they are modern and stylish with every possible amenity and facility. Want a choice of gourmet restaurants? No problem. Fancy relaxing in the spa? You can. The four Millennium class ships all measure around 295 metres in length, cruise at speeds of 24kts and can accommodate more than 2,000 guests each.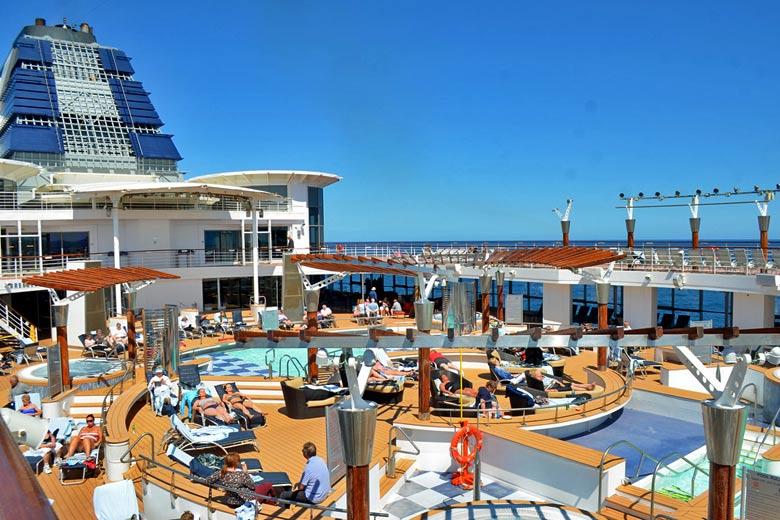 Millennium class ships offer itineraries around the globe including transatlantic voyages, the Caribbean, the Mediterranean, Scandinavia and many more. Remember to use any applicable Celebrity Cruises promotion code for 2017/2018 if you'd like to experience an Millennium class ship for yourself.
Celebrity Xpedition
As the name perhaps suggests, this new class of ship for Celebrity Cruises is built for intrepid explorers. Celebrity Xpedition is committed to tours of the Galapagos Islands, and is fully equipped to offer you everything you need to make the most of your time there. Crucially, this ship is far more intimate with a maximum capacity of 92 people only.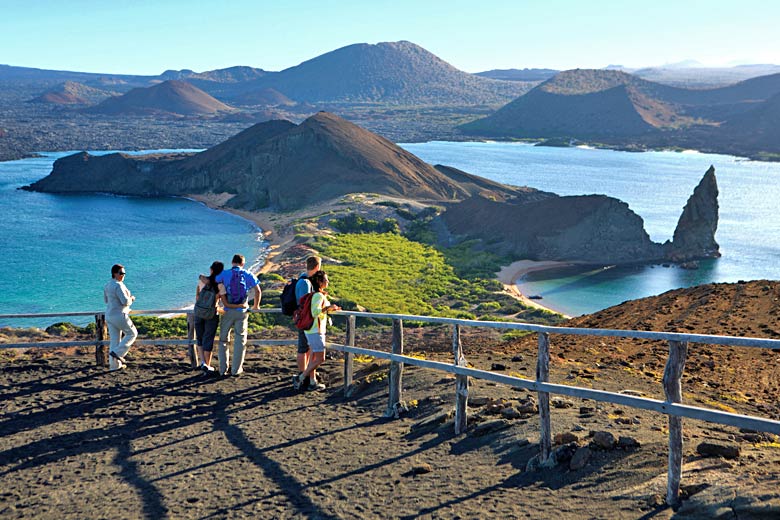 Read about where you are and what you're seeing in the library, or attend one of the lectures in a series about the islands and their inhabitants. Of course, there's plenty of space to unwind as well, be it in the hot tub on the sundeck or with a nice glass of wine in the Blue Finch Bar with its panoramic views. If you're thinking of a Galapagos cruise, check out the latest Celebrity Cruises promotion code to see if there's a deal to be had.
More about Celebrity Xpedition >>

Celebrity Cruises from Southampton
Celebrity Cruises runs a select number of itineraries that depart direct from the port in Southampton. The ship Celebrity Eclipse offers anything from two to 15-night round trips including destinations such as Scandinavia and Russia, Boston, Bermuda, the Canary Islands, and the Azores. There's also a more local tour of the British Isles with stops at various ports such as the Channel Islands, Liverpool, and Greenock (for Glasgow).
Onboard Celebrity Eclipse, you can look forward to enjoying everything from the all inclusive dinner and cinema to live music and comedy, the fitness centre, swimming pool, whirlpool, dance classes and much more. If you would like to start your voyage in Southampton, save your space by booking online today with the latest Celebrity Cruises promotion code for 2017.
Search cruises from Southampton >>

Destinations with Celebrity Cruises
If you're considering a cruise in 2017/2018, then you have plenty of choice if you book with Celebrity Cruises. There are more than 280 destinations across seven continents to choose from, be it the Caribbean, South America, the Mediterranean or Scandinavia, among others. Read on to find out more about the top five Celebrity Cruises destinations that you can enjoy for less with any applicable Celebrity Cruises promotion code or online offer.
Alaska Celebrity Cruises
A Celebrity Cruises trip to Alaska is one you are sure to treasure for years to come. Fabulous for those keen to immerse themselves in outstanding natural beauty and see some incredible wildlife, Celebrity Cruises offers a number of routes that incorporate anything from brown bear and eagle spotting in Icy Strait Point to examining the rugged and dramatic landscape of the former gold rush territory at Skagway. Shore excursions also give you the chance to try dog sledding while the onboard spa lets you unwind after a hard day peering through binoculars at whales, moose and more.
You could opt for a Celebrity Cruisetour to get more out of your time in Alaska, which includes at least one night in Denali National Park as well as a journey on the exclusive Wilderness Express, with its domed windows giving you the perfect view. Celebrity Cruises to Alaska are run across three ships, Celebrity Infinity, Celebrity Millennium, and Celebrity Solstice. If you would like to experience this wonderful Alaskan wilderness for yourself, get booking today with the current Celebrity Cruises promotion code or any Celebrity Cruises deal for 2017/2018.
Australia & New Zealand Celebrity Cruises
Australia - land of unbelievably long white sandy beaches, coral reefs, and cosmopolitan cities as well as some of the world's most famous attractions. From the Sydney Opera House to Melbourne Zoo and the Great Barrier Reef, a Celebrity Cruises trip to Australia is sure to be a memorable one.
Another stop on many itineraries down under is New Zealand, which is one hell of a natural wonder with high peaks, big cities, beautiful beaches and, of course, a huge range of activities to get stuck into such as bungee jumping and wine tasting. Stopping points include Auckland, Akaroa, Bay of Islands, Dunedin, Wellington and more. Celebrity Cruises to Australia and New Zealand are operated by the luxurious Celebrity Solstice ship, and a cabin on board could be yours for less than you might think when you book with a vali Celebrity Cruises promotion code for 2017/2018.
Baltic Celebrity Cruises
For a shot of culture and intriguing history, a Celebrity Cruises Baltic itinerary is for you. Prepare to lose yourself in some of northern Europe's most captivating cities be it Berlin, Helsinki, St Petersburg, or Stockholm among others. Shore excursions include stepping out in Bruges to try the local beer, while a walking tour of Copenhagen let's you see all the sights on foot.
A fantastic option for a short break, a Baltic cruise with Celebrity Cruises takes you to the heart of neighbouring nations while exploring their often tumultuous pasts and experiencing the exciting presents. A Celebrity Cruises Baltic trip could be yours for a great price if you secure your cabin using any valid Celebrity Cruises deal or promotion code.
Caribbean Celebrity Cruises
The Caribbean is one of the most desirable destinations when it comes to cruising - sail from one pristine island to another whether it's Barbados, Bermuda, Grand Cayman, St Lucia or Cozumel off the coast of Mexico. Keeping things flexible, you can include an overnight stay on one or more of the islands before returning to your ship the next day, or you could consider a consecutive cruise deal - that's two cruises in one trip that lets you see more of the Caribbean.
Celebrity Cruises operates five ships in the region, including Celebrity Eclipse, which sails direct from the UK. The other ships are Celebrity Constellation, Celebrity Equinox, Celebrity Reflection, and Celebrity Silhouette. Bag your cabin in the Caribbean for a great price when you use any applicable Celebrity Cruises promotion code.
Mediterranean Celebrity Cruises
The variety of Mediterranean itineraries from Celebrity Cruises makes deciding which one to choose a little tricky. From routes that incorporate the finest aspects of Spain, France and Malta to discovering Croatia's incredible coastline and Italian cities such as Venice, and the Greek islands, it's a great way to see a lot of what the region has to offer during a short period of time and in ultimate style and comfort. Follow the link below to find out more about what's available, and remember to use any valid Celebrity Cruises promotion code to book your Mediterranean cruise in 2017/2018 for less.
Browse Mediterranean cruises >>

Other Celebrity Cruises destinations
Still looking for the cruise destination of your dreams? Check out the following other popular itineraries that you can book with the Celebrity Cruises promotion code for 2017/2018:
Celebrity Cruises shore excursions
A Celebrity Cruises shore excursion takes you off the ship and into a destination's culture, lifestyle, and history. Whatever you're in to, from foodie tours and city sightseeing to sailing lessons, there's a shore excursion, tour and activity for all ages and interests. Whatever you choose to do on your shore excursion, you can rely on the following benefits by booking direct with Celebrity Cruises:
Guaranteed first off ship - if you book a Celebrity Cruises shore excursion, you can count on priority departure upon arrival
Free cancellation/modification - changed your mind? No worries: simply cancel or modify your shore excursion up to 24 hours before it is due to take place without paying any charges
Guaranteed return to ship - if, for any reason, you are delayed on a Celebrity Cruises shore excursion, the ship will wait for you
Get to know the destination(s) - let experienced and expert guides take you on a tour or adventure that helps you get under the skin of your new destination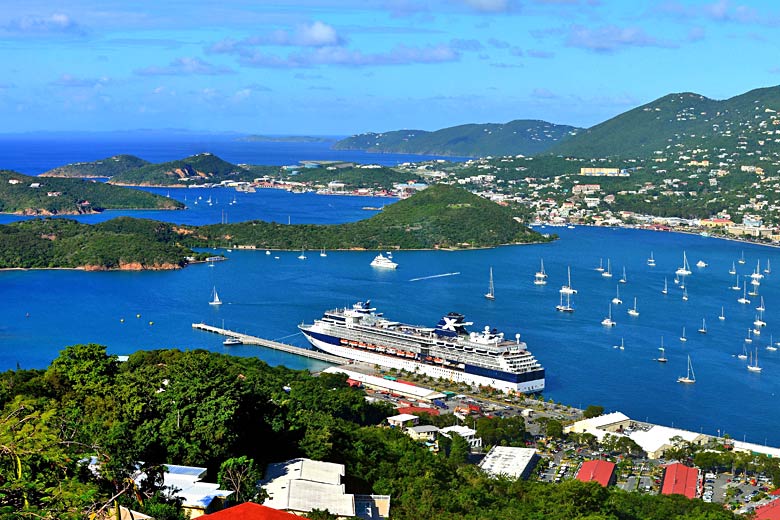 A trip with Celebrity Cruises promises to be a rewarding one, and it could be yours at an affordable price if you use the Celebrity Cruises promotion code for 2017/2018. Can't find what you're looking for? Head to our cruise deals section for the latest offers and online discounts for other leading cruises companies.
Get FREE travel offers
Sign up to receive the latest deals and exclusive discounts on holidays, flights, hotels and more, plus inspiration on where to go when
We promise not to share your details
Related travel brands