India weather
Check on the India weather before you book your holiday. Whatever kind of trip you are planning, take a look at today's temperature, the outlook for tomorrow and what the weather is usually like at this time of year. The India weather guide shown below is for New Delhi.
Metric (°C / mm) | Imperial (°F / inches)
Jan Feb Mar Apr May Jun Jul Aug Sep Oct Nov Dec Show all months
More about India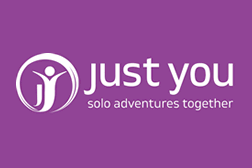 Deal
Browse the latest solo holiday deals to India
Prices start from just £2,199 including all travel
Filter results by preferred price, travel dates & holiday type
Popular India destinations
India weather overview
Expect a hot, tropical climate when visiting India with variations from region to region. If you like temperate conditions, go in the winter when evenings and mornings are cool and crisp and days dry and sunny. Between April and June, in the run-up to the monsoon season, conditions can be insufferably hot and dusty. June to September is the monsoon season when you should brace yourself for heavy rain. However, this should only be taken as a broad guide to a country where local conditions differ greatly from place to place.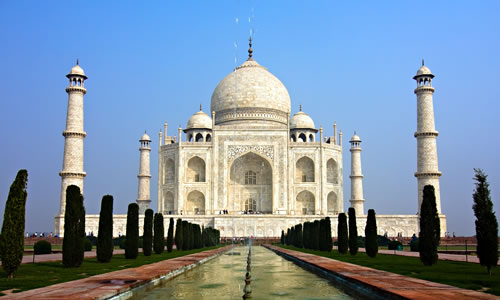 In the Himalayas, winter conditions are cold and wet with heavy snow while mid-summer is unpleasantly hot. On the northern plains of India, extending from Amritsar in the west to Calcutta in the east, you'll find a climate of extremes. To the east, hot and thundery summer weather between March and June is followed by a very oppressive monsoon season when extremely high humidity makes life unpleasant. To the west, (Rajasthan) and northwest of Delhi, desert conditions prevail and summers are drier. The winter months (December to February) bring crisp, sunny weather by day but nights are chilly.
The best time to visit the extreme northeast of India (Assam) is late autumn or spring. At these times, the weather is warm, dry and sunny. For the entire summer, Assam is a washout, literally, with tumultuous rains making life unbearable. ill Take light clothes for the daytime, warmer attire for the evenings and, if you must go in the summer, good waterproofs!
On India's central plateau, temperatures are slightly lower and conditions are, therefore, more pleasant during the hot season. However, the monsoon rains can be intense.
The west coast of India, which includes Mumbai (Bombay) and Goa, consists of a narrow coastal plain rising to steep mountains, the Western Ghats. During the winter and spring (November to April) daytime temperatures are warm and sunny and humidity is at its lowest. In the hot season, conditions can be unbearable unless you go way up into the hills and very heavy monsoon rains fall from June to September. In the southwest, the big rains come earlier and summers are cooler than in the north. High humidity can make conditions stifling except on the coast where the stickiness is dissipated by sea breezes.
The southeast of India receives its rains in the late autumn, from October to December, and has hot, muggy weather throughout the year. The only relief is to be found in the cooler hill region but, here, winter temperatures can fall very low and warm clothing is recommended.
India weather map: Select a destination
Select a destination from the India weather map below to view the individual holiday weather guide. Can't find the India weather destination you are after? Try the destination search.
Compare India weather with the United States
Below the India weather chart shows maximum daytime temperature for India (New Delhi) and the USA (Washington). For more weather parameters or to change the destinations shown visit the comparison weather tool.
Maximum daytime temperature (°C)
India (New Delhi)
USA (Washington)
Jan
Feb
Mar
Apr
May
Jun
Jul
Aug
Sep
Oct
Nov
Dec
Metric (°C / mm) | Imperial (°F / inches)
Deal
Book flights to India from just £139.66
Fly direct to Goa with Thomas Cook Airlines
Prices are one way, including taxes, based on return flight
India weather by month
Check the weather in India for a particular month by selecting from the list below.
Get FREE travel offers
Sign up to receive the latest deals and exclusive discounts on holidays, flights, hotels and more, plus inspiration on where to go when
We promise not to share your details