Where to go on holiday in November 2016 for the best weather
With the UK winter firmly on its way, you might be thinking about where to go on holiday in November 2016 for a last chance escape before the madness of Christmas and the festive period sets in. As any residual heat in Europe will have disappeared, those after some really hot weather will inevitably have to travel that bit further, although there are still destinations within five to six hours offering warm and sunny conditions.
Where to go on holiday in November 2016: top five destinations
In a bid to offer some variety, we've selected a few destinations with warm-to-hot and sunny weather at this time of year, making them excellent choices when deciding where to go on holiday in November. Five of our favourite include:
1. Marsa Alam, Egypt
Flight time: 6 hours
Daily high: 29°C
Hours of sunshine: 9.5
Sea temperature: 26°C
While Sharm el Sheikh is often considered to be Egypt's main beach holiday destination, its lesser known neighbour, Marsa Alam some 200 miles to the south on the Red Sea coast, is really worth considering when deciding where to go on holiday in November. It benefits from slightly warmer and sunnier conditions when compared to Sharm el Sheikh, and the sea remains invitingly pleasant.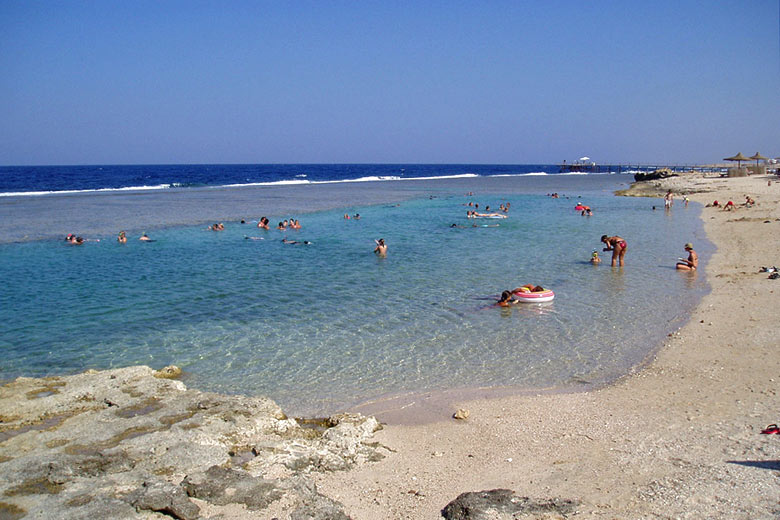 You'll experience only moderate heat and humidity, but almost cloudless skies and reliably hot temperatures. If you decide to nab a last minute November holiday here, take a trip to Sharm el Luli beach with its crystal clear sea, clean beach and enchanting reef, look out for turtles in Abu Dabab Bay or try diving with dolphins in the waters of the Wadi Gimal National Park.
Find Marsa Alam holidays with Thomson >>

Read more: Red Sea resort guide
2. Gambia
Flight time: 6.5 hours
Daily high: 34°C
Hours of sunshine: 8.5
Sea temperature: 28°C
This sliver of a country is increasingly popular, and by far the hottest destination in our pick of where to go on holiday in November for the best weather. It's a vibrant, colourful place with lots to offer holidaymakers, from sights and activities to seaside resorts and some fantastic conditions.
By November, you can expect to find up to very high heat and humidity, but don't be put off: there's also plenty of sunshine, and warm waters ideal for swimming (although those with little ones or who aren't too confident may want to book a hotel with a pool as the Atlantic can get a bit choppy). You'll enjoy lengthy days with plenty of sunshine and only the odd bit of cloud cover.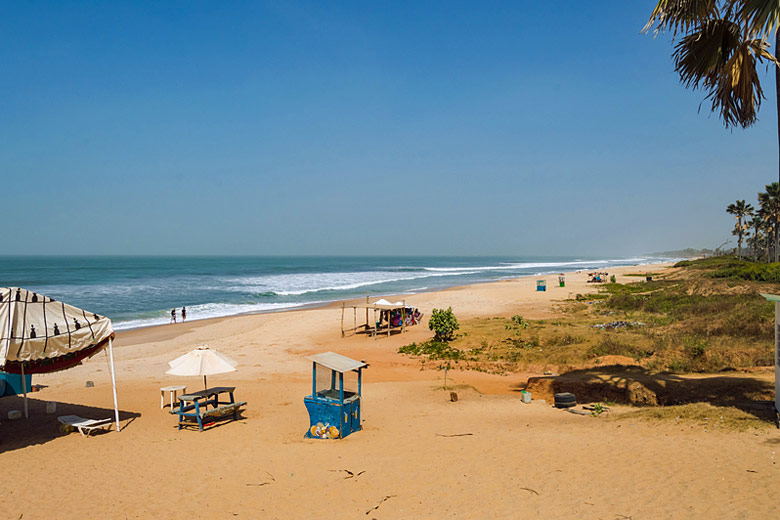 Get up close with the local inhabitants of the River Gambia National Park, made up of five islands and home to everything from baboons and birds, to crocodiles and hippos. Consider a stay at the Chimpanzee Rehabilitation Project, where you can take boat trips to see the many resident chimps and so much more wildlife.
Find Gambia holidays with Thomas Cook >>

Read more: Mini guide to Gambia
3. Dubai, UAE
Flight time: 7.5 hours
Daily high: 31°C
Hours of sunshine: 8.5
Sea temperature: 28°C
November is quite possibly the best month to visit Dubai in terms of its weather. You'll revel in delightfully hot conditions, clear blue skies and balmy sea temperatures idea for getting stuck into the numerous water sports available. Although heat and humidity remains high, it's not a patch on the extreme levels reached during the summer months, so if you're looking for somewhere to go on holiday in November for some serious heat, this is probably it.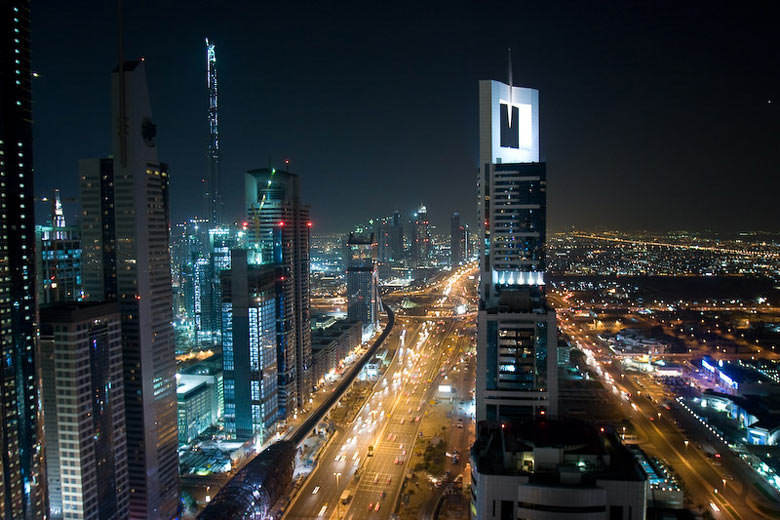 As well as being a world class beach holiday destination, if you book a great value holiday to Dubai, you'll find a million-and-one other activities on offer for all travellers, be it couples, families or groups. Check out Aquaventure water park at Atlantis The Palm Dubai for a fun-filled day out, or hit the shops in Dubai Mall, the world's largest indoor shopping facility.
Search Dubai holidays with British Airways >>

Read more: Dubai day trips & Shopping in Dubai
4. Cape Verde
Flight time: 6 hours
Daily high: 28°C
Hours of sunshine: 7
Sea temperature: 26°C
Cape Verde is, quite simply, a great destination if you're considering where to go on holiday in November. The collection of 10 volcanic islands, nine inhabited, all offer something a little different, and the great weather in November ensures it's a place you'll love. Daytimes are hot dropping by no more than around 2°C after dusk, which means evenings are warm too.
If you like the sound of a cheap holiday to Cape Verde in November, you'll also find that the sea is pleasant, there's hardly any rain, and only a moderate level of heat and humidity, although UV is very high, so think skin protection. While there's loads of sunshine to be had, you could also see some high passing cloud, but thanks to the Atlantic Ocean breezes this doesn't tend to linger. Overall, November is one of the best times to visit Cape Verde, and it is a truly delightful spot for a beach holiday.
Search Cape Verde holidays with First Choice >>

Read more: Cape Verde: nine islands, one destination, Cape Verde water sports & Things to do in Cape Verde
5. Gran Canaria, Canary Islands
Flight time: 4.5 hours
Daily high: 24°C
Hours of sunshine: 6.5
Sea temperature: 22°C
Located just over 90 miles off the coast of northwest Africa, Gran Canaria has long attracted holidaymakers all year round, and for good reason. In the summer, it welcomes sun worshippers and party animals keen to enjoy the hot and sunny conditions, while everyone from hikers and water sports enthusiasts to golfers soak up the natural beauty and climate of this exciting island at other times of the year.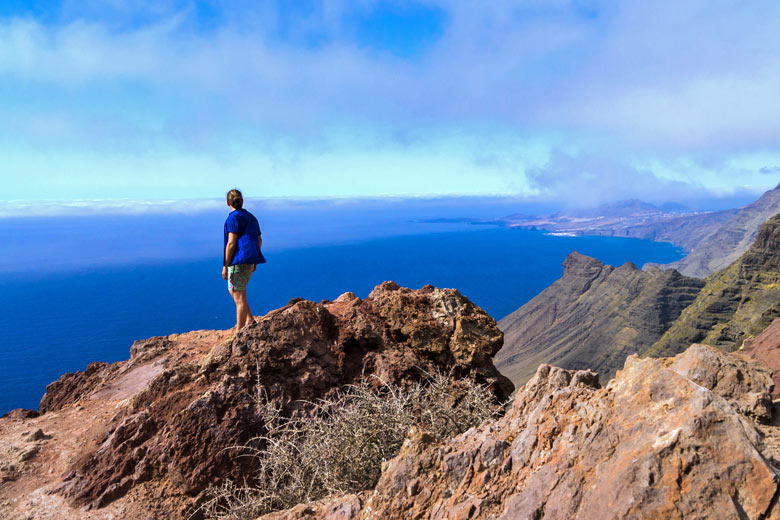 If you're deciding where to go on holiday in November for the best weather, Gran Canaria is a great option for a number of reasons: firstly, it's by far the warmest destination within easy reach of the UK, making it perfect for those not keen on long haul flights or just travelling with young children. Secondly, you'll experience some truly magnificent weather in November - perhaps not great for a beach holiday and if you fancy a swim, definitely look for a hotel with a heated pool however, it offers idyllic conditions for walking, relaxing and sports. Finally, there are so many great deals from leading brands to help you get there for less, all year round.
Top tip: while there's no heat and humidity at this time, it's worth remembering that although Lanzarote and Fuerteventura may bask in a touch more sunshine, places such as Maspalomas in southern Gran Canaria, are easily a degree or two warmer, if not quite as sunny.
Book cheap flights to Gran Canaria with Monarch, Jet2 and Norwegian or browse the latest flight sale offers available online.
Search Gran Canaria holidays with On the Beach >>

Read more: Gran Canaria excursions, Stylish Gran Canaria & Guide to Meloneras
Where to go in November: alternative destinations
If you're looking for somewhere to go on holiday in November with great weather that's completely family friendly, escape west to Miami in Florida. There's so much to see and do for all ages, not to mention the wonderful weather, which peaks at around 27°C each day, sinking no lower than around 20°C come evening. There's virtually no heat and humidity to worry about, and just a slim chance of encountering some passing rainfall, although UV remains high. Crucially, the sea is warm enough for many to enjoy a good splash about at 26°C.
For a little more heat, consider visiting Oman. Its dry, hot and sunny weather makes it an ideal choice when deciding where to go on holiday in November. Temperatures hit 30°C, and you'll experience near-cloudless skies. The water is also warm at 27°C. There's an abundance of luxurious resorts to choose from, as well as splendid sights to see such as the Sultan Qaboos Grand Mosque in Muscat.
Finally, for those after a relaxed, budget friendly place with great beach weather, book a bargain fare to Goa in India, where you'll find temperatures up to 33°C, warm sea water at 29°C and only the slightest chance of seeing some rain. Days are long, with very high UV and very high heat and humidity, so this is the best option for those after somewhere to go on holiday in November with top beach break conditions.
Winter may be on the horizon in Europe, but it's clear that there are still a select few destinations within easy reach of the UK for those deciding where to go on holiday in November. If you'd like to find out more, visit our weather in November section, and don't forget to check out our very latest deals and discounts to see if you could save on your hot and sunny holiday this November.
Where to go on holiday for the best weather
Get FREE travel offers
Sign up to receive the latest deals and exclusive discounts on holidays, flights, hotels and more, plus inspiration on where to go when
We promise not to share your details