Where to go on holiday in December 2015 for the best hot and sunny weather
By Jonathan Nigel updated on 5th November 2014 in Destinations, Holidays and Where to go on holiday
Thinking about where to go on holiday in December 2014 for the best weather? You're not alone. While some people delight in frosty festivities, others simply want to escape, and feel the sun on their skin one last time in the year. The good news is that you might not have to travel as far as you thought for a touch of sunshine, although as it is the start of the dry season in the tropics, many exotic destinations are perfection in December.
Where to go on holiday in December: Top five destinations
Whether you fancy a long haul flight to pardiscial shores, or a simple hop, skip and jump to some seasonal sun, there's still plenty of choice when deciding where to go on holiday in December. Read on to discover five of our favourite destinations with the best hot and sunny weather at this time of year: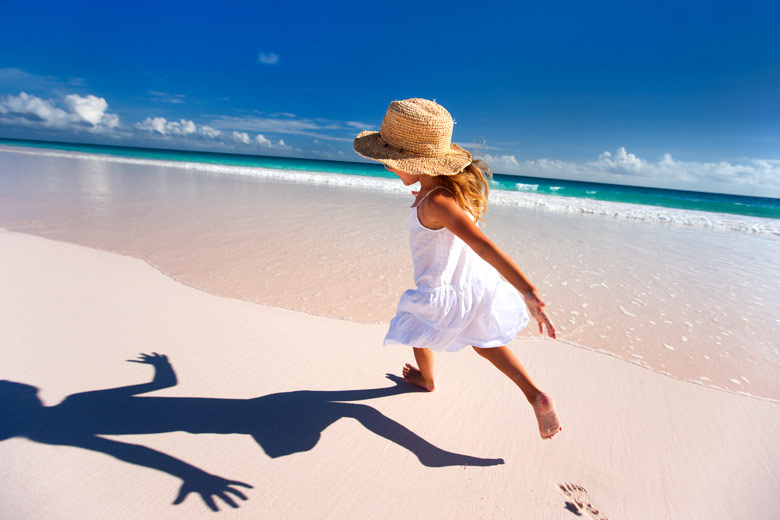 Where to go on holiday in December 2014 © BlueOrange Studio - Fotolia.com
1. Goa, India
Flight time: 10 - 12 hours
Daily high: 31°C
Hours of sunshine: 9.5
Sea temperature: 28°C
They say good things come in small packages, and Goa is a prime example. It may be India's smallest state, but it is without doubt one of its most endearing, and a great destination when deciding where to go on holiday in December.
Located on the subcontinent's west coast where the Arabian Sea laps its shores, Goa has long attracted those after some tropical sun, sea and sand, and December is a truly fabulous time to visit. As it's the beginning of the dry season, you can expect cloud-free skies, and calm, warm, waters, ideal for swimming and making the most of the activities on offer.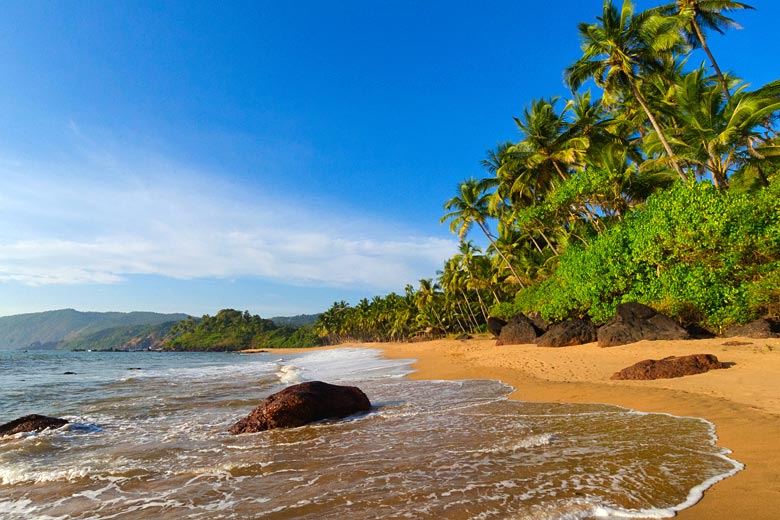 Quiet beach in South Goa © Ivan Nakonechnyy - Fotolia.com
Although heat and humidity is still high, daytime temperatures are lower in December than during the summer monsoon so it's a much more manageable and enjoyable heat. However UV is high, so remember the sun cream.
The trick with Goa is to pick the right location for you. To the north, you'll find every amenity and convenience, with an abundance of bustling hotels and more luxurious resorts. To the south, you'll experience a more relaxed pace, with varying types of accommodation (generally cheaper), and a sophisticated, chilled out vibe.
Another benefit of holidaying in Goa, whether you opt for the north or south, is that generally speaking it's inexpensive, and your pound will go much further here than in some other popular winter sun spots, such as Dubai or the Caribbean.
Read more: Goa beaches
Back to Top
2. Malindi, Kenya
Flight time: 15 hours
Daily high: 31°C
Hours of sunshine: 9.5
Sea temperature: 28°C
Nipping some two and a half thousand miles southwest to another continent and the other side of the Arabian Sea, Malindi is an exquisite destination, perfect for those after somewhere to go on holiday in December for a little R&R.
Think palm trees, white sand, crystal clear water, and you're close to the beautiful scene that awaits you there. Similarly to Goa, December marks the beginning of the driest time of year, with lots of hot sunshine, and verging on very high heat and humidity. You might catch the odd passing shower rolling in from the sea, but it's unlikely to hang around too long.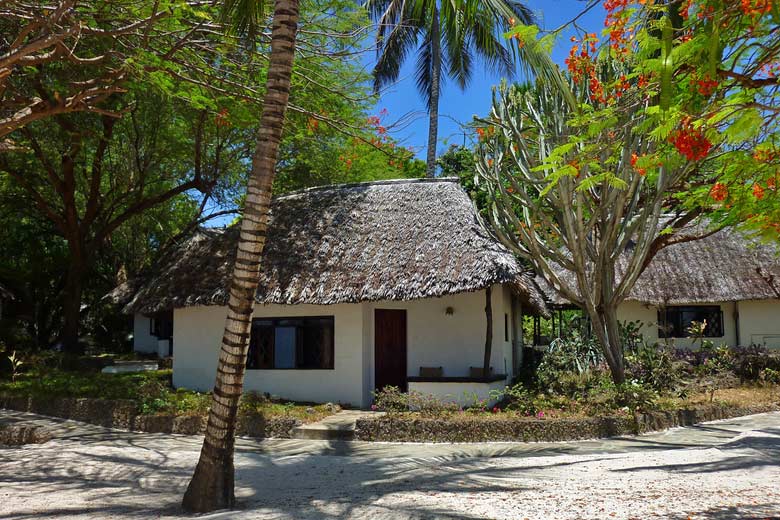 Beach house in Malindi © linznix - Flickr Creative Commons
The sea itself is also incredibly inviting, and there's plenty of places to swim, snorkel and dive. You might want to check out the protected waters of Watamu National Marine Park, which has something for everyone, be it windsurfing and activities for water babes, or the rock pools for inquisitive land-lovers.
Please note: travel to Malindi is currently fine according to the FCO, however, it's best to check before booking in case circumstances change.
Back to Top
3. Gran Canaria, Spain
Flight time: 4.5 hours
Daily high: 22°C
Hours of sunshine: 6
Sea temperature: 20°C
A little closer to home is the year-round favourite of Gran Canaria, consistently popular with people looking for somewhere to go on holiday in December that's easy and quite cheap to get to, whether booked in advance or with a late deal.
It's fair to say Gran Canaria is definitely not a beach destination at this time of year, as the sea is positively chilly. However, blessed with warm, generally dry, conditions, and not even a hint of heat and humidity, it is especially loved by those keen to experience everything the island has to offer, from inland hikes and mountain biking, to seaside strolls, fine dining and the tax free shopping.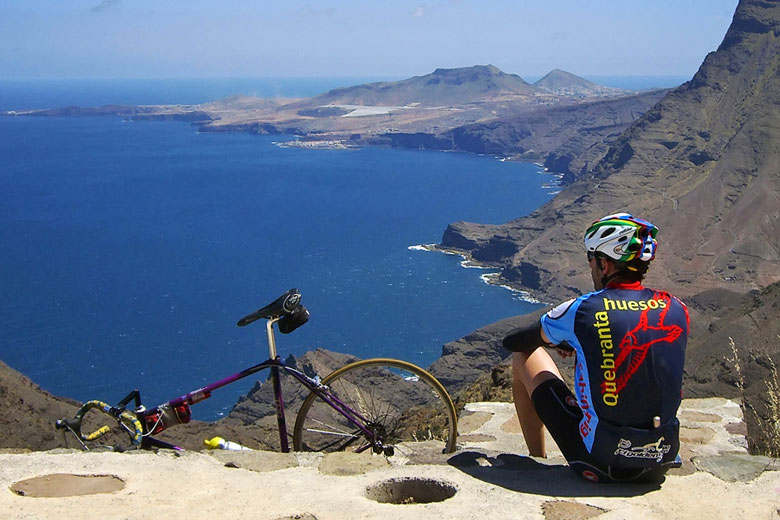 West coast of Gran Canaria - photo courtesy of Gran Canaria Tourist Board
Although December is technically the island's wettest month, the chance of seeing rain is still incredibly low. To really try and avoid any passing rainfall, stick to the south of the island, which is typically drier than the north, as it's sheltered from the northeast trade winds. There's also plenty of sunshine about, and even when it does get a bit cloudy, temperatures remain pleasant.
If you're considering where to go on holiday in December that's hassle free and only a short flight away, Gran Canaria ticks every box, with sunny days and balmy evenings.
Read more: Top Gran Canaria road trips
Back to Top
4. Barbados
Flight time: 10.5 hours
Daily high: 29°C
Hours of sunshine: 8
Sea temperature: 27°C
For a touch of the Caribbean, the idyllic island of Barbados has to be top choice for those thinking about where to go on holiday in December.
This period marks the beginning of the dry season and, as with Goa and Malindi, this means temperatures start to cool down but overall conditions become more settled and enjoyable for holidaymakers. In December, Barbados is nice and hot with plenty of sunshine, and just a small risk of a passing shower. There can also be occasional cloud, but with the high heat and humidity it will still feel totally tropical.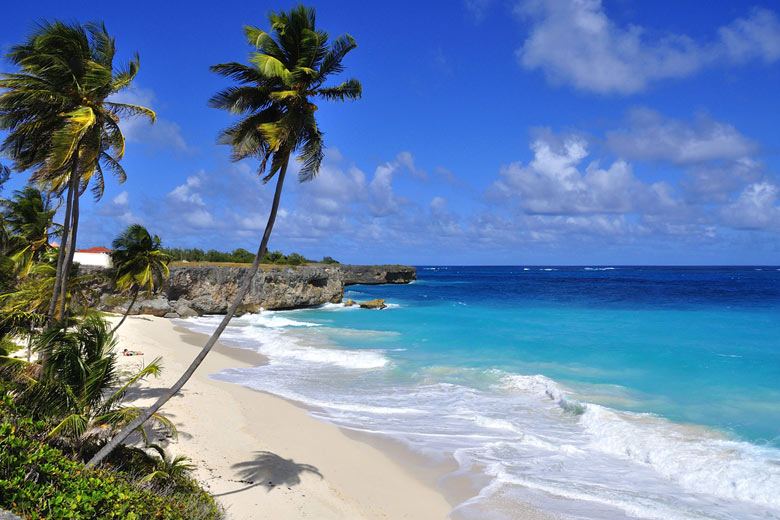 Bottom Bay, Barbados © misterlong - Fotolia.com
Head to one of the island's best beaches at Bottom Bay. It's all about the postcard worthy views, as it's not ideal for swimming thanks to strong waves. Instead, sup on freshly made coconut cocktail and soak in scenery. Also check out the famed Hunte's Gardens, a stunning oasis crammed with palms, lilies, plants and so much more.
Back to Top
5. Cape Town, South Africa
Flight time: 12 hours
Daily high: 25°C
Hours of sunshine: 10
Sea temperature: 18°C
Cape Town is a diverse and cosmopolitan city that attracts many winter sun seekers with its warm temperatures, natural beauty and endless list of things to see and do. If you're thinking about where to go on holiday in December, Cape Town is a real treat; it's easy to get to with numerous direct flights from the UK, and best of all, it's surprisingly affordable at the current exchange rate.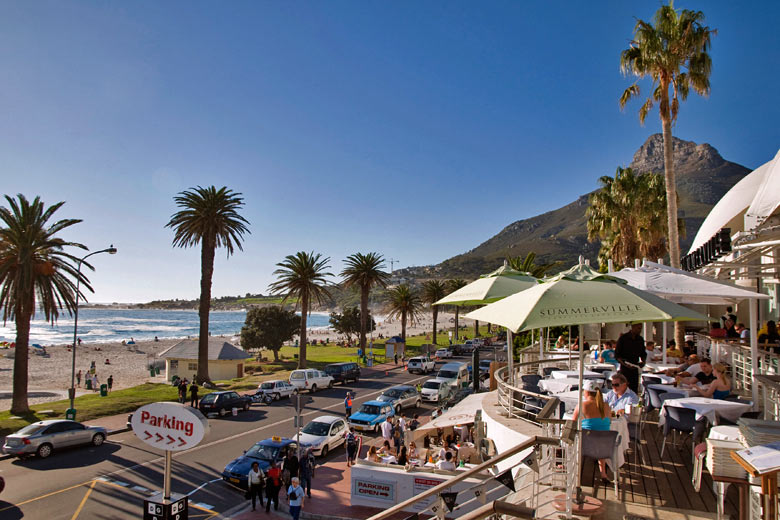 Camps Bay, Cape Town - photo courtesy of South African Tourism
Cape Town's weather in December is best compared to the Algarve in June: expect long sunny days, with perhaps just a pinch of cloud every now and then. There's no heat and humidity, and while daytime temperatures are encouraging, don't forget to take an extra layer for the evenings as it can dip to around 15°C. Rule out swimming here, at least in the sea. If you fancy a splash about, definitely book a hotel with a heated or internal pool.
With the onset of summer in December, Cape Town comes alive with events and festivals. As well as major sites and must-see attractions, you can experience a host of exciting seasonal activities: head to Kenilworth Racecourse for a flutter, try the open air cinema, or explore the summertime markets.
Read more: Where to eat and drink in Cape Town
If you're still deciding where to go on holiday in December 2014, don't miss our weather in December section for even more detailed breakdown of the conditions in popular holiday spots worldwide. You can also check out all the latest travel deals and discounts to ensure you get the best price on your slice of winter sun.
Back to Top
Jonathan Nigel on Google+