The Train Line Best Fare Finder: Find cheap train tickets
thetrainline.com is the UK's most established rail search and booking tool. The Train Line Best Fare Finder tool is the leading cheap fares search engine in the market. It's been around since 1999, so has more than a decade worth of experience over its more recent competitors.

Since the beginning of it's journey, the thetrainline.com website has sold to more than 6 million customers and has double that amount of registered users. The site has access to hundreds of millions of fare and journey combinations, giving it the ability to find the cheapest fares for its customers.
The Train Line Best Fare Finder: Find the cheapest fare
If you are flexible with the times you're able to travel, the The Train Line Best Fare Finder can help you choose a cheaper fare.
Simply input the dates you're considering, and the Best Fare Finder will tell you which date and time on that date is the cheapest that week.
The Best Fare Finder also gives you the opportunity to tweak your choices, so if you are looking for just first class fares, you can select only first class fares.
Check out the Best Fare Finder >>

Why book with thetrainline.com?
When you book with thetrainline.com, you have access to advance booking fares, which is almost always cheaper than booking on the day.
If you book far enough in advance, you can save as much as 43% of what you'd pay for a walk up fare.
Check for the cheapest fares with The Train Line Best Fare Finder
You can collect most tickets you purchase from the fast ticket machines at the station or have them posted to you. In some cases you can even print them out yourself at home.
Ticket Alert - Cheapest fares emailed to your inbox
The thetrainline.com Ticket Alert feature allows you to input a journey you want to take and receive emails when the advance fares for that journey first roll in. This means you will be alerted at the time you can make the maximum saving on that journey, as tickets are almost always cheaper in advance.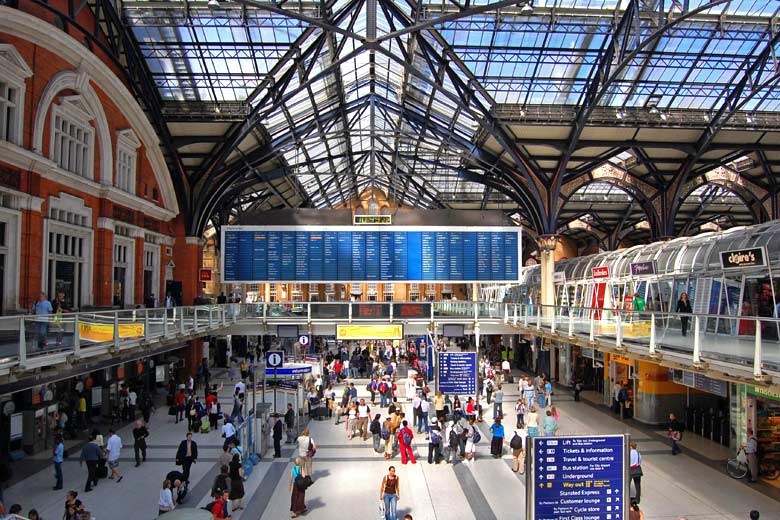 Live departure boards
The Live Departure Boards tool enables you to input destinations and see when trains are arriving from or departing to those stations. When the platform number is available, that information is also displayed.
Browse Live Departure Boards >>

A window to the rest of the world
thetrainline.com has partnered with Eurostar, RailEurope and International Rail to give you access to train fares worldwide. There is a Eurostar booking form for buying tickets from London to Paris and other Eurostar destinations. There is also a booking form for European train tickets and passes, provided by RailEurope, which is run by French operator SNCF. Passes for the rest of the world can be obtained from International Rail.
Learn more about International Train Tickets >>

Book trains and hotels all on one page
thetrainline.com has a fantastic page for booking train journeys at the same time as hotels. This saves having to go all the way over to another site to suffer an overload of options. Here, you can simply go to the Trains and Hotels page on the website.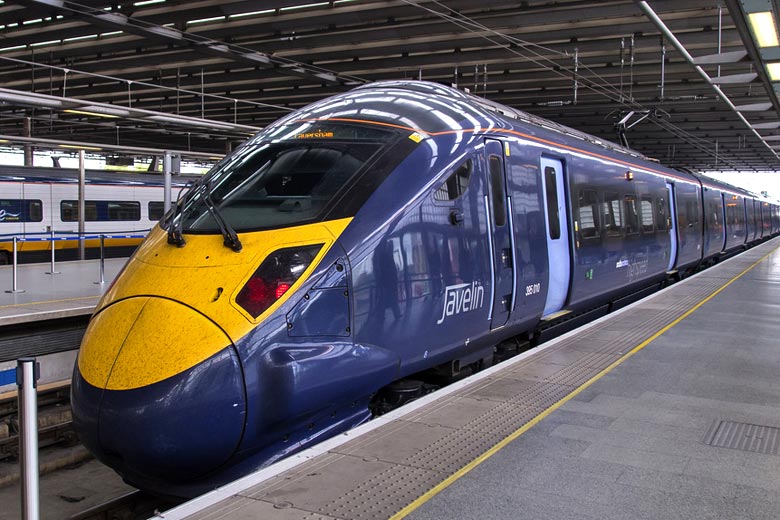 On the Trains and Hotels page, you can choose from more than 2,500 destinations to visit, add the number of people visiting, and let the booking engine do the rest.
Browse Trains & Hotels Deals >>

With tools like The Train Line Best Fare Finder, the Ticket Alert and the capability to book hotels and trains together, thetrainline.com could put you right on track. Tell us your experience of booking train tickets online and join the conversation. If you're looking for more ways to save money with cheap train tickets, check out our train discounts page. Get more discounts on train travel in the UK, Europe and Japan from The Train Hacker. You'll find lots of ways to save money and inspiring stores about rail journeys.
Get FREE travel offers
Sign up to receive the latest deals and exclusive discounts on holidays, flights, hotels and more, plus inspiration on where to go when
We promise not to share your details