RHS Membership offers 2017: 25% OFF Online
Get 25% OFF all individual and joint annual memberships with the latest online RHS membership offers when you pay annually by direct debit. Join today and visit the four RHS Gardens for FREE along with the 180 RHS Partner Gardens across the UK.

Latest RHS membership offers for 2016 (12 months for the price of nine)
The RHS membership offers 2016 offer substantial online discounts which pay for themselves after just a handful of days out. With the annual membership for an adult starting from just £42.75, there has never been a better time to explore these wonderful gardens. Save 25% when you pay annually by direct debit.
| Annual Membership | Online Price | Full Price | Saving |
| --- | --- | --- | --- |
| Individual | £42.75 | £57.00 | 25% OFF |
| Joint | £62.25 | £83.00 | 25% OFF |
Gift membership is available for £57 and lifetime memberships are available from £1,300. Discover which of the RHS membership offers 2016 is right for you, join online and start enjoying RHS Gardens today.
Read more about RHS membership >>

Benefits of RHS membership
Once you have RHS membership you can visit all four RHS Gardens and Partner Gardens located across the UK. If exploring gardens and the natural world is something you enjoy, then joining the RHS as a member can bring so much joy to your life. By becoming a member of the RHS you gain these great benefits:
FREE entry to RHS Gardens
Concessionary access to RHS Partner Gardens
Discounted tickets for example to the Chelsea Flower Show
Monthly magazine
Personal gardening advice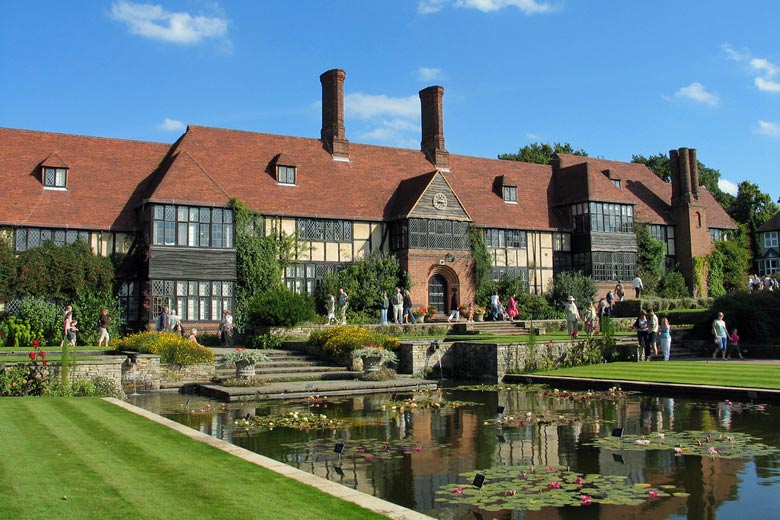 Becoming a RHS member is easy. Visit the RHS website and choose one of the following RHS membership offers 2016 and join online to save 25% when you pay by direct debit.
Individual RHS Membership - Ideal for 1 or 2 people
This option allows FREE entry for member and one guest to all RHS Gardens and for member entry to RHS Partner Gardens. individual membership is currently on offer at the online price of £42.75 per annum.
Joint RHS Membership - Ideal for families
This is the ideal membership for families and those wishing to get children more involved with the outdoors. Joint membership is currently on offer at the online price of £62.25 per annum and allows two members to take one guest and four children to all RHS Gardens with free access for one member to all Partner Gardens.
Gift RHS Membership - Ideal for 1 or 2 people
You can gift a year's membership, offering the same benefits as the individual membership package for the price of £57.
Lifetime RHS memberships - Individual and Joint available
Those of you who are dedicated to gardening or horticulture may wish to take advantage of lifetime RHS membership offers. These come either as individual or joint memberships and offer the same benefits as the standard individual and joint membership packages already described. Individual lifetime memberships can be purchased for £1,300 and joint lifetime memberships for £1,820.
Learn more about RHS membership >>

Find out more about RHS Gardens
The Royal Horticultural Society is committed to promoting good gardening and to advancing horticulture. With gardens located around the country the Society provides a wonderful environment for members and their families to relax, enjoy the surroundings and learn about nature.
Throughout the year the RHS also organizes a host of activities for all the family. You can bring your children along to take part in learning how to build a scarecrow, weave willow, construct a bird box or attend expert talks and guided walks.
RHS Harlow Carr, Harrogate, North Yorkshire
Set in the stunning North Yorkshire spa town of Harrogate, Harlow Carr is a true gem. Whatever the time of year there is always something interesting to see and there is plenty for the kids to occupy themselves from woodland walks to the Craggle Top Tree House and the Log Maze. Join online and save with the latest RHS membership offers 2016.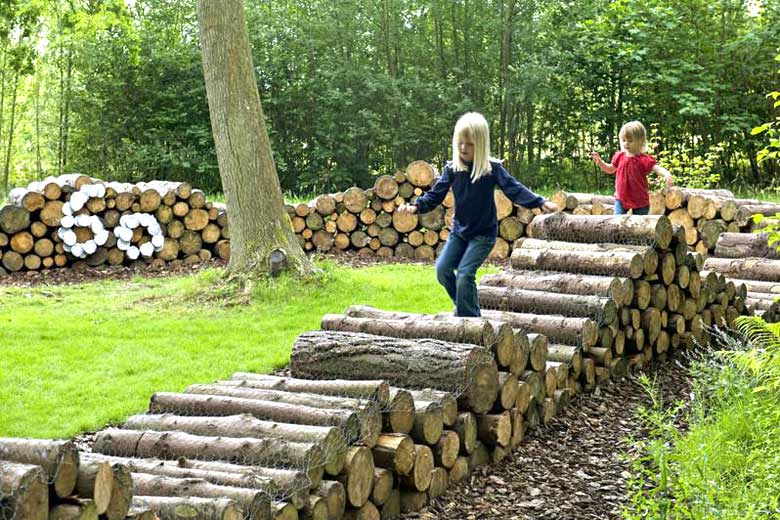 RHS Hyde Hall, Rettendon, Chelmsford, Essex
Visitors to Hyde Hall garden can enjoy its 360 acres at any time of the year. This is a large garden with some spectacular views if the weather is clear. Just visit for the scenery or attend some of the expert-led workshops on seasonal garden tasks, pest control, pruning, looking after your lawn, and many more.
Hyde Hall has an excellent rose garden and showcases a dry Mediterranean garden with drought resistant plants. Those travelling from the surrounding areas of Southend or Chelmsford can arrive at Hyde Hall in style on the number 3 open top bus. Save on memberships when you join online with the latest RHS membership offers 2016.
RHS Wisley, Woking, Surrey
The RHS flagship garden is at Wisley in Surrey with over 240 acres of plantings including some displays of model gardens to encourage visitors to learn what they can achieve in their own homes.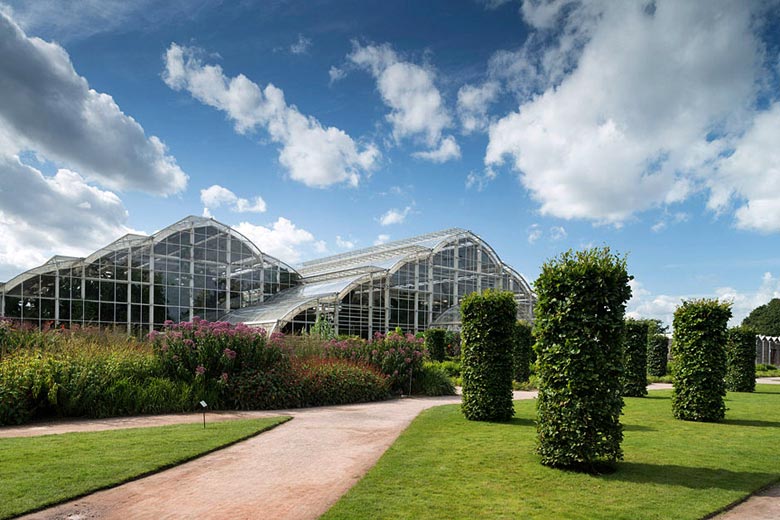 One of the new attractions is the recently built Bicentenary Glasshouse which displays tropical, desert and temperate climate plants in their natural settings. There are also a number of places to eat from the Honest Sausage where you can pick up a hot dog to the Conservatory Dining Room for a three course lunch.
RHS Rosemoor, Great Torrington, Devon
The RHS most southerly UK garden is Rosemoor in North Devon, the creation of Lady Anne Berry who built up a collection of over 4,000 plants. If you are visiting in the summer there is a rose garden with a display of around 200 varieties. Get a discount on your membership when you join online with the RHS membership offers for 2016.
Children will love the 'Brash' where they can play, and families can picnic in the woods. For those with a keen interest in horticulture, Rosemoor also offers a programme of adult learning courses.
Visit over 180 RHS Partner Gardens for FREE
In addition to the gardens owned by the RHS, the Society is also lucky to have a network of privately owned gardens supporting its charitable work. Partner Gardens can be found in over 180 locations in the UK and they even have 23 gardens in Ireland, France, Belgium and the Channel Islands for visitors to enjoy. Concessionary access to these RHS Partner Gardens is available to RHS members.
Explore RHS Partner Gardens >>

You don't have to be a gardening expert or even a gardener to benefit from RHS membership. The gardens you visit can simply be enjoyed for what they are, where kids can have a great day out and where in many cases you can also get an excellent meal. Get 25% OFF your RHS memberships by paying by direct debit online now with the latest RHS membership offers for 2016.
Get FREE travel offers
Sign up to receive the latest deals and exclusive discounts on holidays, flights, hotels and more, plus inspiration on where to go when
We promise not to share your details