Resorthoppa discount code 2014/2015: Save 12% on airport transfers, shuttles & private taxis
By Colin Carter updated on 1st November 2014 in Transfers, Travel Extras and Voucher Codes
Save even more on your transfers with the latest Resorthoppa discount code 2014/2015 with 12% OFF all bookings. Resorthoppa is one of the UK's leading airport transfer providers offering shuttles and private taxis for holidays and city breaks around the world.

Resorthoppa discount code 2014/2015: 12% OFF airport transfers
Latest Resorthoppa discount code 2014/2015
Save airport transfers with the latest Resorthoppa discount code 2014/2015 shown below, whether you are booking a shuttle transfer, minibus or private taxi to your hotel, holiday destination, city centre or ski resort.
Resorthoppa discount code: 12% OFF transfers
Get 12% OFF airport transfers and resort taxis with the Resorthoppa discount code 'NOV12'. No minimum spend. Valid on all transfer routes. The Resorthoppa discount code expires at 23:59 on Sunday 30th November 2014.
Discount Code: NOV12
Win a Nexas 7 with Resorthoppa
Simply complete the Resorthoppa form and be in with a chance to win a brand new Nexas 7 smartphone. The winner will be notified before midnight on Friday 5th December 2014. The Resorthoppa deal expires at 23:59 on Sunday 30th November 2014.
13% OFF all airport transfers with resorthoppa.ie
Get 13% OFF all airport transfer bookings with the resorthoppa.ie discount code 'NOV13'. The Resort Hoppa Ireland discount code expires at 23:59 on Tuesday 30th December 2014.
Discount Code: NOV13
Who is Resorthoppa?
Resorthoppa supplies transfer shuttles and private taxis between airports and holiday resorts and cities worldwide. In 2012, Resorthoppa provided over 1.5 million passengers with transfer services with over half being returning customers. Save 25% on your next airport transfer with the latest Resorthoppa discount code. Top destinations include:
Faro, Algarve
Majorca, Balearic Islands
Alicante, Costa Blanca
Canaries - Tenerife, Gran Canaria, Lanzerote, Fuerteventura
Dalaman, Turkey
Malaga, Costa del Sol
Sharm el Sheikh, Egypt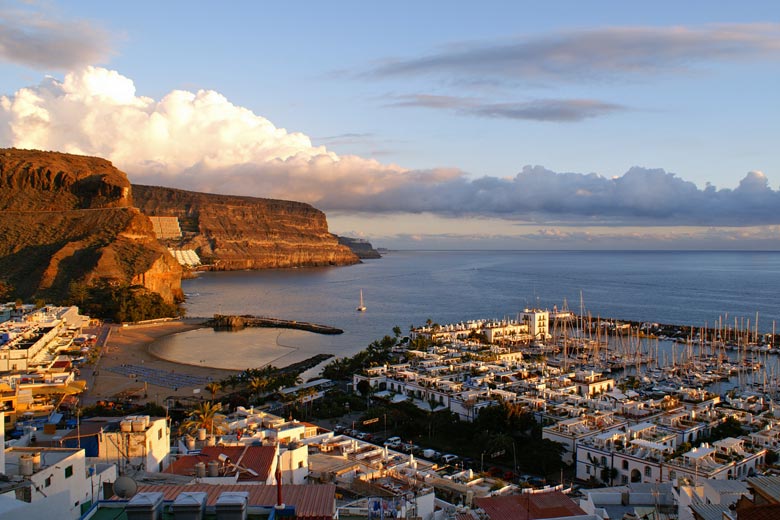 Puerto de Mogan Sunset, Gran Canaria © Guido Haeger
City transfers are also available with shared and private transfers between airports and most major cities across Europe and around the world. Top city destinations include:
Paris, France
Rome, Italy
Barcelona, Spain
Venice, Italy
Dubai, UAE
Berlin, Germany
New York, USA
The transfer services offered by Resorthoppa range from value-for-money shuttle services to private door-to-door taxis - so it is easy to find the right service for you. Transfers are available from over 450 airports, train stations and ports to beach resorts, city centres and ski destinations. Save on your next booking with the Resorthoppa discount code shown above.
Why book with Resorthoppa?
Resorthoppa is focused on offering cheap shuttle transfers and private taxis with a high level of service. Transfers are available in over 70 countries around the world between airports, railway stations & ports and popular beach destinations, city centres and hotels.
Transfers from over 400 airports, railway stations and ferry ports
Wide selection of transfers and vehicle sizes including coaches, minibuses and taxis
Catering for individuals, families and large groups
On-going Resorthoppa discount code and online promotions
Working with only a high standard of transport partners
Types of Airport Transfers
Resorthoppa offers both private taxis and shared shuttles to and from holiday resorts and city centres around the world. The Resorthoppa discount code can be used on all types of transfers. Here is a quick guide to the different types of transfers available to help you make up your mind which one is right for you:
Shared Shuttle Transfers
Fast Shuttle Transfers with guaranteed maximum number of stops
Private Transfers with maximum number of passengers
Private Minibus Transfers for large families and small groups
Private Coach and Minibus Transfers for large groups
Private Executive Transfers with more space and comfort
Private Premium Transfers with luxury and spacious vehicle
Limousines and stretch limousines
Shared Shuttle Fixed Service Times Transfers - Ski
Special Adapted Euro Taxis suitable for wheelchairs and electric scooters

Resorthoppa's Speedy Shuttles
Resorthoppa's Speedy Shuttle Service
Resorthoppa is now offering an exclusive Speedy Shuttle service at major arrival airports to selected holiday resorts. The service guarentees that your shuttle will stop at a maximum of 4 stops meaning your transfer is quicker with less waiting time. Remember to check out the latest Resorthoppa discount code before you book. The Resorthoppa Speedy Shuttle service is available to and from selected resorts from the following airports:
Algarve, Portugal - Faro (FAO)
Balearic Islands - Ibiza (IBZ), Majorca (PMI)
Canary Islands - Fuerteventura (FUE), Gran Canaria (LPA), Lanzarote (ACE) , Tenerife South (TFS)
Cyprus - Larnaca (LCA), Paphos (PFO)
Dominican Republic - Puerto Plata (POP), Punta Cana (PUJ)
Egypt - Hurghada (HRG), Luxor (LXR), Sharm el Sheikh (SSH)
Greece - Corfu Airport (CFU), Crete / Heraklion Airport (HER), Kos (KGS), Rhodes (RHO), Zante (ZTH)
Malta (MLA)
Morocco - Marrakech (RAK)
Spain (Mainland) - Alicante (ALC), Barcelona (BCN), Gerona (GRO), Malaga (AGP) , Reus (REU)
Turkey - Antalya (AYT), Bodrum (BJV), Dalaman (DLM)
So whether you are after a shuttle bus or private taxi between airport and holiday resort, you'll find a transfer that meets your needs with Resorthoppa. With the latest Resorthoppa discount code 2014/2015 you can save even more on your airport transfer. Tell us about your holiday plans and join the conversation.
Colin Carter on Google+