BA Sale 2014 with Discount Offers on Flights, Hotels and Holidays with British Airways
By Alexandra Glacet updated on 6th March 2014 in Flights, Holidays and Hotels
The BA Sale 2014 is now on. Save up to 40% on worldwide luxury flights and holidays with discounts on thousands of beach holidays, city breaks, flights and hotels this winter, Easter and summer 2014 with British Airways.

BA Sale 2014 Discount Offers on British Airways Flights and Holidays
Latest BA Sale 2014 and Online Promotions
Below are the latest BA sale 2014 promotions and special offers on flights, holidays, car hire and hotels. Browse the British Airways deals below or try the search form provided.
BA Luxury World Sale - Save up to 40%
Save up to 40% on your next holiday or flight in the latest BA sale. Deals are available on beach holidays, city breaks, all inclusive breaks to the USA, Europe, Caribbean and further afield. The British Airways deal expires at 23:59 on Tuesday 11th March 2014.
Low Online Deposits from £150 with BA
Pay low deposits from £150 on holiday (flight+hotel and flight+car) bookings with British Airways. Remaining balance is then due 10 weeks prior to departure.
BA Sale: Hello Weekend - flight+hotel from £139
BA Hello Weekend sale is offering flights plus 2 nights accommodation from £139 per person. Browse the top deals for the next few weeks and grab a last minute break.
Latest Special Offers from British Airways
Browse the latest special offers and promotional discounts available from British Airways including deals on flights, holidays, car hire and hotels.
Last Minute Deals from British Airways
Check out the last minute holiday deals from British Airways on winter sun beach holidays, city breaks and all-inclusive breaks.
British Airways Cheap Flight Finder
Find the cheapest flights from London with the BA Low Price Finder. Browse by continent, cabin class and by month for one-way or return flights.
BA Holiday Finder - Find the Best Holiday Deals
Find the best holiday deals with the British Airways Holiday Finder. Search by budget, month, star rating and journey time.
Back to Top
Top BA Sale 2014 Offers on Holidays and Flights
There are times when only all-inclusive will do, and with that in mind there are tremendous offers, allowing you to escape to the Caribbean or Cancun for a week on a sun drenched beach. Here are some great deals available in the BA Sale 2014:
Save up to 40% on flights to worldwide destinations
Save up to 40% on beach holidays to the Caribbean
Save up to 35% on Easter holidays to Europe
Save up to 20% on flights to South Africa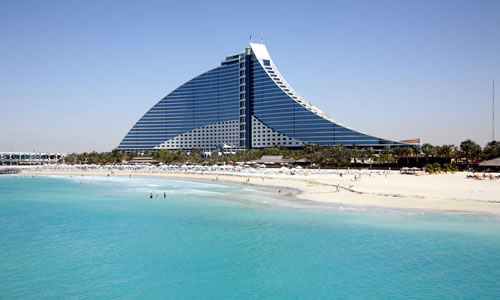 Jumeirah Beach Hotel viewed from Burj al Arab © Joseph Calev / Shutterstock.com
Back to Top
Why book with British Airways?
To take advantage of the great offers available from BA, check out our guide to how you can find the best deals on the BA website including late deals and special offers. Here are some more reasons to book with British Airways:
Save by combining BA flights with hotels or hire cars
Wide choice of hotels worldwide - over 8,000
Customer support line - available 24 hours
BA Holiday Finder
Online holiday deposits
Low Price Flight Finder
Back to Top
Last minute BA Deals
If you can drop everything at short notice and you are flexible with your destination, you should check out the late deals available from BA. Holidays departing in the next 6 weeks are often reduced in price, so even when the BA Sale 2014 is over you can grab a bargain city break to a top European destination or a holiday somewhere more exotic such as the Caribbean, USA or Asia.
Caribbean holidays from £1,019 per person
All inclusive holidays from £369 per person
Indian Ocean holidays from £1,019 per person
North America holidays from £549 per person
Back to Top
How to find the lowest BA Fares?
BA has made it even easier to find its cheapest airfares. So if you are flexible with your departure dates or you are looking for destination ideas then try the Low Price Finder. You can see the lowest flight prices by destination for each month of the year whether in the BA Sale 2014 or not.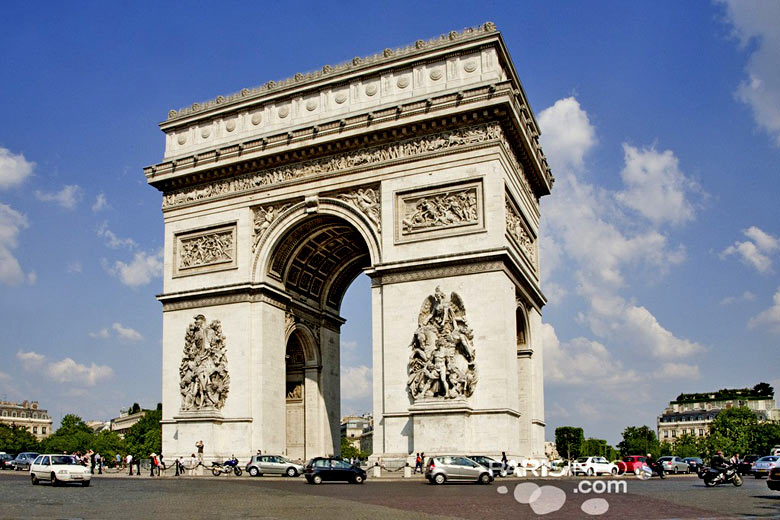 Arc de Triomphe © Paris Tourist Office - Photographer: Amélie Dupont
Browse by continent before drilling down to specific destinations to find the cheapest month for one-way or return flights for economy, premium economy, business/club or first class. Currently the Low Price Finder only offers flights from Heathrow, Gatwick and London City.
Back to Top
Low Holiday Deposits from £150 per booking
If you are looking for combinations of flight+hotel or flight+hire car you can take advantage of the British Airways early booking deposit scheme. Pay from just £150 to secure your holiday and then the remaining balance 10 weeks before your departure.
Holidays between £300-£999 pay £150 deposit per booking
Holidays £1,000 or more pay from £300 deposit per booking
Back to Top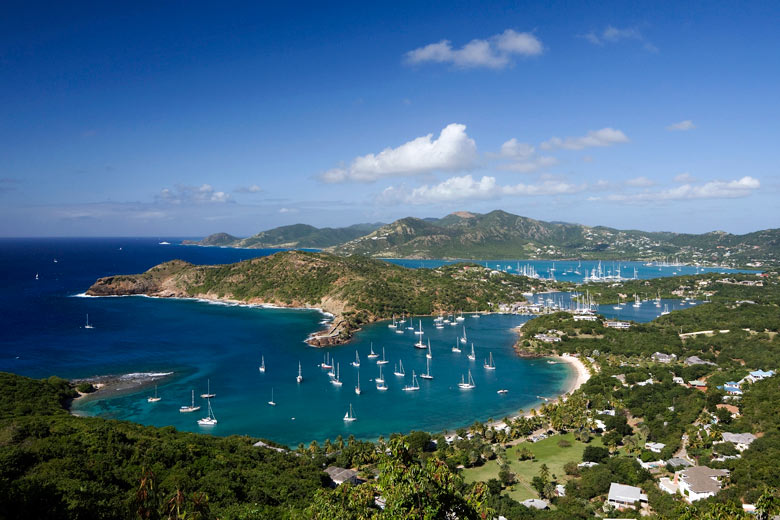 Falmouth Bay and English Harbour, Antigua © PixAchi - Fotolia.com
Find your Perfect Holiday with the BA Holiday Finder
The BA Holiday Finder enables you to search for holidays based on your holiday requirements. Select your budget, month or departure dates then narrow your search by selecting options for flights and accommodation including board basis, star rating and holiday duration. The results show the lowest holiday prices subject to availability. So it's even easier to find the perfect holiday deal in the BA Sale 2014.
Back to Top
So no matter the destination, you'll find the deal right for you in the BA Sale 2014. Book now on the British Airways website to take advantage of the fantastic BA offers on discounted flights and holidays worldwide. Tell us your experience of BA and join in the conversation.
Alexandra Glacet on Google+ / alexandraglacet.com
comments powered by

Disqus