New airline routes and holiday destinations for 2016/2017
The year kicked off with a seriously tempting selection of newly accessible destinations to choose from thanks to some of the UK's leading airlines, and it looks like the winter 2016/2017 schedule is no different. We've gathered our favourite new airline routes and holiday destinations for 2016 and into 2017 from the likes of British Airways, Monarch, Jet2 and more to help you plan your adventures over the coming year.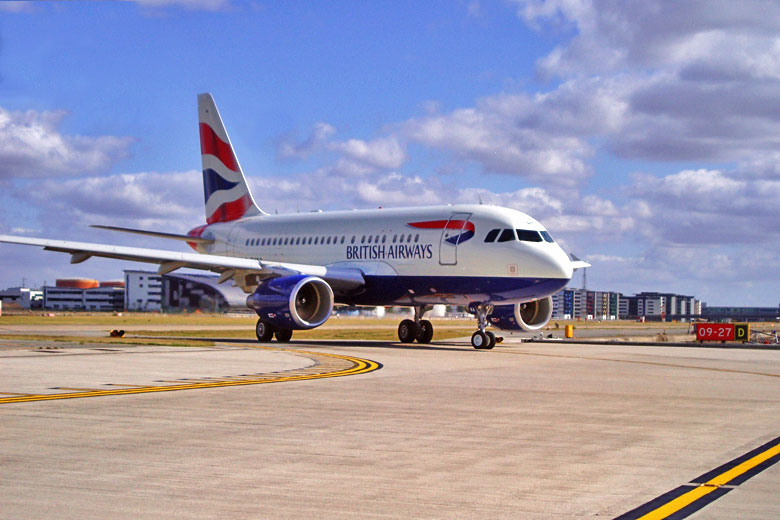 New airline routes 2016/2017: top new holiday destinations
Destinations far and wide - some well known, some waiting for you to discover them - are within easy reach in 2016/2017 thanks to the varied selection of new routes from some of our favourite airlines. BA's setting the bar high with the relaunch of an oldie that is the direct route to the cultural heartland that is Tehran, while Jet2 and Flybe are bringing Europe closer than ever with increased route to the likes of Croatia, Italy and France. Cuba is also making a big impression with flights heading to even more destinations across the vibrant Caribbean island, giving you more choice than ever. Keep reading to find out more...
1. British Airways: London to Berlin, Tehran & Cape Town
British Airways continues to delight with its latest selection of new routes. First up, from 19 June 2016, business travellers and hipsters alike will have more options for getting to Germany's capital of cool, Berlin. BA will launch two new routes from London, one from London City (daily) and the other from London Stansted (once a week).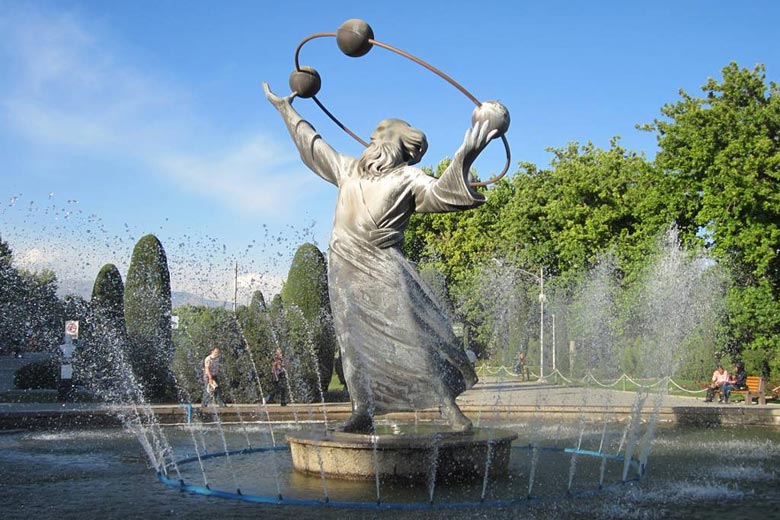 Arguably one of the year's most exciting new routes from British Airways, from 14 July 2016 BA will reinstate its direct route from London Heathrow to Tehran, Iran. Sticking with the Middle East, BA will launch two new direct routes to Muscat, Oman (from 30 October 2016) and Doha, Qatar (from 31 October 2016), cutting out the stop in Abu Dhabi, where those routes currently run through.
Serving up some winter sun on a plate, BA's new direct route from London Gatwick to Cape Town, South Africa is sure to be a big hit as the short, cold days close in. From 24 November 2016 hop on one of the three-a-week flights, and you'll so be hanging with the penguins on Boulders Beach, dining on the freshest seafood at the marina, or heading inland to sample some of the wines South Africa is so famous for. Finally, from January 2017, BA will start direct flights to Santiago, Chile's capital, four times a week from London Heathrow.
Search flights with British Airways >>

2. Jet2: Glasgow to Palma, Faro, Dubrovnik & more
Glasgow is seeing an injection of new routes this winter with an array of seasonal destinations across Europe to choose from. Palma (Majorca), Faro (Portugal), and Malaga in southern Spain all offer warm weather and sunshine during the cold, dark months, and you will be able to take your pick and fly direct from Glasgow later this year.
A selection of other new winter routes from Jet2 include the launch of flights to the Mediterranean island of Malta from Leeds Bradford and Manchester, and Palma from Newcastle. Meanwhile, summer 2017 is already shaping up nicely with new routes including flights to Naples from Edinburgh and East Midlands, among others.
Jet2 will also start a new direct service from Glasgow to Dubrovnik, Croatia, following the successful launch of its Edinburgh to Dubrovnik route in May 2016, you can also check out Jet2holidays for deals to the above destinations that include accommodation. The choice is yours!
3. Thomas Cook Airlines: UK to Cuba, Tobago & Cape Town
Cuba is hot property at the moment, and thankfully Thomas Cook Airlines has made it nice and easy for you to get there and start exploring this enchanting island for yourself. While London Gatwick will see a new route to Cayo Coco launch in summer 2016, those flying from the north will be able to depart from Glasgow to the paradise that is Cayo Coco from 9 October 2016 and to the city of Holguin from 11 October 2016 - just in time for some much needed winter sun.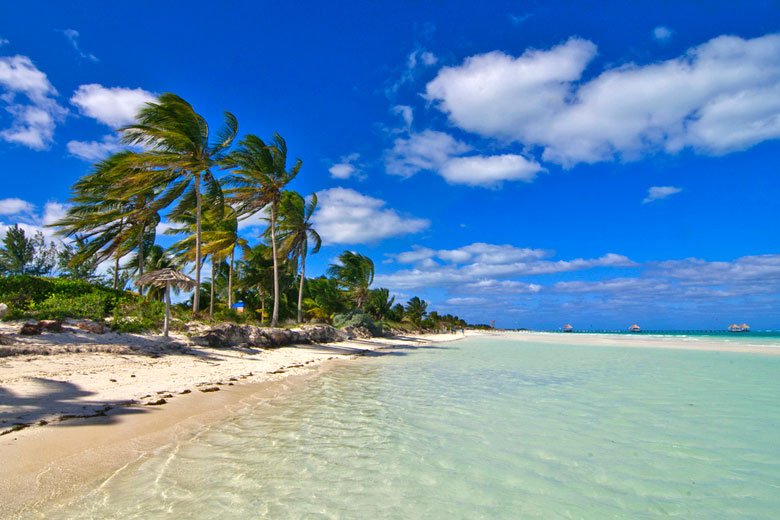 Elsewhere, Thomas Cook Airlines is launching two new long haul routes for winter 2016/2017: first up, the Caribbean island of Tobago is waiting with its warm waters and white sandy beaches - all you need to do is choose whether to fly on the direct route from London Heathrow, Manchester or Birmingham. Then there's the new route scheduled from London Gatwick to Cape Town, South Africa, which will operate three times per week from 15 December 2016 to 20 March 2017.
Search flights with Thomas Cook Airlines >>

4. Monarch: UK to Lisbon, Madrid & Tel Aviv
Lisbon has been attracting more and more visitors, all keen to experience the charm, character and pasteis de nata of the Portuguese capital, and thanks to Monarch you can now choose to book one its three new routes from Birmingham, Manchester or London Gatwick from May 2016 onwards. Another prized route is from Birmingham to Madrid, which gives those in the Midlands more options when it comes to reaching the Spanish heartland.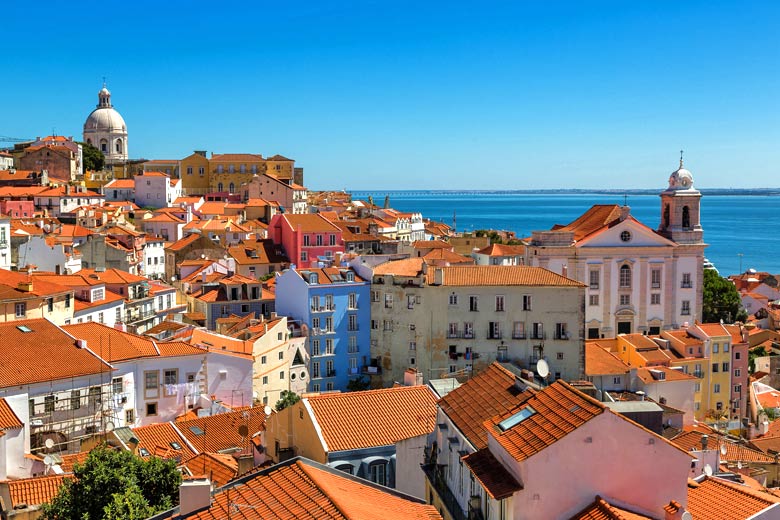 Manchester will also see Monarch's new link to Tel Aviv launch in summer 2016 with cheap fares taking holidaymakers to the bustling Israeli city. Go for the sunshine, coffee, art galleries, and history for a trip you'll treasure - it's the ideal city break destination.
Search flights with Monarch >>

5. Thomson Airlines: UK to Caribbean, Sri Lanka & more
Thomson Airlines is captivating all once more with its latest addition of long haul destinations. While July 2016 will see the launch of Dreamliner flights to both Cancun, Mexico, and Orlando, USA, closer to home this summer, various routes are launching from a number of regional airports, including Doncaster Sheffield to Heraklion, Crete, East Midlands to Pula, Croatia, Leeds Bradford to Menorca, and Norwich to Paphos, Cyprus, among many others.
Looking ahead to winter 2016/2017 and summer 2017, you can now book to fly direct from London Gatwick to Colombo, Sri Lanka for a taste of exotic island life this winter. On top of that, new Caribbean destinations from May 2017 onwards include St Lucia from London Gatwick, and the idyllic Cayo St Maria in Cuba from Manchester. Sardinia is also joining the newbie list with summer 2017 flights taking off from London Gatwick and Manchester. For a complete package including flights and accommodation, check out our deals on holidays from Thomson as well.
Search flights with Thomson Airways >>

6. Flybe: UK to France, Netherlands, Germany & more
Flybe is adding a whole range of new routes to its schedule for 2016, including even more regional offerings. As well as the new Dundee to Amsterdam route, which starts on 23 May 2016, there will be two new destinations from Doncaster Sheffield going to Dusseldorf, Germany (from 30 October 2016) and Chambery, France (from 17 December 2016, winter only).
New routes from major UK airports include three to France (Limoges, Nantes, and Rennes), and one to Luxembourg (5 September 2016) from Birmingham, plus Lyon (1 August 2016) and Luxembourg (1 September 2016) from Manchester. Finally, those in Wales fearing the closure of the Severn Tunnel can rejoice rejoice thanks to Flybe's temporary 'rescue flights' from Cardiff to London City, which will run from 12 September 2016 to 21 October 2016.
7. Vueling: UK to Alicante, Barcelona & Malaga
Spain's very own low cost airline, Vueling, is increasing its number of routes from the Midlands and north of England. The Barcelona based airline, whose parent company is Spain's national carrier Iberia, is very much on the up with savvy air travellers, and those departing from Birmingham and Manchester will be able to fly direct to Alicante three times a week from 17 June 2016.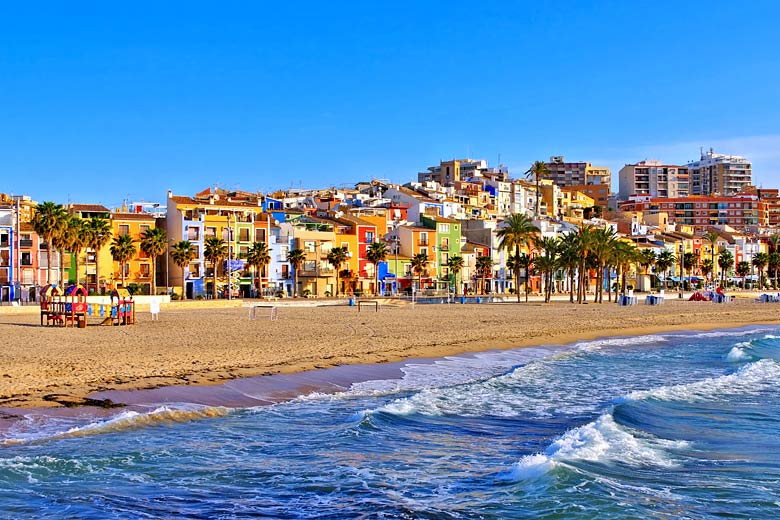 Ideal for summer, Vueling's new route to the Costa Blanca gives holidaymakers cheap flights to the heart of this popular Spanish region. Resorts such as Altea, Benidorm, Calpe, and Torrevieja are just some of the coastal retreats stocked with every facility and amenity for those after some serious heat and relaxation by the sea.
Vueling is also starting 13 weekly flights between London Luton and its main hub, Barcelona, from 1 June 2016, while Malaga will be within touching distance of Birmingham with twice weekly flights running throughout winter from 1 November 2016.
Search flights with Vueling >>

More new routes & holiday destinations 2016/2017
Ryanair seems to have set its sights on Poland with a bunch of new routes from the UK to the likes of Gdansk, Warsaw, and Wroclaw from a mix of Belfast, Newcastle, Edinburgh and others. Winter sun routes of interest include the launch of flights to various Canary Islands such as Gran Canaria, Fuerteventura and Tenerife from London Luton.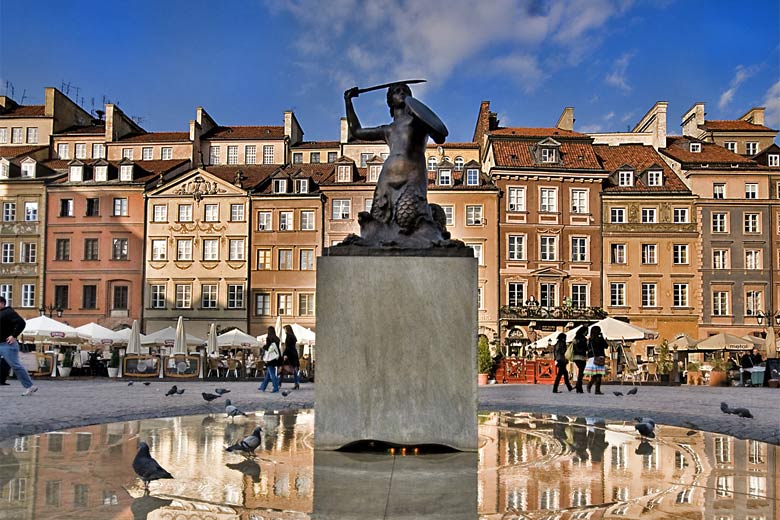 Finally, the empire that is Norwegian Air sees the introduction of cheap long haul flights from London Gatwick to Los Angeles (three times a week) and New York (up to six times a week) from 30 October 2016.
Tempted to start booking your travels? Don't miss our collection of the very best online deals, discounts and sale fares to help you take advantage of the excellent selection of new routes and holiday destinations for 2016/2017.
Get FREE travel offers
Sign up to receive the latest deals and exclusive discounts on holidays, flights, hotels and more, plus inspiration on where to go when
We promise not to share your details
Related posts